Skip to main content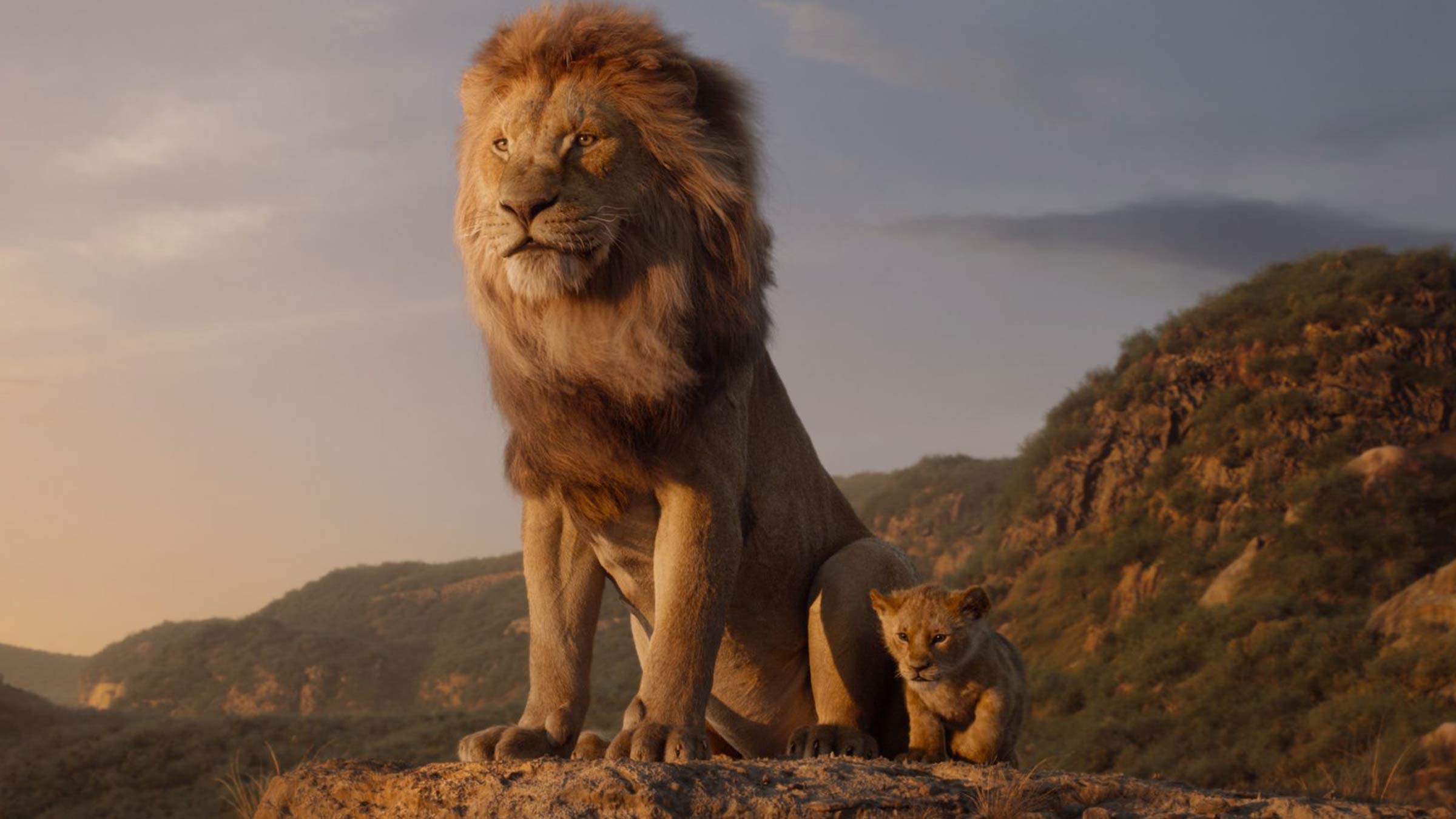 If you fancy sitting down with a charming, visionary retelling of an animated classic, then look no further…
The Lion King, available to buy now on the Virgin Media Store or rent on Virgin Movies from Monday 18 November. Cert PG
It's 25 years since the original animated The Lion King was released… and if that moment left you a weeping, snotty mess as a child, there's every chance that this epic, photorealistic retelling – complete with that same moment – could leave both you and your child weeping, snotty messes.
Though that isn't the only reason to sit back on your sofa and return to those sunlit plains where wildlife roams free, it's definitely one of the reasons why Disney's 2019 remake has raked in more than $1.65 billion at the box office, and been well received by fans of the earlier film and critics alike.

It's a belter of a flick, the kind of sumptuous blockbuster that only comes around every so often, and now you can enjoy it from the comfort of your living room because it's available to buy on the Virgin Media Store.
If you're one of those lucky people still to experience this amazing remake for the first time, check out our reasons to see it.
It's stunning. No really, it's breathtakingly beautiful
In a word: spectacle. The Lion King brings the landscape to life in jaw-dropping style, with stunning scenery, uncannily convincing photorealistic wildlife and Jon Favreau's superlative direction producing a truly captivating visual experience.
A star-studded cast list the length of our arm
Donald Glover, Beyoncé, Seth Rogen and Chiwetel Ejiofor lead a ridiculously stacked cast of voice actors. Atlanta's Glover is perfect as Simba, as is Beyoncé as Nala, although for us Rogen and Billy Eichner's performances as the uproarious warthog/meerkat duo Timon and Pumbaa steal the show. Ejiofor sends shivers down your spine as Scar, while James Earl Jones' return as Mufasa does the same thing for different reasons.
Did someone say tunes?
The 1994 original's soundtrack featured the odd banger or five (as did the stunning sequel), so the remake would have to go some to match it. And Disney didn't hold back, recruiting Beyoncé to use her musical nous to assist legendary composer Hans Zimmer with a fresh take on the soundtrack and some belting new tunes. Have you ever cried uncontrollably while furiously pumping your fist? No? Well, you're about to.
But wait, there's more…
If The Lion King leaves you with a seemingly insatiable itch for big-budget, live-action Disney remakes, then the Virgin Media Store has you covered. Check out the other amazing Disney re-imaginings on offer below…
The Jungle Book
Available to buy on the Virgin Media Store. Cert PG
Before directing The Lion King remake, Jon Favreau brought the classic story of The Jungle Book back to life with this stunning live-action/CGI romp. Bill Murray's performance as Baloo is every bit as entertaining as you'd imagine.
Available to buy on the Virgin Media Store. Cert PG
The second you see Emma Watson walk out in Belle's timeless yellow dress, if you're not already in your ill-fitting polyester rip-off with a plastic tiara balanced on your noggin then, well, we can't help you. The 1991 original is also available to buy on the Virgin Media Store.
Available to buy on the Virgin Media Store. Cert PG
Grab a "person from a hit Sunday night drama" bingo card and you'll have a full house in no time with this 2015 remake, starring Downton Abbey's Lily James as the titular princess and Bodyguard's Richard Madden as her charming prince, as well as Downton's Sophie McShera and Strike's Holliday Grainger as Cinders' unpleasant stepsisters.
Available to buy on the Virgin Media Store or rent on Virgin Movies. Cert PG
When it came to re-imagining the classic animation starring Robin Williams, what better director to turn to than Lock, Stock And Two Smoking Barrels' Guy Ritchie? Bizarrely, it proved a match made inside a Cave of Wonders, as Will Smith's genie both captivates and cracks you up in this epic tale that's both charming and spectacular.


Not heard about the Virgin Media Store?
It's the place where you can buy the latest and greatest movies and TV Box Sets, yours to watch again and again, at home or on the go. Sign up now at virginmediastore.com, choose from hundreds of films and TV Box Sets and start watching instantly.
Enjoy your purchases on your Virgin TV Box (TiVo®/V6), online, or on your registered iOS and Android devices with the Virgin Media Store app.
You can also rent the latest films on Virgin Movies
Go to On Demand > Movies. Search for a title, or browse by categories such as Out This Week, Top Rentals or Box Office Hits. Once you've found the movie you want to rent, select Watch now to start watching instantly. Then, sit back and enjoy! You'll have up to 48 hours to finish watching your film.
Virgin Media Store: Separate terms and conditions apply to the Virgin Media Store service. DVD included for movie purchases only. Purchases must be made on the website or set top box. Virgin TV subscription and our latest Virgin TV V6 box required to buy and watch via set top box – Store is not available on other boxes. Compatible device & browser required. Max 5 registered devices. Max 2 devices can stream content simultaneously. Stream and download in UK only (or while temporarily in the EU).
Virgin Movies On Demand: Virgin Movies On Demand movies are pay by title. Once rented, content available for 48 hours.