Skip to main content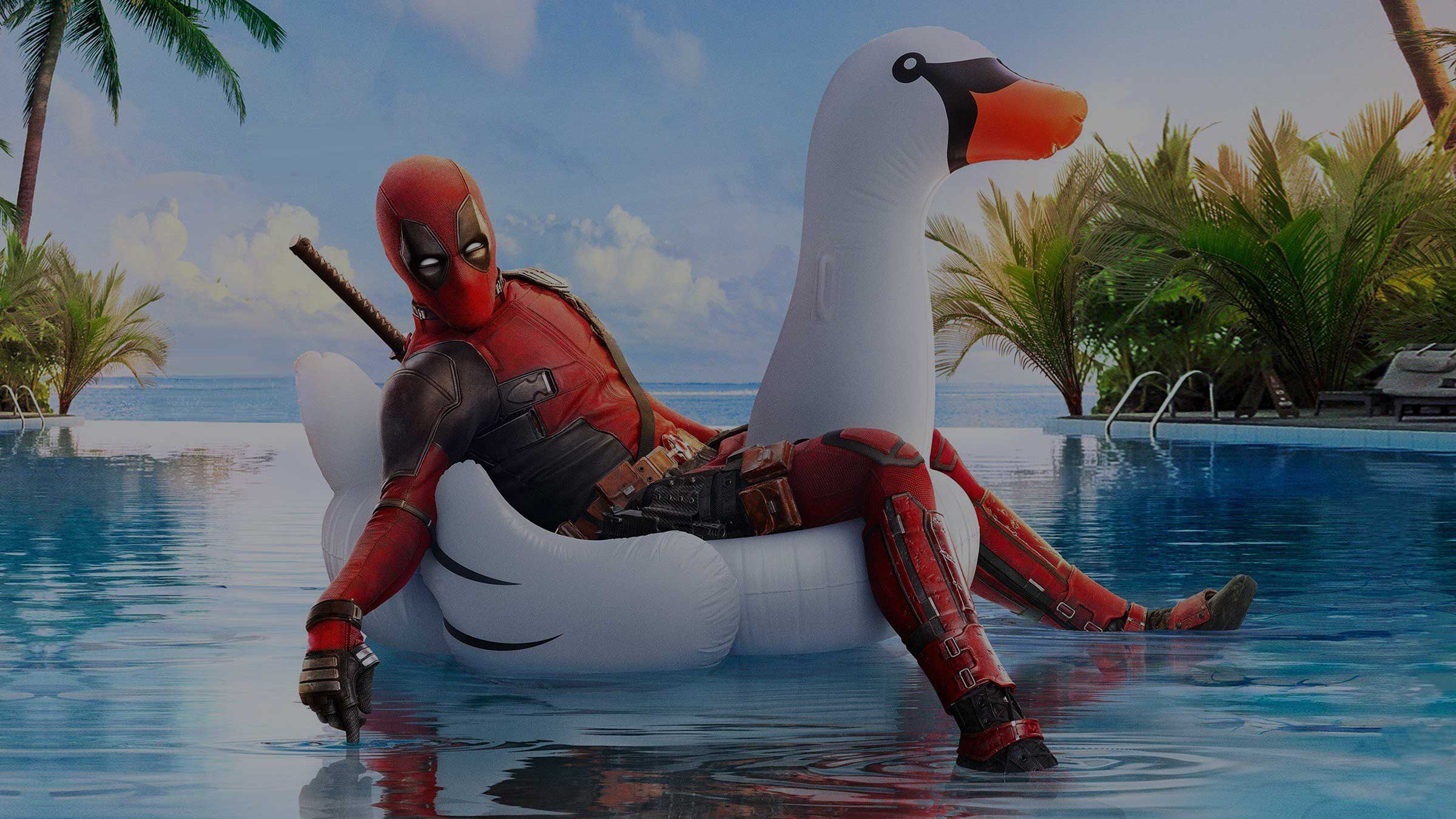 Welcome to the Long Story Short about Deadpool 2, the gonzo superhero sequel that blew away the box office this summer. Whether you have ten seconds or a few minutes, we'll turn you into an expert on the wisecracking comic-book antihero...
Buy Deadpool 2 on the Virgin Media Store now and rent on Virgin Movies from 6 September. Also available in HD. Cert 15
Got seconds to spare?
Deadpool 2 sees the return of Ryan Reynolds as Marvel's fast-healing, fast-talking, foul-mouthed, highly dangerous mutant, who sets out on a new adventure to save a wayward teenager with powers of his own.

Have a minute more?
So this is like X-Men?
Kind of. Deadpool belongs to the same universe and occasionally drops by the X-Mansion to talk to his friends Colossus (Stefan Kapičić) and Negasonic Teenage Warhead (Brianna Hildebrand). But he's far too rude, crude and dangerous to join the X-Men proper.
Aha, so he's more of a lone wolf?
Actually, no. Faced with the intimidating bulk of Cable (Josh Brolin), Deadpool recruits a super-team of his own to make sure that he gets the job done. Apart from them, there's his landlady, Blind Al (Leslie Uggams), his favourite cab driver, Dopinder (Karan Soni), and most importantly of all his girlfriend Vanessa (Morena Baccarin).
But what is he actually trying to do?
Well, Cable has time-travelled back from the future to kill a deadly mutant called Russell. The only problem is that this future brute is currently a basically innocent kid played by Hunt For The Wilderpeople's genius young star Julian Dennison. Since Deadpool generally sides with the underdog, he decides to protect Russell against the heavily armed Cable – and the fight is on!
So Deadpool needs help to take him on?
You bet. This means bringing in a host of new characters played by the likes of Zazie Beetz (Atlanta), Terry Crews (Brooklyn Nine-Nine), Bill Skarsgård (It) and Rob Delaney (Catastrophe)… plus a couple of blink-and-you'll-miss-them A-list cameos, making this a blockbuster that's worth pausing and rewinding!

Can't get enough?
Well, you'll have to buy the movie on the Virgin Media Store to find out exactly what happens in this super-charged sequel. But in the meantime, here's a quick guide to some of the characters you can expect to see. Just click/hover over the images to learn more...


Want even more MCU?
From the silver screen to the small screen you can find all manner of Marvel mainstays, super villains and anti-heroes on our Marvel universe homepage. Check it out for more comic-book based action!

Not heard about the Virgin Media Store?
It's the place where you can buy hundreds of ace films and TV Box Sets. Register now to set up your account quickly and easily at virginmediastore.com.
Once that's done, if you have a Virgin TV box, you can buy and watch hundreds of films and TV Box Sets via the Virgin Media Store app on your box. Alternatively, if you're not a Virgin TV customer, you can buy and watch via the Virgin Media Store website and do everything through that. Simple!
Virgin Media Store: Separate terms and conditions apply to the Virgin Media Store service. DVD included for movie purchases only. Purchases must be made on the website or set top box. Virgin TV subscription and our latest Virgin TV V6 box required to buy and watch via set top box – Store is not available on other boxes. Compatible device & browser required. Max 5 registered devices. Max 2 devices can stream content simultaneously. Stream and download in UK only (or while temporarily in the EU).
Movies On Demand: Virgin Movies On Demand movies are pay by title. Once purchased, all chargeable On Demand content must be viewed within 48 hours.