Skip to main content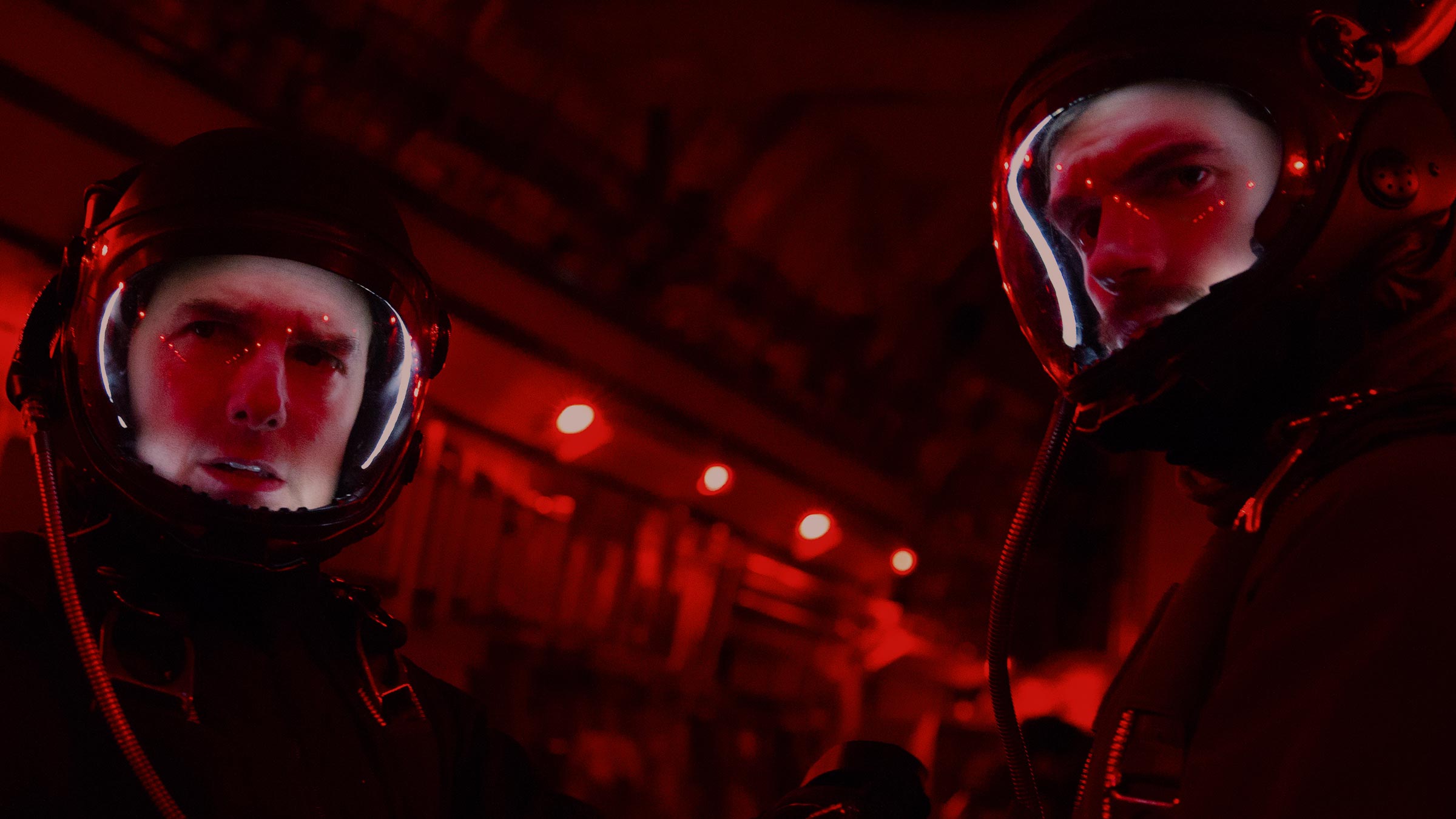 Here's what makes Tom Cruise one of the biggest stars on the planet: he cares more about your entertainment than perhaps anyone else in Hollywood
Buy Mission: Impossible Fallout on the Virgin Media Store. Cert 12
When you go to one of his films – particularly one of his Mission: Impossible films – he wants you to have a blast. And he will risk life and limb to make sure that happens, with death-defying stunts and shocking plot twists as standard.
Fallout sees Cruise's Ethan Hunt forced to team up with CIA agent August Walker (Henry Cavill), a bruiser whose general response to a problem is to punch it. But with two nuclear bombs in terrorist hands, the race is on to find and contain the threat before a devastating attack can be carried out. It's one of the highlights of the series so far, and one of the best pieces of action cinema you've seen in years.
But how does it stack up with what's gone before? (WARNING: Spoilers for the first five Mission: Impossible films follow, but Fallout is for you to discover on your own). To find out, your mission is to look back at 20 years of Mission: Impossible's maddest moments…
The Kremlin infiltration

The clever part is Hunt's escape, where he alternates his trademark power-run with calm and collected periods striding around dressed as a Russian military officer. Then he strips the stripes off his trousers, tosses away his hat and reverses a military coat to reveal a tourist's bomber jacket. He would have gotten away with it too, if someone hadn't almost immediately blown up the whole place. Maybe his choice of coat was unfortunate under the circumstances…
Davian's interrogation

The title of most hissable bad guy in the series is a hotly contested one. But Philip Seymour Hoffman's Davian and his ability to snarl threats right after hanging upside down over the open doors of an airplane in flight put him on another level. It's notable that the point of this scene was to interrogate Davian. But by the end, it's Ethan who loses his cool and reveals some compromising intel. Uh-oh.
Flirtation by dangerous driving

Ethan Hunt's flirting technique, when it comes to Thandie Newton's thief Nyah, involves racing her at speed round a series of hairpin bends. And they're on the phone for half of it. Disgraceful! She eventually crashes – although Hunt rescues her before her car goes over the edge – but until that moment it's a glorious vision of impossibly swishy hair (on both their parts) and flirtation through adrenalin. Just please, please, don't try this at home.
That plane stunt

It's become something of a joke that in each film Tom Cruise climbs something higher than the last. Short of a jaunt up Everest (don't rule it out) he was all out of high things. Then Rogue Nation director Christopher McQuarrie strapped the star to the outside of a transport plane, which took off at a speed where even a hit from a small pebble could have killed him..
The CIA break-in

The infiltration of CIA headquarters is brilliant. Hunt has to get some files off a computer, so he enters through a ceiling duct and is lowered into a room. But there are rules: he can't touch the floor, can't allow the temperature in the room to rise more than one degree and can't make any noise above a whisper or an alarm will go off. A classic!
Sky-high thinking

When the insurance company for Ghost Protocol refused to cover any scenario that had Tom Cruise hanging outside the top of the world's tallest building and then clambering about, the star did the only sensible thing: he fired them and did it anyway. The scene is a highlight, literally and figuratively, with Cruise clinging to the sheer side of the Burj Khalifa by his electrically gloved fingers. Hold your breath until he's safely back inside.


Watch more movie magic for less this Black Friday!
You can find every movie in the Mission: Impossible franchise on the Virgin Media Store for just £5.99 each this Black Friday! That's five whole films of Tom Cruise trickery and insane stunts to buy, watch and keep, all for a great price. Find even more titles in the Black Friday offers on the Virgin Media Store here, but be quick: the offers end on 25 November!


Not heard about the Virgin Media Store?
It's the place where you can buy the latest and greatest movies and TV Box Sets, which are yours to watch again and again, at home or on the go. Sign up now at virginmediastore.com, choose from hundreds of films and TV Box Sets and start watching instantly.
Enjoy your purchases on your Virgin TV Box (TiVo®/V6), online, or on your registered iOS and Android devices with the Virgin Media Store app.
Show me the latest releases on the Virgin Media Store.
Virgin Media Store: Separate terms and conditions apply to the Virgin Media Store service. DVD included for movie purchases only. Purchases must be made on the website or set top box. Virgin TV subscription and our latest Virgin TV V6 box required to buy and watch via set top box – Store is not available on other boxes. Compatible device & browser required. Max 5 registered devices. Max 2 devices can stream content simultaneously. Stream and download in UK only (or while temporarily in the EU).
Image credits: Mission: Impossible Fallout © 2018 Paramount Pictures. All Rights Reserved