Skip to main content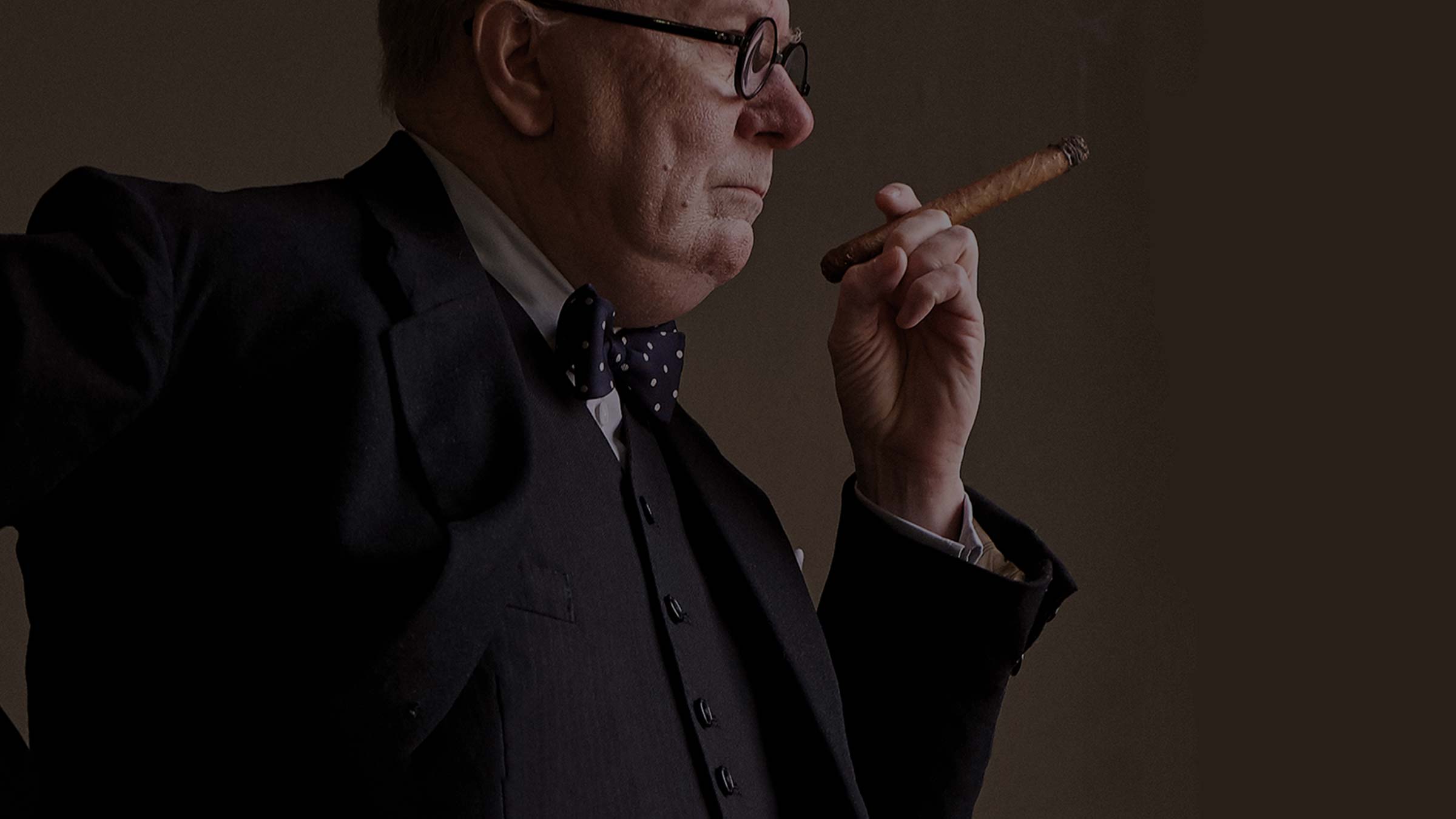 The face, the voice, the hair… Gary Oldman changed his entire appearance to play the formidable Winston Churchill in Joe Wright's Oscar-winning retelling of the start of World War II

Darkest Hour, available from Friday 9 November in Sky Cinema on demand. Cert PG. Also available in HD
In the film, Oldman inhabits the role of Churchill so completely that it's hard to imagine anyone else proclaiming "we will fight them on the beaches". But he took some convincing at first. In fact, he wouldn't have made the film at all if he hadn't been able to coax special make-up effects artist Kazuhiro Tsuji (The Curious Case Of Benjamin Button) out of film-making retirement.
According to Tsuji, the challenge was too good to pass up. "I felt like this could be a once-in-a-lifetime opportunity," he said. "After all, Gary looks like a greyhound and Churchill looked like a bulldog." So how did he achieve the impossible? A wig made from a mix of Baby European hair and angora, six pieces of facial prosthetics and a daily three-hour stint in the make-up chair all went into transforming the slender actor into the imposing PM.
Throughout his career, this master thespian has proved a master of disguise. Read on as we explore five times when we had to look and listen a little more carefully before identifying our man Oldman…
Dracula in Bram Stoker's Dracula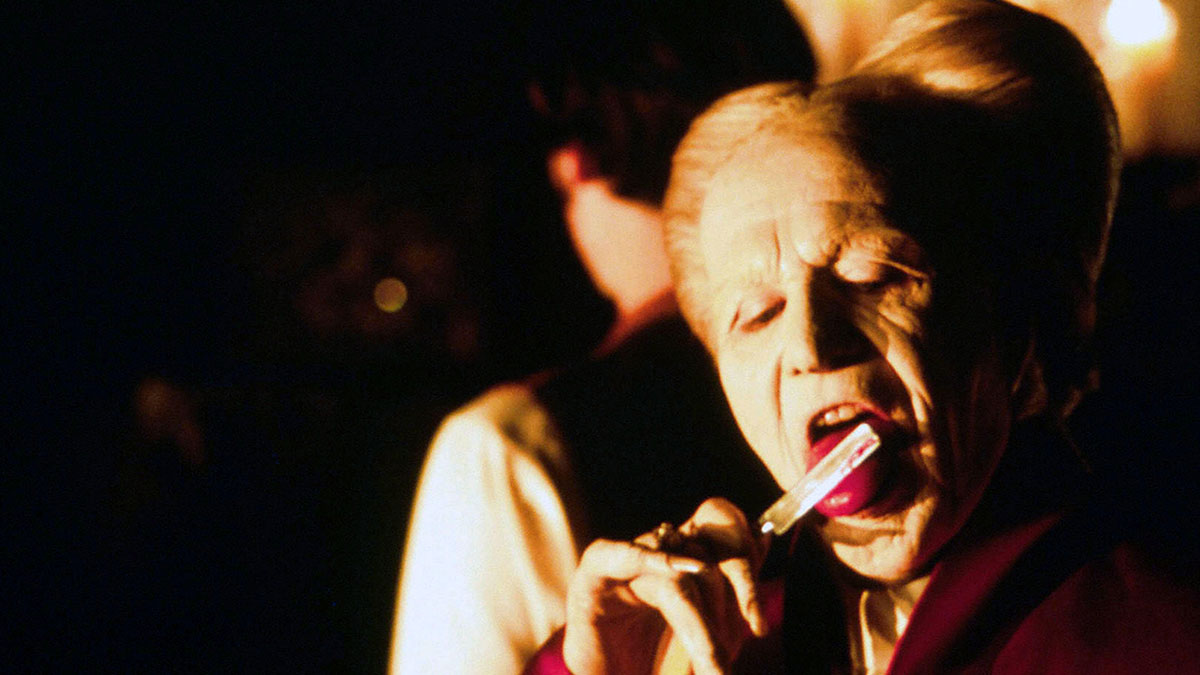 Watch Bram Stoker's Dracula in Sky Cinema on demand. Cert 18. Also available in HD
Oldman transforms into several glorious incarnations of everyone's favourite Transylvanian count in Francis Ford Coppola's wonderfully bonkers take on the vampire legend. In fact, if you believe Anthony Hopkins' Van Helsing, Oldman even plays the green fog floating through Winona Ryder's window. Not sure how that works for equity payments though…
Guildenstern… no Rosencrantz in Rosencrantz & Guildenstern Are Dead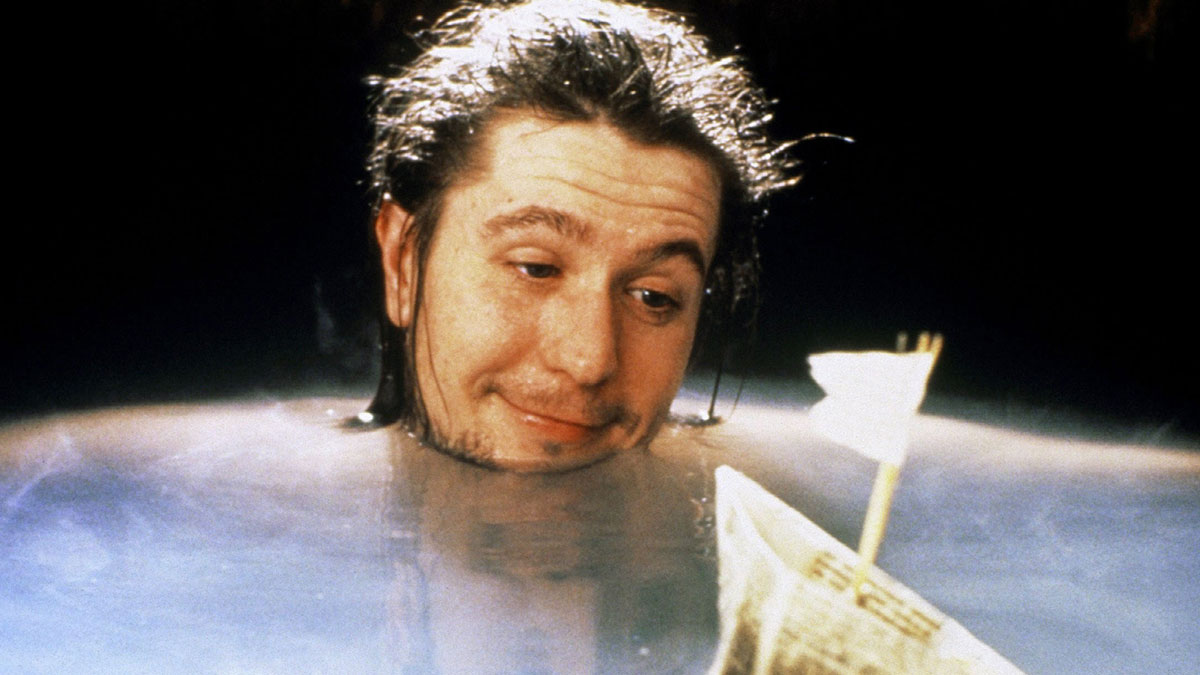 Watch Rosencrantz & Guildenstern Are Dead in Sky Cinema on demand. Cert PG. Also available in HD
There's no funny accent, no daft haircut and no facial prosthetics, so why is Oldman unrecognisable here? Easy, he's funny (no, not in a psychotic way), he smiles (still not in a psychotic way) and he's as charming and witty as any romantic lead you could wish for. We know, don't fall off your chair. The film is an intellectual exploration of the lives of Hamlet's ill-fated friends as the events of the play unfold around them, so not quite so un-Oldman after all! Plus, the "question tennis" scene is a delight.
Drexl Spivey in True Romance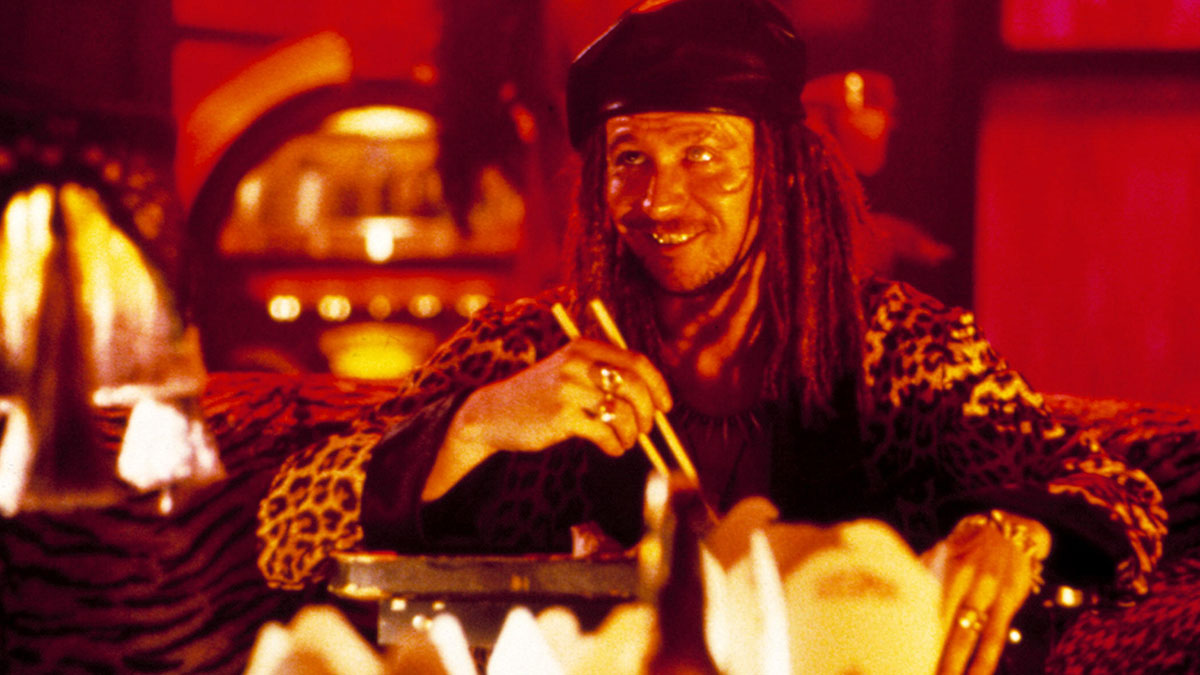 Back in 1993, when director Tony Scott met the young Brit to give an insight into his character, Drexl, he told him "you're playing a white guy who thinks he's black". He then left the actor to his own devices. When Oldman turned up to shoot, he had dreadlocked hair, a scar, silver teeth and a lens that made him look blind in one eye. Standard Oldman.
Lord Shen in Kung Fu Panda 2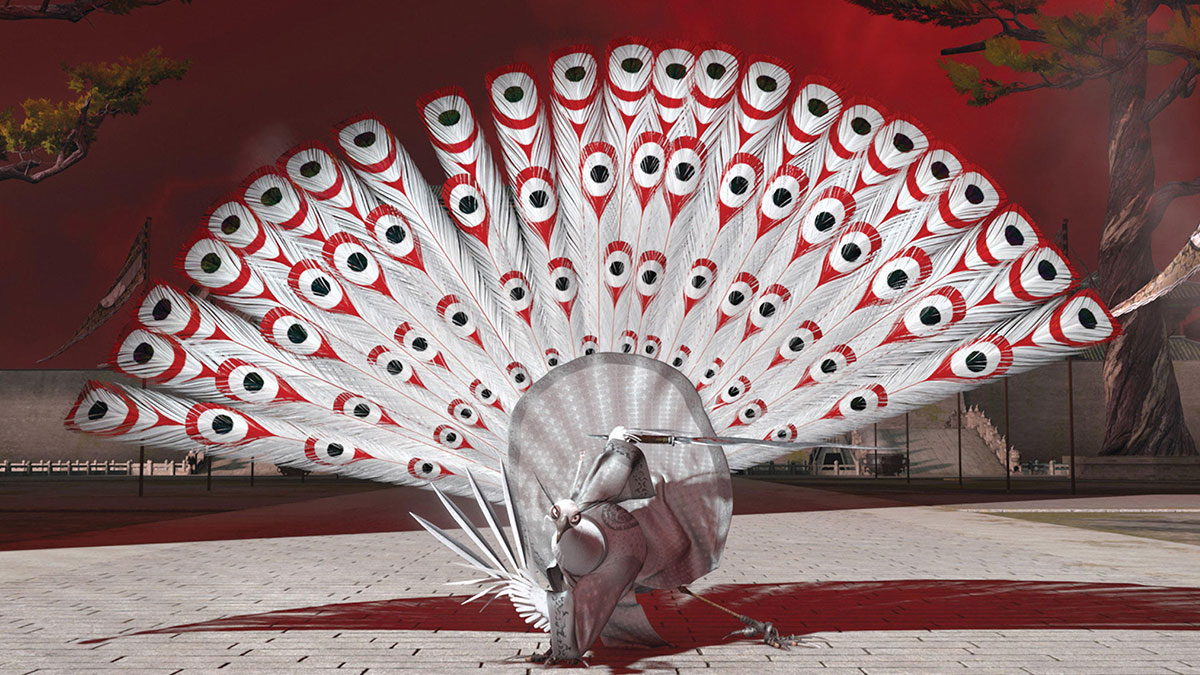 Oldman goes even deeper, playing… a peacock. Albeit an evil, career-climbing, panda-killing peacock with a chip on his shoulder; fitting "very nicely in the gallery of Oldman villains", according to the actor. So, yes, he's still a villain, but did you guess that it was Oldman orating behind the feathers?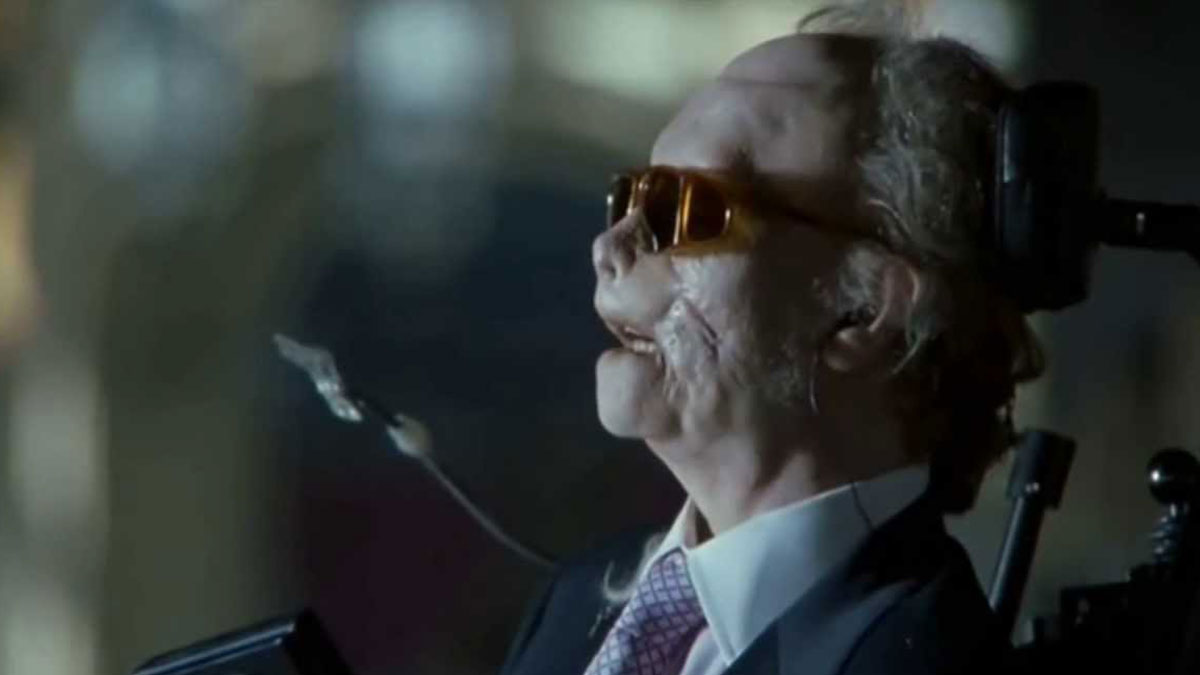 Watch Hannibal in Sky Cinema on demand. Cert 18. Also available in HD
We've left the most gruesome until last. Oldman will make your skin crawl as sex offender Mason Verger, who was left hideously deformed following an encounter with Dr Lecter. His personality isn't even the worst part, though. It's the story he recounts to Julianne Moore's Clarice, explaining how he came to be that way – and why. A truly chilling turn from the man of many faces.
Find out what's on Sky Cinema
Get even more lights, cameras and action with our movie homepage, featuring all the daily premieres and more of the thousands of films available on demand in Sky Cinema.
Watch on the go
If you subscribe to Sky Cinema on Virgin TV, you can watch on the go with the Sky Cinema app on your mobile, laptop or tablet anywhere in the UK (or while temporarily in the EU) with a WiFi or broadband connection. Just download from the Apple app store, Google Play or the Amazon appstore and log into the app to start watching.
Upgrade to Sky Cinema now
Don't have Sky Cinema? You can find out about our Sky Cinema package and upgrade here.
TV channels: Channels, content and features available depend on your chosen package. Channel line-ups and content are subject to change at any time and to regional variations.
HD: HD TV required to view HD channels. Number of inclusive HD channels depends on package.
Sky Cinema HD: Sky Cinema Premiere +1 not available in HD.
Sky Cinema app: Only available via the Sky Cinema app (selected iOS and Android devices only) or website to customers who subscribe to these channels. Only available on iOS 8 and above, and Android 4.x. UK only (or while temporarily in the EU). Maximum 2 devices. Selected content may not be available to view. Separate End User Licence Agreements and terms and conditions apply to the Sky Cinema app and website.
Image credits: Darkest Hour © 2017 Focus Features LLC. All Rights Reserved.