Skip to main content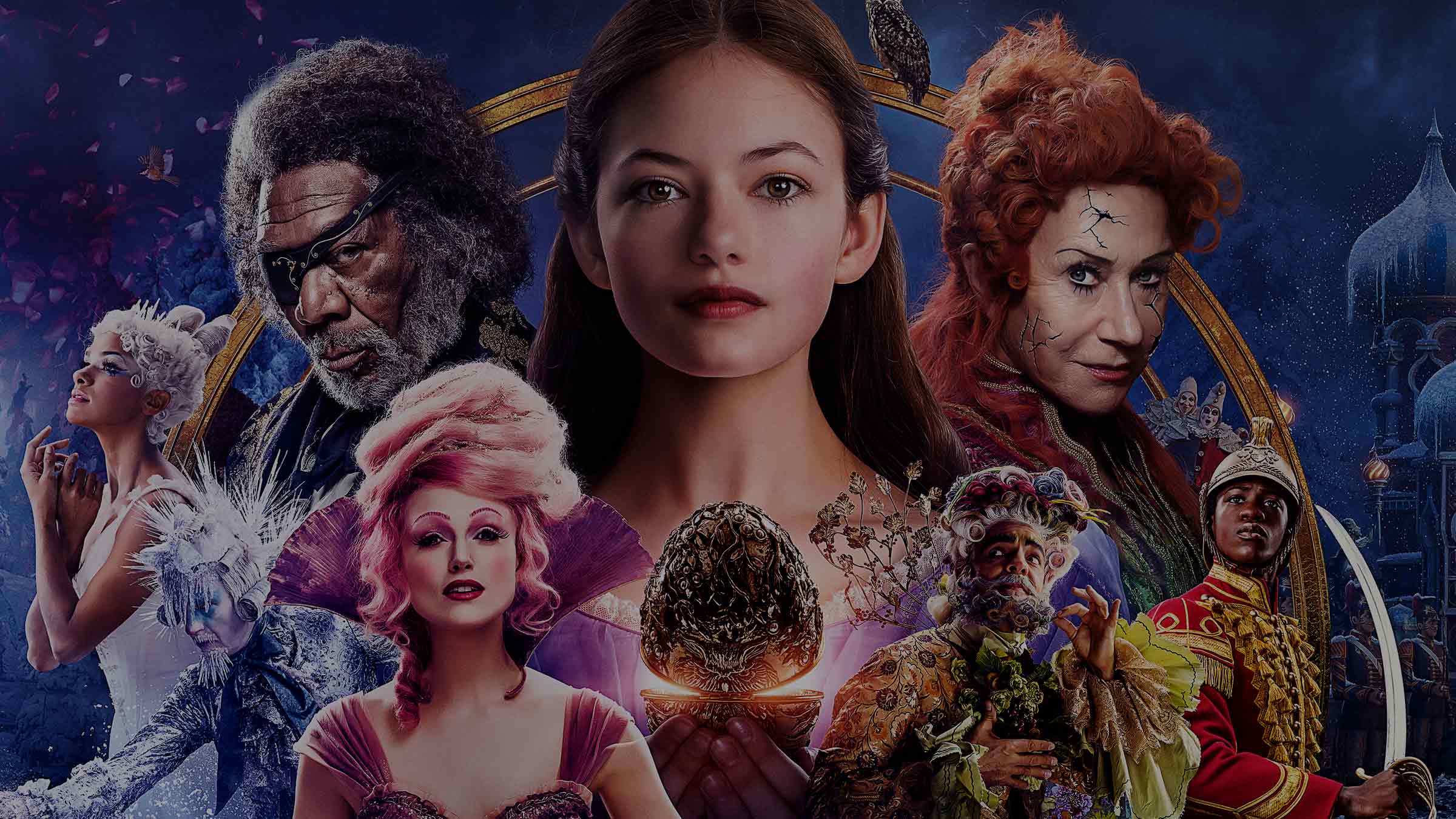 Who says The Nutcracker is just a Christmas tale? Feast on this sweet treat all year round, while visions of the Sugar Plum Fairy dance in your head…

This adaptation is inspired by ETA Hoffmann's short story The Nutcracker And The Mouse King, as well as Marius Petipa's renowned ballet, and also features nods to The Chronicles Of Narnia and Alice In Wonderland.
On Christmas Eve in Victorian London, the Stahlbaum family doesn't feel much like celebrating. Recently widowed, Benjamin (Matthew Macfadyen, Howard's End) is raising a son and two daughters alone. Before his wife passed away, she left a gift for each child, with middle child Clara (Mackenzie Foy, Interstellar) receiving a strange, locked box, but no key. Story over?
Not one bit. At a Christmas Eve ball hosted by the children's godfather and engineer extraordinaire Drosselmeyer (Morgan Freeman), Clara follows a piece of string with her name on it, which eventually leads her to a parallel world in which she's addressed as "Princess" and "Your Majesty".
Do her mother's experiences in this faraway land have something to do with this startling turn of events? Will Clara manage to unlock the secrets of the mysterious box?
Before you escape to the Four Realms in search of answers, get to know the characters you'll meet along the way. Simply click/hover on the faces below to learn more about the cast.

Not heard about the Virgin Media Store?
It's the place where you can buy the latest and greatest movies and TV Box Sets, yours to watch again and again, at home or on the go. Sign up now at virginmediastore.com, choose from hundreds of films and TV Box Sets and start watching instantly.
Enjoy your purchases on your Virgin TV Box (TiVo®/V6), online, or on your registered iOS and Android devices with the Virgin Media Store app.
Show me the latest releases on the Virgin Media Store.
Virgin Media Store: Separate terms and conditions apply to the Virgin Media Store service. DVD included for movie purchases only. Purchases must be made on the website or set top box. Virgin TV subscription and our latest Virgin TV V6 box required to buy and watch via set top box – Store is not available on other boxes. Compatible device & browser required. Max 5 registered devices. Max 2 devices can stream content simultaneously. Stream and download in UK only (or while temporarily in the EU).