Skip to main content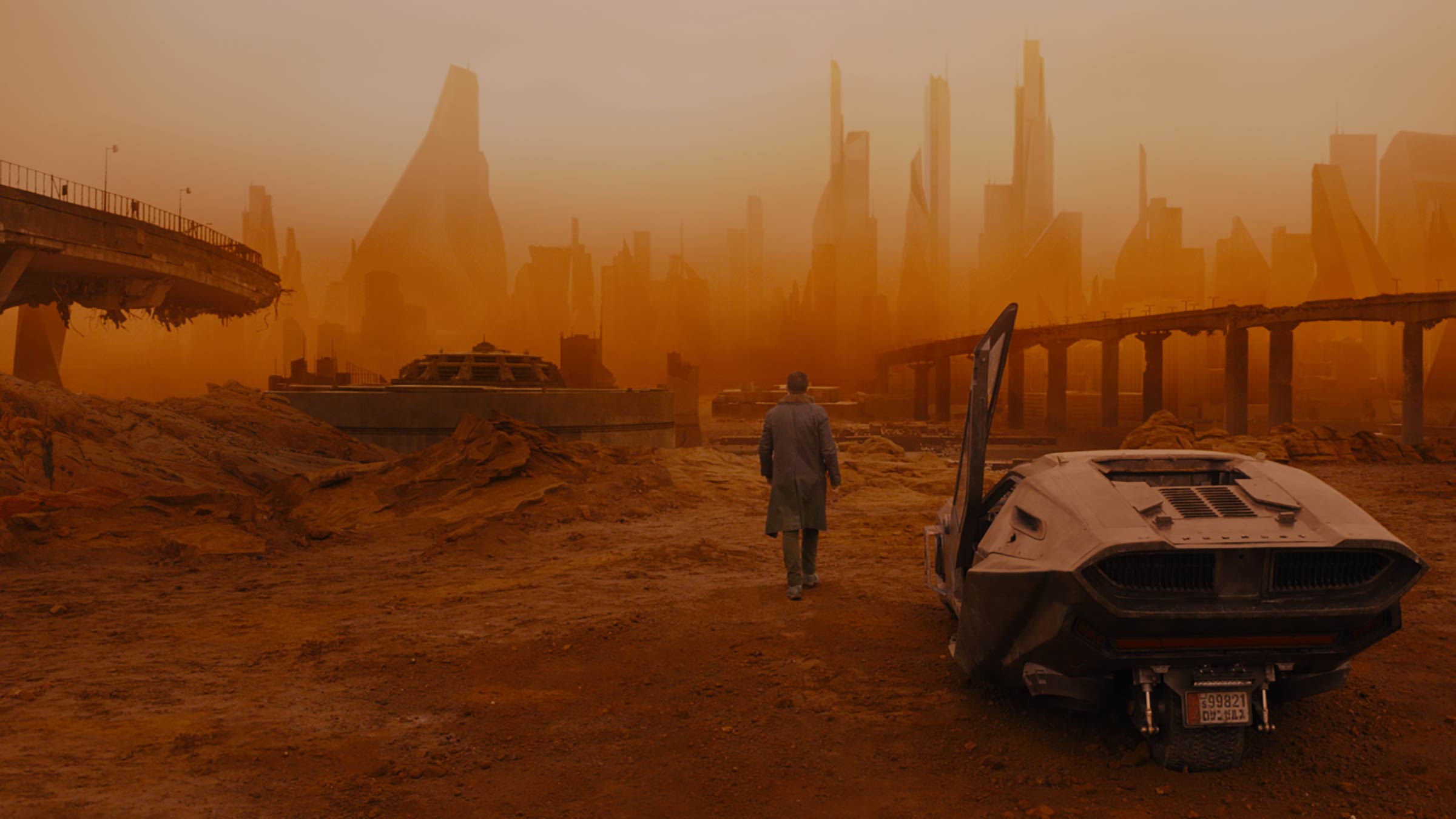 It may have taken 35 years, but the sequel to Ridley Scott's original is worth every second of the wait
Buy Blade Runner 2049 on the Virgin Media Store from Sunday 28 January and rent on Virgin Movies from Monday 5 February. Also available in HD. Cert 15
The neon-drenched sci-fi dystopia that is Blade Runner 2049 is a rare and beautiful thing. Ostensibly, it's a follow-up to Blade Runner, the 1982 neo-noir, and is packed with references to the original that its die-hard fan base will get a little sweaty over. However, it also provides gasp-inducing cinematic bliss for those of us who either massively overslept and missed the boat the first time around, or were not yet of this world in the early 1980s. (Blade Runner: The Final Cut is also available to buy on the Virgin Media Store now.)
You can scroll down for more about this epic movie, but first peruse our video summary of amazing facts that you (probably) didn't know about Blade Runner 2049...
The original film, based on Philip K Dick's 1968 novel Do Androids Dream Of Electric Sheep?, was set in 2019 Los Angeles. Former police officer Rick Deckard (Harrison Ford) was in charge of tracking down bioengineered beings known as replicants, and killing (or "retiring") them. While Dick's source material portrayed the replicants as "deplorable" and "heartless", Ridley Scott's film challenged the idea that cyborg creations are an inherently evil thing. He imbued the replicants with a sense of empathy that made them, according to their manufacturer Eldon Tyrell, "more human than human".
In Blade Runner 2049 our new hero is K, played by Ryan Gosling (La La Land) – a role written specifically for him. Replicants are now viewed as slaves in society. K's job is to retire replicants that have gone rogue. Compared to its predecessor, this film has a greater focus on social isolation – potentially a comment on how society has changed since the first movie thanks to the advent of the anti-social digital age. K cuts a lonely figure, with only a holographic girlfriend for company, played by Cuban actress Ana de Armas (War Dogs).
Whatever your motivation for watching this film, it's firing on all cylinders. Whether you grasp every nuance and analysis of the human condition that it throws up, you just like Ryan Gosling and want to see him play the piano again, or you're seeking a hypnotic spectacle of light, it works on every level. Plus, it stars Jared Leto (Dallas Buyers Club) and Robin Wright (House Of Cards), and Ford makes a comeback, too. Boasting eight BAFTA nominations and five Oscar nods, it's got seriously impressive credentials.

Buy Blade Runner 2049 on the Virgin Media Store from Sunday 28 January and rent on Virgin Movies from Monday 5 February. Also available in HD. Cert 15
Buy Blade Runner: The Final Cut on the Virgin Media Store and rent on Virgin Movies. Also available in HD. Cert 15
Not heard about the Virgin Media Store? It's the place where you can buy hundreds of ace films and TV Box Sets. Want to know more about how to order these top movies and series? Then read our full story here.
How to use the Virgin Media Store
First, set up your account quickly and easily at virginmediastore.com. Once that's done, if you have a Virgin TV V6 box powered by TiVo® you can buy and watch hundreds of films and TV Box Sets via the Virgin Media Store app on your box. Alternatively, if you're not a V6 customer you can buy and watch via the Virgin Media Store website and do everything through that. Simple!
HD: HD TV required to view HD channels. Number of inclusive HD channels depends on package.
Movies On Demand: Virgin Movies On Demand movies are pay by title. Once purchased, all chargeable On Demand content must be viewed within 48 hours.
Virgin Media Store: Separate terms and conditions apply to the Virgin Media Store service. DVD included for movie purchases only. Purchases must be made on the website or set top box. Compatible device & browser required. Virgin TV V6 box required to buy and watch via set top box – Store is not available on older boxes. Max 5 registered devices. Max 2 devices can stream content simultaneously. Stream and download in UK only.
Image credits: Blade Runner 2049 © 2017 Alcon Entertainment, LLC All Rights Reserved.