Skip to main content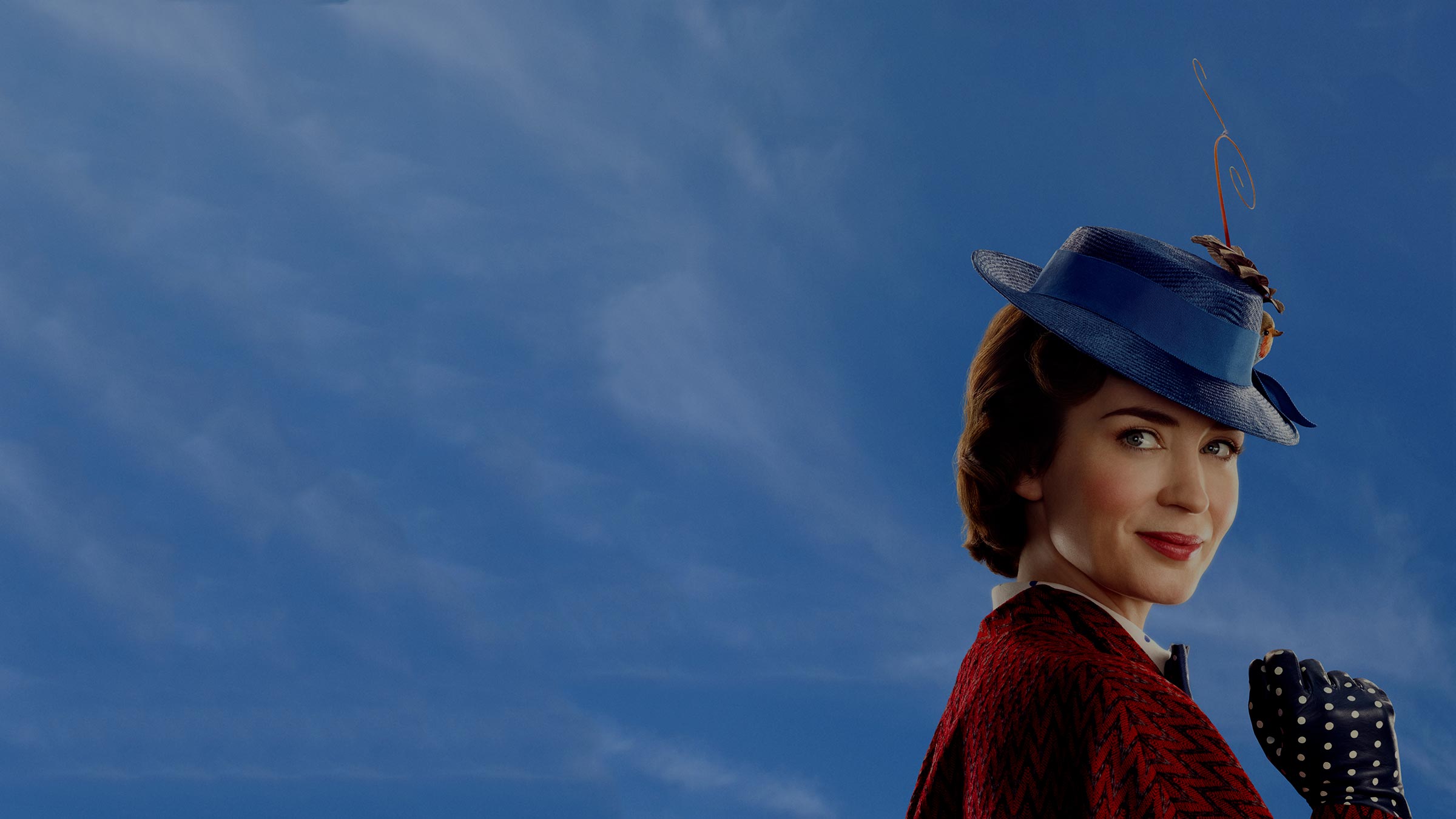 Find mind-boggling magic, aquatic action, rucking robots and more on the Virgin Media Store
Mary Poppins Returns + Digital Bonus, pre-order now on the Virgin Media Store. Available to buy from Monday 15 April. Cert U
To the surprise of absolutely no one, this long-awaited sequel to the 1964 original is absolutely bursting with catchy tunes, colourful set pieces and more magic than you can shake an umbrella at. Emily Blunt steps deftly into the role made famous by Julie Andrews, as the magical nanny returns to help a grown-up Michael who's struggling to adjust following an unexpected event.
And, with the Disney Spring Sale, you can enjoy countless hits from the studio's past and present for less until Easter Sunday, including the original Mary Poppins, superhero sequel Incredibles 2 and the charming Christopher Robin. Plus, be sure to watch the original Dumbo and Aladdin to get yourself in the mood for the forthcoming reboots!
Spider-Man: Into The Spider-Verse
Spider-Man: Into The Spider-Verse, pre-order now on the Virgin Media Store. Available to buy from Saturday 6 April. Cert PG
Back in December 2018, the minds behind The LEGO Movie (Phil Lord and Christopher Miller) delivered what many critics have termed the best Spider-Man film ever. Centred on Brooklyn teen Miles Morales, this Oscar winner's bold storytelling will have you screaming out for more Spider-Men, Spider-Gwens and even Spider-Hams, while its stunning visuals make it the closest thing we've ever seen to a living, breathing comic book onscreen. This is one to savour, and will stick in the memory long after the credits have rolled.
Aquaman, pre-order now on the Virgin Media Store. Available to buy from Saturday 6 April. Cert 12
The DC Extended Universe takes to the seas in this groundbreaking departure from the franchise's darker, grittier roots. Lasers, spectacular underwater battles, expertly crafted fight scenes and fish firing lasers – Aquaman just about has it all. Game Of Thrones' Jason Momoa was born to play the titular King of Atlantis, and brings a brilliant mix of charm and muscle to a film so bonkers it really does have to be seen to be believed.
If Aquaman leaves you pining for more superpowered flicks from the big and small screen, the DC Movies and TV Sale has an abundance of DC titles available for less until Sunday 14 April. Films on offer include the seminal Wonder Woman, team-up films Justice League and Suicide Squad, plus TV treats like Arrow, Gotham and Supergirl.
The Favourite, pre-order now on the Virgin Media Store. Available to buy from Friday 26 April. Cert 15
It's the early 18th century and England is at war with France. But never mind, because duck racing and pineapple eating are thriving. Academy Award winner Olivia Colman stars as Queen Anne is this darkly funny period drama from the quite unique mind of director Yorgos Lanthimos (The Lobster). With Lanthimos' trademark cinematography and fast-paced dialogue, it's easily one of the strangest films we've seen for years.
Bumblebee, pre-order now on the Virgin Media Store. Available to buy from Monday 29 April. Cert PG
Fancy a feel-good, coming-of-age tale that just so happens to be a prequel to (and easily the best entry in) the smash-hit Transformers film franchise? Prepare to have all those boxes ticked and then some, as the popular Autobot gets the origin story treatment from Kubo And The Two Strings director Travis Knight. Put simply, it's 114 minutes of action-packed, nostalgia-filled goodness.
Not ready to "roll out" of the Autobot universe just yet? Well you're in luck, because there'll soon be even more robots in disguise on the horizon. Keep an eye on the Virgin Media Store for the Transformers Sale, which is available from Monday 15 April.
Not heard about the Virgin Media Store?
It's the place where you can buy the latest and greatest movies and TV Box Sets, yours to watch again and again, at home or on the go. Sign up now at virginmediastore.com, choose from hundreds of films and TV Box Sets and start watching instantly.
Enjoy your purchases on your Virgin TV Box (TiVo®/V6), online, or on your registered iOS and Android devices with the Virgin Media Store app.
Show me the latest releases on the Virgin Media Store.
Virgin Media Store: Separate terms and conditions apply to the Virgin Media Store service. DVD included for movie purchases only. Purchases must be made on the website or set top box. Virgin TV subscription and our latest Virgin TV V6 box required to buy and watch via set top box – Store is not available on other boxes. Compatible device & browser required. Max 5 registered devices. Max 2 devices can stream content simultaneously. Stream and download in UK only (or while temporarily in the EU).
Image credits: Mary Poppins Returns © 2018 Disney Enterprises Inc. All Rights Reserved