Skip to main content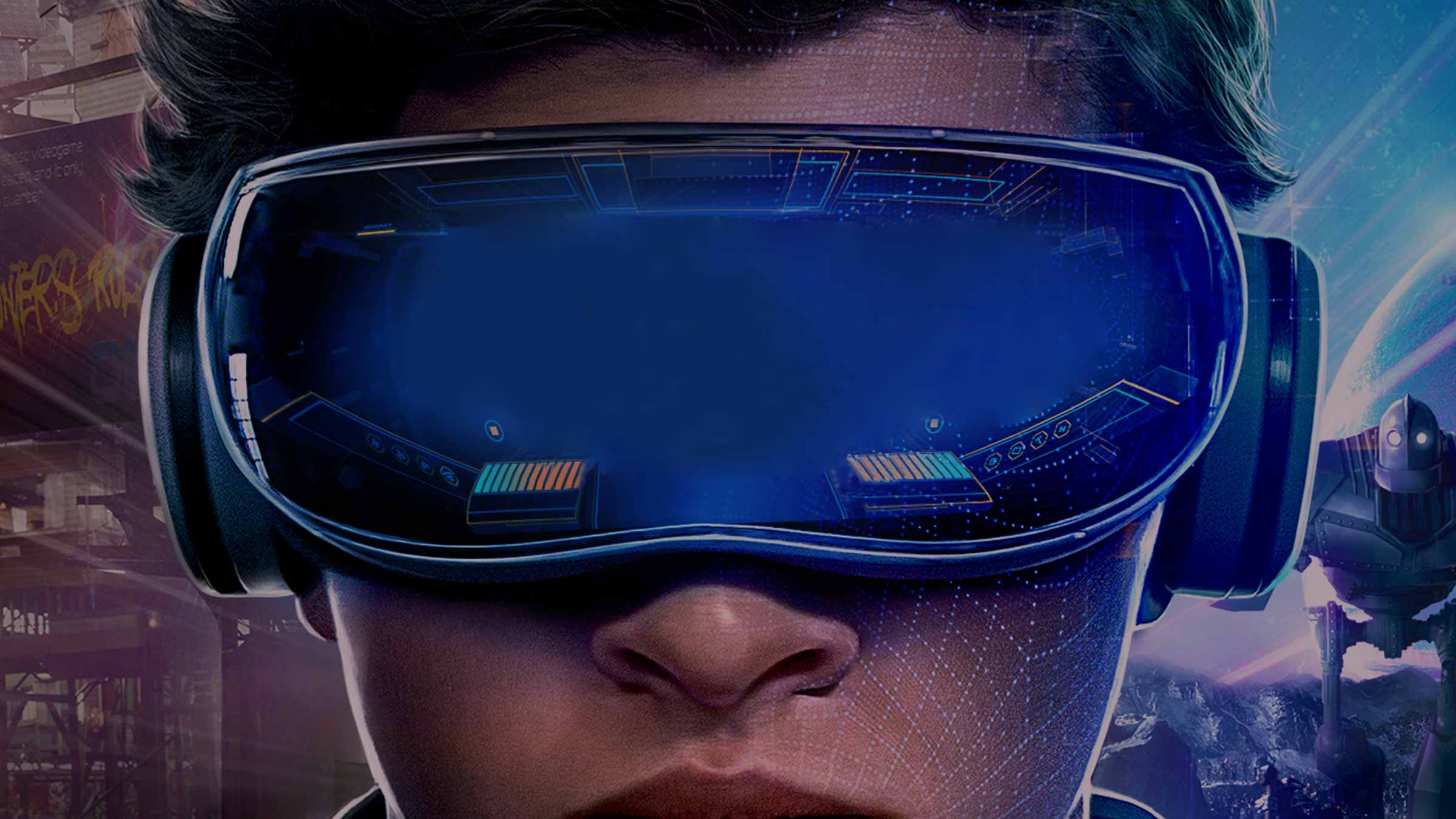 Sit back, put your feet up and allow a cavalcade of cinematic masterpieces to take you away
Available in Sky Cinema on demand
The Christmas break is a godsend for anyone who's stressed out and overworked (so, all of us, then). But those Bank Holidays are a particular joy if you're still trying to catch up on this year's blockbuster hits – or you simply want to watch them again to see what you missed the first time.
We've rounded up a few of the great 2018 premieres available in Sky Cinema over Christmas, bringing you everything from a misbehaving rabbit to a Titan who threatens half the universe. Time to get comfy on the sofa and start watching.
Ready Player One, available from Friday 21 December in Sky Cinema on demand. Cert 12
When Steven Spielberg makes sci-fi, the world sits up and takes notice. This year, the man behind Close Encounters Of The Third Kind, E.T. and Minority Report adapted Ernest Cline's bestselling novel about a world where everything important happens inside a game called the OASIS. Our hero, Wade (Tye Sheridan), basically has to win the game to save the future. To do this, he must beat the world's most powerful company and pray he doesn't run out of extra lives. Packed with classic game nostalgia and oodles of fun pop-culture riffs, this is a thrilling and visually stunning adventure epic.

If you like this, try: Jumanji: Welcome To The Jungle, which offers another witty take on game culture.

Avengers: Infinity War
Avengers: Infinity War, available from Christmas Day in Sky Cinema on demand. Cert 12
This year's global box-office champion – taking almost 50% more than its closest rival, Black Panther – is the most ambitious superhero team-up the world has ever seen. As the mighty Thanos (Josh Brolin) tries to assemble the Infinity Stones so he can erase half of all life in the universe (in order, he reckons, to save the other half), all the Avengers, Guardians of the Galaxy and assorted hangers-on must work together to stop him. With surprises throughout and a cast talented enough to put most Oscar-winning dramas to shame, this is blockbuster cinema at its finest.
If you like this, try: Star Wars: The Last Jedi, last year's box-office behemoth, which offers yet more spectacular action and an all-star cast.

Mary Magdalene
Mary Magdalene, available from Sunday 23 December in Sky Cinema on demand. Cert 12
Whether you're religious or not, this dramatic take on Mary Magdalene (Rooney Mara) and her role as counsellor and disciple to Jesus (Joaquin Phoenix) is fascinating. The film reassesses Magdalene's story, portraying her as a true believer rather than a fallen woman, and someone who took great risks to follow her Messiah. It's also one of the most beautiful films of the year. Given the reason for the season, it's a relevant and unusual Biblical tale that's worth your time.
If you like this, try: Hidden Figures, another film that reassesses the role of women at an important moment in history.
Peter Rabbit
Peter Rabbit, available from Christmas Eve in Sky Cinema on demand. Cert PG
The updated story of Beatrix Potter's iconic bunny was a huge UK hit that kept families entertained at the cinema for months. Peter (James Corden) sees his perfect life threatened by the arrival of the mean Mr McGregor (played by a game Domhnall Gleeson). What follows is an epic battle between man and, er, rabbit. Smaller kids will love this wisecracking take on Peter, which should keep them occupied while you sneak off to wrap presents. It may even persuade them to try some vegetables with their Christmas dinner.

If you like this, try: Captain Underpants, a surprisingly charming and extremely clever story that will entertain you as well as the kids.
Rampage
Rampage, available from Boxing Day in Sky Cinema on demand. Cert 12
There are few beings on this planet bigger than Dwayne "The Rock" Johnson. Unfortunately for him, several of them are gunning for him in Rampage. It's the story of a bio-engineered pathogen that gets loose and transforms a gorilla, a wolf and a crocodile into enormous mutants. Johnson's Davis Okoye is a former Special Forces soldier who rescued the gorilla, George, from poachers and taught him sign language. Now they must work together to stop the other two colossal menaces and save the city of Chicago. Prepare for a mighty swathe of destruction and, yes, a rampage of pure entertainment.

If you like this, try: Mighty Joe Young, starring a young Charlize Theron as the best friend of another oversized ape.
Blockers
Blockers, available from Saturday 22 December in Sky Cinema on demand. Cert 15
A strong contender for funniest film of the year, the hilarious Blockers sees three insecure parents try to stop their darling daughters from having sex for the first time on their prom night. This is 40 star Leslie Mann, wrestling legend John Cena and The Mindy Project's Ike Barinholtz are the three worried adults, who find themselves in a series of increasingly ridiculous predicaments as they try to "save" their kids, and end up having a run-in with the police. The film's biggest joke, however, is that the teenagers are far more sensible than their parents and didn't need their help in the first place.

If you like this, try: Snatched for more mother-daughter bonding courtesy of Goldie Hawn and Amy Schumer.

Find out what's on Sky Cinema
Get even more lights, cameras and action with our movie homepage, featuring all the daily premieres and more of the thousands of films available on demand on Sky Cinema.
Watch on the go
If you subscribe to Sky Cinema on Virgin TV, you can watch on the go with the Sky Cinema app on your mobile, laptop or tablet anywhere in the UK (or while temporarily in the EU) with a WiFi or broadband connection. Just download from the Apple app store, Google Play or the Amazon appstore and log into the app to start watching.
Upgrade to Sky Cinema now
Don't have Sky Cinema? You can find out about our Sky Cinema package and upgrade here.
TV channels: Channels, content and features available depend on your chosen package. Channel line-ups and content are subject to change at any time and to regional variations.
Premium channels (add-ons): 30 days' notice required to remove premium channels/packs. Sky Sports SD subscription required to take Sky Sports channels in HD.
Sky Cinema app: Only available via the Sky Cinema app (selected iOS and Android devices only) or website to customers who subscribe to these channels. Only available on iOS 8 and above, and Android 4.x. UK only (or while temporarily in the EU). Maximum 2 devices. Selected content may not be available to view. Separate End User Licence Agreements and terms and conditions apply to the Sky Cinema app and website.