Skip to main content
Get the popcorn ready and prepare for the perfect night in…
Black Friday offers on the Virgin Media Store – sale ends Sunday 1 December
Black Friday is coming, so allow the Virgin Media Store to bring the big blockbuster hits to you at small prices. From the comfort of your couch, bed, bath (hey, you might have one of those wall TVs – we're jealous), or wherever you like really, you can catch up on some absolutely stellar films (or re-watch them, over and over again).
It doesn't get much better than that! Let us introduce you to your plans for Friday night, Saturday night, Sunday night, the whole of next week…
Rocketman, available to buy on the Virgin Media Store for £8.99 from Thursday 28 November, or rent on Virgin Movies. Cert 15
Taron Egerton (Kingsman: The Secret Service) stars (and sings) as the flamboyant and inimitable Elton John in this fabulous and occasionally surreal account of the singer-songwriter's headline-grabbing life in the 1970s.
Rocketman features the hits that shot Elton John to superstardom and boasts a glittering cast, including Bodyguard's Richard Madden and Jurassic World's Bryce Dallas Howard. The singer's well-documented addiction issues are in full view here, while his fraught romantic life makes this quite the roller coaster ride.

X-Men: Dark Phoenix
Bohemian Rhapsody, available to buy on the Virgin Media Store for £9.99 from Monday 25 November. Cert 12
The film tells us how Farrokh Bulsara moved to England with his family from Zanzibar in the 1960s and united with guitarist Brian May (Gwilym Lee), drummer Roger Taylor (Ben Hardy) and bassist John Deacon (Joe Mazzello) to form the all-conquering Queen. Farrokh, of course, became the fabulous Freddie Mercury (played by the Oscar-winning Rami Malek).
Bohemian Rhapsody charts the band's meteoric rise, as well as Freddie's internal struggles, including his exploration of his sexual identity. Fans new and old will relish this big-screen retelling.

The Greatest Showman
The Greatest Showman, available to buy on the Virgin Media Store for £7.99 from Monday 25 November. Cert PG
This musical tells the story of PT Barnum (Hugh Jackman), a plucky young dreamer who gathers extraordinary people to create a uniquely entertaining circus show. He's always wanted success so he could create a better life for his wife (Michelle Williams) and daughters, but he loses sight of the prize as he focuses on the fortune and glory that his show brings.
Jackman really believed in The Greatest Showman, willing the film into existence despite Hollywood's indifference over a number of years – and once you've seen it you'll know why. The magic awaits you!

Venom
Venom, available to buy on the Virgin Media Store for £7.99 from Monday 25 November. Cert PG
Venom is a character from the Spider-Man universe, but Venom the film exists in a different world to that of Spider-Man: Homecoming. Investigative journalist Eddie Brock (Tom Hardy, The Revenant) breaks into the Life Foundation, a research facility that has recovered symbiotic lifeforms from space. That's where Eddie's body merges with the alien Venom, giving him superhuman strength and power, coupled with an insatiable hunger.

Spider-Man: Into The Spider-Verse
Mamma Mia! Here We Go Again, available to buy on the Virgin Media Store for £7.99 from Monday 25 November. Cert PG
People can't get enough of ABBA's cracking storytelling tunes, so it's no wonder someone realised it might be time for another Mamma Mia! film. Set on the same fictional Greek island, Here We Go Again features many original cast members (including Pierce Brosnan, Julie Walters, Christine Baranski, Colin Firth and Amanda Seyfried) singing and dancing their way through more numbers from the Swedish songsters. Oh, and did we mention that Meryl Streep's mum is played by none other than Cher?

Captain Marvel
Bumblebee, available to buy on the Virgin Media Store for £5.99 from Thursday 28 November. Cert PG
If you think a car doesn't need an origin story, think again! Besides, Bumblebee is no ordinary car – he's an Autobot. The year is 1987 and Bumblebee has fled his worn-torn planet, seeking refuge in a junkyard in California, where Charlie (Hailee Steinfeld) discovers him. Seen here as a yellow VW Beetle, not the Chevrolet Camaro we've come to expect, Bumblebee is the star in this prequel to Michael Bay's five Transformers films.


But wait, there's more!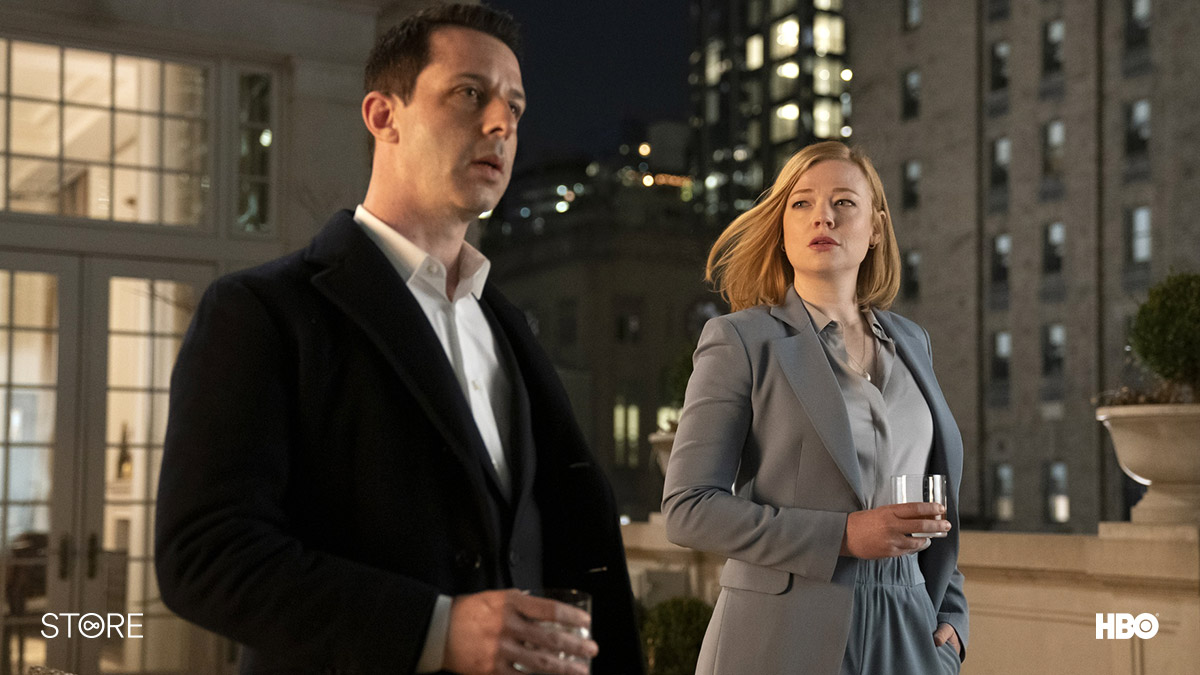 HBO have been cranking out telly that looks as good as the very best of the box office, and they have the buckling awards cabinet to prove it. The Virgin Media Store has the very best of them, including this year's Emmy winners Succession (seasons 1 & 2) and Barry (season 1 & 2), plus previous recipients including True Detective (seasons 1-3) and Veep (seasons 1-7), as well as breakout hit Euphoria (season 1). Find all these amazing HBO titles and more, available to buy in the HBO Black Friday sale on the Virgin Media Store.
Not heard about the Virgin Media Store?
It's the place where you can buy the latest and greatest movies and TV Box Sets, yours to watch again and again, at home or on the go. Sign up now at virginmediastore.com, choose from hundreds of films and TV Box Sets and start watching instantly.
Enjoy your purchases on your Virgin TV Box (TiVo®/V6). Go to On Demand > Movies. Or you can access online and on your registered iOS and Android devices with the Virgin Media Store app.
Show me the latest releases on the Virgin Media Store.
You can also rent the latest films on Virgin Movies
Go to On Demand > Movies. Search for a title, or browse by categories such as Out This Week, Top Rentals or Box Office Hits. Once you've found the movie you want to rent, select Watch now to start watching instantly. Then, sit back and enjoy! You'll have up to 48 hours to finish watching your film.
Virgin Media Store: Separate terms and conditions apply to the Virgin Media Store service. Purchases must be made on the website or set top box. Virgin TV subscription and our latest Virgin TV V6 box required to buy and watch via set top box – Store is not available on other boxes. Compatible device & browser required. Max 5 registered devices. Max 2 devices can stream content simultaneously. Stream and download in UK only (or while temporarily in the EU).
Virgin Movies On Demand: Virgin Movies On Demand movies are pay by title. Once rented, content available for 48 hours.
Image credits: Rocketman © 2019 Paramount Pictures Corporation. All Rights Reserved. Succession © 2019 Home Box Office, Inc. All rights reserved.