Skip to main content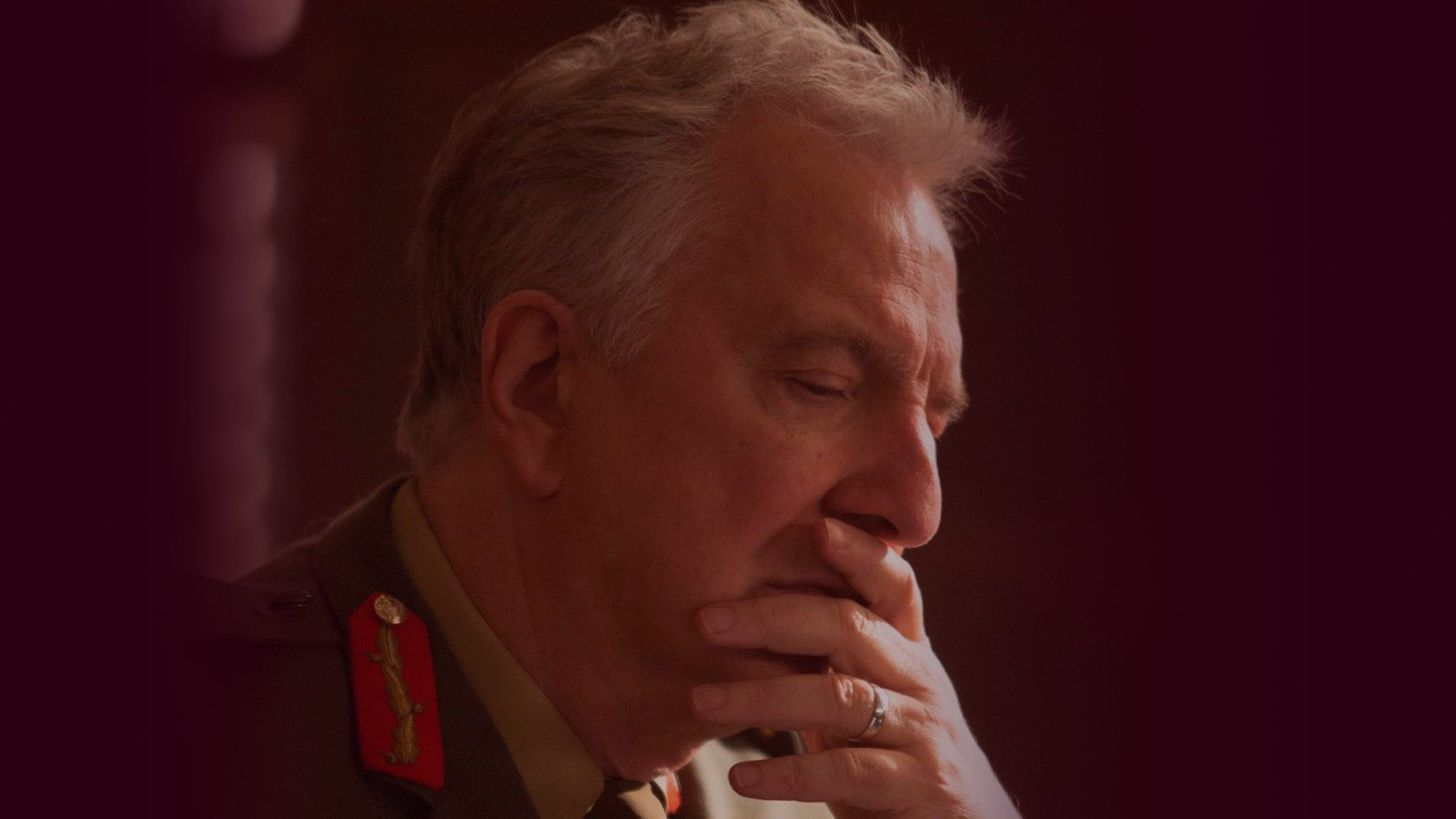 The Virgin TV Edit team pay their respects by picking their favourite performances from the late actor's impressive back catalogue
Eye In The Sky, Sunday 4 November, 9pm, Film4/HD (CH 428/429). Cert 15
Alan Rickman is a name synonmous with some of the most-loved roles in film. So, somewhat fittingly for what would be his last ever appearance, the star brought his unmistakable gravity and presence to the screen in the critically acclaimed Eye In The Sky. Co-star Helen Mirren said on the film's release that Rickman would have been proud to have it as his final movie. And it's easy to see why.
In the film, Mirren's Colonel Katherine Powell and Rickman's Lieutenant General Frank Benson are a no-nonsense military pairing, growing increasingly frustrated by the relentless buck-passing and political manoeuvering of people more concerned with saving face than saving lives.
The story follows a complex drone warfare scenario from a variety of perspectives, including drone pilots, military commanders, fundamentalist group members and civilians. Packed with superb performances, the film explores some difficult questions about responsibility, sacrifice and morality.
Eye In The Sky was dedicated to Rickman after he passed away in January 2016, just months before the film was released. In celebration of the late, great actor, we've compiled our pick of his best roles below…


Robin Hood: Prince Of Thieves

Less about historical accuracy and more about having a rollicking good time in tights, this 90s film has it all – Kevin Costner in his prime, Bryan Adams playing guitar in a forest and flaming arrows flying all over the place. And no cast member embodied this sentiment more than Alan Rickman, who doesn't just chew the scenery as the Sheriff of Nottingham, but devours it with his impressive mullet, sarcastic sneer and delicious turn of phrase. Whether you regard it as a childhood classic or an action film farce, there's no denying that it was an absolute blockbuster on its original release, beaten only by Terminator 2 at the box office that year (1991).
Chosen by: Senior account director, Ed Boost, and Sub-editor, Jon Billinge (and just about everyone else really…)
"If you like your acting with an extra slice of ham, you'll be more than sated by Rickman's charcuterie board-worthy take on the Sheriff of Nottingham. From threatening to cut out Robin Hood's heart with a spoon to formally cancelling Christmas mid-tantrum, Rickman is the star of the show! He also rewrote parts of his script and even improvised some of the film's most memorable lines!"
Love Actually
Following nine intertwining love lives in the run-up to Christmas, Love Actually is actually the anti-romantic's romantic comedy, with relationships forming, breaking apart, sputtering out and in some cases not even starting. And all of this is portrayed by the cream of early noughties British acting talent, with the stand-out performance going to (you guessed it) Alan Rickman, playing a somewhat sleazy married man who falls for his secretary.
Chosen by: Staff writer, Laura Rutkowski
"It just wouldn't be Christmas without Love Actually! And it wouldn't be Love Actually without Alan Rickman's turn as Harry, a married man whose misguided affections push his relationship with his wife to breaking point. His interactions with his fellow cast members are equal parts funny and heartbreaking to watch. It's impossible not to be taken in by that silky smooth voice."
Die Hard

John McTiernans's classic is pretty much the perfect action film, featuring gunfights, quick-witted quips from Bruce Willis' John McClane and a really tangible sense of tension and drama. Also, for its time, it was progressive in representing black characters and had a strong female character in Willis' on-screen wife Holly McClane (Bonnie Bedelia). It even became essential Christmas viewing along the way, despite having nothing to do with the season other than the setting. But even with all his catchphrases, firefights and trademark vest, it's not McClane we remember most, but his counterpart – Alan Rickman's cool (and completely crazy) Hans Gruber…
Chosen by: Sub-editor, Chris Miller
"Die Hard may have been the movie that made Bruce Willis an action star, but it wouldn't be nearly as memorable without Rickman as the slippery, ruthless villain Hans Gruber, leader of a group of pseudo-terrorists using a fake political agenda as a cover to steal an eye-watering sum of money. He's equal parts charming and terrifying, and watching his mounting frustration with McClane is a real joy."
Galaxy Quest
The actors who make up the crew of the fictional Starship NSEA Protector in Galaxy Quest were once renowned 70s TV stars, but now eke out a living by appearing at sci-fi conventions and repeating their old catchphrases. That is, until the intergalactic Thermians (who believe the fictional crew are actual spacefaring heroes) find them and enlist their help. It featuring an interstellar cast of famous faces, including Sigourney Weaver, Sam Rockwell and Tim Allen, but it's Alan Rickman who steals every scene as Alexander Zane, a cynical British actor who it's safe to say is not at all happy with how his career turned out.
Chosen by: Editorial assistant, Joe McGuire
"As the disgruntled actor famous for playing a Spock-like alien, Rickman strikes a perfect balance between bitter, simmering rage and thinly veiled joy. It feels as if he's channelling an exaggerated, caricature-like version of himself, with his withering self-pity, baritone grumbling and wonderfully pointed putdowns."
Any of the Harry Potter films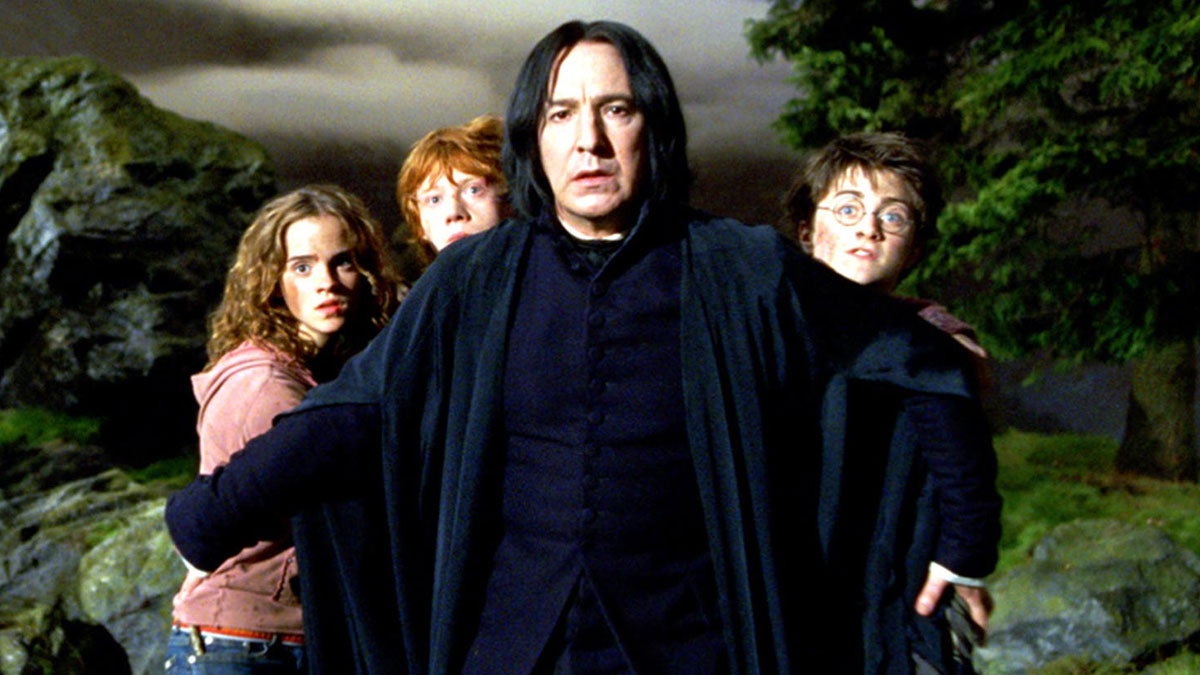 The Harry Potter films are a modern phenomenon, opening the books up to a wider audience and welcoming all into the wizarding world. The three leads may push the plot forwards but they're aided and abetted at every turn by a huge cast of supporting characters brought to life by some seriously great casting. Professor Dumbledore (Michael Gambon), Hagrid (Robbie Coltrane) and Lucius Malfoy (Tom Felton) are so on point, it's like they were physically plucked from the best-selling pages. So it's testament to his acting ability that Alan Rickman is arguably the best casting of all, as the sinister Severus Snape…
Chosen by: Picture editor, Ailsa Bannerman
"Alan Rickman is amazing as Professor Snape. He oozes resentment and malice, and wears the character's long, greasy hair and black cloak with baleful aplomb. It's as if all the baddies he's played over the years were merely a rehearsal for this part. But perhaps the most important aspect of this role is Snape's roller coaster ride of character development, which Rickman carries off so convincingly you'll swear he really was a little bit magic."
TV channels: Channels, content and features available depend on your chosen package. Channel line-ups and content are subject to change at any time and to regional variations.
HD: HD TV required to view HD channels. Number of inclusive HD channels depends on package.