Skip to main content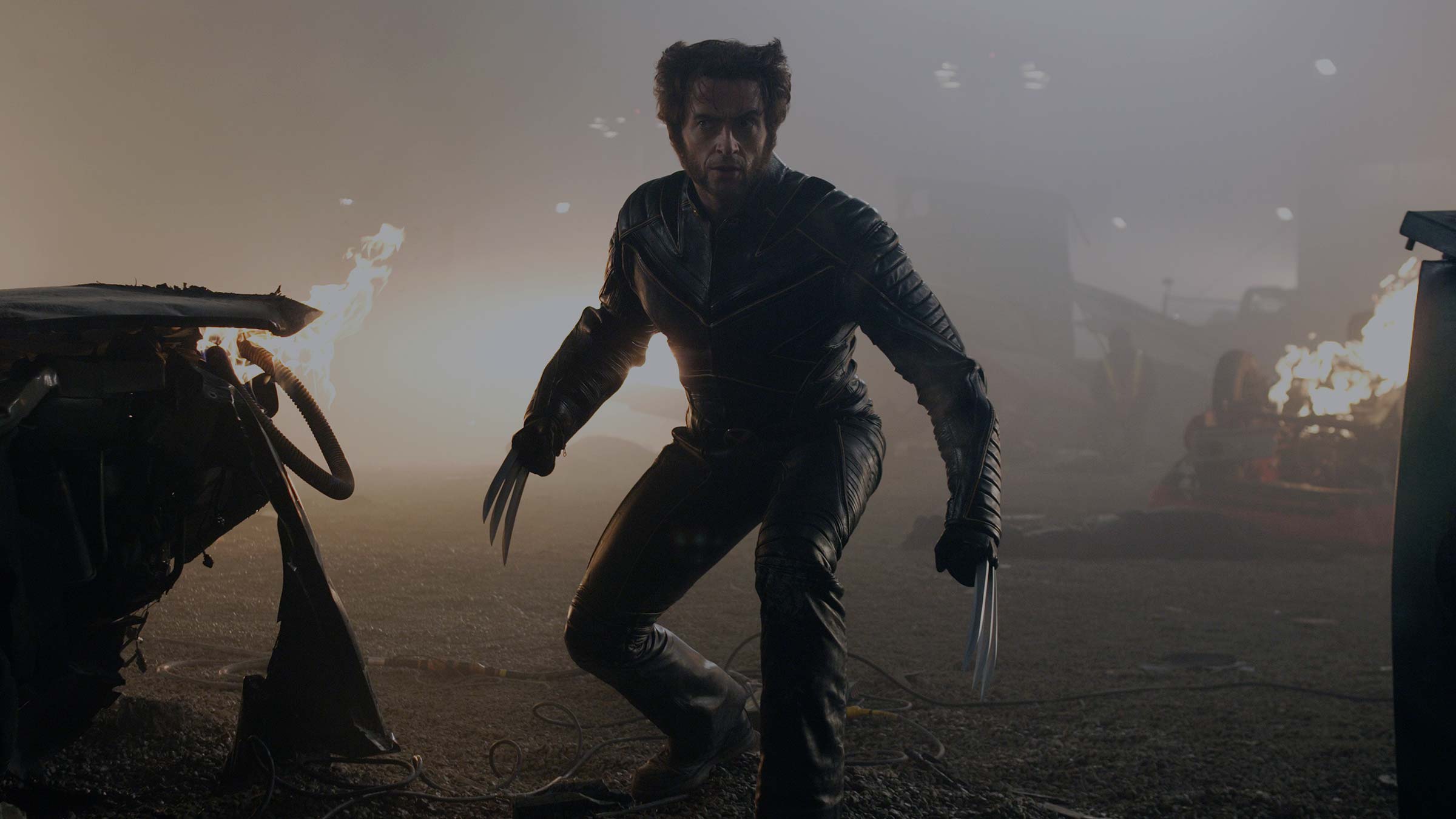 He's Australia's biggest entertainment export since Crocodile Dundee – and there's more to Hugh Jackman than just Wolverine. The Virgin TV Edit team pick their fave performances…
X-Men: The Last Stand, Friday 12th October, 6.55pm, Film4/HD (CH 428/429)
Jackman hits the big 5-0 this Friday, so what better way to celebrate than by enjoying one of his biggest and best blockbusters? Apart from the Aussie superstar in his signature role as Wolverine, X-Men: The Last Stand has it all: it's packed with more awesome action scenes than you can swipe your claws at, has some surprises deep in its pretty dark plot and even features Vinnie Jones being, well, Vinnie Jones.
This third X-Men movie isn't given enough credit for its place not just in the X-Men franchise, but in modern superhero cinema in general. In the late Noughties, it was this and Iron Man that pretty much set the standard for the next decade of superhero movies – while it also manages to resolve all the plot points from the earlier entries in the series. And with the new chapter Dark Phoenix around the corner, revisiting the original films is well worth your time.
Jackman is synonymous with the character of Wolverine, but it would be doing him a huge disservice to think that his dazzling career amounts to nothing more than big sideburns and adamantium claws. The man has starred in as diverse a selection of blockbusters as anyone and is one of the most bankable A-listers operating in Hollywood today. To prove it, we've picked our favourite Jackman film roles below…
The Prestige

Falling between Christopher Nolan's first two Batman films, The Prestige was unfairly overlooked when it hit cinemas in 2006. However, this is a layered piece of film-making magic that not only stands up to repeated viewings but requires them. Playing one-time partners turned bitter rivals, Jackman and Christian Bale are magicians trying to discover each other's secrets, with their mentor (Michael Caine) caught in the middle. The actors carry one of the director's most complicated plots with chemistry and conviction. There are too many twists and turns to get into here but if you've not seen this yet, it's an underrated masterpiece and one of the best from Nolan's prestigious back catalogue.
Chosen by: James Lynch, content director
"This film has everything I love: Victorian-era mystery, incredible atmosphere and attention to detail, a big old twist in the ending and a cameo from David Bowie. However, it's Jackman who steals the show, holding his own against the powerhouse pairing of Bale and Caine, and believably and sympathetically playing a man obsessed with outdoing his rival."
The Greatest Showman

Away from his movie career, Jackman is a bankable Broadway star – a status not just confirmed but also enhanced by this 2017 hit musical. After the script spent years in development hell, it was Jackman's personal passion for the project – a musical based on the life of circus pioneer PT Barnum – that finally pushed it over the line. Taking centre stage in an unashamedly nostalgic throwback, Jackman delivers a committed performance alongside a stellar cast of singers and stage stars. The film made buckets at the box office, leading to themed club nights and even that most revered of events for the screen musical: sing-along showings. Bravo!
Chosen by: Lucy Barrick, production editor
"At heart Jackman is an old-fashioned song and dance man, and he's never more alive than with his tap shoes on, holding a cane and belting out a showstopper. And what better vehicle for his immense showbiz skills than The Greatest Showman? There's killer tunes, sweet romance and serious drama, plus elephants. It's unashamedly cheesy, with a glitzy surface and a big heart. A bit like Hugh."
Logan
More than just a superhero movie, 2017's Logan is a groundbreaking departure from the capes and capers films of the MCU and is darker than even Deadpool or the aforementioned Nolan Batman trilogy. Essentially a modern Western with a classic story of redemption, it sees Jackman at the top of his game, allowed to fully realise the beast within Wolverine while also being the broken man you feared he would become. Bringing the pages of the comic-book sources to life with remarkable skill, director James Mangold pleased fans and new viewers alike with this flawless film.
Chosen by: Joe McGuire, editorial assistant
"Logan is an intense epic. There's blood, lots of action and brilliant acting from not just Jackman but also Dafne Keen as the protégé he is charged with protecting and, perhaps surprisingly, Stephen Merchant (Extras) as the reclusive mutant Caliban. It also has an ending that can make even the most hardened, stony-hearted brute shed a tear. Easily a contender for the best superhero film ever made…"
Prisoners
In a truly eye-opening turn, Jackman plays a self-sufficient family man whose young daughter disappears, sending him spinning out of control as he attempts to uncover the kidnapper's identity while protecting his wife and son. Jackman's performance is multi-layered and complex, matched all the way in the acting stakes by co-star Jake Gyllenhaal as the investigating detective. The English-language debut by celebrated Canadian auteur Denis Villeneuve (Arrival, Blade Runner 2049), Prisoners is a tense, superbly scripted film with a haunting score and beautiful cinematography to boot.
Chosen by: Chris Miller, sub-editor
"He's proved he can do ostentatious showman and violent mutant but here Jackman is more of a Clint Eastwood pent-up-rage type, bent on revenge. The screenplay takes some unexpected turns and Jackman keeps up, with a fervid performance that's surprising and yet never less than believable – he really pushes the viewer to wonder how they would behave in the same situation. He's the heart of this powerful, emotional thriller that showcases his intense charisma perfectly."
Les Misérables

In a move that surely set the scene for The Greatest Showman, Jackman appeared in the 2012 big-screen adaptation of Les Misérables. He's admitted pursuing the part with dogged determination, visiting director Tom Hooper before he was even confirmed and undergoing a three-hour audition to land the prized role of Jean Valjean. The film itself is an impassioned and faithful reimagining of the theatrical epic, played out at full force with Jackman leading from the front as the star of this modern musical phenomenon.
Chosen by: Ed Boost, senior account director
"Musicals are always going to divide people but you can't say Les Mis doesn't have the storyline to back up the singing. What really sells it to me, though, is Jackman's commitment – you quickly forget that this is Wolverine having a good old wail about bread! Watching his incredible performance, I felt this was the first time since becoming a Hollywood star that he really got to do what he wanted."
TV channels: Channels, content and features available depend on your chosen package. Channel line-ups and content are subject to change at any time and to regional variations.
HD: HD TV required to view HD channels. Number of inclusive HD channels depends on package.