Skip to main content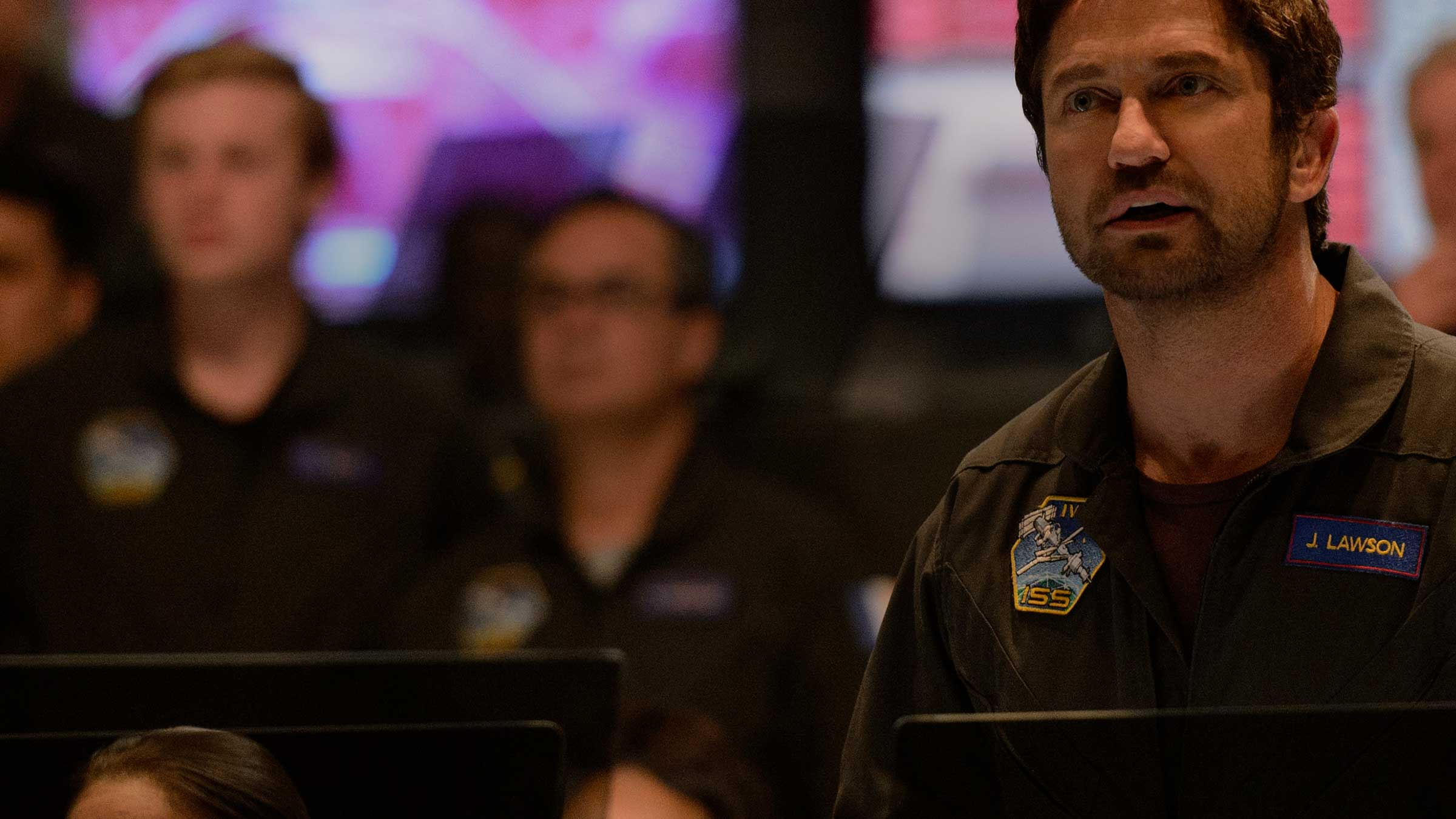 Think the winter's miserable? You might find yourself wishing for drizzle after the whirlwind excitement of new disaster flick Geostorm
Buy Geostorm on the Virgin Media Store now and rent on Virgin Movies from Monday 26 February. Also available in HD. Cert 12
We're pretty good at it anyway, but the weather really gives us something to talk about in Geostorm. Set in a near future in which the world's climate is carefully managed by a super-satellite, things go way, way wrong when someone decides to hijack it.
Of course, it's down to Jake Lawson (Gerald Butler, London Has Fallen), the designer of the satellite, to save the world. He and a motley cast including Jim Sturgess (Hard Sun), Abbie Cornish (Limitless), and Daniel Wu (Warcraft) scram across earth and space in order to halt the havoc. And, oh, there's also the small matter of figuring out who's behind the hack. It may or may not be the US President himself – played by Andy Garcia of Ocean's Eleven and The Godfather Part III fame.


Aside from its high-tech nifty premise, Geostorm also offers all the popcorn-munching wins of a classic disaster movie. Expect some eye-popping special effects, from tornados unleashing fury, to clouds of ice spreading across cities, and great balls of fire falling from the sky.
This distastrous delight is delivered to us by director Dean Devlin, who's best known for having written Independence Day, 1998's Godzilla and Stargate. Talk about a resume – he's sure got the chops for the action sci-fi genre.
If untold destruction and Gerald Butler's handsome hijinks aren't enough, you can always choose to read Geostorm as a thoughtful reflection on our dependence on the climate and the human drive to control nature. Should we let our technology take us where it may, or heed Jeff Goldblum's immortal words in Jurassic Park – "Life, uh, finds a way"? We'll let you watch and decide.
That, or you might just like watching stuff get blown up. In which case, be our guest.
Buy Geostorm on the Virgin Media Store now and rent on Virgin Movies from Monday 26 February. Also available in HD. Cert 12
Not heard about the Virgin Media Store?
It's the place where you can buy hundreds of ace films and TV Box Sets. Want to know more about how to order these top movies and series? Then read our full story here.
How to use it
First, set up your account quickly and easily at virginmediastore.com. Once that's done, if you have a Virgin TV box you can buy and watch hundreds of films and TV Box Sets via the Virgin Media Store app on your box. Alternatively, if you're not a Virgin TV customer you can buy and watch via the Virgin Media Store website and do everything through that. Simple!
HD: HD TV required to view HD channels. Number of inclusive HD channels depends on package.
Movies On Demand: Virgin Movies On Demand movies are pay by title. Once purchased, all chargeable On Demand content must be viewed within 48 hours.
Virgin Media Store: Separate terms and conditions apply to the Virgin Media Store service. DVD included for movie purchases only. Purchases must be made on the website or set top box. Compatible device & browser required. Max 5 registered devices. Max 2 devices can stream content simultaneously. Stream and download in UK only.
Image credits: Geostorm © 2018 Warner Bros. Ent. Inc. All rights reserved.