Skip to main content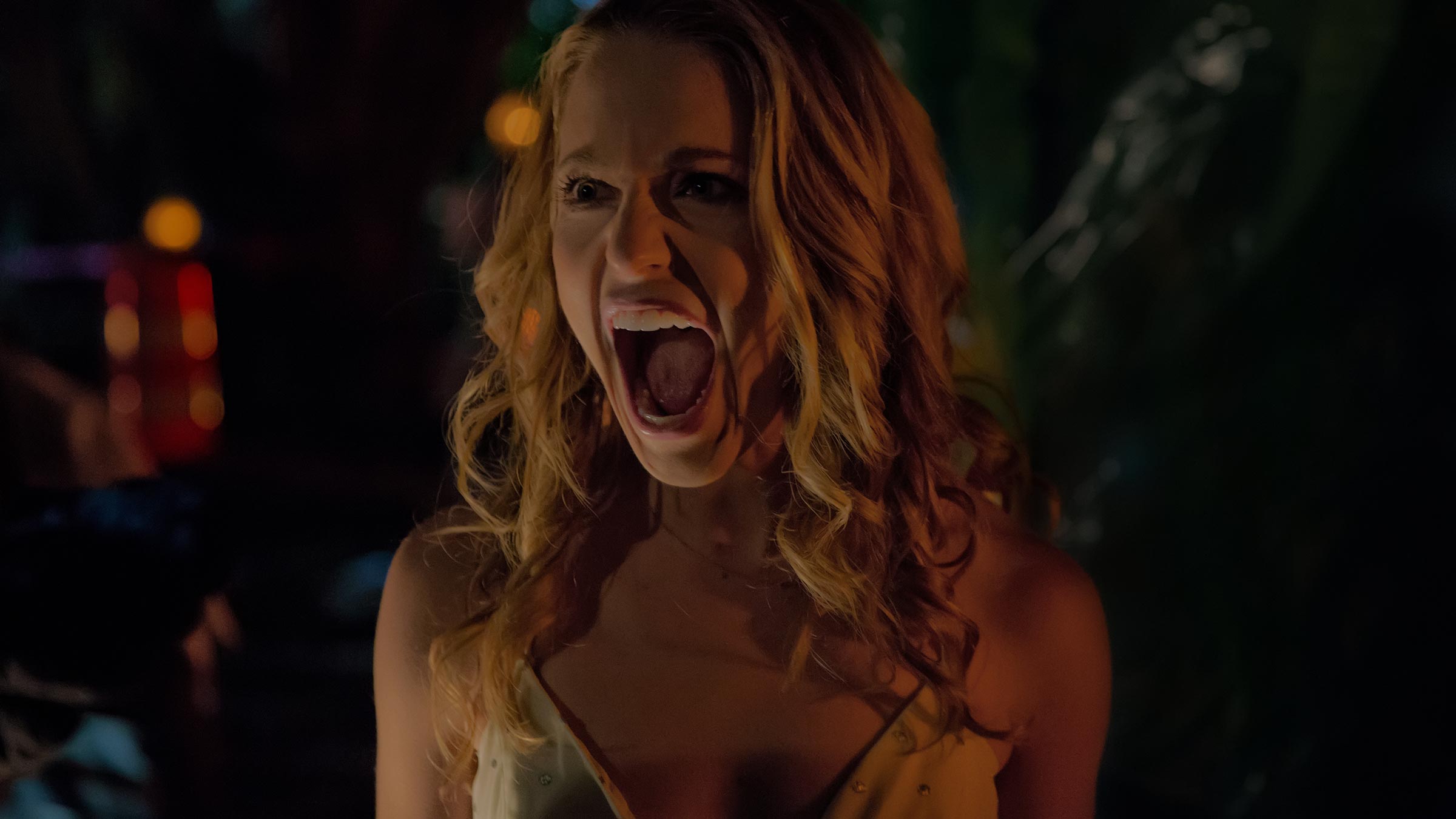 A girl is trapped in a time loop, and the only way out is to solve her own murder…
Happy Death Day, available from Friday 13 July in Sky Cinema on demand. Cert 15. Also available in HD
You've probably seen time loop movies like Edge Of Tomorrow and Groundhog Day (again and again and again…). And you've probably also seen the odd slasher movie. Well, Happy Death Day is the gruesome combination of the two mighty genres, directed by Christopher B Landon, the man behind Disturbia and four of the Paranormal Activity films.
Student Theresa "Tree" Gelbman (Jessica Rothe, La La Land) wakes up on her birthday in her classmate Carter's dorm room following a messy night out. That night, while on the way to another party, Tree is drawn into a dark tunnel and brutally murdered by a hooded figure wearing the mask of the campus mascot.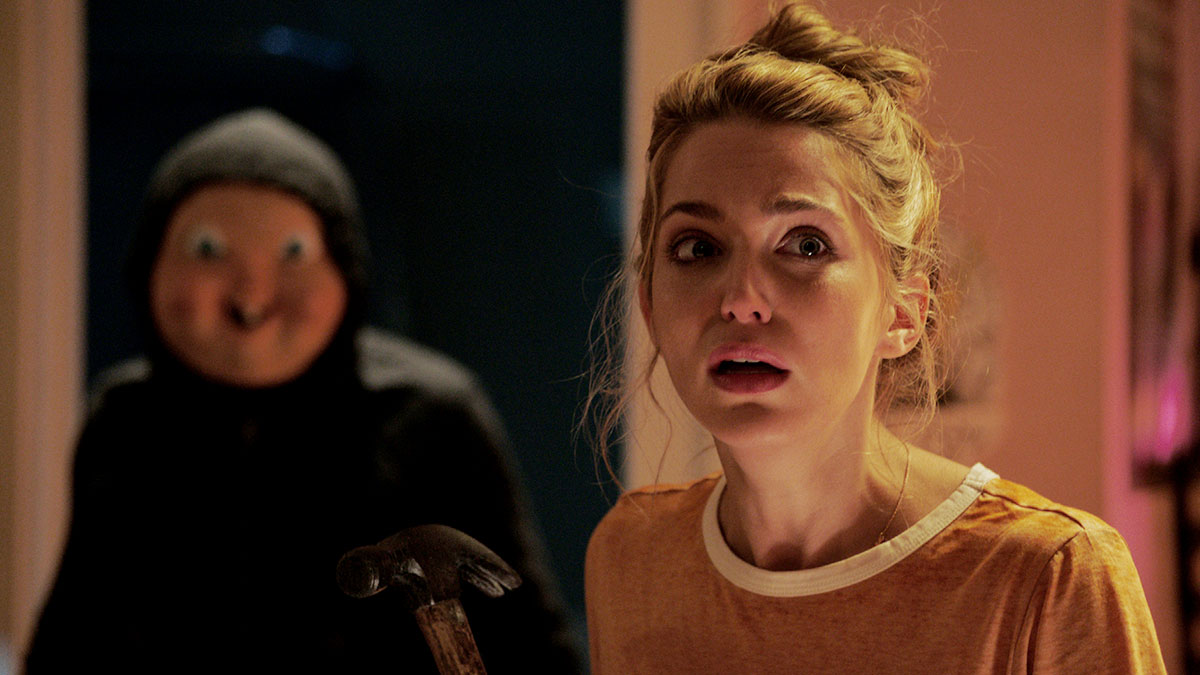 So far, so standard teen slasher right? Wrong. Because the next morning, Tree wakes up in the exact spot she found herself before – in bed alongsider Carter – and with a clear memory of last night's events.
After being killed again and again, Tree realises she is stuck in a time loop, and deduces that the only way she can get out of it is to work out who the killer is, track them down and kill them first. Of course, like all good time loop movies, our hero also has to look inside themselves for the answer. Tree must question who might want her dead in the first place, and what she may have done to deserve it.
Happy Death Day is also packed with more humour than you might expect from your standard slasher film. Coming from Blumhouse Productions – the same studio which brought Get Out and Split to life – there's some serious horror pedigree behind it. Cover your eyes if you need to, things are about to get messy.
Upgrade to Sky Cinema now
Don't have Sky Cinema? You can find out about our Sky Cinema package and upgrade here.
Watch on the go
If you subscribe to Sky Cinema on Virgin TV, you can watch on the go with the Sky Cinema app on your mobile, laptop or tablet anywhere in the UK (or while temporarily in the EU) with a WiFi or broadband connection. Just download from the Apple app store, Google Play or the Amazon appstore and log into the app to start watching.
Sky Cinema HD: Sky Cinema Premiere +1 not available in HD.
Sky Cinema app: Only available via the Sky Cinema app (selected iOS and Android devices only) or website to customers who subscribe to these channels. UK only. Maximum 2 devices. Selected content may not be available to view. Separate End User Licence Agreements and terms and conditions apply to the Sky Cinema app and website. Live streaming and On Demand available in UK (or while temporarily in the EU) with broadband, WiFi or 3G/4G only. Minimum 800 kbps recommended per device accessing the service.