Skip to main content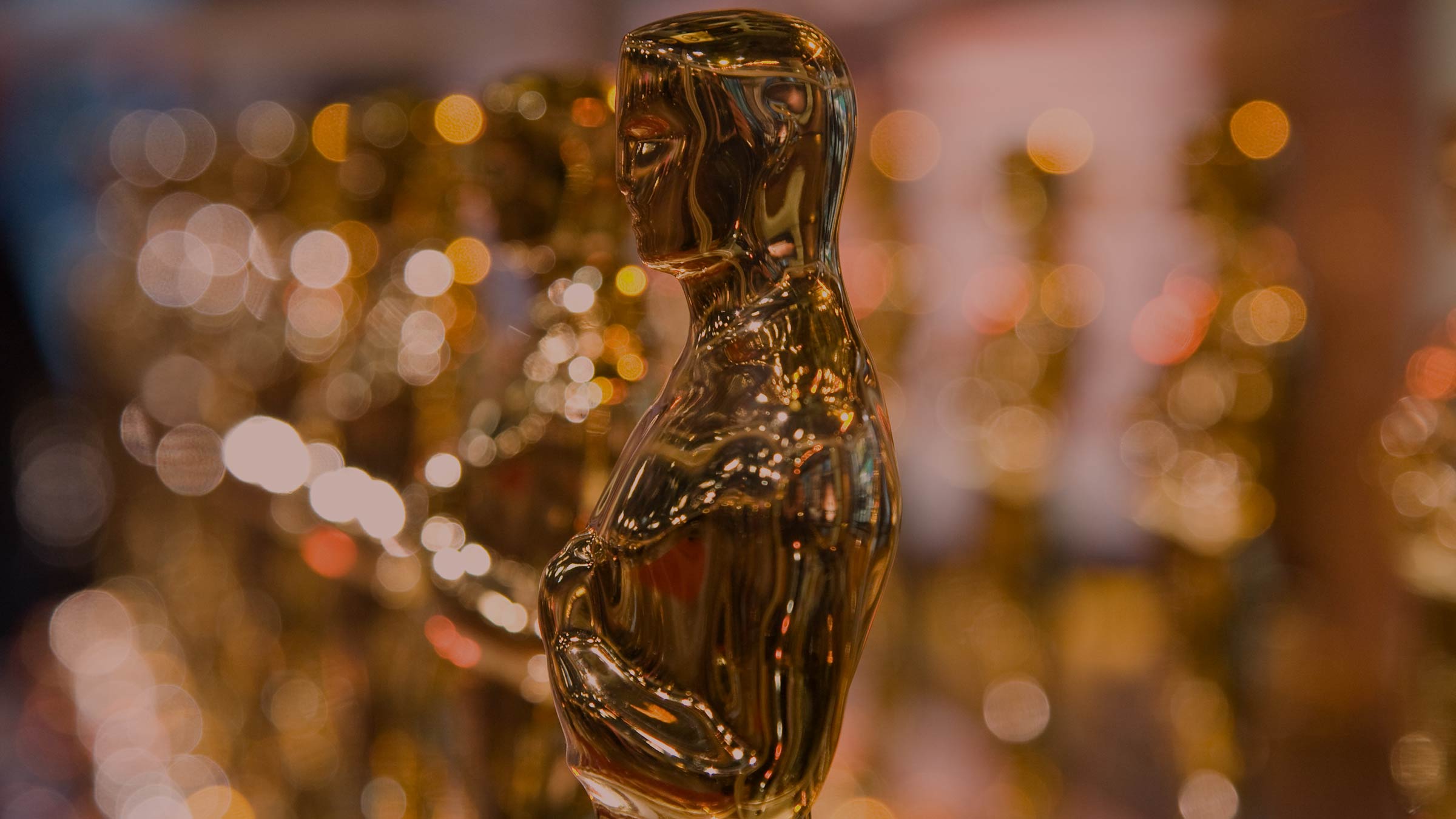 For this Team Talk, we argued amongst ourselves about who's worthy of picking up the golden gongs at the Oscars. Naturally, things got pretty heated…
Red Carpet Live, Sunday 9 February, 10pm + The 92nd Academy Awards Live, Monday 10 February, 1am, Sky Cinema Select HD (CH 402)
The awards circuit (Golden Globes, BAFTAs, the SAG Awards) has been abuzz with monumental nominations and wins. But we all know that the big daddy of awards shows, the Oscars, is where it really goes down. And you can watch it all live on the Sky Cinema Oscars channel, taking over Sky Cinema Select HD (CH 402) until Friday 14 February.
Those in the running for an Academy Award deem this particular ceremony the most prestigious of all, as the decisions are made by their industry peers. Among the nominees, Joker leads the way with 11 nominations, while 1917, Once Upon A Time… In Hollywood and The Irishman have earned ten each. Parasite, Jojo Rabbit, Little Women and Marriage Story have all garnered six nods.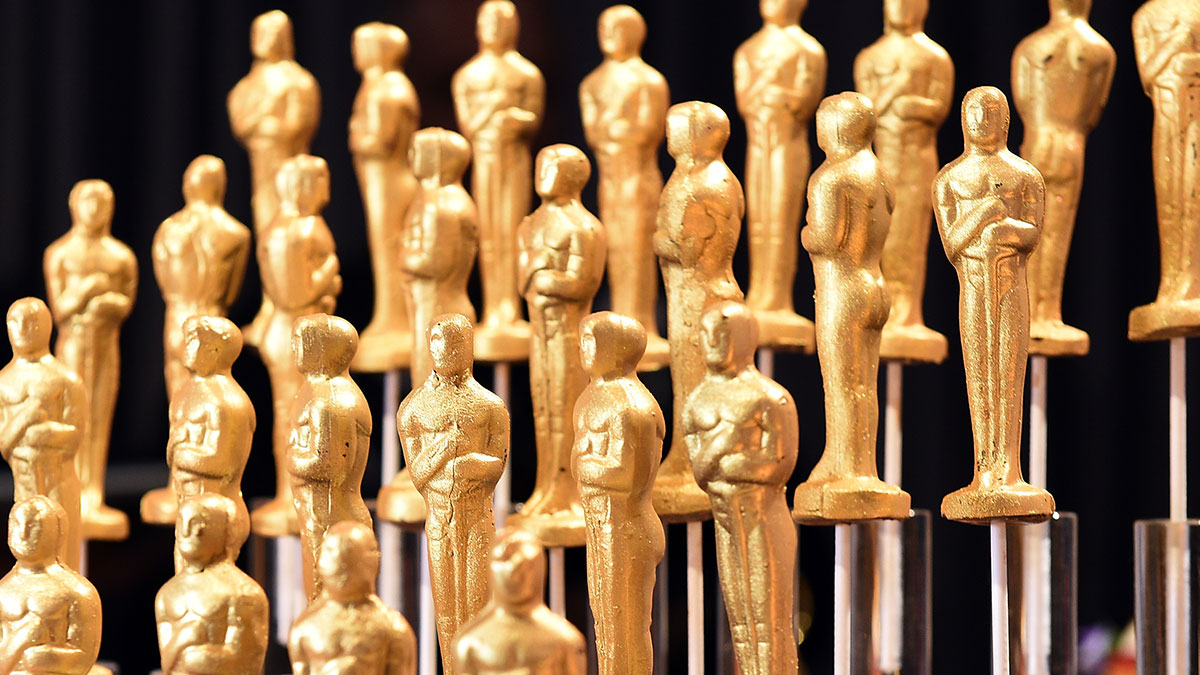 Here, the Virgin TV Edit team weighs in as we back our respective corners in some of the biggest – and most contested – categories. We take this task very seriously, and as such, we would like to thank the Academy, our family and friends, our local cinemas and television sets… what do you mean the music's playing and it's time for us to get off the stage?
Best Director
Laura Rutkowski (staff writer): It's got to be Todd Phillips for Joker. He said that a director is meant to be a "purveyor of tone" and he excels at maintaining an unsettling one throughout the whole film. Anyone who can direct The Hangover trilogy, Old School and Due Date and then take on Joker is certainly no one-trick pony. Phillips also said he didn't make the movie for everyone and that if you don't want to see it, that's your choice. Not the best way to self-promote… but whatever, the film banked over a billion at the box office. Who's laughing now?
Simon Ward (content editor): SIGH. So Little Women is up for Best Picture, Leading Actress, Supporting Actress, Adapted Screenplay, Original Score and Costume Design… but according to this category, it directed itself. So in lieu of Greta Gerwig's rightful place and win, I'm picking Second Best Director, which must be Bong Joon-ho, because Parasite is an outstanding piece of work.

Joe McGuire (editorial assistant): Let's be honest, film is highly subjective, where nobody's opinion is ever really wrong… unless you're chatting absolute GAS about why a director other than Parasite's Bong Joon-ho deserves to bag the Oscar. The guy is an absolute genius. Dark, twisted, incredibly well put together and "more memorable than your grandmother" sums up his body of work – and that's even before Parasite gripped audiences.
Tessa Cowan (account executive): Martin Scorsese, literally because he's Martin Scorsese.
Best Picture
Rutkowski: Umm, JOKER. Obviously. If someone wants to fight me on this, then they can, but just wait until the Oscars rolls around. It's not even just my opinion at this point – I'm stating mere FACT when I say it will nab that shiny gold trophy. Standing ovation? You're damn right! I saw it twice at the cinema (and with ticket prices these days, that's how you know I'm serious about this film) and it gave me goosebumps each time, especially the last scene, realised beautifully with "Call Me Joker" by the film's composer Hildur Guðnadóttir.

Ward: The year is 2040 and I've just woken up from a nap (I'll be old by then), and the TV I forgot to switch off says that up next is Joker and I can't find the remote. Will I finally see it all these years later? No, I decide, and switch it off at the wall. Also, fun fact: if you start watching The Irishman now, it'll be roughly 2040 by the time the end credits roll. (KIDDING, kinda). Little Women must win it because it's by far the best film, which traditionally is proof it probably won't win…
McGuire: I'm a sucker for a film that's ballsy enough to attempt the illusion of being a single, uninterrupted shot. 1917 succeeds in that respect, while somehow managing to out-Dunkirk Dunkirk in being a hair-raisingly tense portrayal of war. The sheer amount of hard graft it took to pull it all off boggles the mind, it's so impressive. That, and anything that gives me the chance to whip off my britches and bask in Roger Deakins' stunning cinematography is a guaranteed winner in my book.
Cowan: Although Simon has a valid point that The Irishman is approx. 20 years long, it's a Scorsese classic with a perfectly paced story – showing the passage of time and its impact on friendship through hope, belief, trust, betrayal and hopeless isolation. It's Scorsese's best since Casino and kept me sufficiently engrossed for all 20 years/three and a half hours.

Best Actor
Rutkowski: I'm not clowning around with my picks… Joaquin Phoenix gets my vote. He never fails to deliver a masterclass in acting. He's just brilliant in everything he does and seems to consume all of his parts whole. He dropped so much weight to play Arthur Fleck, a downtrodden and vulnerable man who's a victim of his circumstances. It's heartbreaking, but not surprising, to watch him transform into Joker as it seems all the odds are against him. The portrayal of mental health here is eye-opening and important. Phillips said the theme of the film is kindness, and at first glance you think, what? how?, but perhaps if we were all just a little bit kinder to one another, it really would make all the difference.

Ward: There's zero chance that Joaquin Phoenix won't get gold. If you're a printing firm, feel confident that you can start printing your "congratulations Joaq" merch without any fear of an upset. The only way anybody else will get their hands on the statue is if Joker is revealed to be another Phoenix documentary, and he's wanted for questioning by the police. Antonio Banderas was good in Pain And Glory though, wasn't he?
McGuire: Adam Driver. If you disagree, then, as Laura's already offered (albeit in a far less geezer-ish fashion), let's have a right ol' tear-up – and you can bring your dinner an' all.
Cowan: Joaquin Phoenix hands down. He grasped the complexity of mental health – and how there is no binary "good" or "bad". There were times when his character was a monster, and times when you felt such sympathy and pain for him.
Best Actress
Rutkowski: When Renée Zellweger comes back, she really comes back. She shines as Judy Garland in Judy, the singing all her own in the film. She learned Garland's vocal phrasing, perfected her mannerisms and held her shoulders in a certain way because Garland had a curvature of the spine. A truly stunning, and touching, depiction and dedication to the late singer's life.

Ward: Saoirse Ronan. The end. I don't have time for your questions, nor should there be any.

McGuire: (Insert "incorrect" gameshow buzzer sound). It has to be Scarlett Johansson (or as I often refer to her in my head, Scar Scar Jo Jo). Her turn as a mother in a failing marriage was raw and at times harrowing, yet utterly engrossing. As one of her first post-MCU performances, it's nice (in a… well, raw, at times harrowing, yet utterly engrossing way) to see her again showcasing the acting chops that shot her into the limelight through movies like Lost In Translation and The Girl With The Pearl Earring.
Cowan: I'm with Simon – Saoirse Ronan.
Best Supporting Actor
Rutkowski: Once Upon A Time… In Hollywood had one of the most insane endings, which was only amplified by Brad Pitt's involvement in it. His stuntman Cliff Booth's bromance with Leonardo DiCaprio's Rick Dalton is unmatched, and Booth's love for his pit bull Brandy (played by very good girl Sayuri) is truly one of the best storyline threads in the film. Plus, he sure knows how to rock that double denim. Yep, he's got it all (except an Oscar, so go on and throw him a bone already).
Ward: Looking at the list, it's quite the stretch to call Tom Hanks a supporting actor in a film where he takes top billing and plays the main character. Anyhoo, I've not really got any skin in this category. Brad Pitt probably should have an Oscar on his shelf by now, but he's been in much better films and delivered infinitely better performances. But I'll agree with Laura. Give it to Brad, because all he's got in life is his health. And his looks. His fame, his money, his houses, his cars, his…
McGuire: Rutkowski knows. How good ol' Bradders remains without an Oscar for his acting (he's an award-winning producer for 12 Years A Slave) is almost as damning an indication of the Oscars' so-called validity as the omission of The LEGO Movie as a nominee for Best Animated Feature in 2014. His performance in Once Upon A Time… In Hollywood is the latest in a long line of stellar shifts from the former underwear model (did someone say britches?) and, thus, should absolutely bag him the acting gong he's long been denied.

Cowan: Joe has taken the words out of my mouth. Brad can be seen as a popcorn Hollywood "pretty boy" actor. Although he is indeed pretty FIT, his acting prowess is often underrated. He's just got it and you can't not be drawn to his presence and charisma on screen.
Best Supporting Actress
Rutkowski: Laura Dern is on top form in Marriage Story as the divorce lawyer to Scarlett Johansson's Nicole. Her hair, her clothes, her presence, her wit, her cutthroat-edness – it's like she's an extended version of her Renata Klein character in Big Little Lies (who is also, of course, iconic). The way she delivers that monologue near the end of the film is up there with her BLL outburst of "I will not not be rich". Yeah, that good.

Ward: Yes, it's another paragraph about Little Women. But Florence Pugh, what a talent. She brings such depth to Amy March, traditionally a deeply unlikeable and two-dimensional brat, that you actually start to like her. She makes sense here – moreso than even in the book. Sure, that's a credit to the script and the wonderful directing (AHEM!), both by Greta Gerwig – but Pugh brings us an Amy for the ages. Honest, raw, passionate, real.
McGuire: Agreed. Pff, Laura Dern? Absolutely not (even though she was really good in Marriage Story… sorry, please don't shout at me). While I'm reticent to say she's "the next Saoirse Ronan", given Ronan somehow also remains without an Oscar, Florence Pugh is, basically, the next Saoirse Ronan. I'm yet to see her put in an average or below average shift. In other words, she's got "mad acting tekkerz".
Cowan: Little Women was one of my favourite childhood books, and I had such a strong image of how the characters should be that I approached this film with apprehension. But Florence Pugh played Amy spot on. Yes, Amy's childish traits can make her irritating, but Pugh captured her youthful charm exactly as I had imagined.
The Oscar nominations – the big six awards shortlist in full

Best Picture
Ford v Ferrari
The Irishman
Jojo Rabbit
Joker
Little Women
Marriage Story
1917
Once Upon a Time… In Hollywood
Parasite
Best Actor
Antonio Banderas – Pain And Glory
Leonardo DiCaprio – Once Upon a Time… In Hollywood
Adam Driver – Marriage Story
Joaquin Phoenix – Joker
Jonathan Pryce – The Two Popes
Best Actress
Cynthia Erivo – Harriet
Scarlett Johansson – Marriage Story
Saoirse Ronan – Little Women
Charlize Theron – Bombshell
Renee Zellweger – Judy
Best Director
Martin Scorsese – The Irishman
Todd Phillips – Joker
Sam Mendes – 1917
Quentin Tarantino – Once Upon a Time… In Hollywood
Bong Joon-ho – Parasite
Best Supporting Actor
Tom Hanks – A Beautiful Day In The Neighborhood
Anthony Hopkins – The Two Popes
Al Pacino – The Irishman
Joe Pesci – The Irishman
Brad Pitt – Once Upon a Time… In Hollywood
Best Supporting Actress
Kathy Bates – Richard Jewell
Laura Dern – Marriage Story
Scarlett Johansson – Jojo Rabbit
Florence Pugh – Little Women
Margot Robbie – Bombshell
Find out what's on Sky Cinema
Get even more lights, cameras and action with our movie homepage, featuring all the daily premieres and more of the thousands of films available on demand on Sky Cinema.
Watch on the go
If you subscribe to Sky Cinema on Virgin TV, you can watch on the go with the Sky Cinema app on your mobile, laptop or tablet anywhere in the UK (or while temporarily in the EU) with a WiFi or broadband connection. Just download from the Apple app store, Google Play or the Amazon appstore and log into the app to start watching.
Upgrade to Sky Cinema now
Don't have Sky Cinema? You can find out about our Sky Cinema package and upgrade here.
TV channels: Channels, content and features available depend on your chosen package. Channel line-ups and content are subject to change at any time and to regional variations.
HD: HD TV set, V HD Box, TiVo box or Virgin TV V6 connected with HDMI cables required for HD channels. Number of inclusive HD channels depends on package.
Sky Cinema on demand: Sky Cinema subscription required.
Sky Cinema HD: Sky Cinema Premiere +1 not available in HD.
Sky Cinema apps: Only available via the Sky Cinema apps to customers who subscribe to these channels. Apps for selected iOS and Android™ mobiles and tablets. UK only (or while temporarily in EU). Maximum 6 registered devices. Maximum of one device can watch TV at any one time. Selected content may not be available to view. Separate terms and conditions apply to the Sky Cinema apps.
Premium channels (add-ons): 30 days' notice required to remove premium channels/packs. Sky Cinema Premiere +1 not available in HD.
Interviews: Any opinions expressed in interviews are those of the interview subject and not those of Virgin Media.