Skip to main content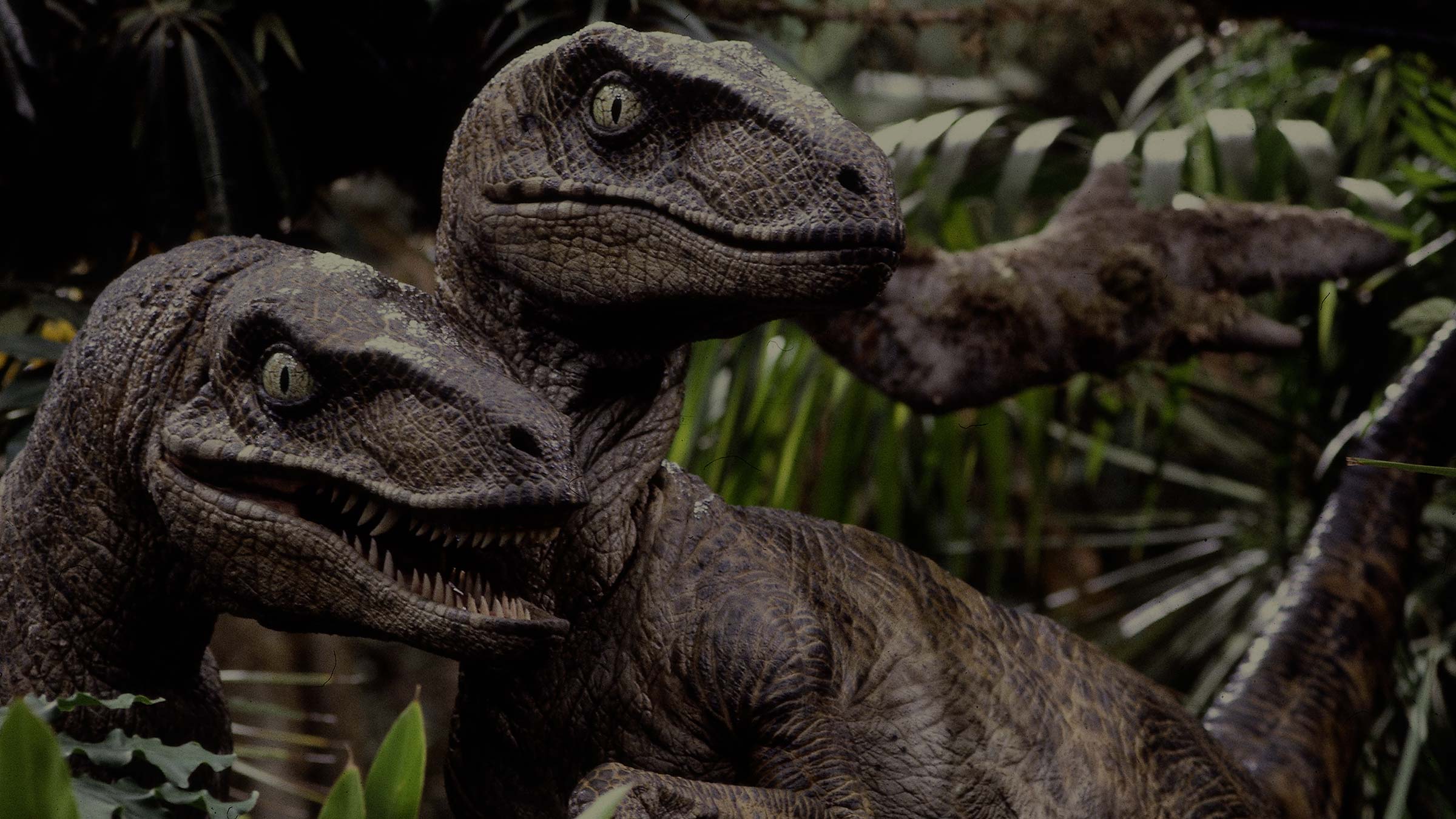 As the original Jurassic Park trilogy comes to Sky Cinema Greats, here are some fascinating facts about the world-changing series
Jurassic Park, The Lost World: Jurassic Park and Jurassic Park III available in Sky Cinema on demand and on Sky Cinema Greats/HD (CH 434/404) from 9 to 10 June. Certs PG
Jurassic Park changed cinema as we know it. Not only was it a colossal box office success, launching a movie series beloved by audiences worldwide, it also ushered in a new age of visual effects. The film was the first to use "physically textured" computer-generated imagery (CGI) to create incredibly realistic creatures.
Twenty-five years and four movies later, those stompy, chompy beasts – from the terrifying Velociraptor, to the majestic Brachiosaur, to the iconic Tyrannosaurus Rex – have gone from strength to strength, growing in popularity as they become more sophisticated, varied and entertaining.
In the movies, it's science that brings these prehistoric creatures back to life, but for many of us, it feels like magic. As the original Jurassic Park trilogy arrives on Sky Cinema Greats and the fifth film Jurassic World: Fallen Kingdom lands in cinemas on 6 June, we've unearthed some of the secrets behind their spectacular tricks.
Hover/click on the image below to explore Jurassic Park...


Upgrade to Sky Cinema now
Don't have Sky Cinema? You can find out about our Sky Cinema package and upgrade here.
Watch on the go
If you subscribe to Sky Cinema on Virgin TV, you can watch on the go with the Sky Cinema app on your mobile, laptop or tablet anywhere in the UK with a WiFi or broadband connection. Just download from the Apple app store, Google Play or the Amazon appstore and log into the app to start watching.
HD: HD TV required to view HD channels. Number of inclusive HD channels depends on package.
Sky Cinema HD: Sky Cinema Premiere +1 not available in HD.
Sky Cinema app: Only available via the Sky Cinema app (selected iOS and Android devices only) or website to customers who subscribe to these channels. UK only (or while temporarily in EU). Maximum 2 devices. Selected content may not be available to view. Separate End User Licence Agreements and terms and conditions apply to the Sky Cinema app and website. Live streaming and On Demand available in UK with broadband, WiFi or 3G/4G only. Minimum 800 kbps recommended per device accessing the service.