Skip to main content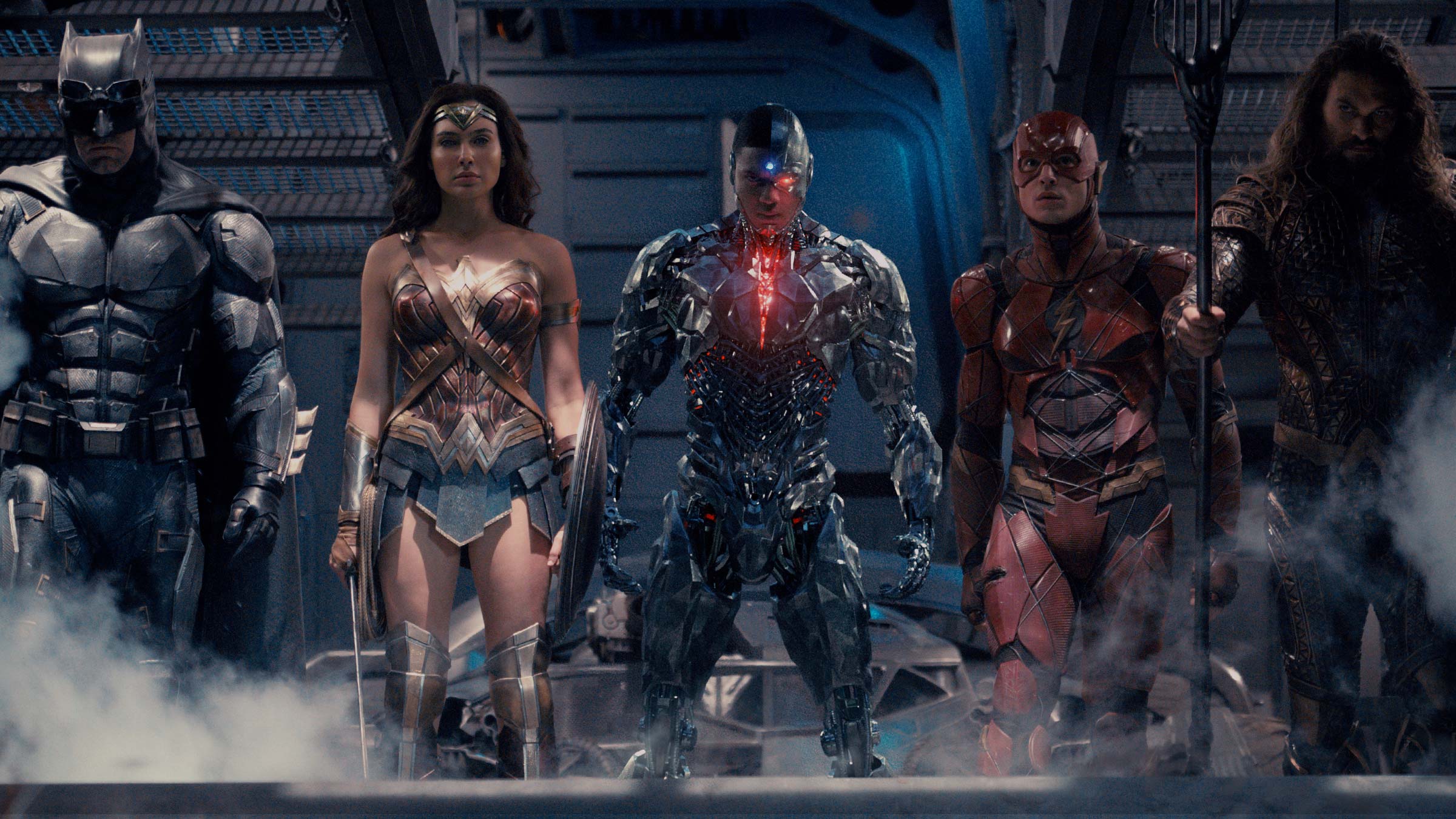 "You can't save the world alone," read the tagline for one of 2017's biggest, loudest, most action-packed movies…
Justice League, available from Friday 3 August in Sky Cinema on demand. Cert 12. Also available in HD
And after the demise of Superman (Henry Cavill) in Batman V Superman: Dawn Of Justice, Batman (Ben Affleck) and Wonder Woman (Gal Gadot) realise this very quickly. That's why they go out in search of new recruits, and come back with superhuman speedster The Flash (Ezra Miller), Atlantean adonis Aquaman (Jason Momoa, Game Of Thrones) and techno-organic genius Cyborg (Ray Fisher).
Together, they make up the Justice League, the DC Comics team of the same name and the super subject of Zack Snyder's blockbuster hit. They each have their different qualities, but the world's going to need every last bit of their combined talents to stop alien villain Steppenwolf and his army of Parademons.
Time for Justice!
If it were left up to you to save the day, which of your skills and qualities would you rely on? Which of the Justice League members would you be able to channel? This quiz will tell you...

Check out more from the DC Universe on our dedicated DC film and TV page!
Upgrade to Sky Cinema now
Don't have Sky Cinema? You can find out about our Sky Cinema package and upgrade here.
Watch on the go
If you subscribe to Sky Cinema on Virgin TV, you can watch on the go with the Sky Cinema app on your mobile, laptop or tablet anywhere in the UK (or while temporarily in the EU) with a WiFi or broadband connection. Just download from the Apple app store, Google Play or the Amazon appstore and log into the app to start watching.
Sky Cinema HD: Sky Cinema Premiere +1 not available in HD.
Sky Cinema app: Only available via the Sky Cinema app (selected iOS and Android devices only) or website to customers who subscribe to these channels. Only available on iOS 8 and above, and Android 4.x. UK only (or while temporarily in the EU). Maximum 2 devices. Selected content may not be available to view. Separate End User Licence Agreements and terms and conditions apply to the Sky Cinema app and website. Live streaming and On Demand available in UK (or while temporarily in the EU) with broadband, WiFi or 3G/4G only. Minimum 800 kbps recommended per device accessing the service.