Skip to main content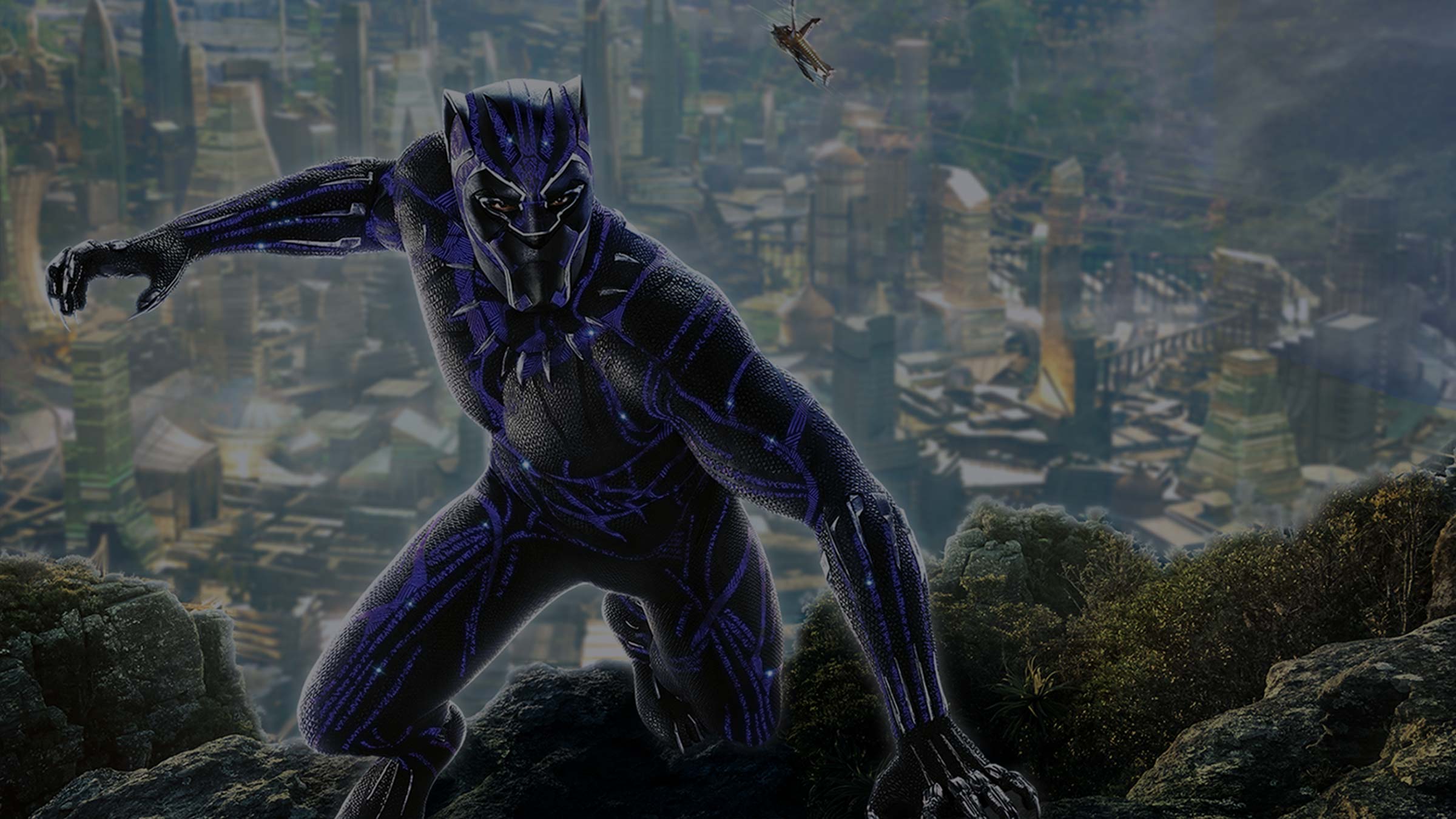 As T'Challa's first solo cinematic adventure lands on the Virgin Media Store, culture writer Dan Jolin explains why it's so much more than just another superhero flick
Buy Black Panther from the Virgin Media Store or rent on Virgin Movies now. Cert 12
It's hard to believe now, but at one time Marvel Studios' Black Panther was considered a serious risk. A big-budget movie with a cast who are almost all of African descent? That's set predominantly in an African nation (albeit a fictional one)? That mixes its visual-effects-driven thrills with commentary on the forced migration of Africans and the awful legacy of imperialism? All focused on a comic-book character with far less mainstream recognition than the likes of Iron Man and Captain America?
Now, though, it's very difficult to imagine such a film being thought of as risky. Because not only was Black Panther a hit – with both critics and audiences – it was a huge hit. Beyond all expectation. Making almost $700 million in the States alone, it is (at the time of writing) the biggest-ever superhero movie at the US box office. And with a worldwide haul of $1.3 billion, it's also the ninth biggest film of all time.
If you're wondering why, paws for thought (see what we did there?) and watch the trailer…


In short, Black Panther has totally upended Hollywood's perceptions of what rules a movie needs to follow to be a rip-roaring success.
Which is, in one sense at least, highly appropriate. In July 1966, when Marvel Comics first created the character of Black Panther – AKA T'Challa, king of secretive-but-rich, high-tech African nation Wakanda – the American civil rights movement was in full force, with the phrase "Black Power" having recently been popularised by activist Stokely Carmichael (the "Honorary Prime Minister" of the Black Panther Party). Black Panther's creators Stan Lee and Jack Kirby, who are both white, may not have consciously created T'Challa as a response to this, but as the first-ever superhero of African descent he carried a power all of his own.
"As a black kid, seeing someone like you helps you feel acknowledged," says Marvel Studios' Nate Moore, executive producer of Black Panther, who voraciously consumed the comic books as a child. "The comics were ahead of their time, in addressing issues like refugees. The challenge [with the movie adaptation] was to make the narrative propulsive and work as a piece of entertainment in its own right, while addressing the social issues – without forcing it."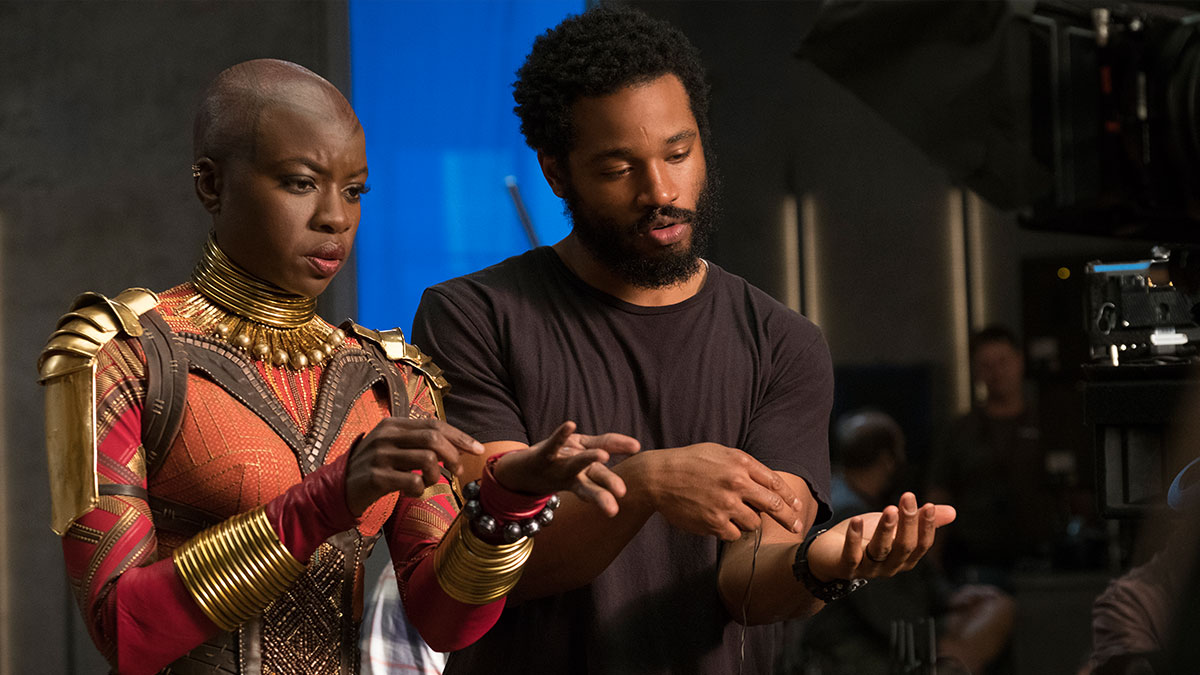 Director Ryan Coogler (pictured with star Danai Gurira) was an obvious choice after his previous movies Fruitvale Station and Creed

It was a challenge that director Ryan Coogler (Creed), along with his creative team, not only met, but surpassed. Feeling at times like a sci-fi Bond movie, Black Panther is a full-on action spectacular, with barely a moment that doesn't feel precision-engineered to get you jumping up and down in your seat.
And then there's the cast – one of the most exciting ensembles moviegoers have seen in recent years: Chadwick Boseman, known for playing James Brown in the biopic Get On Up, stars as T'Challa, and he's joined by Michael B Jordan (Creed), Lupita Nyong'o (an Oscar winner for 12 Years A Slave), Daniel Kaluuya (Get Out), Danai Gurira (The Walking Dead), Letitia Wright (Humans), Sterling K Brown (This Is Us) and Angela Bassett (American Horror Story). They're supported by a couple of British actors familiar from earlier Marvel films, Martin Freeman (Sherlock) and Andy Serkis (The Lord Of The Rings).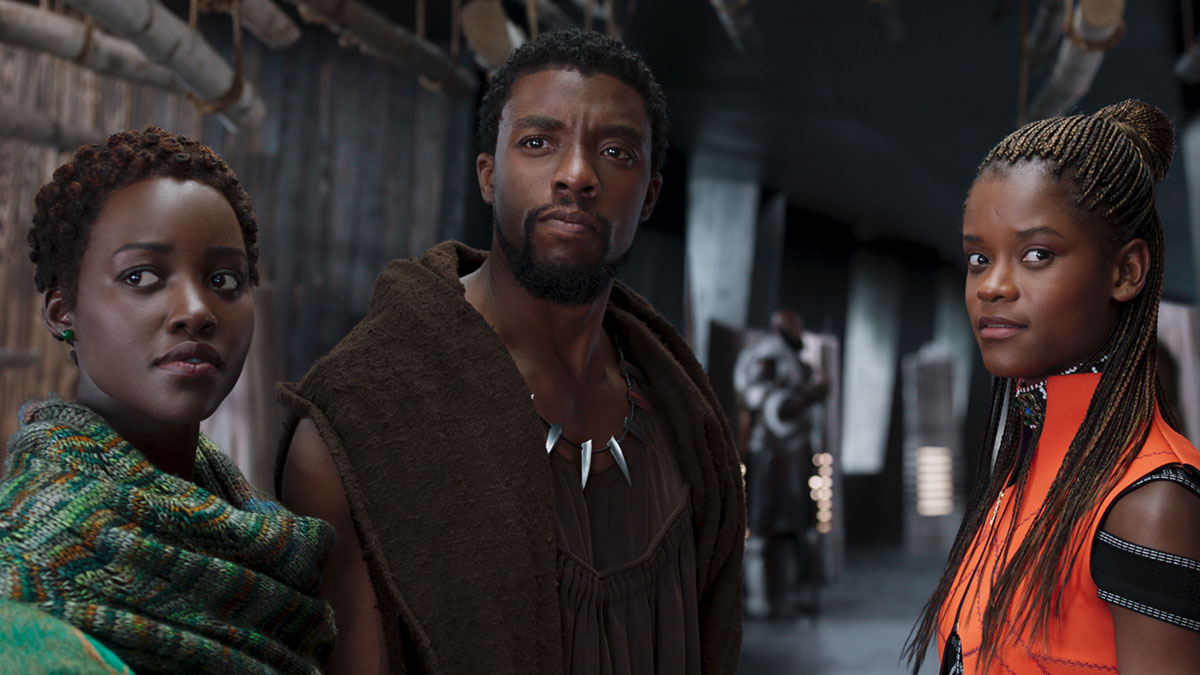 T'Challa (Chadwick Boseman, centre) faces difficult choices about the future of Wakanda – and African people around the world – when he becomes king

On top of that, via the setting of Wakanda, Black Panther also depicts Africa in ways we've never seen before in mainstream movies: not the Dark Continent of outdated cliché, but a vibrant, colourful and progressive place with its own proud traditions. Wakanda isn't a "third world country", it's a self-made world power with, by the film's end, a positive role to play for the betterment of the planet, specifically for those of African descent still living in poverty – in the United States as much as anywhere else.
What a message to send. And what better way to send it than through universally appealing, diverse and inclusive mega-entertainment. Wakanda forever, indeed.

Check out more from the Marvel Universe on our dedicated Marvel film and TV page!
Not heard about the Virgin Media Store?
It's the place where you can buy hundreds of ace films and TV Box Sets. Want to know more about how to order these top movies and series? Then read our full story here.
How to use it
First, set up your account quickly and easily at virginmediastore.com. Once that's done, if you have a Virgin TV box, you can buy and watch hundreds of films and TV Box Sets via the Virgin Media Store app on your box. Alternatively, if you're not a Virgin TV customer, you can buy and watch via the Virgin Media Store website and do everything through that. Simple!
Virgin Media Store: Separate terms and conditions apply to the Virgin Media Store service. DVD included for movie purchases only. Purchases must be made on the website or set top box. Compatible device & browser required. Max 5 registered devices. Max 2 devices can stream content simultaneously. Stream and download in UK only (or while temporarily in the EU).
Image credits: Black Panther © 2018 Marvel Studios