Skip to main content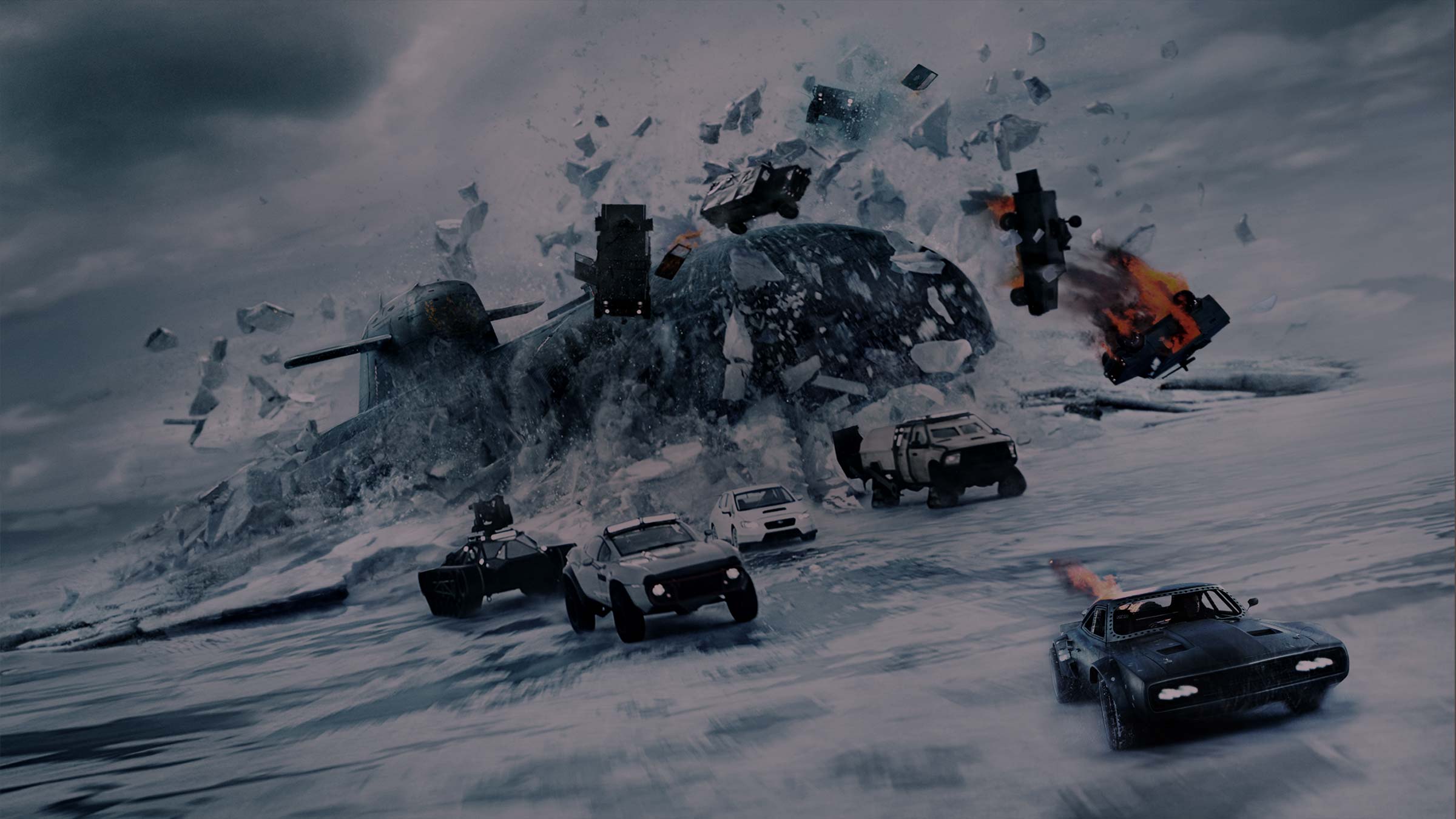 Vin Diesel, Dwayne Johnson and co are all back living life in the fast lane with the eighth film in the record-breaking franchise
Fast & Furious 8, available from Friday 16 February in Sky Cinema on demand. Cert 12. Also available in HD
So what's the deal this time around? Our main man Dominic Toretto (Vin Diesel, xXx) shocks us all by turning his back on the "family" (read in those gravelly tones, of course). Say it ain't so!

Well, it's not as simple as that. Dom's no turncoat – he's been entrapped by a cyberterrorist organisation, headed up by the mysterious, dreadlocked Cipher (Mad Max: Fury Road's Charlize Theron). With no choice but to hunt Dom down, the team embarks on a globetrotting, high-stakes, mayhem-infused adventure...

If you've seen the previous seven films in the franchise, you'll know not to expect anything less. Certain movies really know how to rev audiences' engines and, way back in 2001, The Fast And The Furious did that in a big way. Such a big way, in fact, that it's spawned a further seven films (with two more on the way), two short films, a theme park ride and an arena show that cost £25 million.
If you haven't seen any of the above, it sounds like an awful lot to get through. But don't let yourself be blinded by the numbers. Sure, the most die-hard Fast & Furious fan might insist you watch the first seven films and under no circumstances should you dare glimpse the eighth without having carefully studied the entire narrative arc. We say life's too short. There's a beauty to be found in watching a sequel without having seen its predecessors, and Fast & Furious 8 is a stellar example.
It's a thrilling roller coaster of emotions with big names, edge-of-your-seat action, shocking twists and revelations plus a delicate blend of fast cars, pithy one-liners and superb action sequences. But let's call a spade a spade. It's not exactly War And Peace. The Fast & Furious film franchise – Universal's biggest ever – follows the need for speed from a crew of loveable rogues, led by Diesel's Dom. Over the course of the franchise, they collectively make the leap from illegal street-racing in downtown LA to smashing through Abu Dhabi skyscrapers and taking down international terrorist networks.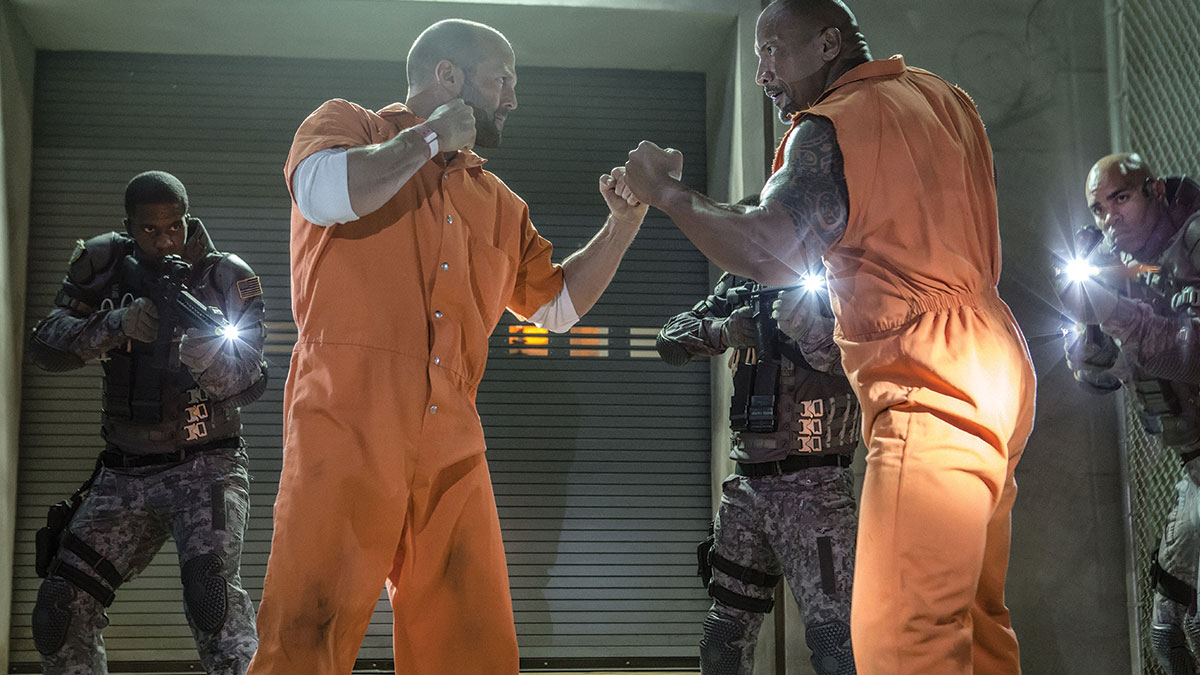 Those familiar with the F&F formula will recognise regulars like Transformers' Tyrese Gibson, rapper Ludacris, Lost's Michelle Rodriguez and Secrets And Lies' Jordana Brewster. Along the way, the franchise has attracted more massive names like the literally massive Dwayne "The Rock" Johnson and Jason Statham (Snatch). But the name we simply can't forget is Paul Walker, who played undercover cop-turned-racer Brian O'Conner from the very first film up until Fast & Furious 7. Tragically, the actor lost his life in a car accident in 2013, before filming on 7 had completed, and his brothers stepped in to complete the film with a little help from some CGI wizardry. He may not be in Fast & Furious 8 but the cast and crew have ensured his name lives on throughout the franchise (via means we won't spoil here!).
Following the huge success of 7 – on its release the fastest film ever to gross $1 billion at the global box office – the eighth movie kicks off with 2017's best opening sequence – a high-octane car chase through the colourful streets of Havana. In fact, there are too many must-see moments to count, not least Statham's amazing fight sequence onboard an aeroplane, which he pulls off while carrying a baby. No more context is required.
The franchise's searing cultural impact brings in even more huge stars to make their debuts in the eighth film – like Charlize Theron and Dame Helen Mirren. Yes, the Oscar and BAFTA winner plays Jason Statham's mum! We doubt the producers could have wrangled that back in 2001.
Sure, there are a few plot points that won't entirely resonate with a newcomer. But the great thing is that, with such a big ensemble cast and so many bald men (Gregg Wallace and the Mitchell brothers should expect that call soon), it's hard for even the most dedicated of followers to keep up with how everyone is connected. The key thing to remember if you feel out of your depth is that, in the words of Vin Diesel, "family is what's most important".
And it's not just for Fast & Furious 8 that we recommend embracing the sequel-first mentality. Life is short. So if you don't have time to waste with things like character development, we recommend just cutting to the chase with the likes of Guardians Of The Galaxy Vol. 2 and Blade Runner 2049. Pretend you're a detective and piece together the backstory, invent your own – or just sit back and enjoy the magical colours and hypnotic music for a couple of hours of pure cinematic bliss.
Fast & Furious 8, available from Friday 16 February in Sky Cinema on demand. Cert 12. Also available in HD
Watch on the go
If you subscribe to Sky Cinema on Virgin TV, you can watch on the go with the Sky Cinema app on your mobile, laptop or tablet anywhere in the UK with a WiFi or broadband connection. Just download from the Apple app store, Google Play or the Amazon appstore and log into the app to start watching.
Upgrade to Sky Cinema now
Don't have Sky Cinema? You can find out about our Sky Cinema package and upgrade here.
Sky On Demand included with TV M+/Mix TV and above. Content available to view depends on TV package.
Sky Cinema HD: Sky Cinema Premiere +1 not available in HD.
Sky Cinema app: Only available via the Sky Cinema app (selected iOS and Android devices only) or website to customers who subscribe to these channels. UK only. Maximum 2 devices. Selected content may not be available to view. Separate End User Licence Agreements and terms and conditions apply to the Sky Cinema app and website. Live streaming and On Demand available in UK with broadband, WiFi or 3G/4G only. Minimum 800 kbps recommended per device accessing the service.
Image credits: Fast & Furious 8 © 2017 Universal City Studios Productions LLLP. All rights reserved.