Skip to main content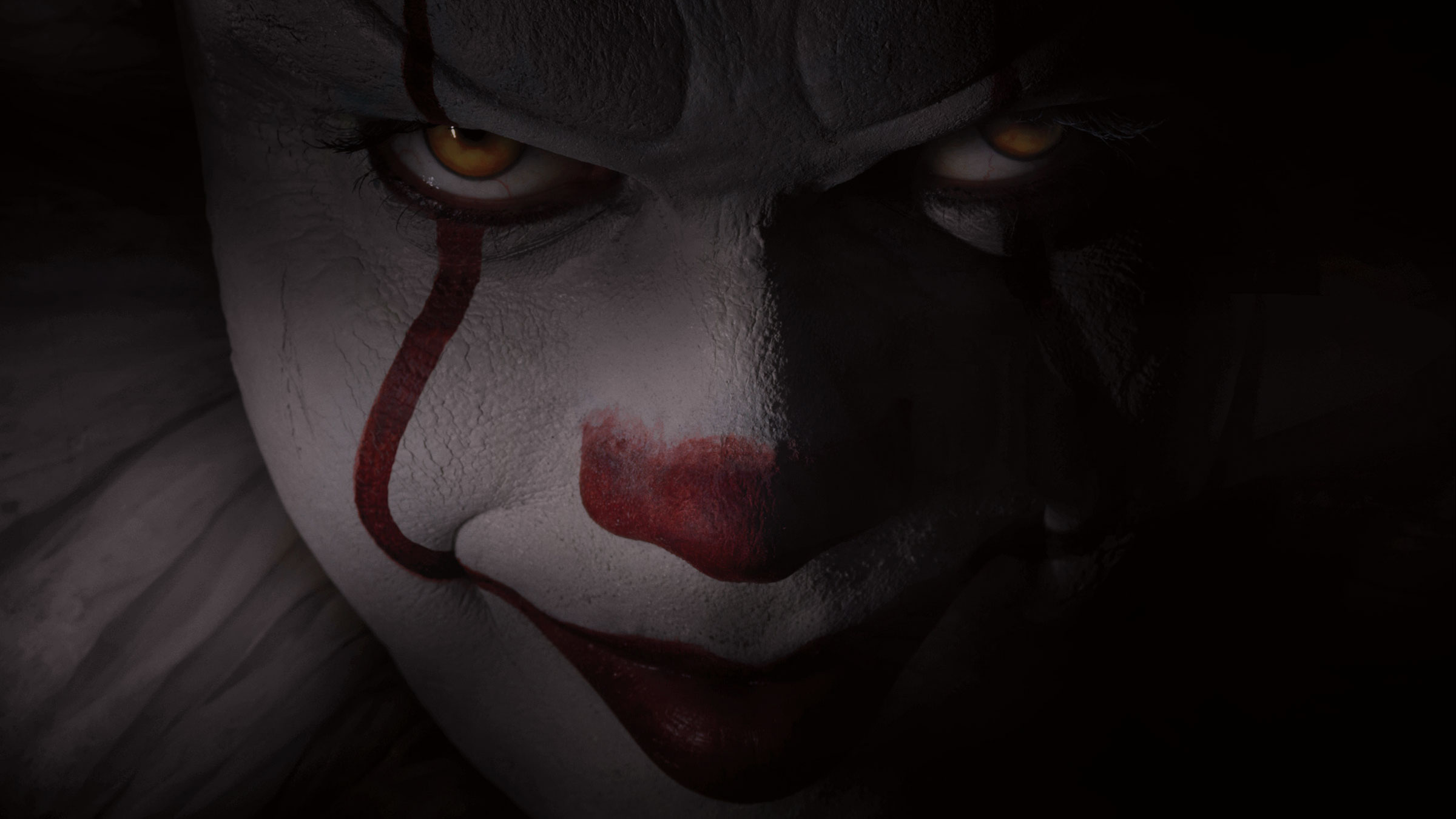 Don't be afraid of missing out on the highest-grossing horror film in history – It's on Sky Cinema!
It, available from Friday 8 June in Sky Cinema on demand. Cert 15. Also available in HD
Do be afraid, however, if you're an unfortunate sufferer of coulrophobia – defined as the "extreme or irrational fear of clowns." Even if you're unfazed by a bit of clowning around, you'll soon discover from watching It that there ain't nothing irrational about that fear. But, hey, we all enjoy a good scare from the comfort of our own sofa, don't we?
Adapted from the 1986 doorstopper of a novel by horror maestro Stephen King, It is set in the fictional town of Derry, Maine. After a boy disappears, seven children are terrorised by a mysterious force that makes them confront their own personal demons. It's a wild, scare-laden ride that will move and terrify you in equal measure.
Here are the five reasons why It shocked us all and smashed box-office records around the world.
1. The kids are the heart of the film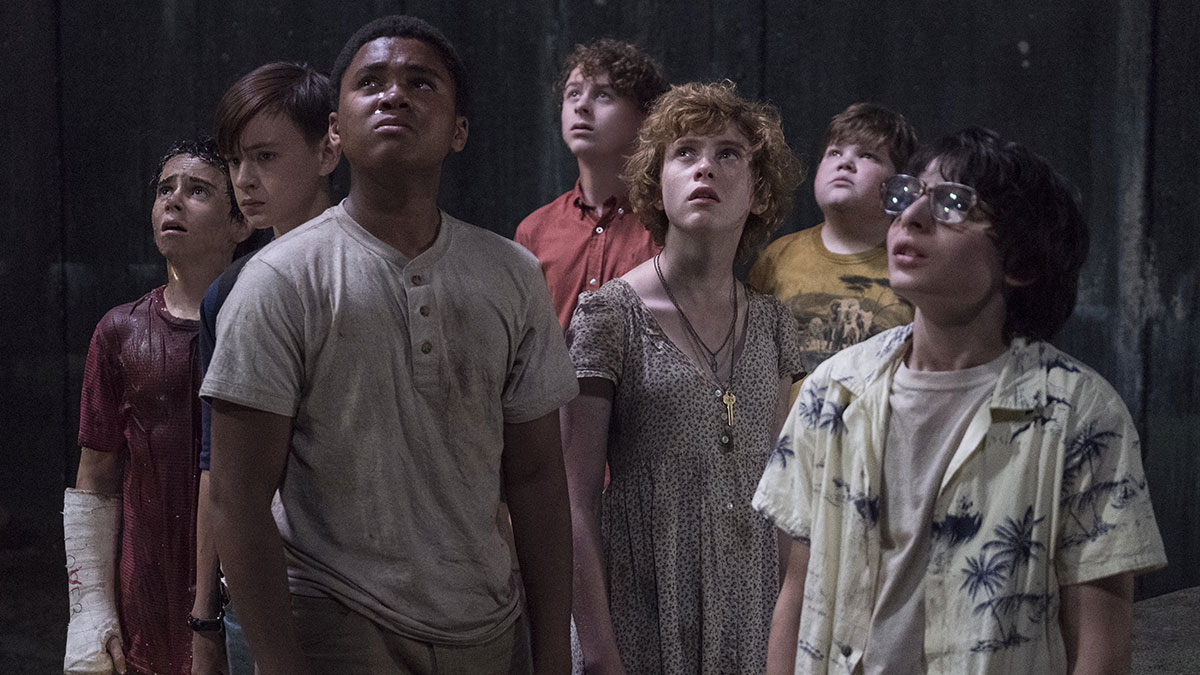 The seven pre-teen protagonists ground the madness that swirls around them. They're led by the bereaved, sensitive Bill (Jaeden Lieberher), and there's also smart new kid Ben (Jeremy Ray Taylor), wisecracking Richie (Finn Wolfhard), hypochondriac Eddie (Jack Dylan Grazer), home-schooled Mike (Chosen Jacobs) and OCD sufferer Stan (Wyatt Oleff).
The boys are joined by Beverly (Sophia Lillis), a loner who will prove to possess fearsome strength and loyalty. It's a classic story of social outcasts coming together to defeat school bullies, bond while swimming in lakes and, er, take on killer clowns. They're a likeable bunch played by a cast of very talented young actors, with especially memorable performances from Lierberher (who's been in St Vincent with Bill Murray and Midnight Special with Michael Shannon), Oleff (who was the young Chris Pratt in the Guardians Of The Galaxy movies) and Wolfhard, who plays Mike in Netflix hit Stranger Things.
2. It's an instant nostalgia hit
King's original story is set in the 1950s, but the film takes place in 1989. Derry's cinema is showing Batman and Lethal Weapon 2, while the kids have Gremlins and Beetlejuice posters on their bedroom walls. It will delight both children of the 80s and those who've come to fetishise the Stranger Things decade, since it evokes a strong sense of time and place that adds to the emotional impact of this coming-of-age tale.
3. Stellan's lad is frightfully good as Pennywise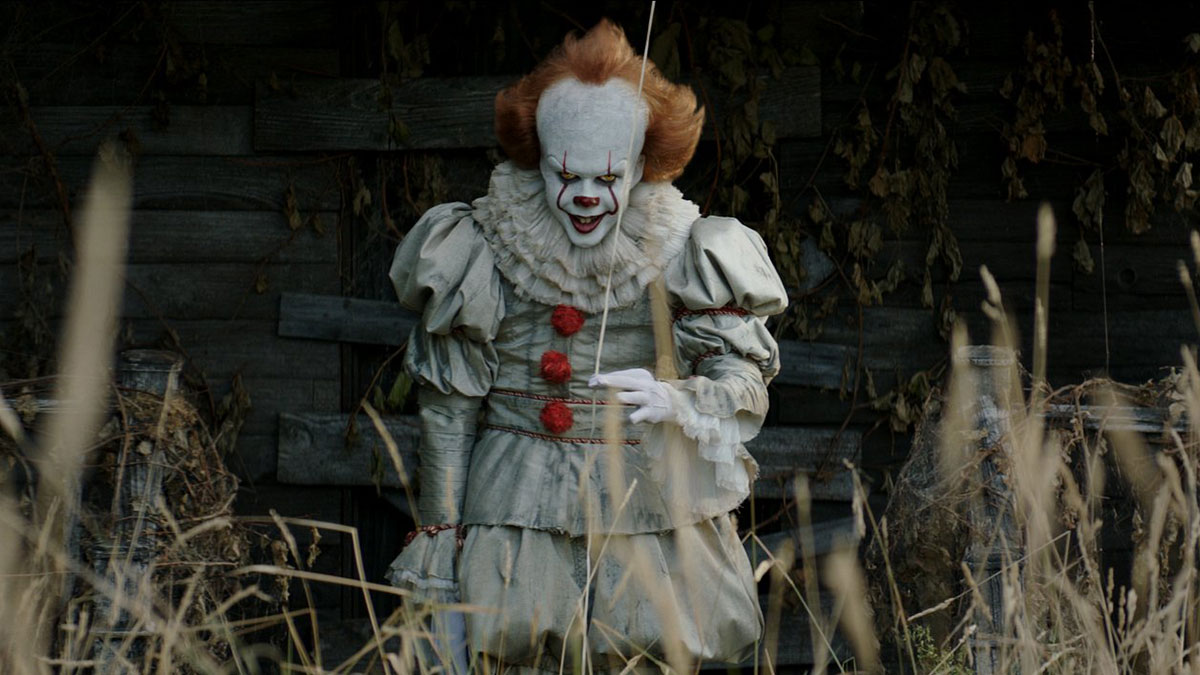 Tim Curry's role as the murderous shape-shifting clown in the 1990 miniseries version is just as memorable as his turn as transvestite Dr Frank-N-Furter in The Rocky Horror Picture Show. When this new adaptation was announced, we all thought his mesmerising performance would be an impossible act to follow – but actor Bill Skarsgård (Atomic Blonde) pulls it off, proving himself a scene-stealer just as at home in huge movies as his dad Stellan, who has appeared in the Avengers and Pirates Of The Caribbean series.
His Pennywise the Dancing Clown is less showy than Curry's, an almost childlike creature, albeit with a murderous malevolent streak. He's also used sparingly but effectively, popping up when you least expect him, in the finest horror-movie tradition.
4. It's like a greatest hits of horror
Haunted houses. Ceramic dolls. Chase scenes. Blood baths. Creepy nursery rhymes. It throws everything into the mix and then some, in a thrilling compendium of horror's greatest hits reminiscent of smart genre-bender The Cabin In The Woods. Director Andy Muschietti has been championed by Oscar-winning director Guillermo Del Toro (Pan's Labyrinth, The Shape Of Water) and if you've seen Muschietti's 2013 hit Mama, you'll know he knows a thing or two about shouting "Boo!"
5. But some of its terrors are very real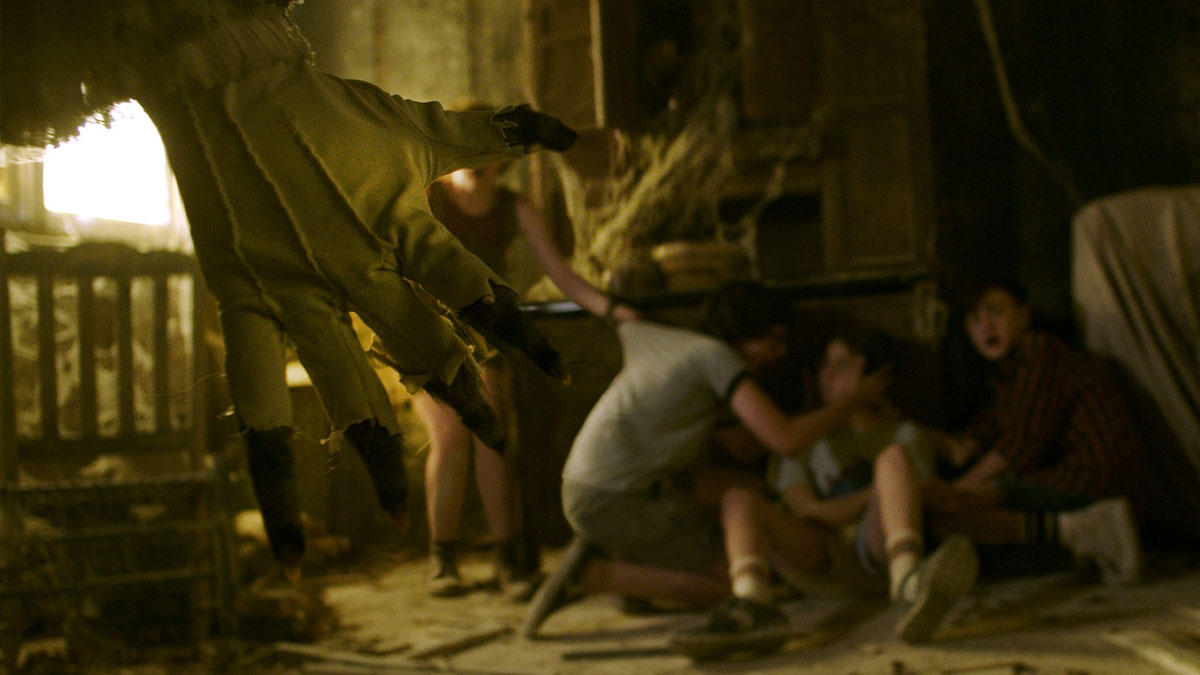 Even without Pennywise, the world is a scary place at times, and childhood can be terrifying. The movie's recognition of this is what gives It some emotional oomph, as our young characters have their own real-life monsters to contend with. Racism, sexual abuse, the pain of loss, and suffocating parents are more than enough without adding a killer clown and missing children into the mix.
But as our heroes come to terms with living under curfew in a cursed town, they soon learn that friendship and solidarity are the keys to survival.
Do you like all things Stephen King? Then test your knowledge of the horror master's movie adaptations!
Watch on the go
If you subscribe to Sky Cinema on Virgin TV, you can watch on the go with the Sky Cinema app on your mobile, laptop or tablet anywhere in the UK with a WiFi or broadband connection. Just download from the Apple app store, Google Play or the Amazon appstore and log into the app to start watching.
Upgrade to Sky Cinema now
Don't have Sky Cinema? You can find out about our Sky Cinema package and upgrade here.
HD: HD TV required to view HD channels. Number of inclusive HD channels depends on package.
Sky Cinema HD: Sky Cinema Premiere +1 not available in HD.
Sky Cinema app: Only available via the Sky Cinema app (selected iOS and Android devices only) or website to customers who subscribe to these channels. UK only. Maximum 2 devices. Selected content may not be available to view. Separate End User Licence Agreements and terms and conditions apply to the Sky Cinema app and website. Live streaming and On Demand available in UK (or while temporarily in the EU) with broadband, WiFi or 3G/4G only. Minimum 800 kbps recommended per device accessing the service.