Skip to main content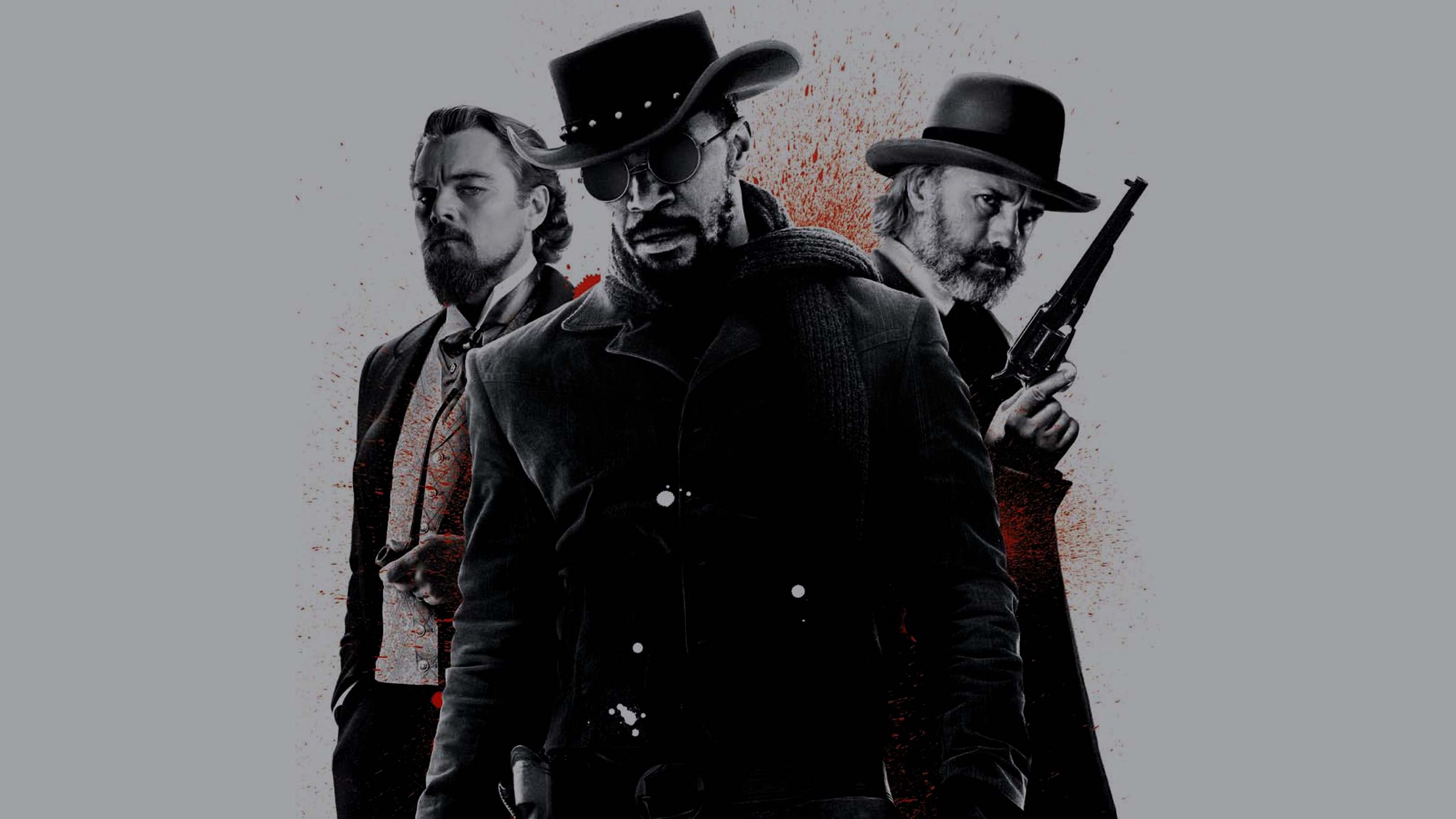 Believe it or not, Hollywood can do without superhero movies, giant sharks, sword-and-sandals epics and The Rock – the western will outlast them all…
Sky Cinema Westerns, available in Sky Cinema on demand and on Sky Cinema Select HD (CH 402) from 24 August to 8 September
The western is a genre that has gone hand in hand with American filmmaking throughout its history, one that is practically synonymous with Hollywood. And a look at the collection of legendary westerns new and old on Sky Cinema proves that while the genre may be less prominent now than in its heyday, the levels of quality are even higher.
So what makes the western such a perennial favourite? Maybe the most important thing is how flexible it is. All you need are some horses, some guns and a wide-open environment – underdeveloped and under-policed.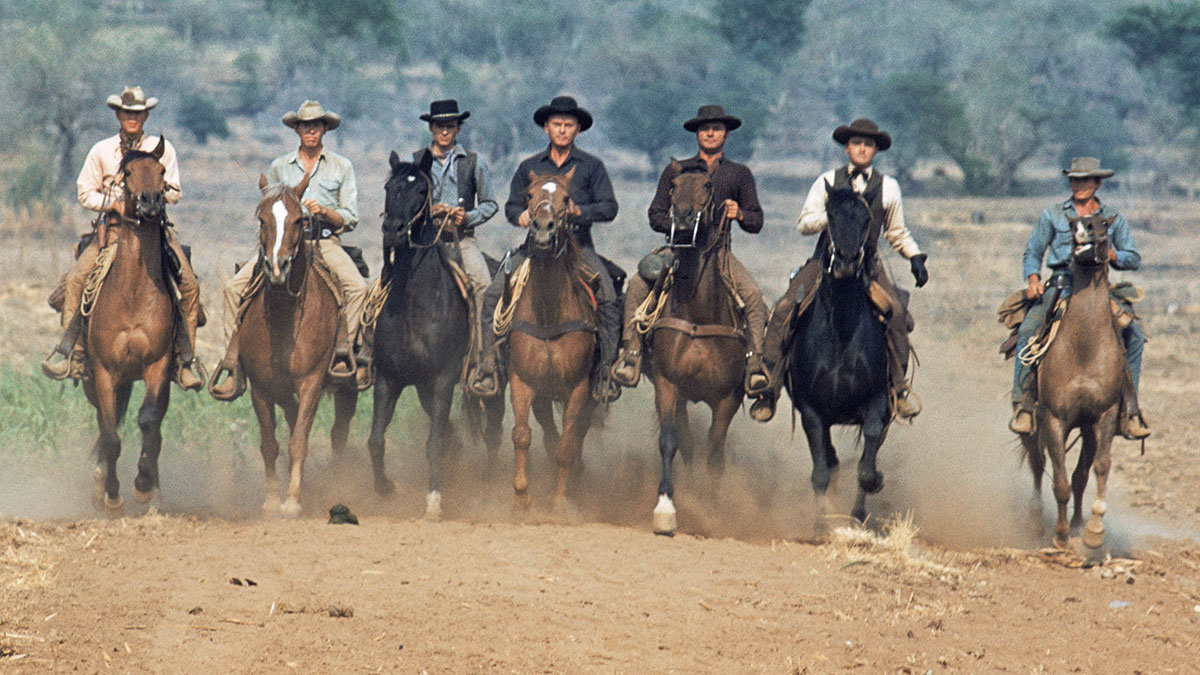 Traditionally, the films had pretty obvious good guys and bad guys – look at The Magnificent Seven (pictured above) or Howard Hawks' classic El Dorado – but as time went on, the lines became blurrier. The bandits are the heroes in Butch Cassidy And The Sundance Kid, and the anti-heroes of The Wild Bunch.

The western is famous for its white, male, macho heroes – Gary Cooper, John Wayne, Clint Eastwood – but like other genres it's become more diverse in recent times, which is a truer reflection of reality. The Old West was full of intrepid people of colour (one of the era's most successful bounty hunters, Bass Reeves, was black), and women as well as men. Similarly, we've had great westerns with black leads (Django Unchained) and even a teenage girl as ornery as any gunslinger (True Grit, with Hailee Steinfeld – pictured above).
Of course, there's one basic reason for the genre's survival. The western is the original and most powerful American mythology; it's their King Arthur and Greek gods and Norse legend all rolled in together. The idea that a scattered handful of humans managed to tame the wild, open country of the West and build prosperous lives there is the original American dream, and it makes the western a subject of perennial fascination.
But stories of man versus nature, black hats versus white hats (or Stetsons, to be precise) and chaos versus civilisation are still inspiring far beyond the borders of the USA. And after all, who doesn't want to be a cowboy or girl?
With 22 films available to watch on Sky Cinema Westerns, you might be wondering where to start when it comes to this gunslinging cinematic genre. Here, we pick out a magnificent seven films to get you started…
Butch Cassidy And The Sundance Kid
Butch Cassidy And The Sundance Kid, available in Sky Cinema on demand. Cert PG
Screen legends Paul Newman and Robert Redford star as two outlaws on the run in this iconic 1969 classic. With a group of US lawmen on their tails after a series of train robberies, Butch (Newman) and Sundance (Redford) head to Bolivia in search of further riches in this Oscar winner that's part western, part buddy movie and part crime drama.
Django Unchained
Django Unchained, available in Sky Cinema on demand. Cert 18
Quentin Tarantino's award-winning foray into the western genre is simultaneously bold, brash, bloody and brilliant. Jamie Foxx leads the way as Django Freeman, a freed slave who seeks to rescue his wife from Leonardo DiCaprio's ruthless plantation owner. Christopher Waltz, Kerry Washington and Samuel L Jackson also star.
Tombstone
Tombstone, available in Sky Cinema on demand. Cert 15
The story of Wild West legends Wyatt Earp and Doc Holliday is brought to life in this acclaimed, star-studded 1993 blockbuster. Kurt Russell, Val Kilmer, Sam Elliott and Bill Paxton are among the big names slinging their pistols and generally looking quite serious, while Hollywood tough guy Robert Mitchum narrates.
The Magnificent Seven
The Magnificent Seven, available in Sky Cinema on demand. Cert 12
A remake of Akira Kurosawa's Seven Samurai, John Sturges' action-packed classic about a group of gunfighters called upon to save a Mexican village is one of the genre's definitive entries. A cracking cast (Steve McQueen, Charles Bronson, Yul Brynner and more), a rousing soundtrack and a killer script make for one heck of a ride.
High Noon
High Noon, available in Sky Cinema on demand. Cert U
Town marshal Will Kane (Gary Cooper) has it all to do when a vengeful murderer heads to town after being released from prison. The problem for Kane? None of the townsfolk want to help. Precision-crafted by director Fred Zinnemann, High Noon is a tense, thought-provoking thriller that'll have you on the edge of your sofa.
Once Upon A Time In The West
Once Upon A Time In The West, available in Sky Cinema on demand. Cert 12
Sergio Leone's epic spaghetti western sees a harmonica-playing stranger (Charles Bronson) and a desperado (Jason Robards) team up to defend a widow from a deadly assassin (Henry Fonda). Sweeping drama, moments of light relief, Ennio Morricone's stirring score… Once Upon A Time In The West is rightly considered one of the finest westerns of all time.
Rio Grande
Rio Grande, available in Sky Cinema on demand. Cert U
John Wayne's long-standing partnership with director John Ford was a fruitful one, spawning numerous films that wowed audiences and critics alike. Here, Wayne stars as a cavalryman trying to get a grip on his personal life while fighting Native Americans under vast Texan skies.
Find out what's on Sky Cinema
Get even more lights, cameras and action with our movie homepage, featuring all the daily premieres and more of the thousands of films available on demand on Sky Cinema.
Upgrade to Sky Cinema now
Don't have Sky Cinema? You can find out about our Sky Cinema package and upgrade here.

Watch on the go
If you subscribe to Sky Cinema on Virgin TV, you can watch on the go with the Sky Cinema app on your mobile, laptop or tablet anywhere in the UK (or while temporarily in the EU) with a WiFi or broadband connection. Just download from the Apple app store, Google Play or the Amazon appstore and log into the app to start watching.
HD: HD TV required to view HD channels. Number of inclusive HD channels depends on package.
Sky Cinema HD: Sky Cinema Premiere +1 not available in HD.
Sky Cinema apps: Only available via the Sky Cinema apps to customers who subscribe to these channels. Apps for selected iOS and Android™ mobiles and tablets. UK only (or while temporarily in EU). Maximum 6 registered devices. Maximum of one device can watch TV at any one time. Selected content may not be available to view. Separate terms and conditions apply to the Sky Cinema apps.