Skip to main content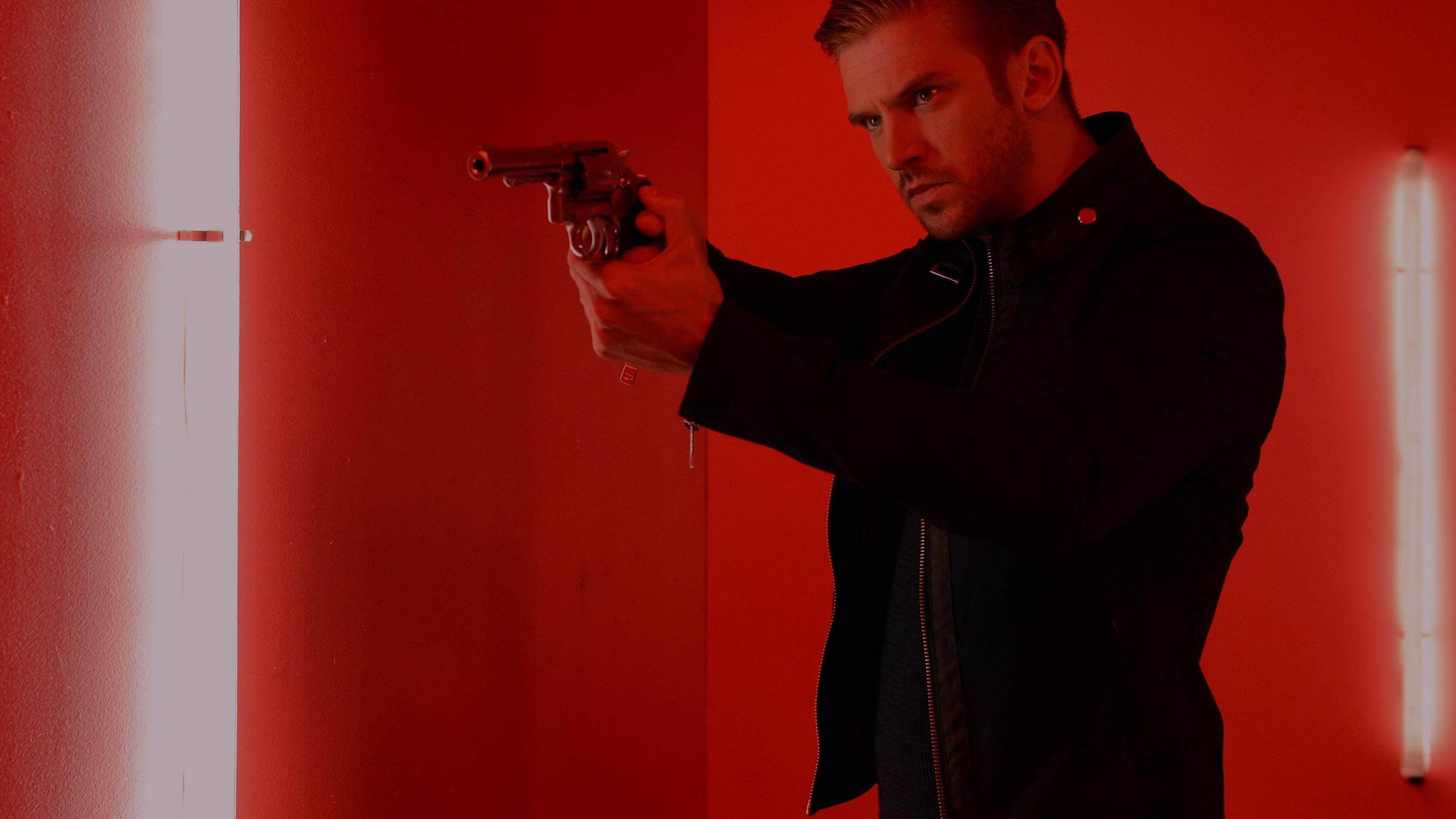 When Dan Stevens knocks on your door, should you let him in? Find out by tuning into heart-pounding action thriller The Guest
The Guest, Saturday 30 December, 11.10pm, Film4/HD (CH 428/429)
If you're in the mood for some seriously gut-wrenching twists, face-offs at the point of a barrel, and a whole lotta Dan Stevens, we've got the movie just for you. It's time to get acquainted with The Guest.

A soldier (Downton Abbey's Stevens) arrives at the doorstep of a bereaved family, offering his help. He was a friend of their eldest son, who recently passed away while in service. But as the stranger settles in with the family, not all as it seems. Is he who he says he is?
Aside from a heart-stopping plot that will have you perched precariously on the edge of your sofa, you're in for a wicked 80s vibe. Expect neon signs, goofy moments plus bags of tension. And its synthpop soundtrack is a thing of beauty.
It's no wonder: you're in good hands. Director Adam Wingard has also made some seriously cool stuff, like the recent Blair Witch and Netflix movie Death Note. And if you need any more convincing as to why you should tune in, the film was released to rave reviews, and it holds a solid 89% on Rotten Tomatoes.
Did we mention that Dan Stevens plays the lead? As the magnetic, mysterious soldier, his performance is something to behold. After his posh Downton days, you might also want to check out his flawless American accent. Oh, and despite the utter creepiness of his character, he still can't help but be dreamy.
But enough about him. The Guest ticks all the right boxes and more when it comes to providing thrills, spills and nail-biting drama. It's time to let it into your life…
Watch The Guest, Saturday 30 December, 11.10pm, Film4/HD (CH 428/429)
HD: HD TV required to view HD channels. Number of inclusive HD channels depends on package.