Skip to main content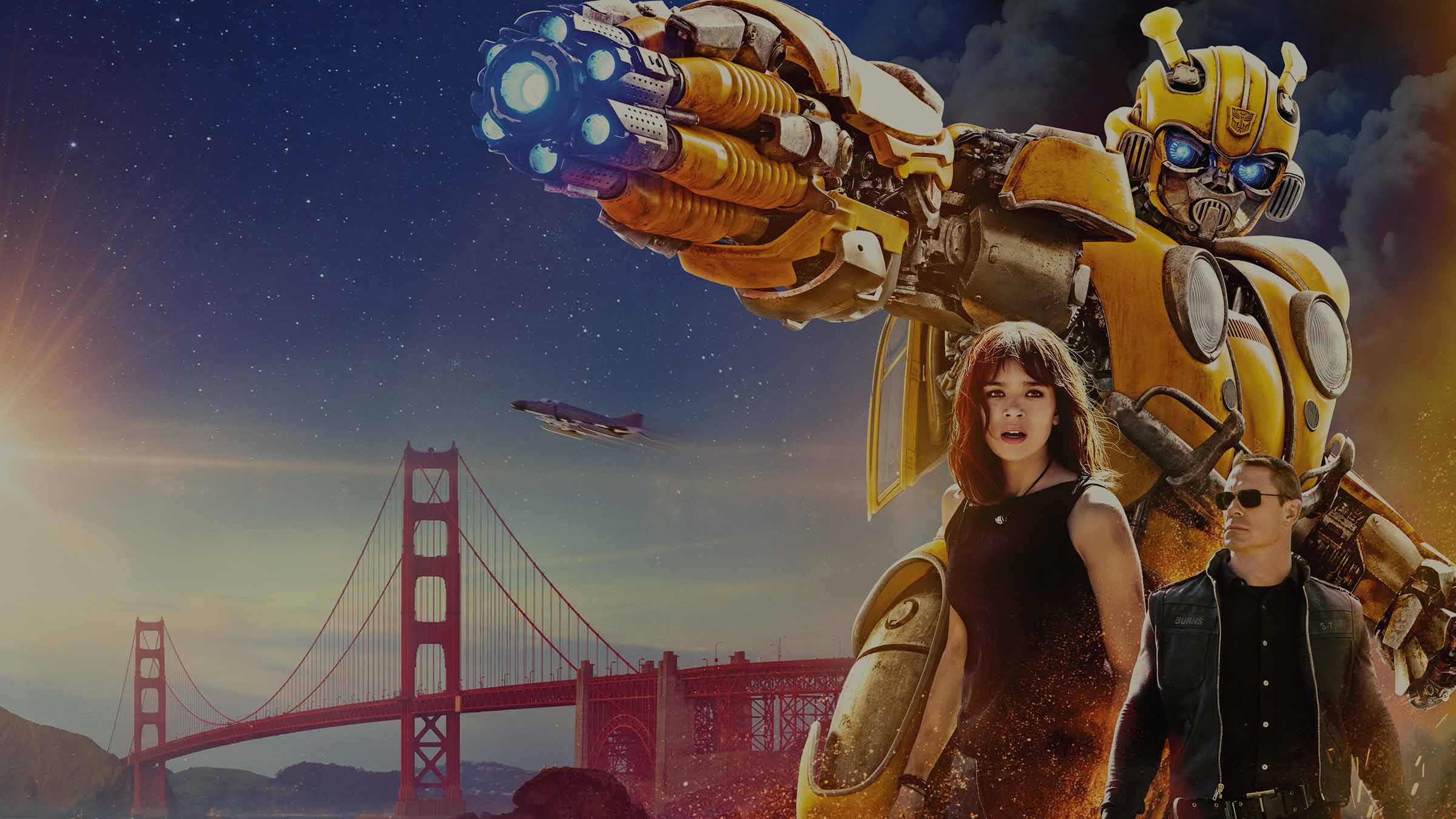 There's nothing mellow about this yellow fellow. Get ready for the ride of a lifetime with everybody's favourite Transformer

The year is 1987 and our hero is in hiding in a junkyard in California. However, he's soon discovered by teenage auto enthusiast Charlie (Hailee Steinfeld), who sets about restoring what she believes to be just another old banger. When she realises the car's true nature, she's thrilled – that is, until the pair are marked for capture by a shady government agency.
Cue more Autobot action than you can shake a monkey wrench at, and some truly touching moments between the titular bot and his mechanic turned friend. Plus, thanks to the 80s setting, the film is accompanied by a cracking soundtrack featuring hits from some of the biggest artists of the era, including Tears For Fears and Simple Minds.
In celebration of Bumblebee becoming available to buy on the Virgin Media Store, we've rounded up some of his best bits below.
Warning. Serious spoilers follow!
Bumblebee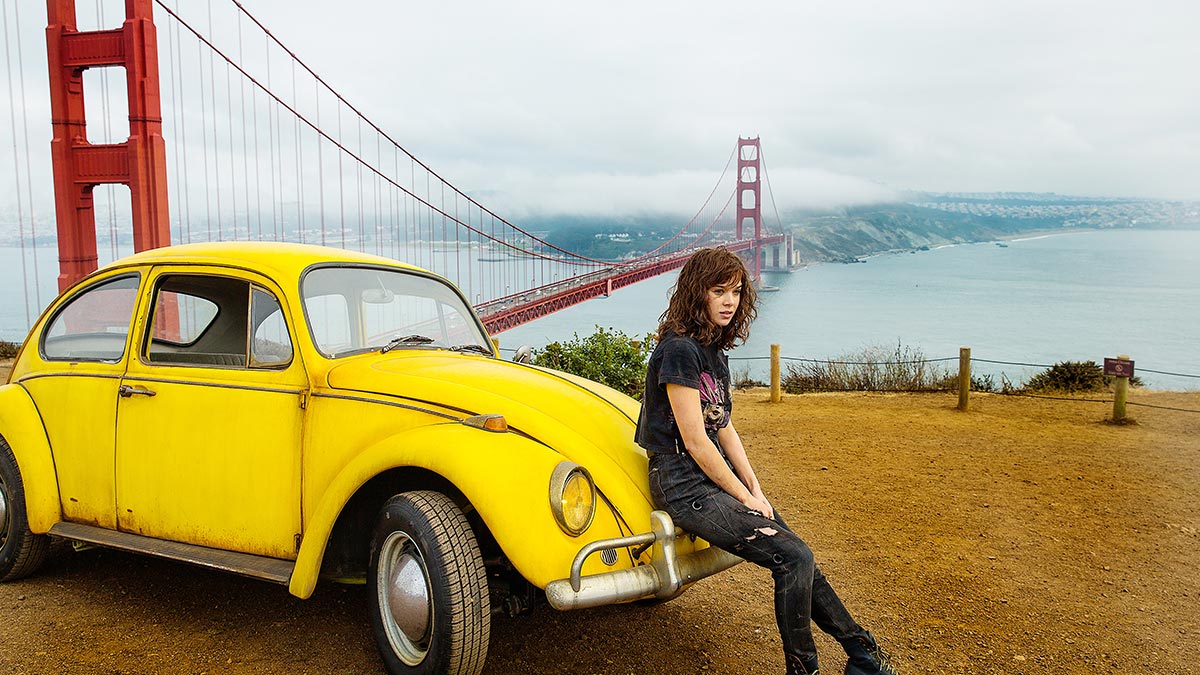 Bumblebee, available to buy on the Virgin Media Store. Cert PG
You'd have to be made of stone to not be moved when Charlie first encounters Bumblebee in all his glory after helping to restore him. She edges closer to the initially timid Autobot, before softly asking, "What are you? Where did you come from?", prompting our hero to simply point at Charlie. We're not crying, you're crying!

Transformers: The Last Knight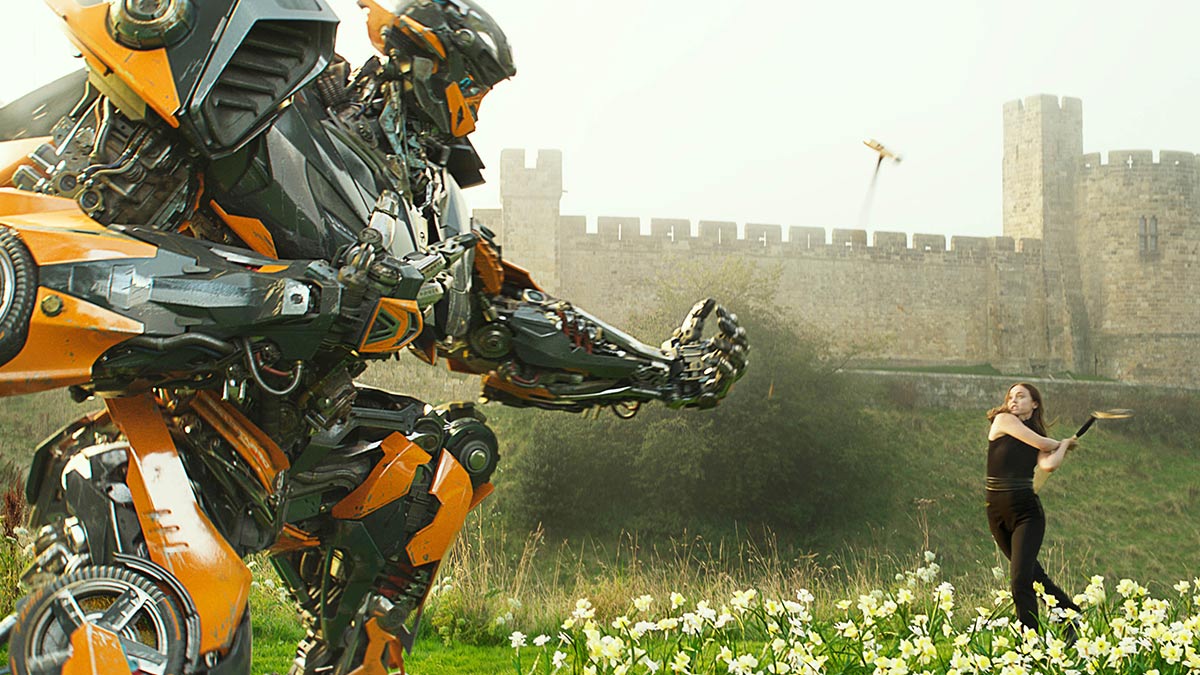 Transformers: The Last Knight, available to buy on the Virgin Media Store. Cert 12
The long-standing bond between Optimus Prime and Bumblebee isn't referenced often, but it comes to the fore in a big way here. Under the control of the evil Quintessa, Optimus attacks and injures Bumblebee. Yet just as he moves in for the kill, his yellow chum says, "I am Bumblebee, your oldest friend. I would lay my life down for you", breaking the spell Optimus was under. Phew!

Transformers: Age Of Extinction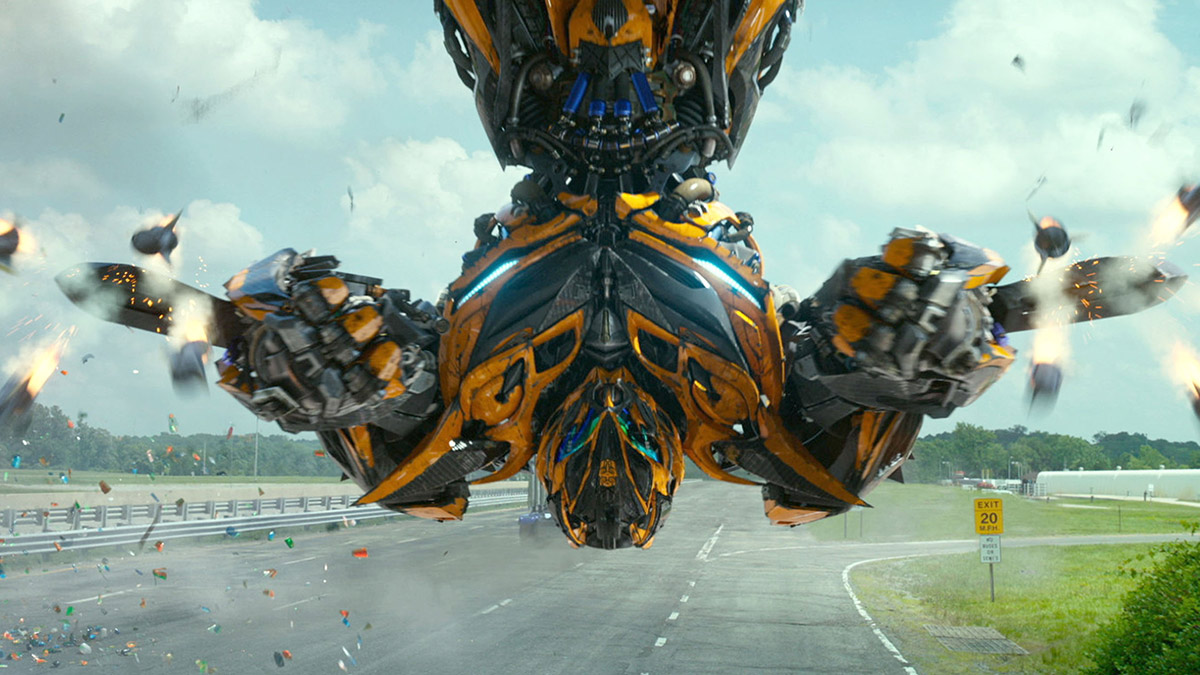 Transformers: Age Of Extinction, available to buy on the Virgin Media Store. Cert 12
This 2014 film is filled with some of Bumblebee's funniest moments, but the one that stands out is his first meeting with the human-designed transformer Stinger. Stinger is said to be "inspired by Bumblebee, but better in every way". Bold words indeed, the power of which is immediately lost when our Autobot proceeds to drop-kick Stinger and remark that he hates "cheap knock-offs". Ouch!

Transformers: Revenge Of The Fallen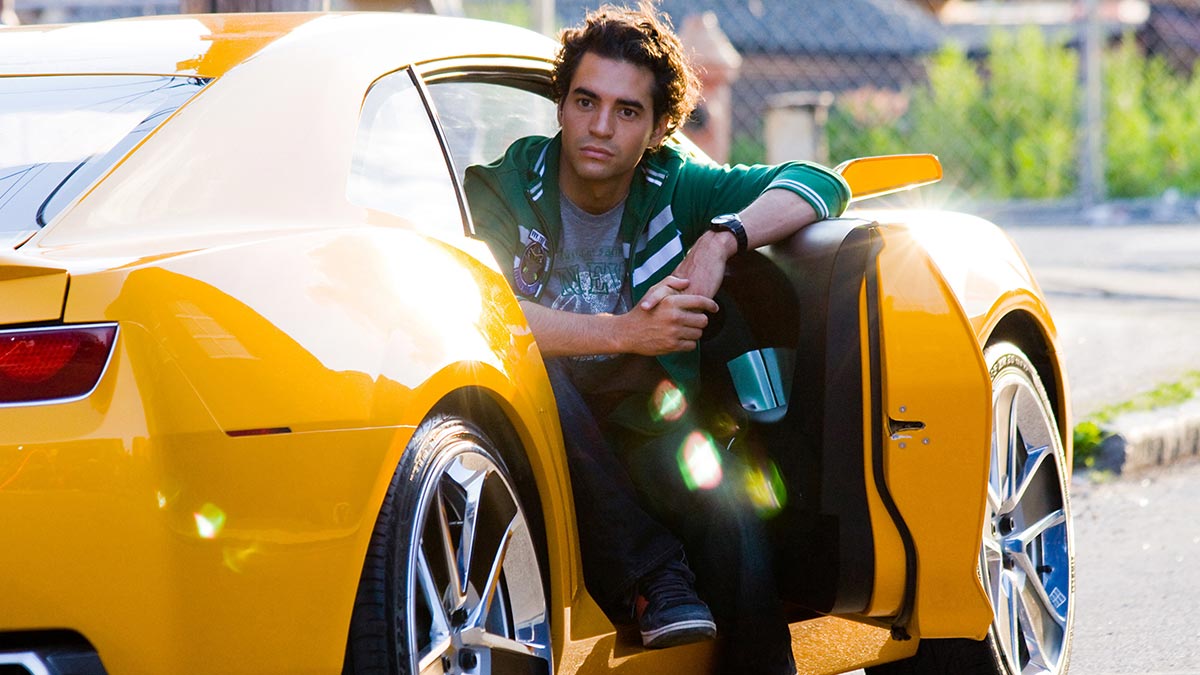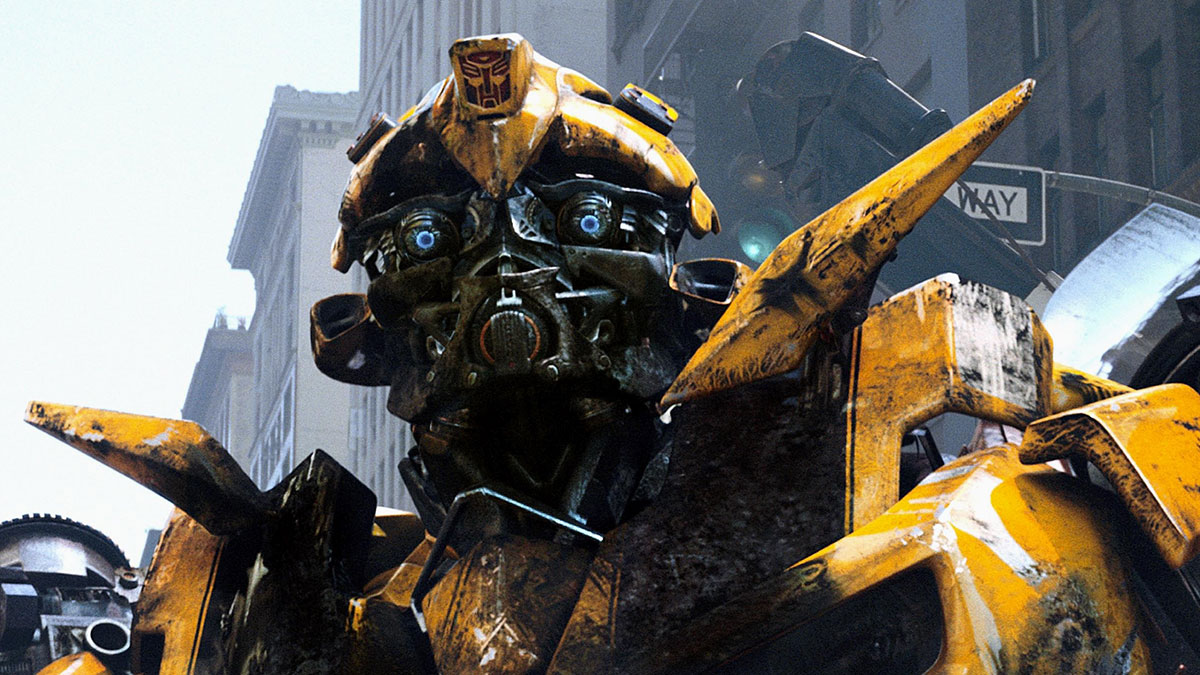 Transformers, available to buy on the Virgin Media Store. Cert 12
Bumblebee shows that even robots get a little self-conscious sometimes when Mikaela (Megan Fox) makes a derogatory comment about his appearance. Offended, he promptly swaps out his customised Camaro shell for a far slicker iteration. Rumours that he asked, "Does my Bumb look big in this?" off camera have yet to be confirmed…


Not heard about the Virgin Media Store?
It's the place where you can buy the latest and greatest movies and TV Box Sets, yours to watch again and again, at home or on the go. Sign up now at virginmediastore.com, choose from hundreds of films and TV Box Sets and start watching instantly.
Enjoy your purchases on your Virgin TV Box (TiVo®/V6), online, or on your registered iOS and Android devices with the Virgin Media Store app.
Show me the latest releases on the Virgin Media Store.
Virgin Media Store: Separate terms and conditions apply to the Virgin Media Store service. DVD included for movie purchases only. Purchases must be made on the website or set top box. Virgin TV subscription and our latest Virgin TV V6 box required to buy and watch via set top box – Store is not available on other boxes. Compatible device & browser required. Max 5 registered devices. Max 2 devices can stream content simultaneously. Stream and download in UK only (or while temporarily in the EU).