Skip to main content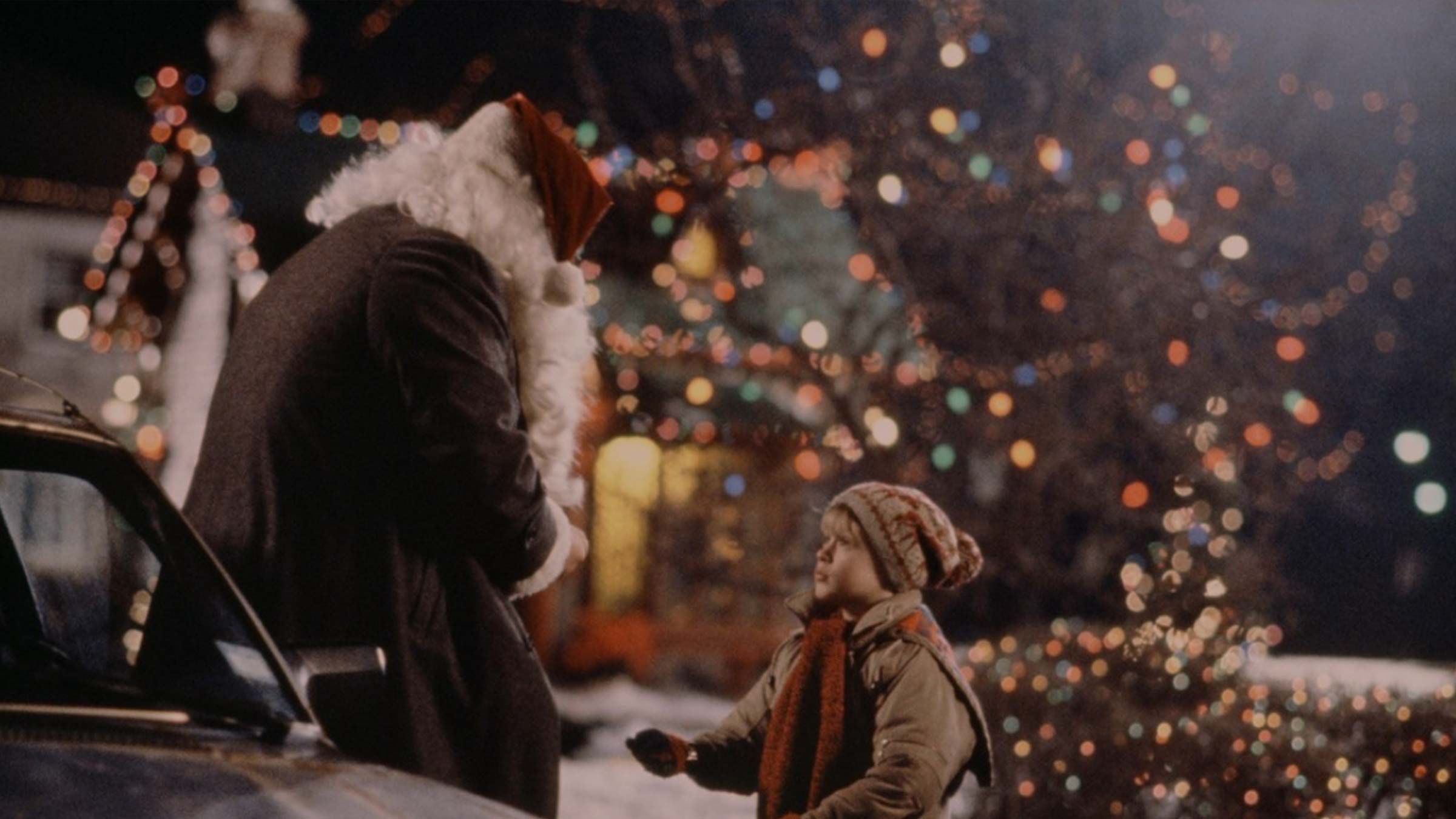 The advent calendar is almost empty, the tree's up and the smell of mulled wine is beginning to get a bit too much. Christmas is officially here, and so are all the best Christmas movies!
Your week of Christmas movies
If you can't agree with your family at any time of the year, let alone this one, here's something to help everyone get along: the humble Christmas movie. A classic of its very own genre, even if we can't agree on how they are defined (but being set at Christmas will do to start with). However, we can all agree that they are great fun to watch, for everyone. And that there is no better time to watch them than right now.
So get someone to tie you to the sofa with tinsel, turn off every light but the fairy lights and prop your eyes open with two candy canes because it's time to get into the spirit of the season, Hollywood style.
Here are some of the best classic Christmas movies, new and old, on TV this week, plus a little treat to start off with too… it is Christmas after all!
Mark Kermode's Christmas Cinema Secrets
Thursday 20 December, 9pm, BBC Four/HD (CH 107/163). Also available for 30 days in Catch Up > Channels > BBC iPlayer
OK, OK, so this isn't strictly a Christmas movie. But it is an expert dissection of everything that makes Christmas films great and what the essential elements really are, and as such it features the best bits of loads of your favourites. If you watched the rest of Kermode's series this autumn you'll know just how much insight, analysis and obscure trivia to expect, but if this is your first exposure to it, well, you're in for a treat.
Friday 21 December, 12.40pm, Film4 (CH 428)
An all-star cast come together for this musical Christmas story. Langston (The Maze Runner's Jacob Latimore) has been raised by his single mum (Jennifer Hudson) without knowing any other family. But when she runs into money troubles, she packs him off to her estranged parents for Christmas. Langston finds himself in for a culture shock with his religious grandfather (Forest Whitaker) and caring grandmother (Angela Bassett). With support from Mary J Blige and Tyrese, this offers a heck of an acting line-up, and boasts extremely catchy tunes as well.
How The Grinch Stole Christmas
Friday 21 December, 6.55pm, ITV2/HD (CH 115/176)
The new animated version is now in cinemas, but our hearts still belong to the Jim Carrey live-action take on The Grinch from 2000. His manic misanthrope hates everybody in the town of Whoville and resents their seasonal cheer, so he resolves to steal Christmas once and for all. But, luckily for the residents, young Cindy Loo Hoo (Taylor Momsen) is on hand to try to make him think again. It's a spectacular looking and very fun take on Dr Seuss's antihero, and you have to admire Carrey's ability to caper in that much costume.

The Holiday
Friday 21 December, 10.45pm, ITV/HD (CH 103/113)
Two broken-hearted women swap homes for two weeks over Christmas. Iris (Kate Winslet) is still in love with her awful ex (Rufus Sewell) while Amanda (Cameron Diaz) has just broken up with her boyfriend and is worried about her inability to commit. So Iris moves into a gorgeous LA mansion and meets Amanda's kind composer buddy Miles (Jack Black), while Amanda heads to a Cotswold country cottage and bumps into Iris' dishy brother Graham (Jude Law). Cue romance, and all the drool-worthy house porn you'd expect of a Nancy Meyers film.


Jingle All The Way
Christmas Eve, 4.55pm, Film4/HD (CH 428/429)
Of course Arnie would make a Christmas movie and of course it would be absolutely nonsensically amazing. Centered around the flimsiest of plot devices (trying to buy a coveted action figure for Christmas), Jingle All The Way is a slapstick seasonal masterpiece. Pitting Schwarzenegger's workaholic dad Howard Langston against stressed-out postal worker Myron Larabee (played by 90s comedian Sinbad) in the ultimate clash of consumerism supply and demand, it's a rapidly paced race against time for each father to prove just how much they love their kids at Christmas!
Miracle On 34th Street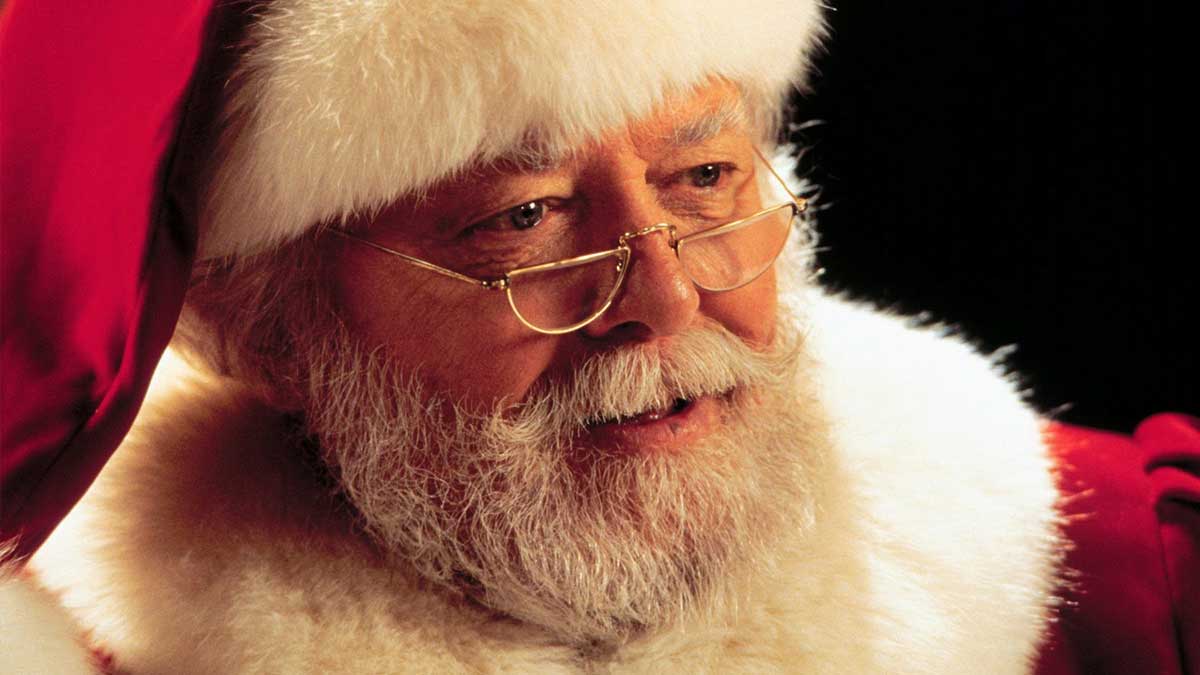 Christmas Eve, 6pm, Channel 4/HD (CH 104/141)
There is an entire generation for whom Richard Attenborough is the Santa Claus, and that's all down to this Christmas classic. A remake of the (also great) 1947 classic, it's a story about what might happen if your local department store Santa was also the real thing. Mara Wilson (Mrs Doubtfire) is super charming as the sceptical little girl who doesn't believe in magic, but it's Attenborough's performance, mixing a strange dignity with a sly sense of humour, that makes it fly like a reindeer on Christmas Eve.
The Muppet Christmas Carol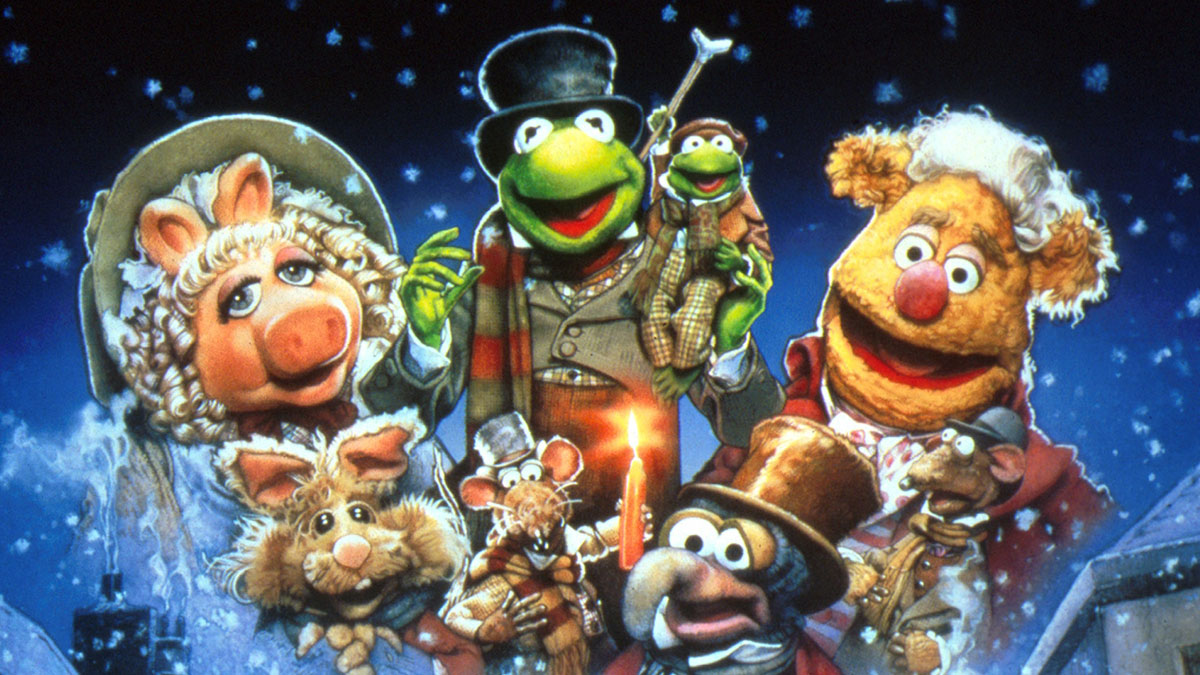 Christmas Day, 4pm, Channel 4/HD (CH 104/141)
Charles Dickens may be one of the greatest writers in the English language, but we sometimes wonder how he'd feel about the fact that the single greatest adaptation of his best Christmas story is the one with the Muppets. And yet that's definitely the case, with Kermit the Frog born to play Bob Cratchit and the Great Gonzo ideal casting as Dickens himself. This has better show tunes than any other Christmas Carol, which is important given the story's name, even if Michael Caine is forced to sing one of them. And the kids will love it. God bless us, everyone!

Home Alone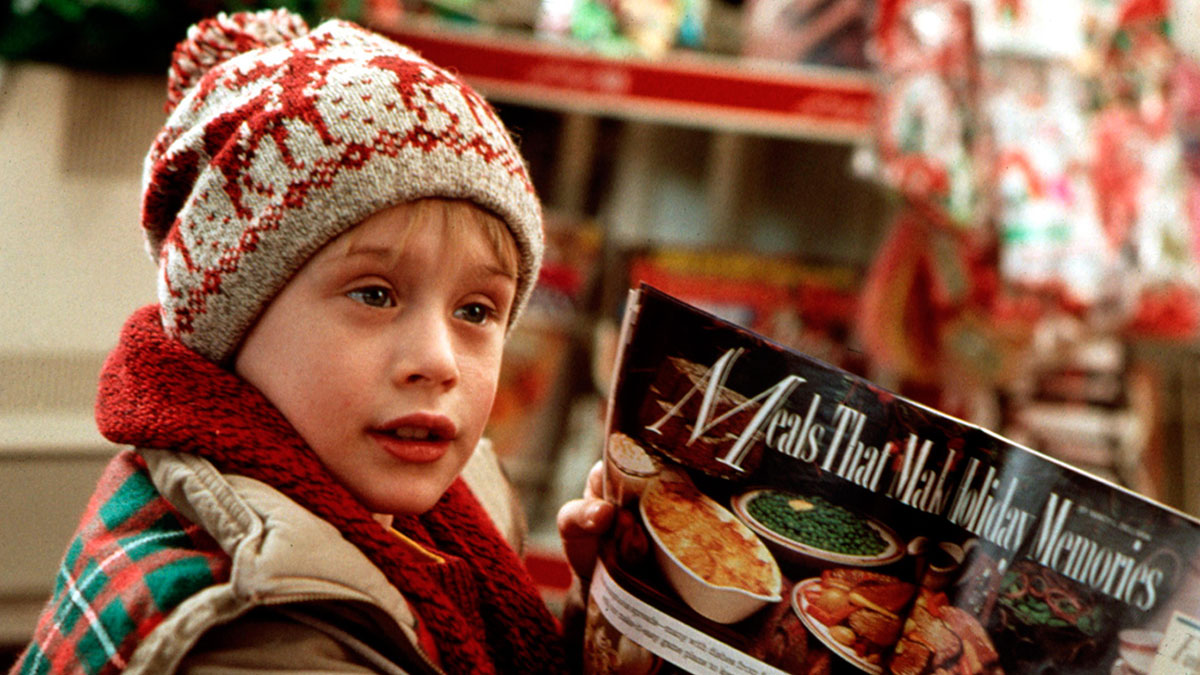 Boxing Day, 2.50pm, Film4/HD (CH 428/429)
The idea that, amid all the madness, a family could head off on their Christmas holiday and accidentally leave a child home alone is all too plausible. But the continuing success of Home Alone is due to a perfect storm of great performances, script and direction, as well as that killer premise. Macauley Culkin is a entertaining lead as young Kevin, Catherine O'Hara is perfect as his worried mum and Joe Pesci and Daniel Stern make brilliant bad guys as the robbers trying to break into his house. There is also probably the best score of any Christmas movie courtesy of the great John "Star Wars" Williams. Merry Christmas you filthy animals…
Deck the Halls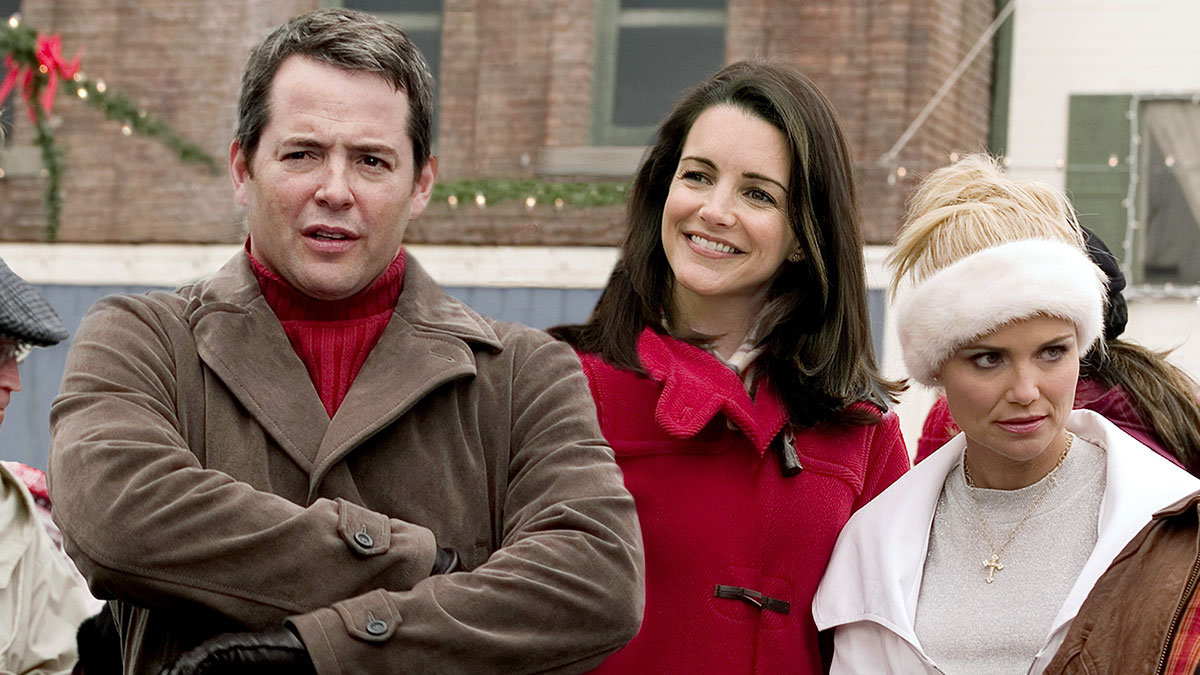 Thursday 27 December, 11am, True Christmas (CH 424)
Dr Steven Finch (Matthew Broderick) considers himself "Mr Christmas", but when a new family moves in across the road he finds his position under threat. His neighbour Buddy (Danny DeVito) is determined to throw himself into the season and make sure that his house is so brightly lit that it can be seen from space. This starts a sort of Christmas arms race that ends in disaster for both men. As you'd expect from these stars – with great support from Kristins Davis and Chenoweth – it's hilarious, outrageous and ultimately heart-warming.
TV channels: Channels, content and features available depend on your chosen package. Channel line-ups and content are subject to change at any time and to regional variations.
HD: HD TV required to view HD channels. Number of inclusive HD channels depends on package.
Catch Up TV: Catch Up TV content available for up to 7 days or up to the 30 days after broadcast, depending on content.