Skip to main content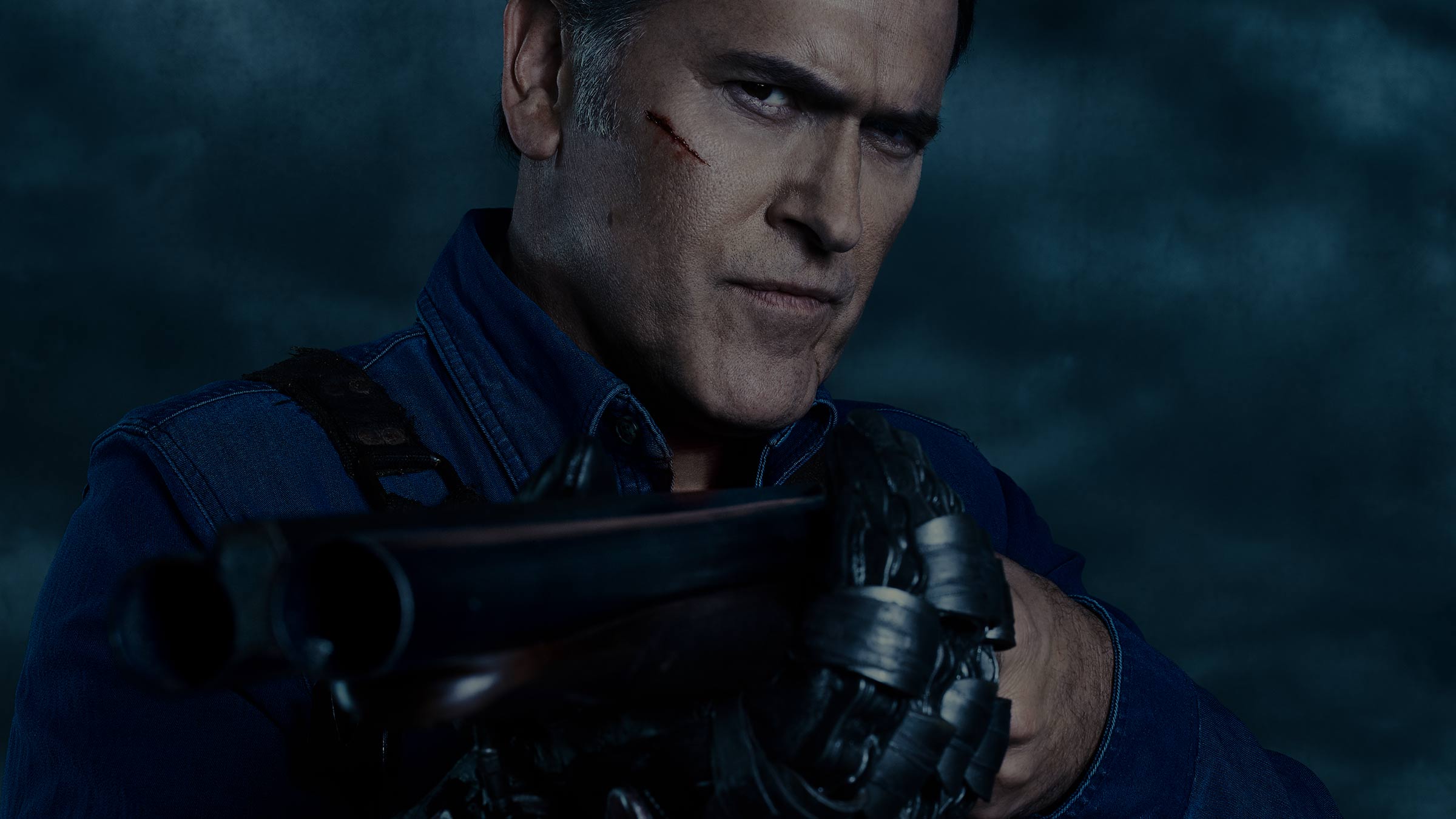 If you haven't heard the buzz about Ash Vs Evil Dead, get on it! Season 3 is exclusive to Virgin TV and due to land on your screens this February, so catch up on the story so far fast
Find Ash Vs Evil Dead seasons 1-2 in On Demand > Box Sets

For the uninitiated, here's what you need to know. It's the telly spin-off from the cult 1980s Evil Dead film series, in which a young Ash (Bruce Campbell) and his mates accidentally unleash a horde of flesh-eating demons known as Deadites on the world. They spend the rest of the movie trilogy grappling with the ghastly consequences.

Thirty years later, Ash Vs Evil Dead picks up with Ash working in a dead-end job and living in a trailer park. He's retired from Deadite hunting – or so he thinks. When a fresh plague is released into the world, Ash and his chainsaw hand must return to fighting form. He's got a new crew, and another nemesis in the form of Xena: Warrior Princess herself, Lucy Lawless.
All of seasons 1 and 2 are available for you to feast on now – and the best news is you've got season 3 to look forward to at the end of February! This time around, Ash comes face-to-face with his teenage daughter, plus we'll get to explore why he was chosen to lead the fight against the Evil Dead in the first place.
Want more of Campbell's trademark chin? In honour of the star's legendary facial feature, we've put together a little quiz – so can you match the chins to their famous owners?
Play our jaw-dropping quiz
Check out the Ash Vs Evil Dead season 3 trailer...
Find Ash Vs Evil Dead seasons 1-2 in On Demand > Box Sets. Find season 3 from Monday 26 February
On Demand included with TV M+/Mix TV and above. Content available to view depends on TV package. Time limits apply for viewing chargeable On Demand content – see virgimedia.com. Once purchased, all chargeable On Demand content must be viewed within 48 hours. Premium channels and upgrades must be kept for at least 30 days.
Image credits: Ash vs Evil Dead © 2016 Starz Entertainment, LLC. All Rights Reserved.