Skip to main content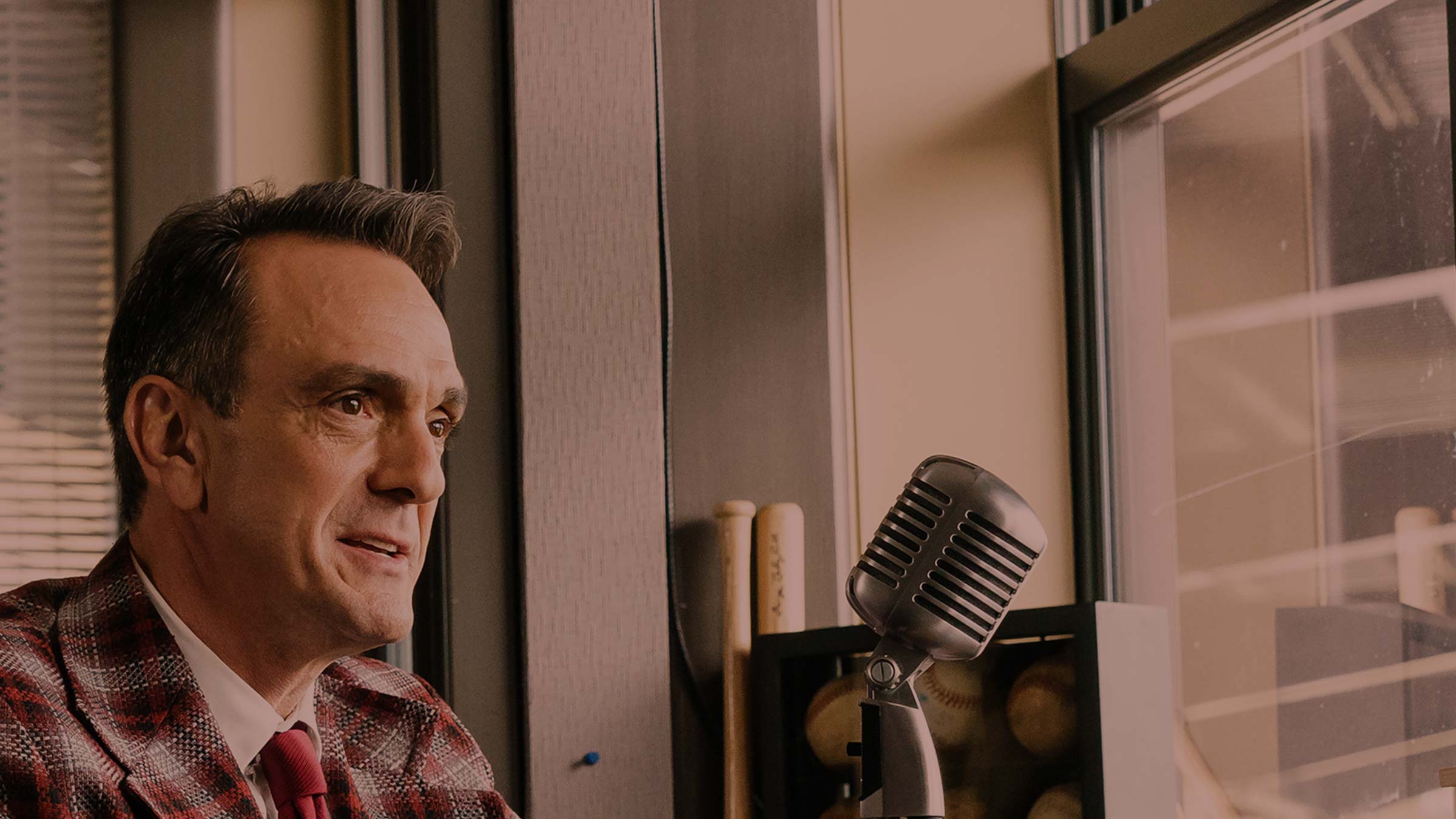 Hank Azaria is everywhere. Even if you don't recognise his face, you'll know his voice from many classic cartoon characters – and his latest onscreen character is a real gem
Brockmire seasons 1-2, available in On Demand from Monday 19 November
Azaria's big break came in 1989, when he landed the role of The Simpsons' barkeep Moe Szyslak in the show's very first season. He has since played over 20 series regulars including Chief Wiggum, Comic Book Guy, Cletus the Slack-Jawed Yokel and Carl, as well as countless other bit-part characters, picking up seven Emmy nominations (and winning three) for his work on the groundbreaking animation.
In his terrific comedy drama Brockmire, Azaria brings not just his inimitable voice talents but also the comedic and dramatic acting chops he's honed over the years in the likes of Heat, Grosse Point Blank, Friends and Ray Donovan. Azaria himself created the character Jim Brockmire, a disgraced and usually drunk baseball announcer trying to put his life together, one game at a time…
Backing him up inside and outside the booth of the minor league club he now calls home are the forceful but also rarely sober team owner Jules (Amanda Peet) and the naïve, slightly dim intern Charles (Tyrel Jackson Williams). The guest cast includes Azaria's fellow sitcom and voiceover veteran Richard Kind (Inside Out) and actual Oscar winner JK Simmons (Whiplash) – but over the course of two brilliant seasons, it's the title character who really shines.
Here's why Brockmire might just be the best character Azaria has ever played…

Azaria is finally allowed to be the star
Some of the actor's biggest roles have been comic relief sidekicks (David from Friends), members of the unseen voice cast (Herman's Head and Bordertown as well as The Simpsons) or from under masses of prosthetics (Gargamel from The Smurfs). In his dramatic roles, he has played second fiddle to some serious star power both on the big and small screen. So it's a revelation to be able to watch him portray a leading character that's wholly and unreservedly his.

Brockmire is a hilarious but heartfelt creation
The vulgar sides to Jim Brockmire's personality, and the show's mainly swear-based humour, are expertly matched by a believable love story between two damaged characters. Azaria's ability to take a one-joke character and make him into a three-dimensional human being helps elevate this from being just another sports-based comedy sketch.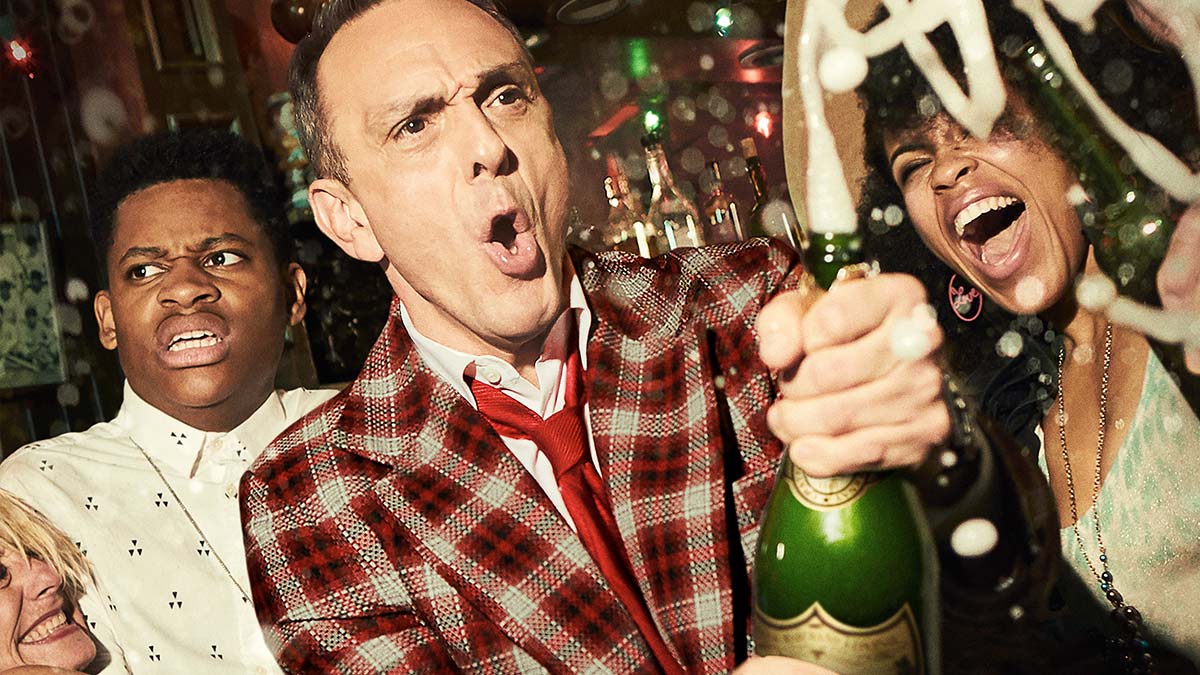 He evokes old-school Americana
The plaid sports coat and the fresh cut flower in the lapel are one thing, but it's the well-observed allusions to US small towns and their sports clubs that give the show its sentimental, nostalgic resonance. And while Brockmire may have had it all and then lost it, he's still adamant he's got one more shot at the American Dream. Which is a level of optimism we could all do with.

It's the combination of all Azaria has learned in his brilliant career
Having developed the show alongside writer Joel Church-Cooper, Azaria says his involvement in the creative process means this is the most he's ever enjoyed his work – and it shows. And Brockmire's pitchside vocal performance brings in elements of all the varied voice work Azaria has ever done. Which all adds up to a lot of fun every time that magnificent baritone rolls around the mic…


And finally, it's really flipping funny
We know swearing and drinking to excess isn't big or clever, but in the right hands they make for great comedy – and once Brockmire whips out the whiskey and the profanities start flying, you'll be guaranteed to start giggling along. Luckily, though, that's not all this show relies on. Azaria's masterful delivery of the abrasive Brockmire's dialogue makes the show a goldmine of quotes and outbursts to keep on the back burner for when others wrong you.
Brockmire seasons 1-2, available in On Demand from Monday 19 November
TV channels: Channels, content and features available depend on your chosen package. Channel line-ups and content are subject to change at any time and to regional variations.
On Demand: Content available to view depends on TV package. Time limits apply for viewing chargeable On Demand content – see virginmedia.com. Once purchased, all chargeable On Demand content must be viewed within 48 hours. Premium channels and upgrades must be kept for at least 30 days.