Skip to main content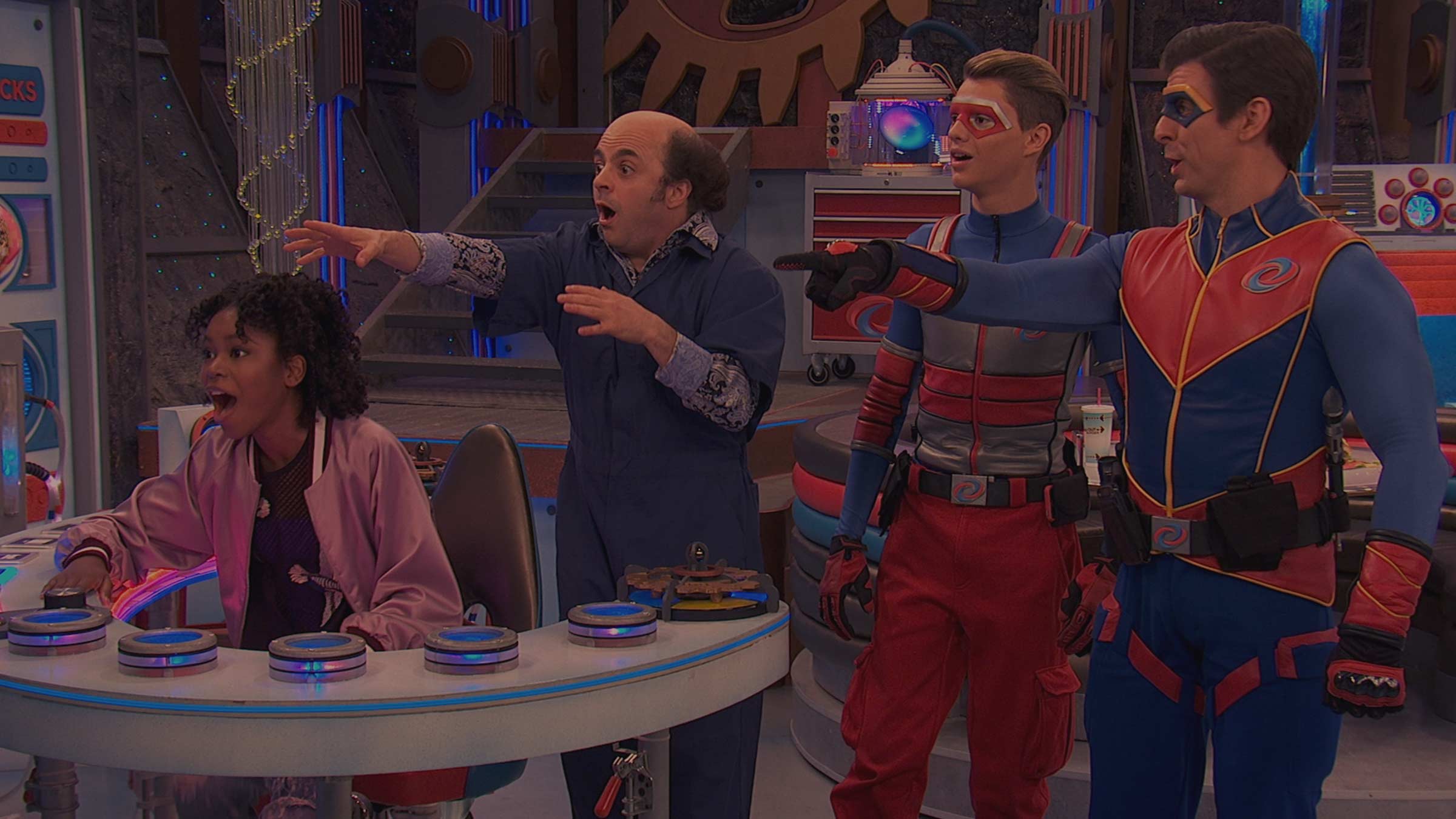 No school? No problem. These box sets have got you covered.
Find them in On Demand > Box Sets
As lovely as it is to have the kids home during the spring half-term, sometimes you just need a little bit of time yourself to get on with your daily life tasks, without being asked "Why?" for the millionth time. If only there was something to hold their attention for long enough, so you could just go and get that "thing" done, email that person back or get on with other adult-y "stuff."
Ah, well what if we told you there is an answer to your rallying cry? Just plonk the kids down in front of the telly and watch their eyes light up at these Box Sets. You'll be the one getting distracted and asking "Why?", desperate to learn the plotlines just as much as the kids. Suddenly all that adulting doesn't seem so urgent after all…
Find out about all the great TV you can catch in On Demand and think inside the Box (Set)…

Summer Camp Island
Find Summer Camp Island season 1 in On Demand > Box Sets
Summer Camp Island was created by Julia Pott, a former animator and story/staff writer on Adventure Time – and it shows. The animated creatures in this fantastical world, all with their own individual personalities, are positively sweeeet. The marshmallows with razor-sharp teeth are particularly cute (if that's the right word) – just don't drop them into your hot chocolate!
Best friends Oscar Peltzer, an elephant, and Hedgehog arrive at summer camp and get far more than they bargained for. It turns out the camp is magical, complete with unicorns, talking sharks, yetis and camp counsellors that are actually witches. There's just enough subliminal adult humour bubbling underneath the surface in this one to keep you laughing too.
ZooMoo
Find it in On Demand > Kids > ZooMoo
It's never too early to teach children about our furry friends in the animal kingdom. The ZooMoo channel's aim is to introduce pre-schoolers to animals through wildlife footage, puppets and animation, in the hopes of making them life-long believers in conservation. Through activities, themes, music and story-telling, kids will learn and be entertained at the same time – and so will you!
Henry Danger
Find Henry Danger season 3 in On Demand > Box Sets
Bad guys are no match for this crime-fighting duo! Captain Man (Cooper Barnes) is a superhero in Swellview and he has a new recruit – 13-year-old Henry Hart (Jace Norman), or Kid Danger. As Captain Man's sidekick, Henry has to keep his identity hidden from his friends and family. He's been handpicked, after all, to stand in as Captain Man's replacement, should the time ever come.
PAW Patrol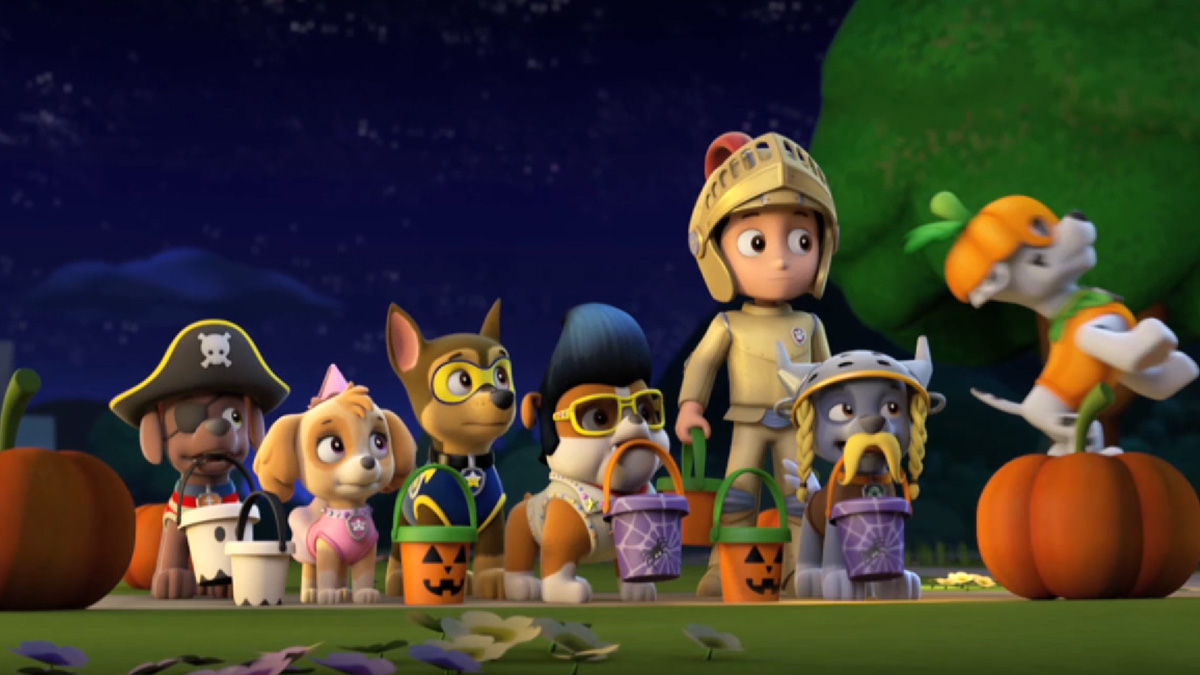 Find PAW Patrol season 4 in On Demand > Box Sets
Adventure Bay is protected by six rescue dogs, led by a ten-year-old boy called Ryder. Collectively, they're known as the PAW Patrol. Each of the pups are different breeds and have their own special skill sets, based on different professions, including firefighter, police officer and pilot.
No matter who or what they're helping out of a bind, Marshall, Rubble, Chase, Rocky, Zuma and Skye believe "no job is too big, no pup is too small." They also have some pretty cool gadgets – their doghouses turn into vehicles! So, it's like a dog version of Transformers? Kind of…?
Go Away, Unicorn!
Find Go Away, Unicorn! season 1 in On Demand > Box Sets
Unicorns are truly having their day in the sun – they've proven to a be a big hit with kids and big kids alike. Whether it's their majestic nature or cuddly-looking faces, unicorns are mythical beings that everyone hopes they'll spot one day. Why, then, would you want to tell one to go away?!
Turns out they can be pretty annoying. In this series, based on the book by Emily Mullock, Alice is best friends with the mischievous Unicorn. Unicorn is a big ball of high-maintenance energy and Alice sometimes struggles to keep up – all making for highly entertaining viewing, of course.
The Lion Guard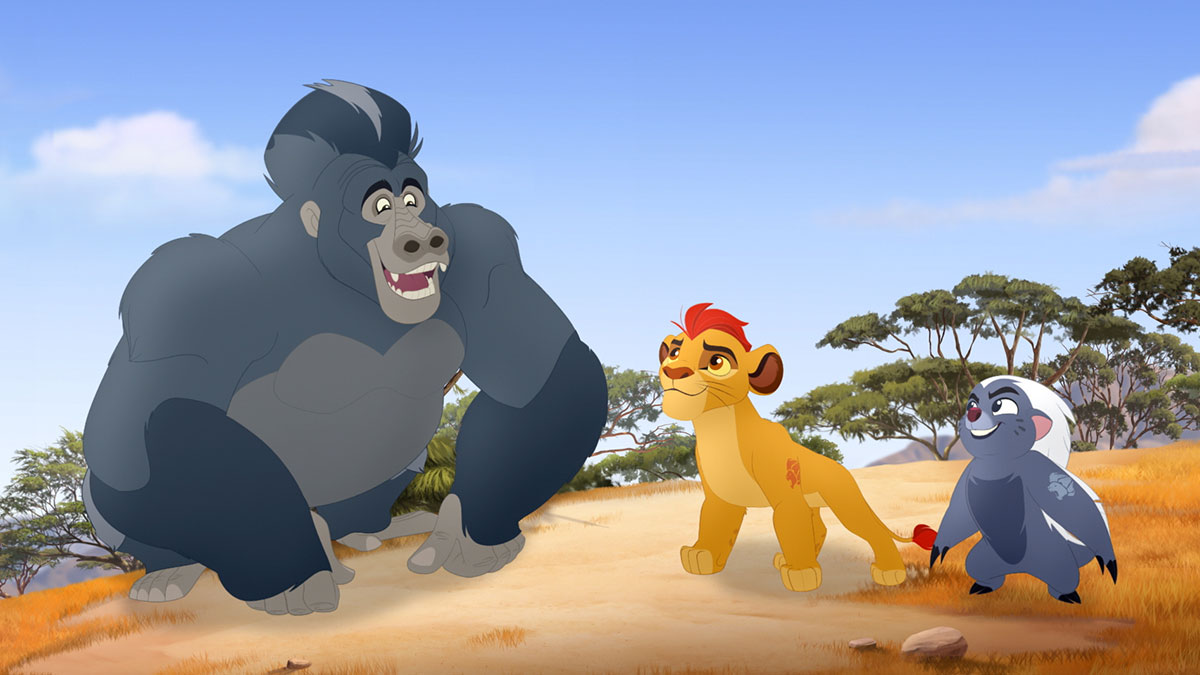 Find The Lion Guard season 2 from Wednesday 20 February in On Demand > Box Sets
You know Simba, Nala and Mufasa – now meet Kion, who's Simba and Nala's son! To keep it all in the family, Kion becomes the leader of the Lion Guard, which is made up of animals that protect the Pride Lands and defend the Circle of Life.
The Guard is typically made up of all lions, but Kion has branched out and enlisted the help of a honey badger, a hippopotamus, a cheetah and an egret. It's quite the menagerie! Relive your love for The Lion King ahead of the live action movie coming this summer in this sequel that is no less charming or magical than the 90s original.
Mr Bean
Find Mr Bean season 1 in On Demand > Box Sets
The only thing better than Mr Bean is Mr Bean in cartoon form. Just when you think he couldn't get any funnier… now a whole new generation can discover Rowan Atkinson's beloved clumsy, mumbling character in this animated series (voiced by Atkinson himself).
Expect to see Irma Gobb, Mr Bean's girlfriend, and Teddy, his trusty stuffed animal, as well as new characters Mrs Wicket, his disagreeable landlady, and Scrapper, her equally disagreeable one-eyed pet cat.
TV channels: Channels, content and features available depend on your chosen package. Channel line-ups and content are subject to change at any time and to regional variations.
On Demand: Content available to view depends on TV package. Time limits apply for viewing chargeable On Demand content – see virginmedia.com. Once purchased, all chargeable On Demand content must be viewed within 48 hours. Premium channels and upgrades must be kept for at least 30 days.
Image Credits: The Lion Guard © Disney