Skip to main content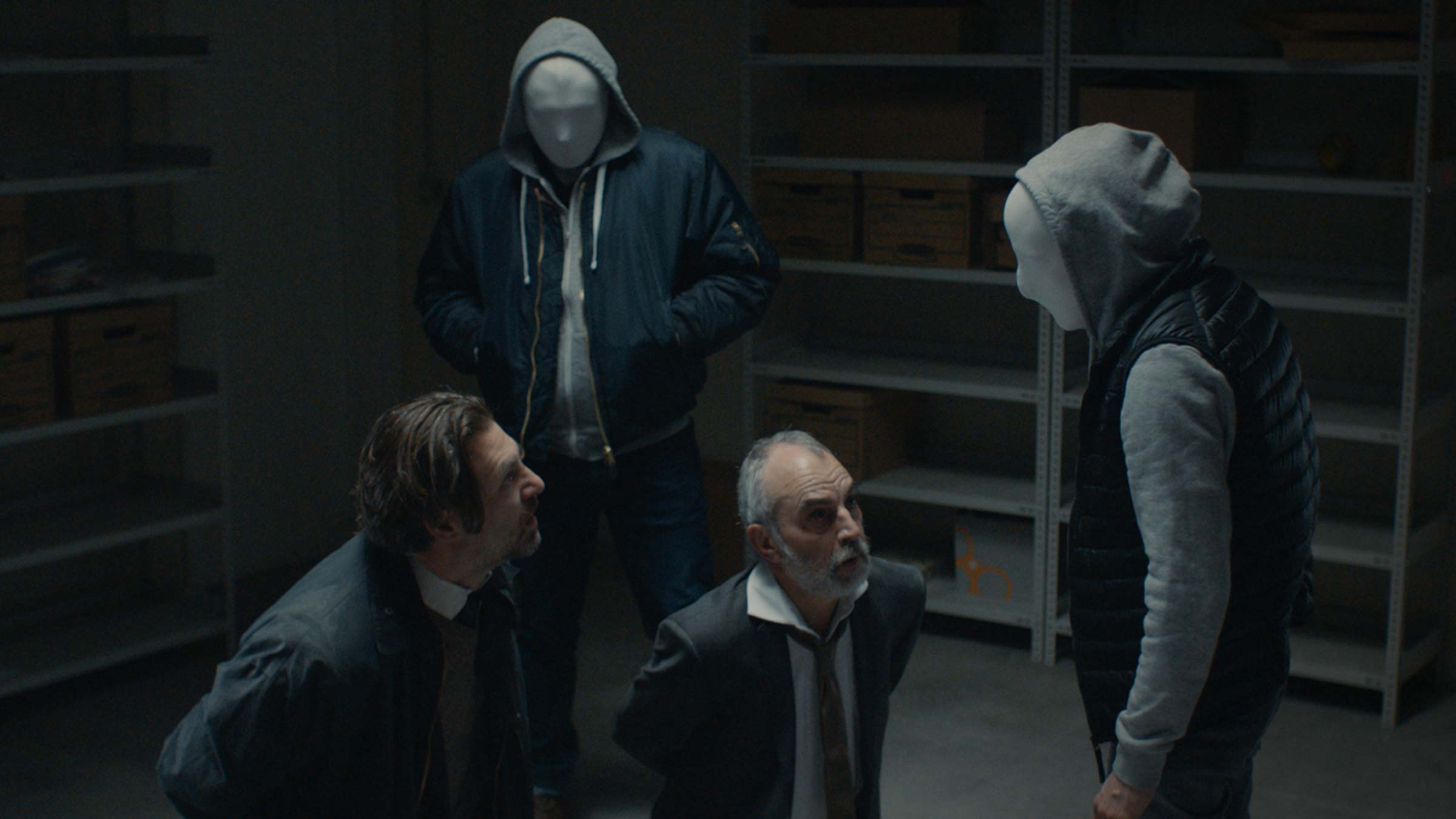 One day. Several hostages. Numerous police. Various perspectives. Who will you believe?

De Dag takes the idea of an unreliable eyewitness and runs with it, teasing different perspectives – from the police, the hostages and the perpetrators – across 12 episodes. The odd-numbered ones revolve around the police's point of view, while the even-numbered ones focus on events inside the bank.
Although writers Jonas Geirnaert and Julie Mahieu created the series together and acted as showrunners, the odd-numbered episodes were written by Geirnaert and directed by Gilles Coulier, while the even-numbered ones were scripted by Mahieu and directed by Dries Vos. This means multiple creative perspectives for the differing viewpoints – talk about perspective inception!
Even more intriguing, each pair of episodes takes place across precisely the same timeframe, which means you'll feel compelled to watch just one more to get the full picture. Mahieu and Geirnaert have certainly cracked the code for binge-watching with De Dag, so be sure to steal some time and lock yourselves in for a thrill ride like no other.
Find De Dag season 1 in On Demand > Box Sets
Box Sets/Exclusives: Available to Full House (XL) customers on TiVo®/Virgin TV V6 box only. Content is variable and shows/series will be added and withdrawn monthly.
On Demand: Content available to view depends on TV package. Time limits apply for viewing chargeable On Demand content – see virginmedia.com. Once purchased, all chargeable On Demand content must be viewed within 48 hours. Premium channels and upgrades must be kept for at least 30 days.