Skip to main content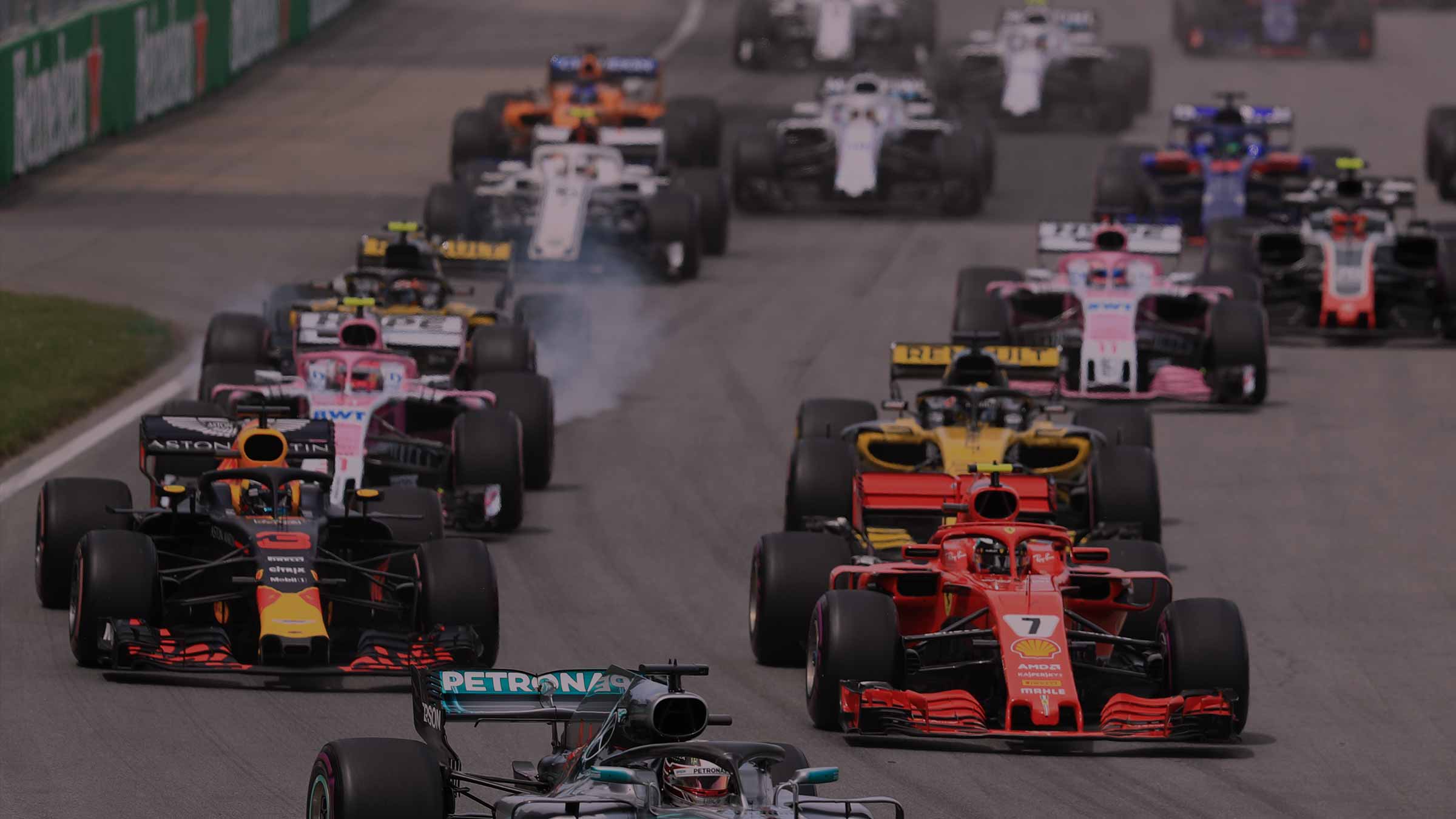 Va va voom! As Formula One returns to its spiritual home, we take a look at how the sport has evolved over the past ten years…
Formula One French Grand Prix, Sunday 24 June, 3.10pm, Sky Sports F1®/HD (516/506)
It may not seem that long since the last French Grand Prix took place at Magny-Cours, but it's been ten years and 173 races – it's safe to say that quite a bit has changed in the Formula One universe during that time.
Sport's most glamorous circus returns to France for the first time since 2008 this month with a race you can watch live and exclusive from the Circuit Paul Ricard on Sky Sports F1®.
From technical developments to the emergence of a new batch of four-wheeled superstars, we explore some of the biggest changes to have taken place in the past ten years to get you bang up to speed before the lights go out…
1. Hamilton has become the all-conquering champ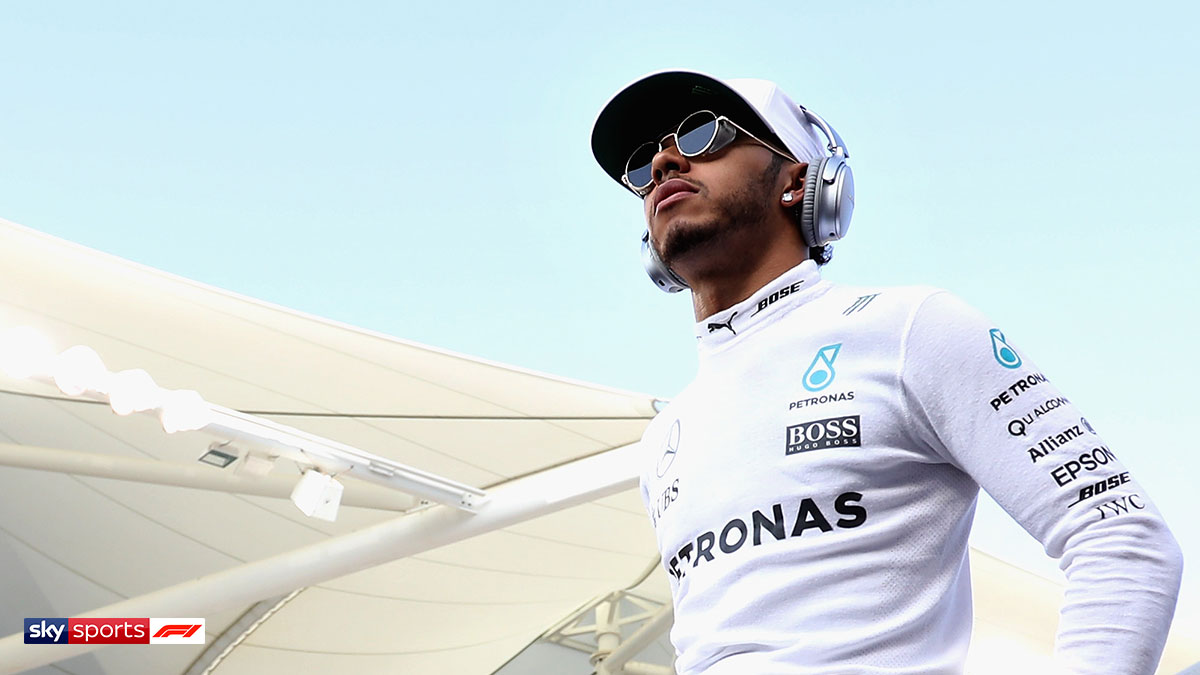 After a debut season in which he lost out on the title by just one point, Lewis Hamilton got busy cementing his place as Britain's next great hope. Long ago, in the summer of 2008, he was a plucky 23-year-old hoping to end Britain's 12-year wait for a world champion. Now, at the ripe old age of 33, Hamilton has four world titles, 64 wins and a record 74 pole positions under his belt.
2. Kimi's shock exit and surprising return(s)
At the end of the 2007 season, the cool, calm and collected Finnish driver Kimi Räikkönen cracked a smile. He had just won the championship – by one point. However, after struggling to retain and reclaim his title, Ferrari paid him to step aside in 2010 so Fernando Alonso could replace him. Two years later, he was back, decked out in the black and gold of Lotus-Renault. Two years after that, he donned the familiar Ferrari red, this time alongside Fernando Alonso! You can't make this stuff up…
3. The rise of Button and Barrichello
Despite outfitting their car in a planet Earth-themed design (no really, that was a thing), Honda languished at the back of the pack in 2008. With a solitary podium finish on the track and even less success financially, the Japanese manufacturer pulled the plug, leaving drivers Jenson Button and Rubens Barrichello without anything to drive. Twelve months later, however, Button was celebrating a highly unexpected title triumph following the acquisition of the team from Honda by Brawn. And, against all odds, the Brawn GP team finished their first and only season as both Drivers' and Constructors' Champions.
4. Alonso's about turn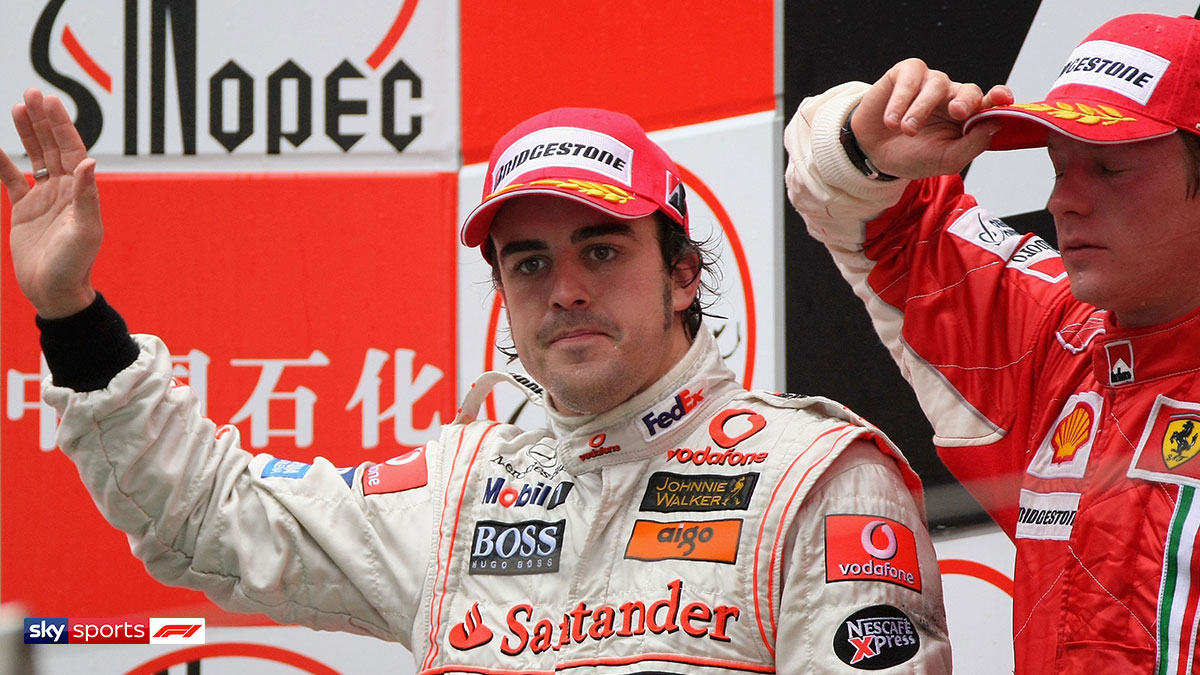 The 2007 season held plenty of promise for Fernando Alonso. He'd ended Michael Schumacher's dominance with back-to-back titles at Renault, broken countless records and achieved a childhood dream of signing with McLaren. Then, a pesky young upstart from Stevenage came along and ruined everything. After being outshone by teammate Lewis Hamilton and falling out with just about everyone associated with the team, Alonso cancelled his McLaren contract early and returned to Renault. But in 2015 he returned to McLaren in a shock U-turn, and this weekend's Grand Prix will be his 65th for the team since rejoining.
5. The dominance of Red Bull
In the past, the Red Bull team spent most of their time promoting films or they have breaking down (sometimes even combining the two, like when Darth Vader and a squad of Stormtroopers were on hand in the RB pit in 2005). Few anticipated their meteoric rise as one of Formula One's most dominant constructors – the team won everything between 2010 and 2013 as their cars turned heads for their revolutionary aerodynamics rather than their film-promoting paint jobs. But what drove this turn-up for the books? Put simply, the combination of Adrian Newey's engineering wizardry and the talent of a floppy-haired, fresh-faced German called Sebastian Vettel.
6. Vettel's triumphant transformation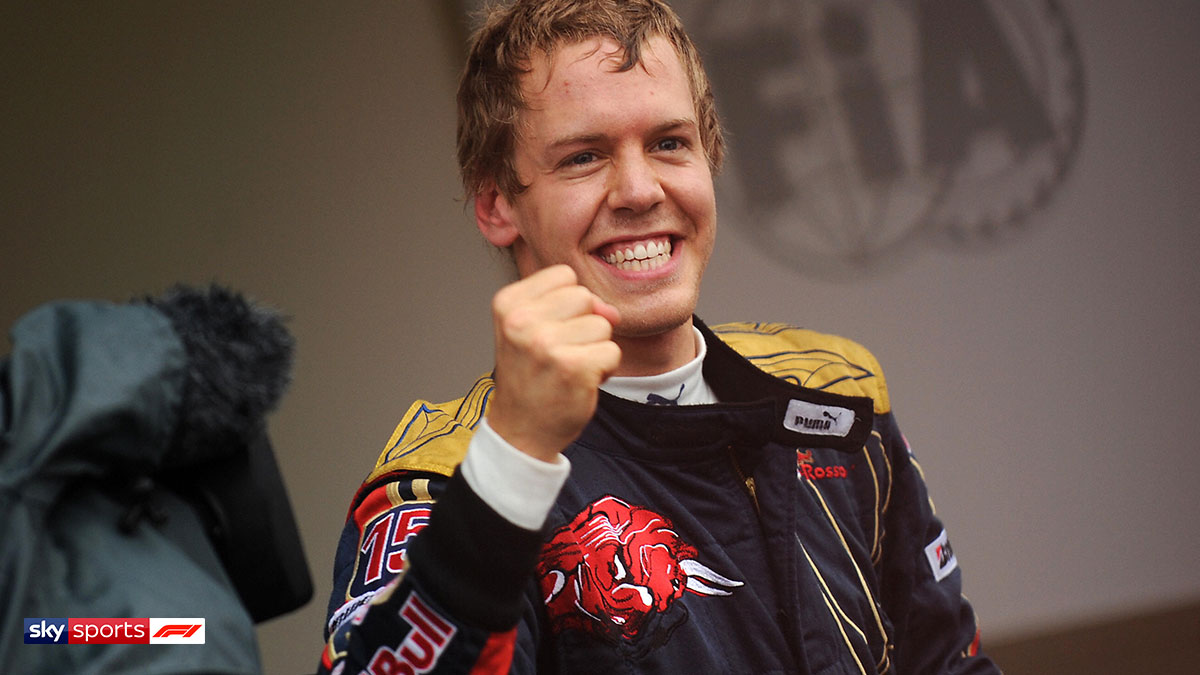 The first of many "wonder kids" to be produced by Red Bull's renowned young driver programme, the 19-year-old Vettel arrived on the scene in 2007 to wow the crowds with blistering speed and a cheeky smile. Following his move to the Red Bull senior team in 2009, the German proved his worth, winning four World Drivers' Championship titles in succession and catapulting himself from promising youngster to all-time great.
7. The end of Ferrari's supremacy
Throughout the 2000s, Ferrari werethe team to beat, with fans either decking themselves out in the trademark red and revelling in their success or groaning at the sight of it. In the ten years up to and including 2008, the Italian outfit won 14 of the 20 titles on offer. In the ten years since, after countless close calls and more changes in management than an oligarch-owned Premier League team, they've won one. Although they finished the season as the Constructors' Champions, 2008 truly spelled the end of Ferrari's period of domination.
8. The king is dead, long live the king!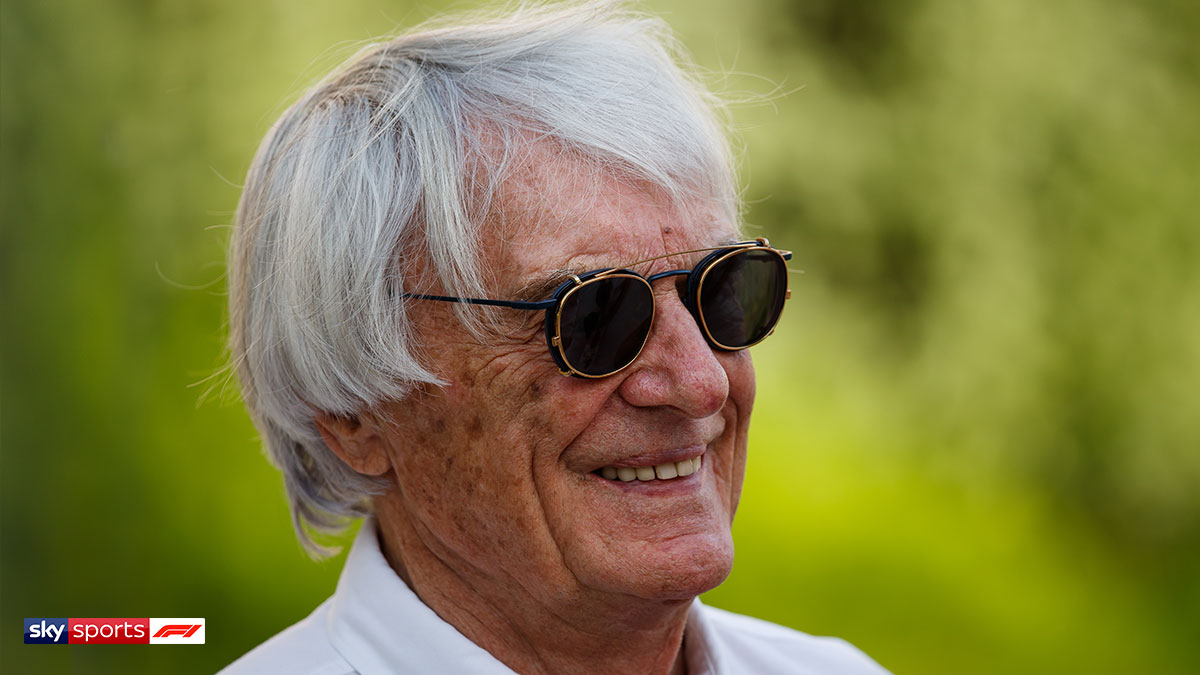 For the best part of 40 years, Bernie Ecclestone ruled F1 with a small (though unquestionably firm) iron fist. While some argue that he transformed a once unpalatable sport into a multi-billion dollar enterprise, others struggle to look past four decades of perceived meddling, questionable management and thinly veiled favouritism. However you feel about one of sport's most divisive leaders, his exit in 2016 paved the way for a whole new era under Chase Carey.
9. The exits, rebrands and returns of Renault
As you might have noticed, there's a longstanding pattern in Formula One of unexpected exits leading to equally unexpected returns. Renault, more than any other team, represent this pattern at its best (or worst). They've won numerous races and titles both as a manufacturer and a supplier to other teams, while continuing a bizarre and seemingly endless on-again, off-again cycle in recent years. After rebranding themselves from Renault to Lotus, to Lotus-Renault, then back to Renault, they recently announced the end of their 11-year association with Red Bull… with two years left on the contract. Awkward.
10. A new home for the French Grand Prix
The biggest change of all (and probably the most noticeable for the drivers) is that the long, flowing curves of Magny-Cours have been replaced by the faster, straighter layout of the redesigned Paul Ricard Circuit. After hosting the French Grand Prix through much of the 1970s and 80s, Paul Ricard was dropped in the early 90s. But with plenty of fast straights and an abundance of overtaking opportunities, it should prove a fitting venue for the opening race of Formula One's European leg.
Watch on the go
Virgin TV customers who subscribe to Sky Sports can watch on the Sky Sports app, anywhere in the UK with a WiFi or mobile data connection. Not only will you be able to take your Sky packages with you, but you will also get in-depth sports coverage, as well as exclusive videos and interviews. And, also on iPad, you can access extra features, including Sky Sports' cutting-edge second-screen functions. Download from the Apple app store for iPad or iPhone, or from Google Play.
Upgrade to Sky Sports now
Don't have Sky Sports? You can find out about our Sky Sports package and upgrade here.
HD: HD TV required to view HD channels. Number of inclusive HD channels depends on package.
Sky Sports: You must subscribe to Sky Sports in SD to take these channels in HD. Sky Sports News HD not included. Content available to view depends on TV package.
Sky Sports available as an add-on for an additional monthly charge if not included in your package. Premium channels must be kept for at least 30 days.
Sky Sports app: Only available via the Sky Sports app (selected iOS and Android devices only) or website to customers who subscribe to these channels. Separate End User Licence Agreements and terms and conditions apply to the Sky Sports app and website. Selected content may not be available to view. Live streaming and On Demand available in UK (or while temporarily in the EU) with broadband, WiFi or 3G/4G only. Minimum 800 kbps recommended per device accessing the service. Maximum of 2 devices.
F1: The F1 FORMULA 1 logo, F1, FORMULA 1, FIA FORMULA ONE WORLD CHAMPIONSHIP, GRAND PRIX and related marks are trade marks of Formula One licensing BV, a Formula 1 company. All rights reserved.