Skip to main content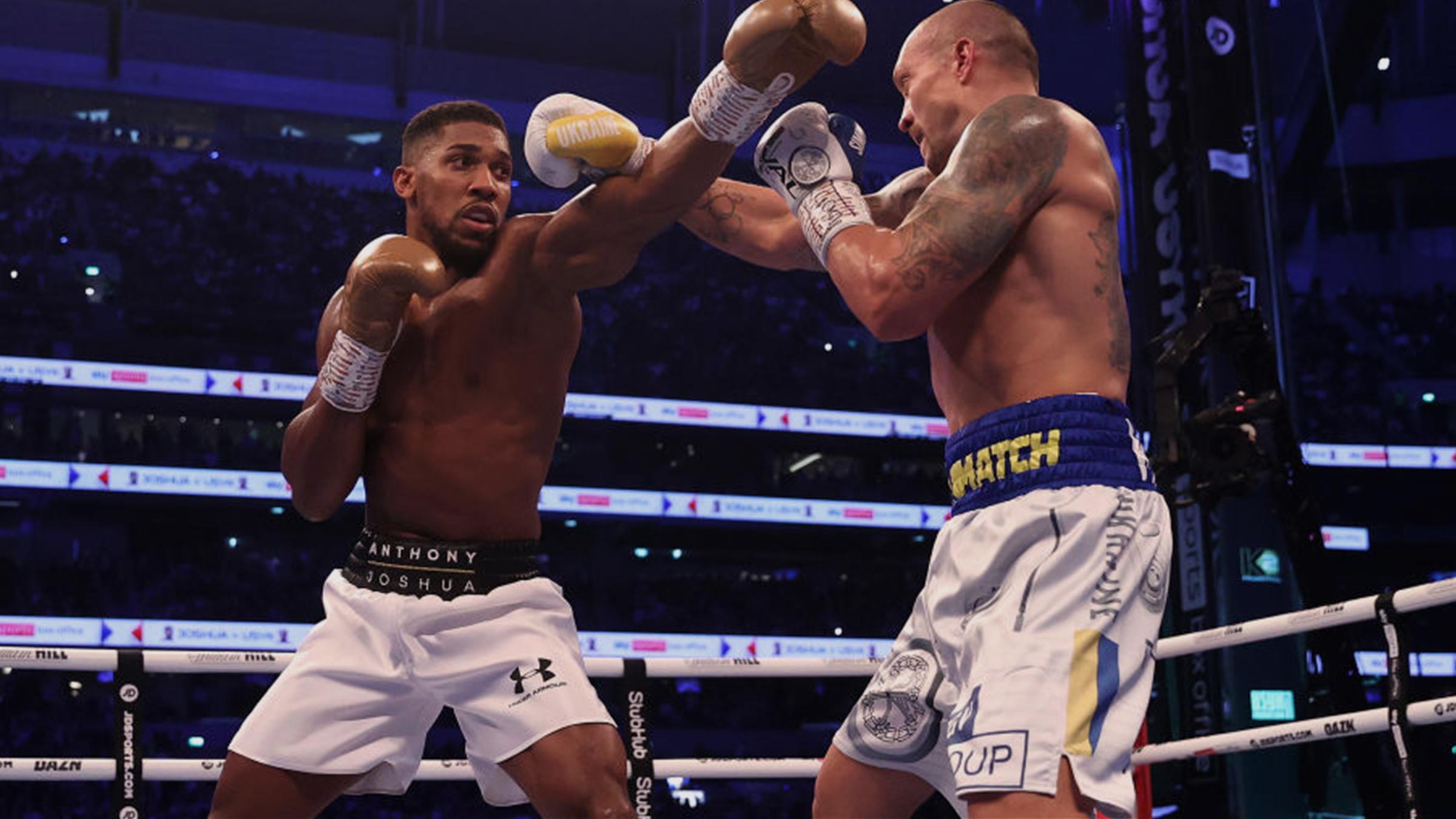 After their epic battle in London, the stage is set for a phenomenal rematch between champ Oleksandr Usyk and Britain's Anthony Joshua – live on Sky Sports Box Office. Here's what you need to know
By Chris Miller, Writer
There's nothing quite like a world heavyweight title fight. This division is where the true legends of the sport are made, from the likes of Lennox Lewis and the Klitschko brothers in the 21st century to Muhammad Ali, Joe Louis and Joe Frazier, all the way back to Jim Jeffries and Jack Johnson in the sport's formative years.
And on Saturday 20 August, two modern titans of heavyweight boxing meet for the second time with four belts on the line – and you can watch Anthony Joshua v Oleksandr Usyk live on Sky Sports Box Office.
It promises to be an epic encounter, with Britain's Joshua hungry to win back the world titles he lost to the former cruiserweight champ in their last meeting. There are outside factors giving this fight a greater meaning too, so read on for everything you need to know…
What's the backdrop to this fight?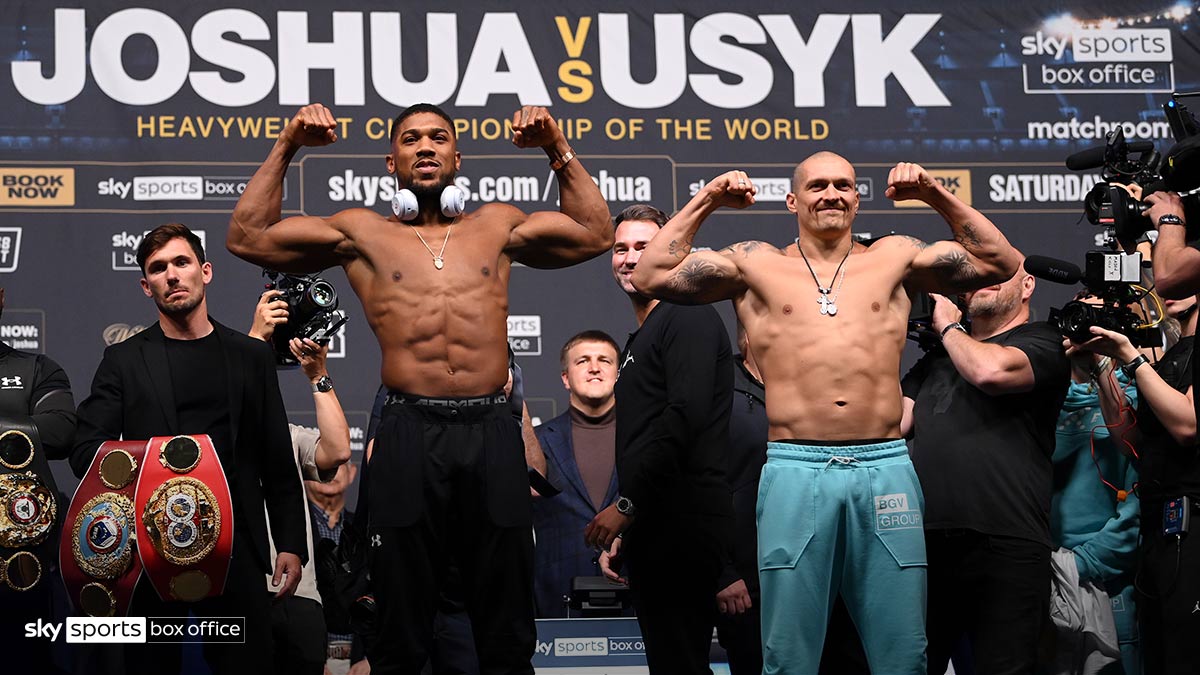 There are two answers to that. The first is that it's a rematch following their clash in London last September, when Joshua arrived at the Tottenham Hotspur Stadium confident of defending his WBA, IBF, WBO and IBO world titles in front of a home crowd – only for Usyk to give him a boxing lesson and win by a unanimous points decision. Joshua's team activated his contract's rematch clause quick-smart, and less than a year later, the two are ready to return to the ring.
The other answer is to do with Usyk's homeland. The Ukrainian had hoped to stage this rematch in Kyiv, but the Russian invasion put paid to that – and almost the fight itself. Usyk joined a local militia group and told CNN: "I really don't know when I'm going to be stepping back in the ring. My country and my honour are more important to me than a championship belt."
However, Vitali Klitschko – the former world heavyweight champ who is now Mayor of Kyiv – encouraged Usyk to accept the fight and leave Ukraine to train.
How will this affect Usyk?
It could go one of two ways. Usyk has admitted he isn't 100% focused on the fight. "I am going to be following what's happening back home every single day," he says. "I don't want to be cut off from that. I want to hear every day what's happening in my country."
But the champ also says that the invasion – during which Russian troops took over his house and used it as an impromptu barracks – has given him renewed purpose. When he visited wounded Ukrainian soldiers, he says, they were "asking me to go and fight for my country and for my pride. They told me that if I go and fight there I am even going to help our country more than if I stayed and fought in the war. A lot of my close friends are on the front line, standing and fighting… With this fight I want to bring them some joy."
What's Joshua's response to that?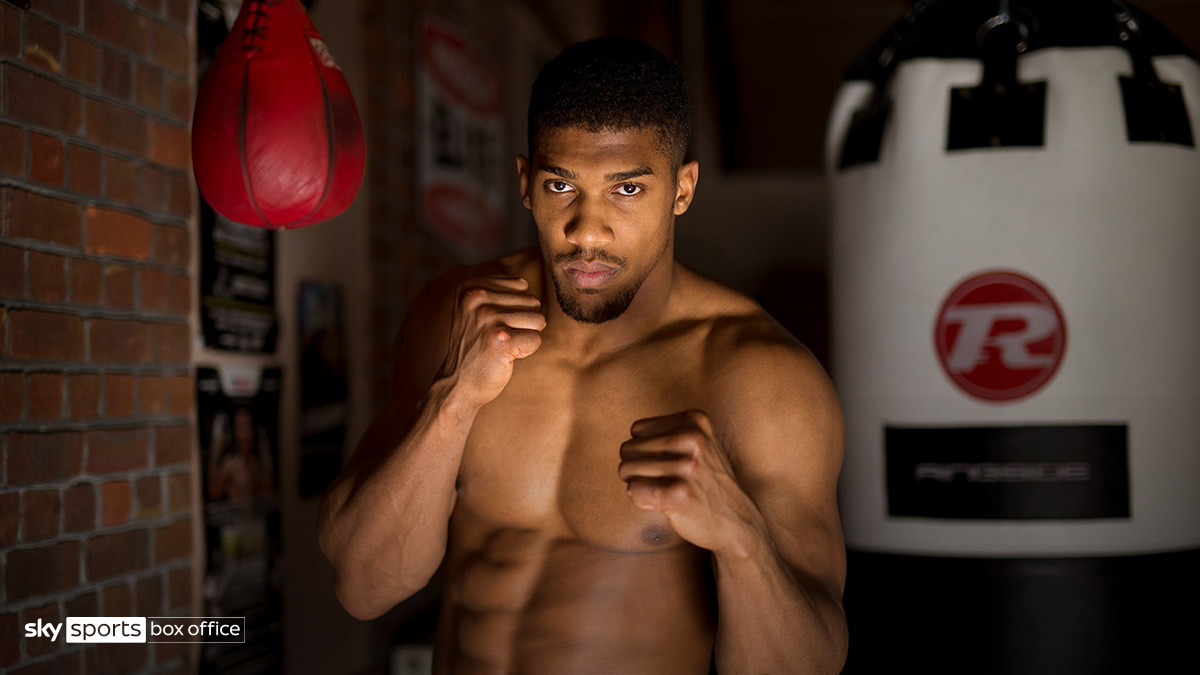 It's fair to say the chat between the two fighters has been less brash and more respectful than the standard. AJ admits he messed up his approach to the first match-up. "The fight in September, he was right, and I was wrong. Simply, I have to reverse that." He's been generous to his opponent, mindful of the struggles Usyk has faced in recent months. "I wish Team Usyk a successful training camp and safe travels wherever they go in the world," he says.
That's not to say he's taken his eye off the ball. "Definitely the hunger is still there. As I always said from the get-go, stay hungry. Just keep the motivation high. Things happen in life but resilience, mental toughness and consistency will always prevail. We're still on the road to Undisputed for sure… I'm focused on the goal, and God willing I'll perform, and I'll become three-time heavyweight champion of the world."
Where is the fight taking place?
With Ukraine unavailable, and Usyk understandably unwilling to fight Joshua in the latter's homeland again, the venue has been confirmed as King Abdullah Sports City in Jeddah, the coastal resort in Saudi Arabia. This had led to the bout being dubbed "Rage on the Red Sea", although if you ask us there seems to be very little rage involved.
Who's most likely to win?
Usyk is the bookies' favourite, although not by much. Joshua is taller, with a longer reach, and three years younger than the Ukrainian – but those stats don't make up for what the BBC's Coral Barry called "a strange, hapless performance" from AJ last time, compared with Usyk's "masterclass". Usyk's southpaw stance also counts in his favour. But we've all seen what Joshua can do when he gets it right, not least in his two brilliant wins against Andy Ruiz Jr.
What happens after this fight?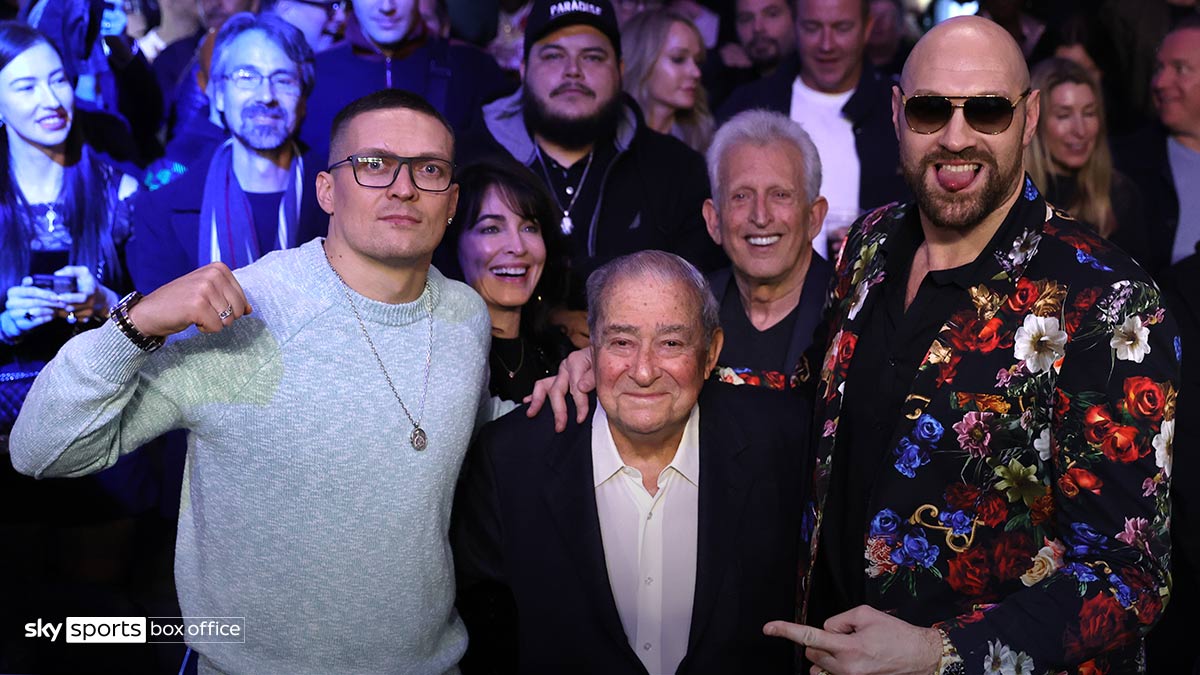 There's one name on everyone's lips: Tyson Fury. If Fury's Wembley fight against Dillian Whyte at Wembley in April was generally agreed to be the biggest British fight of all time, imagine what Fury v Joshua would be like with the undisputed heavyweight championship of the world on the line. The "Gypsy King" claims to be done with boxing, of course, but strongly hinted he would come out of retirement to face Usyk (the two are pictured above).
Oh, he'd fight Joshua, too… under very specific circumstances. "If he beats Usyk, he's got to fight me for free in England, for the fans," Fury says. "Not for hundreds of millions abroad in a foreign country, here, in the UK. Free-to-air TV, free tickets, sell out Wembley. It'll be watched by 30 million people for free. No money earned. We do this one for the fans of the UK. Let's see who's the real man of the people."
How do they measure up?
When is Joshua v Usyk II on TV?
You can see this absolutely massive heavyweight title fight on Sky Sports Box Office from 6pm on Saturday 20 August. It's available to order from 10am on Tuesday 16 August and costs £27.95 in HD or £26.95 in SD.
How can I order the fight?
To watch this event, you must have a TiVo® box, Virgin TV V6 box, powered by TiVo®, or Virgin TV 360 box.
TiVo® and V6 customers: Go to Home > On Demand > Live Events or press On Demand and go to Live Events. Press the red button then choose the event and follow the instructions on screen. A TV PIN may not be required. To view your booking, once purchased, go to On Demand > Live Events > Event Bookings.
Virgin TV 360 customers: Go to Home > Live Events, press OK then choose your event and follow the instructions on screen. A TV PIN may not be required. To view your booking, once purchased, go to Home > Saved > Rentals.
A TV PIN will be required on TiVo® or Virgin TV 360 unless you have changed or change the settings on your box. If you would like to disable the PPV pin prompt on TiVo, complete the following setting changes via your remote: go to Settings > Purchase Controls and ensure the setting is set to "allow purchases without a PIN". This will disable all PIN prompts for content that does not conflict with the regulatory watershed requirements.
This event CANNOT be recorded and is NOT available to view/purchase via Liberate boxes. Repeats are free once you've ordered the event. If you miss the event, you can buy the repeats for the same price. The event is repeated at 8am and 3pm on Sunday 21 August (last playout). The event can be watched either live or On Demand during its repeat window.
To check the event has been purchased, TiVo® and V6 customers should go to Home > On Demand > Live Events. The event will be there with a status of "booked". Virgin TV 360 customers should go to Home > Saved > Rentals. The event will be there.
If the fight card is changed after the event has been purchased, an equivalent match may be provided by the broadcaster. In this case, no refund would be provided. If the broadcaster cancels the event, then refunds can be applied.
Once a customer purchases the event, it is policy that refunds are not made unless there is a technical fault or the event is cancelled. It is useful for the customer to know that repeats take place on the following day for all Live Events in case they can't make the time of the actual event.
TiVo® and V6 customers can view the event on a second TiVo® or V6 box associated with the account without additional purchase. Please note where the second box is a non TiVo® or V6 box it will not be viewable on that box. Once selected, it correctly displays "Purchased" and "View Now". When "View Now" is selected, it then moves to "Event Bookings".
Virgin TV 360 customers can view the event on a second Virgin TV 360 box associated with the account without additional purchase. Please note where the second box is a non Virgin TV 360 box it will not be viewable on that box. Customers should go to Home > Saved > Rentals. The event will be there.
IVR Payments (CSC only)
We offer our customers the ease and convenience of being able to make a credit or debit card payment towards their account through our call tree. It's possible that you may receive a call from a customer on the day of the event to say that they have made a payment towards their account by this method but they are still not able to purchase the event.
To help in this scenario:
Check Cardpoint to see if a payment has been made via the IVR

If the FULL balance on the account has been paid you can cancel the Non pay work order

Then you should advise the customer to reboot their set top box
If you follow these steps in order, the customer is likely to have their service restored quickly, therefore allowing them the opportunity to order the Event. Take a look at the process link which confirms the process you should follow http://kn-how2/control/credit%20services%20interaction/f6a43f4c29c245468748bb597a34ca09.html
Fault handling
All fault information and advice on the best way for you to handle faults can be accessed on the following live link which will be updated during the weekend.
http://kn2-dac-p0001/itsd/julietest.asp