Skip to main content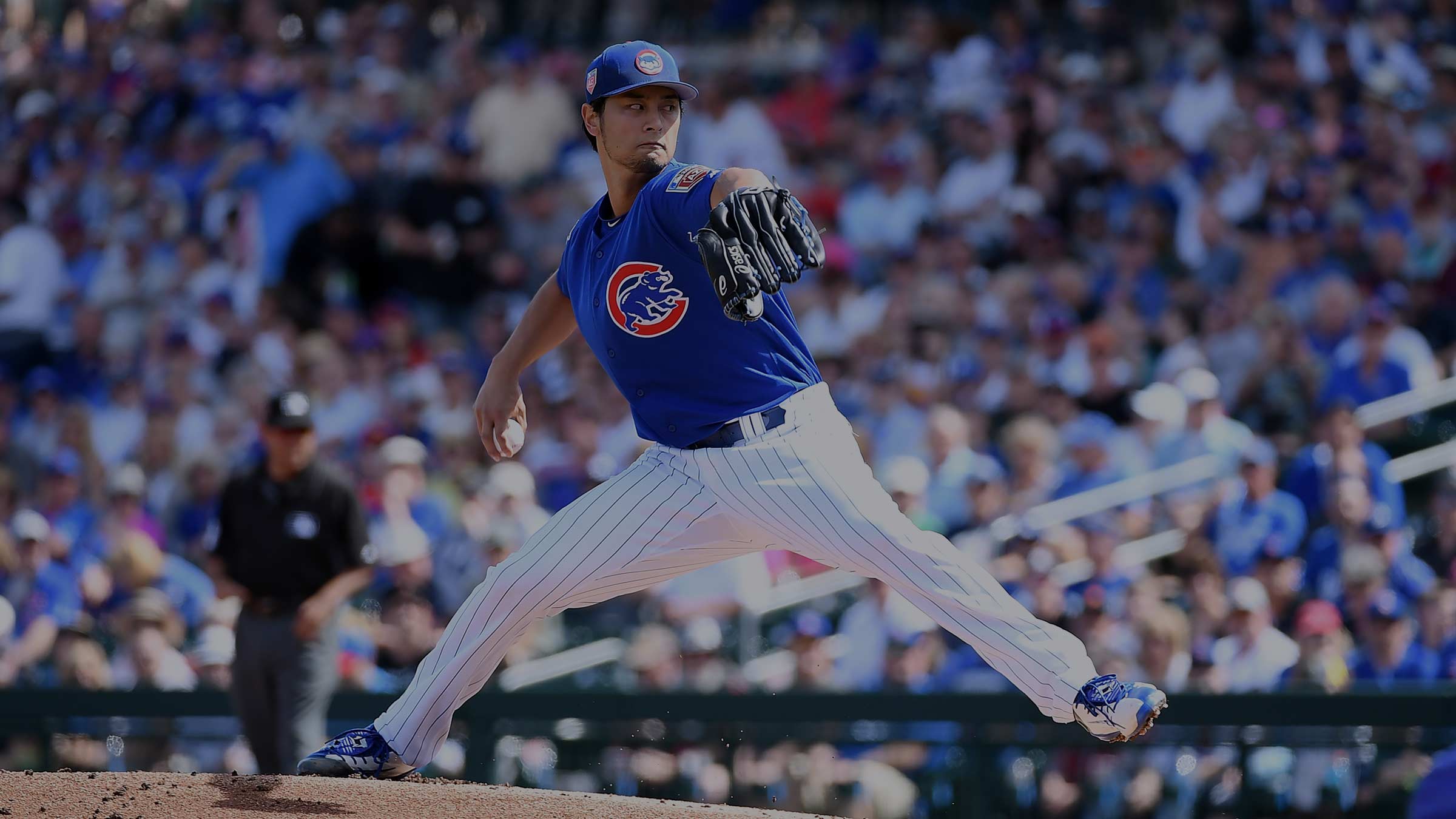 Become an expert with our essential guide to the sport
Major League Baseball: Los Angeles Dodgers @ Chicago Cubs, Wednesday 20 June, 7.15pm, BT Sport ESPN/HD (CH 534/530)
"Baseball, it is said, is only a game. True. And the Grand Canyon is only a hole in Arizona. Not all holes, or games, are created equal." So said journalist George Will about the sport that has been called America's greatest pastime, and even its national religion! But on this side of the pond, the game has given us little more than an appreciation of its headwear.
The loss is ours, and we think it's time to rectify the situation. With loads of games live on BT Sport (including the forthcoming showdown between the Los Angeles Dodgers and the Chicago Cubs) and two Major League Baseball games to be hosted at the London Stadium in 2019, we thought it was time to put together a handy guide to help get you better acquainted with the sport.
From the essential rules to the terminology that will make it sound like you've been watching the diamond for years, you'll be knocking it out of the park in no time…

The basics
The pitcher throws the ball, the batter tries to hit it. Simple. If the batter makes contact with the ball, he becomes a runner, and tries to run around three bases with the aim of getting back to where he started from, whereupon he scores a run. He can stop at any of the bases, and run again when the next batsman comes in. When three batsmen are out (we'll get to how in a bit) the batting team and the fielding team swap roles. It's basically like rounders, only much, much faster.
The terms

Pitch
A throw from the pitcher that the batter tries to hit. Never, ever refer to the field of play as a pitch, because you will look a right numpty.


Home plate
A five-sided rubber mat, 17 inches across the front, over which the batter stands. The pitcher must try to throw the ball over the plate.
Strike
If a batter swings at a pitch and misses, he records a strike. If he fails to swing at a ball that goes directly over the plate, he records a strike. If he hits the ball, but it goes out of bounds (i.e. not in the 90° "fair territory" in front of the home plate) it is a foul ball, and he records a strike. Once you have recorded three strikes, you are out.
Other outs
The batter can also be caught out, tagged (touched by a fielder holding the ball when not on a base) or fail to reach the base before the fielder touches it while holding the ball.
Inning
When both teams have had a bat. There are nine innings in a match.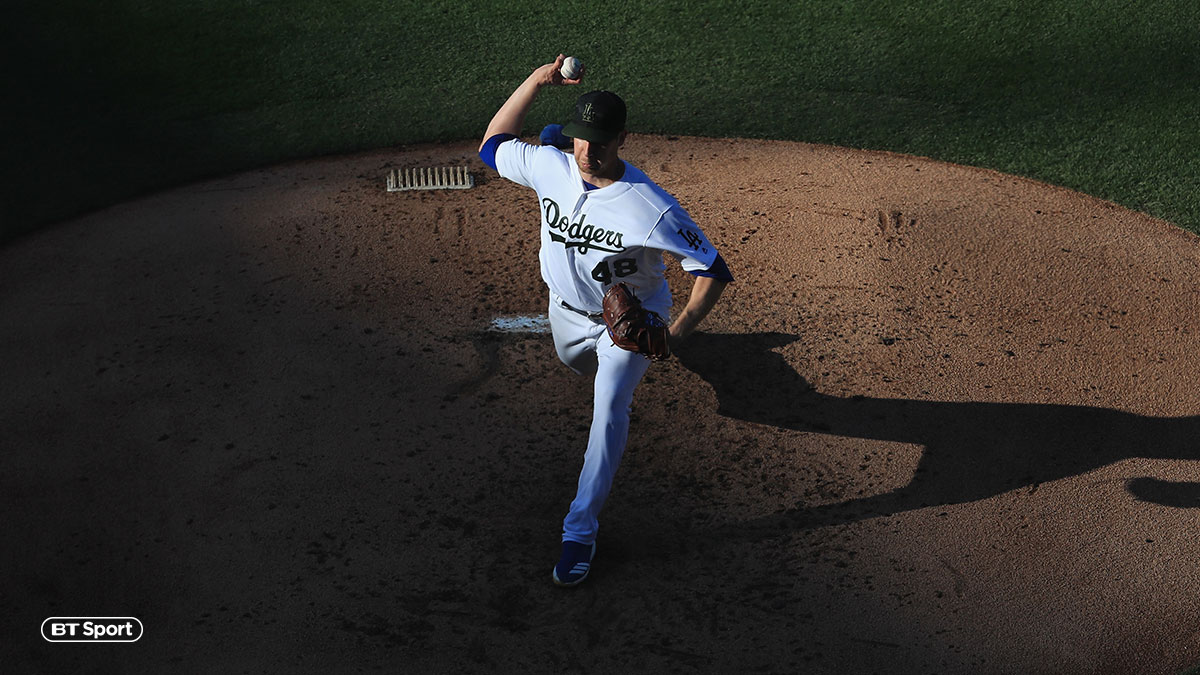 Ball
Obviously you know what a ball is. But it also means something else in baseball. When a batter doesn't swing at a ball, and it fails to go over the home plate, a "ball" is recorded. If four balls are recorded, the batsman gets a free pass, or "walk", to first base.
Stealing
When a runner tries to run to the next base as soon as the pitcher has committed to throwing their pitch. It's a sneaky and risky way of making progress.
Home run
When the batter hits the ball out of the playing field in fair territory, and is able to run around all the bases.


Bases loaded
When there is a runner on all three bases.
Grand slam
A home run hit when the bases are loaded.
Bunting
No, not the soggy stuff still hanging from rooftops across the UK following the royal wedding. In baseball, bunting is when the batsman lets the ball hit the bat without committing to a swing.
No-hitter
When a team doesn't record a single hit in its nine innings. Don't hold your breath, though. It happens roughly once every 1,500 games.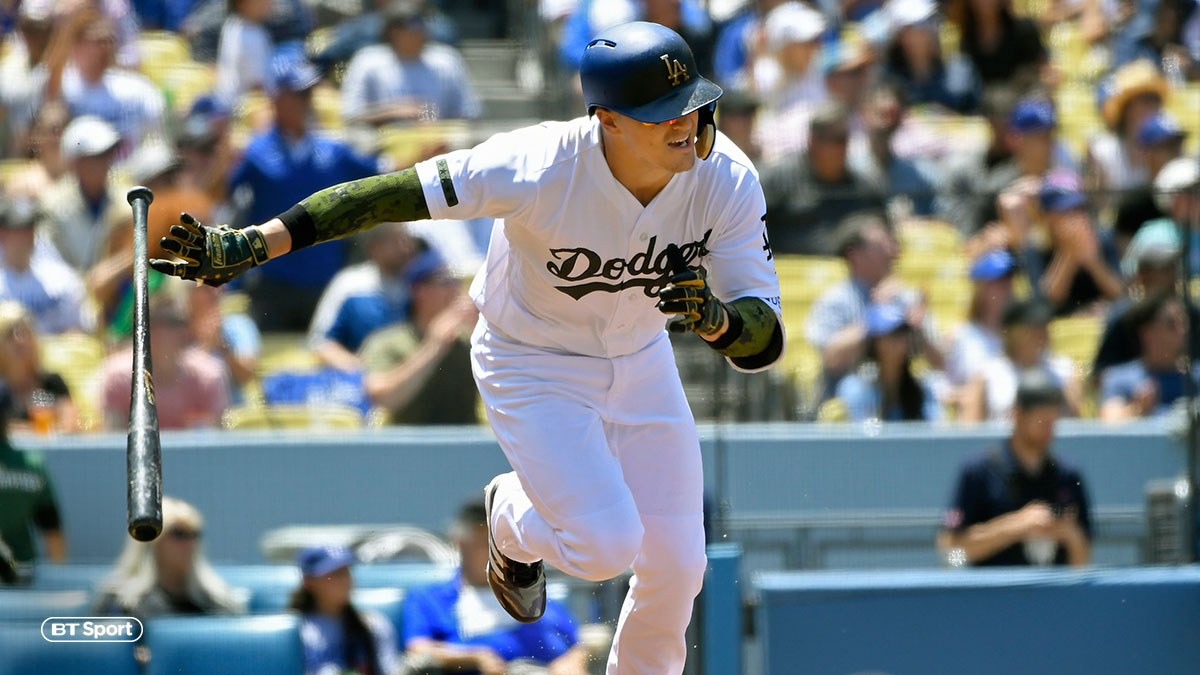 More baseball to binge on
BT Sport ESPN is the home of US sports action, so if you've got a hankering for even more baseball here are five extra shows to keep an eye on this week…
1. MLB Intentional Talk
Saturday 16 June, 1pm, BT Sport ESPN/HD (CH 534/530)
Chris Rose and 2004 World Series champion Kevin Millar take a broad – and fun – look at the world of entertainment and baseball.
2. MLB's Best
Saturday 16 June, 7.30pm, BT Sport ESPN/HD (CH 534/530)
This weekly highlights show will get you up to speed on all the latest jaw-dropping moments from Major League Baseball.
3. Live College World Series
Saturday 16 June, 8pm, BT Sport ESPN/HD (CH 534/530)
Watch the stars of tomorrow battle it out in game one at the TD Ameritrade Park in Omaha, Nebraska.
4. Live Baseball Tonight
Sunday 17 June, 11pm, BT Sport ESPN/HD (CH 534/530)
Highlights, expert analysis and the sport's biggest stories are all under the microscope in this live weekly round-up show.
5. Live MLB: Diamondbacks @ Angels
Tuesday 19 June, 3am, BT Sport ESPN/HD (CH 534/530)
Follow all of the action from Los Angeles, as the Angels host the Arizona Diamondbacks in the MLB.
Don't have BT Sport?
You can upgrade to our Virgin TV Full House package online via your My Virgin Media account here and get all four BT Sport channels in HD. If you've not registered for My Virgin Media or have forgotten your sign in details just head over to myvirginmedia.com.

HD: HD TV required to view HD channels. Number of inclusive HD channels depends on package.
BT Sport is included in Full House TV (previously TV XL) and VIP bundles or can be taken as an add-on at additional monthly cost. Premium channels and upgrades must be kept for at least 30 days.