Skip to main content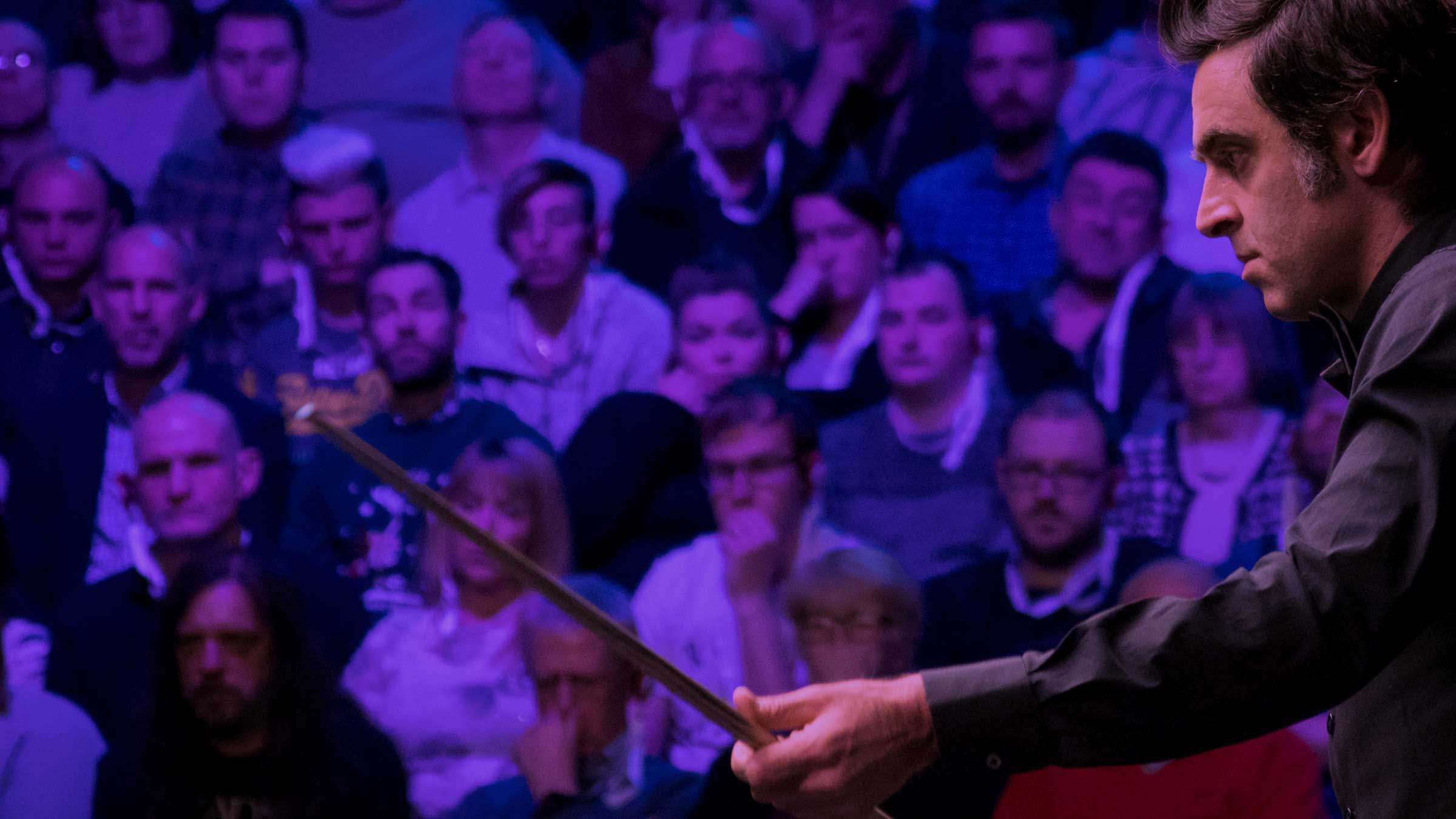 The snooker maverick has the chance to break a special record at The Masters, so we've rounded up some remarkable stats from a remarkable player
The Masters final 2018, Sunday 21 January, from 1pm, BBC Two/HD (CH 102/162)
The history of snooker is littered with temperamental, erratic geniuses who have lit up the sport, but never quite fulfilled their potential. For all their mercurial talent, Alex Higgins and Jimmy White didn't hit the heights consistently enough to dominate the game. Fast-playing and fast-living, they were the archetypes of the flamboyant showman who, in the end, always seemed to get ground down by the sport's ruthless automatons (normally called some variation of Stephen). Then along came Ronnie O'Sullivan and changed everything.
Widely regarded as the most natural talent ever to pick up a cue, O'Sullivan was the bad boy who consistently scaled the heights of greatness. And is still doing so, 25 years after his professional debut. On his day, O'Sullivan remains all but unbeatable. And his day seems to come around that bit more regularly at the Masters, a tournament he has won a record seven times, including the last two editions.
This year at Alexandra Palace has the potantial to be even more special for "the Rocket". If he wins here again, he will officially have more Triple Crown titles (World Championship, UK Championship, The Masters) than any other player in the sport's history – 18.
Ally Pally has proved a happy hunting ground in the past, and first up this time he faces ninth seed Marco Fu. Hot on the heels of his recent triumph at the UK Championship, O'Sullivan looks like he means business. That said, the thing about mercurial geniuses is you can never quite work out what frame of mind (excuse the pun) they will be in. Which one of "the two Ronnies" will turn up is anyone's guess, but it should be enormous fun finding out.
We pulled together the big numbers you need to know about this snooker legend…
917 The number of century breaks racked up by our Ron in his career, comfortably the most by any player. Next on the list is Stephen Hendry, with 775.
13 The number of those century breaks that have been maximums – another record. Again, Hendry is second, reaching the magical 147 eleven times.
£9.5m That's his career prize money, which (once again) tops the list.
5 minutes 8 seconds The fastest ever 147, achieved by O'Sullivan at the World Championships in 1997.
5 The number of World Championships Ronnie has won. This is just to show that he doesn't top every list. In fact, it only gets him 7th place on the all-time list and, let's face it, nobody's likely to beat Joe Davis' 15 anytime soon.
2 The number of hands he can play snooker with. Okay, everyone plays with two hands (have you ever tried playing with one?) but he can switch his dominant hand if the shot demands it, and is almost as good with his left.
34:54 The best time he's recorded for a 10k. An enthusiastic advocate of running, for mental as well as physical benefits, this time placed him in the top 1,500 in the UK in 2008.
1:47.3 He's not just fast on two feet. His time as a Star in a Reasonably Priced Car for the BBC's Top Gear put him fourth out of 63 entrants.
2 The number of crime novels Ronnie O'Sullivan has written. Framed was published in 2016, Double Kiss in 2017. Is there no limit to the man's talents?
The Masters final 2018, Sunday 21 January, from 1pm, BBC Two/HD (CH 102/162)
HD: HD TV required to view HD channels. Number of inclusive HD channels depends on package.