Skip to main content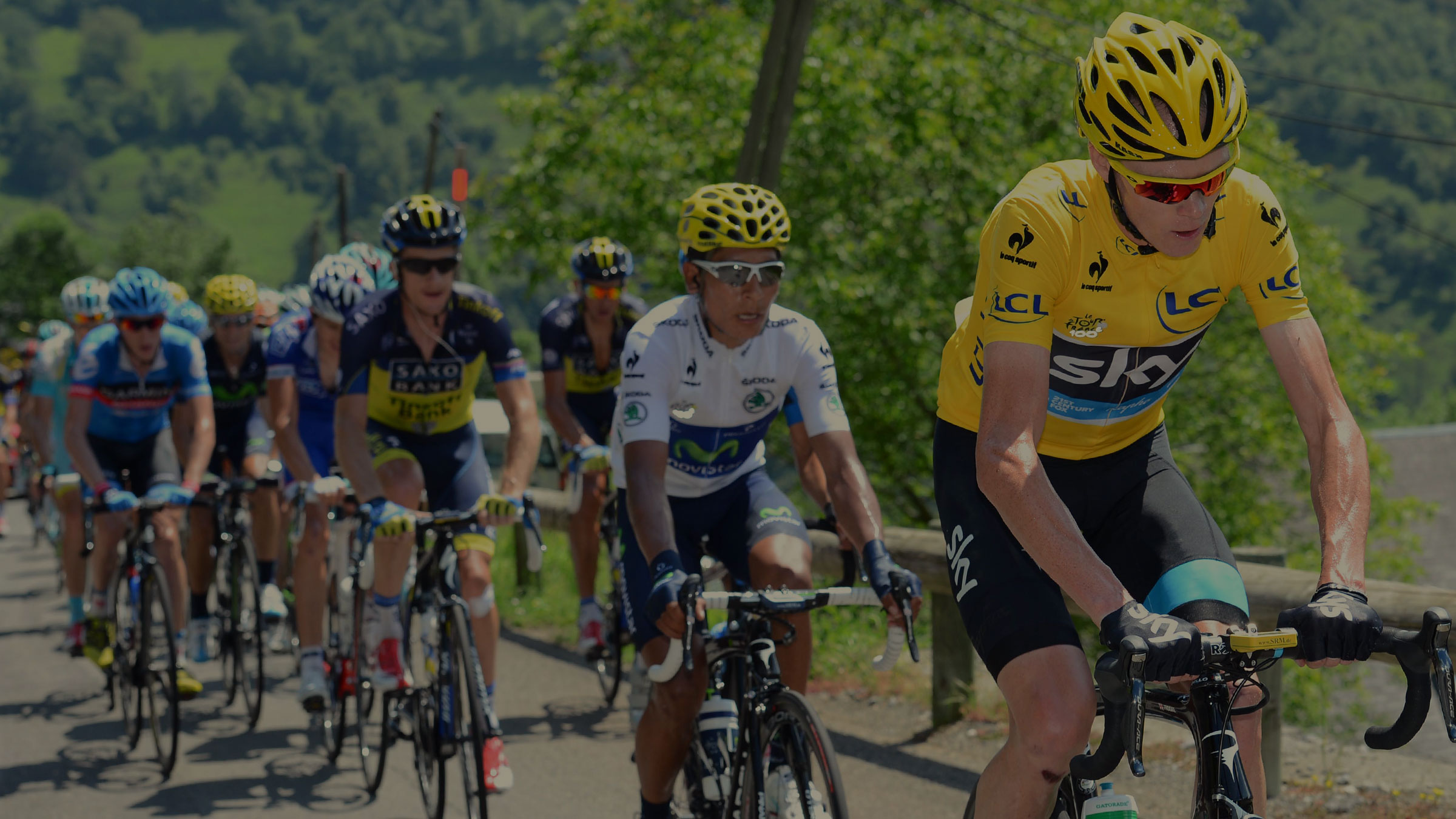 There can be no doubt that Chris Froome is one of the finest athletes in the world right now, but is he the best we've got?
Chris Froome profile
Having wrapped up a fourth Tour de France title this year, the 32-year-old can also be considered one of the best cyclists the UK has ever produced. But is he the greatest? We ask two sports writers to argue whether Froome is the best cyclist in this country's history – and that means even better than some who are already bona fide legends...
YES! Froome is the greatest ever
James Spender, features editor, Cyclist magazine
He's the real deal
Sorry Chris, Laura and Jason, we salute you – but aspiring kids dream of Grand Tours, not velodrome boards. And of those Grand Tours, which is the greatest? The Tour de France. So where does that leave our UK stars? Brian Robinson was the first Brit to finish the Tour in 1955; Tom Simpson was the first to wear the yellow jersey in 1962; and Mark Cavendish has won the most stages with 30, but no one from that list ever won the thing outright. So by process of elimination, the greatest British cyclist of all time must be either Bradley Wiggins or Chris Froome. And when you boil it down, Froome has won it four times compared with Wiggo's solitary triumph.
He's one of our own (sort of)
Froome was born in Kenya and spent most of his early life there. But after that? OK, now he lives in Monaco. But he's in good company. Lizzie Deignan (née Armitstead) lives there, as does Geraint Thomas. Plus, in the words of Froome, "my dad is British, my mum is British, my passport says British, so if I'm not British, what am I? " The guy is British – embrace him. We chose Greg Rusedski as our Sports Personality of the Year once, don't forget.
He could become the world's greatest
The more times you win the Tour de France, the greater a cyclist you are. Simple. Froome has won it four times, three of them back-to-back. He's now just one title shy of Eddy Merckx (above), Jacques Anquetil, Bernard Hinault and Miguel Indurain – four of the greatest cyclists who ever lived. But unlike those four, and the retired Wiggins, Froome is 32 and has many seasons left in him. So the real question isn't if Froome is the best British cyclist of all time, but rather could he become the greatest cyclist ever? After Merckx, that is. No one will ever best Eddy – on that we can agree.
NO! Froome doesn't rank alongside the proper legends
Mark Bailey, sports writer, The Telegraph
Wiggo and Sir Chris are still on top
Froome's haul of four Tour de France titles in five years is the kind of glorious Gallic conquest even Henry V would admire, but other British cycling icons have accomplished more. With his 2012 Tour de France victory, five Olympic gold medals and eight world titles, Sir Bradley Wiggins won 14 A-grade global cycling titles. Sir Chris Hoy won six Olympic titles (a joint British record) and 11 world championship gold medals. Froome's a hero, but he certainly isn't a legend just yet.
Froome has fewer strings to his bow
The champ has mastered the Tour de France but he hasn't cracked other major road races like the Giro d'Italia and the Vuelta, where he's finished as runner-up three times. Although he won bronze in the time trial at London 2012 and Rio 2016, he hasn't recreated his Tour dominance in other events. In contrast, Chris Hoy won Olympic gold in four events – the 1km time trial, sprint, team sprint and keirin – and Wiggo excelled in everything from the Tour and the time trial to the madison and the team pursuit, like some sort of cycling Swiss army knife.
He's just getting started
If any athlete wants to earn the GOAT tag they need to dominate for at least a decade. Froome won his first Tour in 2013 so he's only been a true world-beater for four years. Hoy enjoyed a ten-year rampage from his first world title in 2002 to his last Olympic gold in 2012, while Wiggo was at the top of his game for 13 years, from his first world title in 2003 to his final Olympic gold in 2016. Although uniquely talented, Froome has a long way to go before he can match their all-conquering brilliance.