Skip to main content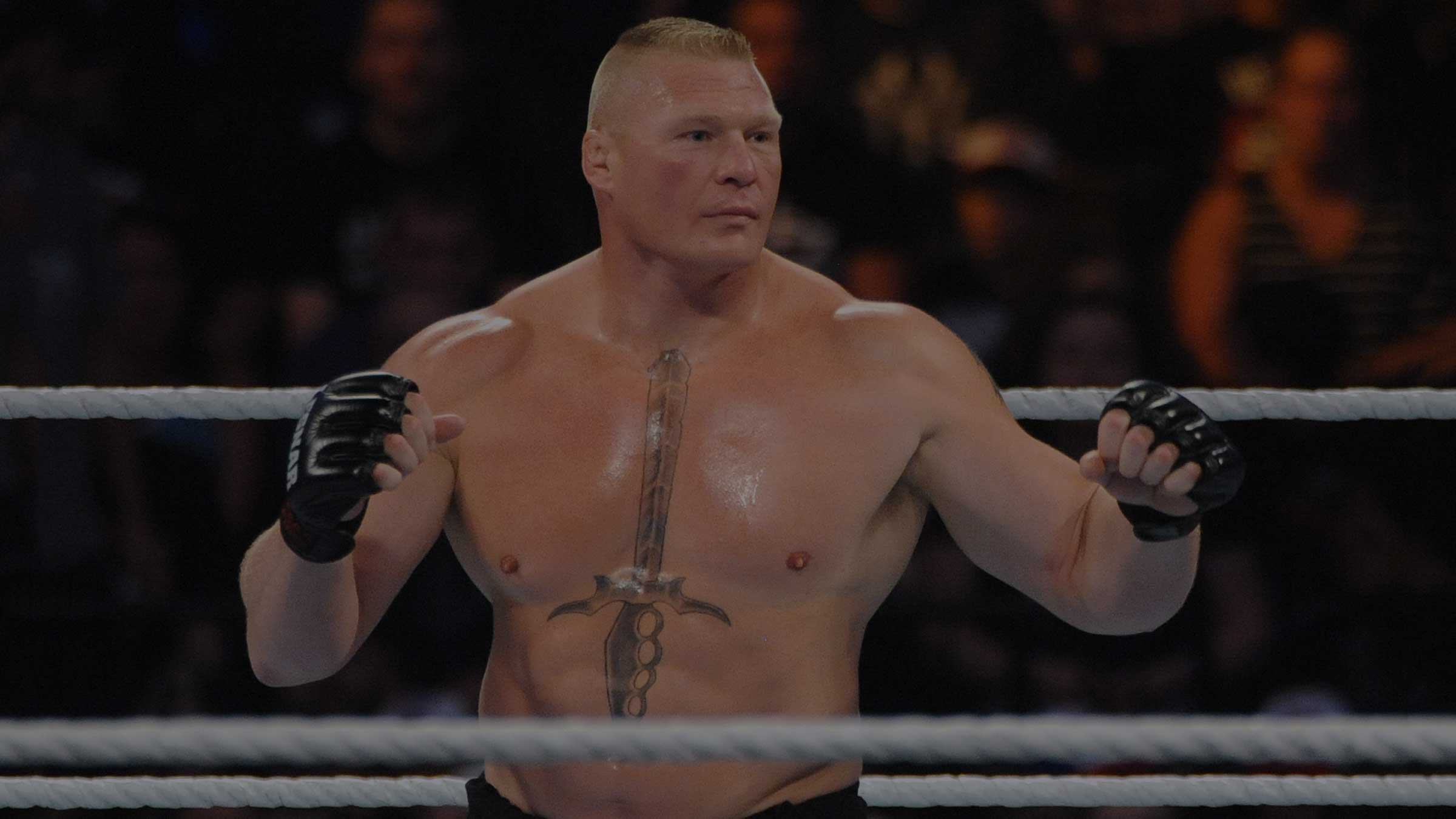 Still reeling from Joshua v Parker? There are so many big names in WrestleMania 34, you'll need to take a deep breath…
Sunday 8 April, midnight, Sky Sports Box Office. £19.95. Booking now open
Brock Lesnar. Roman Reigns. AJ Styles. Ronda Rousey. Triple H. Kurt Angle. Even The Undertaker is rumoured to be rising again as the biggest show in World Wrestling Entertainment crashes into New Orleans' Mercedes-Benz Superdome next Sunday night (Monday morning in the UK). No wonder they are calling it "Showcase Of The Immortals".
Fans had hoped the question of who'd win in a fight between Brock Lesnar and Roman Reigns would be answered at WrestleMania 31 – but thanks to Seth Rollins, who crashed their Heavyweight Championship Match, it didn't happen. That could all change on Sunday! After winning the Elimination Chamber Match, Reigns will face Lesnar for the Universal Championship.

WWE Champion AJ Styles will put his title on the line after being called out by Royal Rumble winner Shinsuke Nakamura. This is a match made in fan heaven and therefore a match made in the burning bowels of hell. In other words, we're flaming excited!

But wait… there's even more!

We couldn't make this one up. UFC star Ronda Rousey is making her full WWE debut in a mixed tag team match we need to see to believe. She's teaming up with Kurt Angle to take on husband-and-wife team Triple H and Stephanie McMahon. If you're new to WWE (where have you been?), here's a quick catch-up: in a guest appearance at WrestleMania 31, Rousey entered the ring and put Triple H through a table. He and Stephanie were a bit mad about it. Things escalated, as they often do, so this rematch could be quite tasty!
As if those three major matches weren't enough to get our blood up, Charlotte Flair will face Asuka for the SmackDown Women's Championship, John Cena is hoping The Undertaker will turn up for a dream showdown, and we'll witness the first ever WrestleMania Women's Battle Royal. Oh, and did you hear that former champ Daniel Bryan has been officially cleared to wrestle again? There's not much doubt over whether he'll turn up…
It's gonna be massive – we'll see you there!
How to order
Go to Home > On Demand > Live Events. To view your booking, once purchased, go to On Demand > Live Events.
This is a live event only and cannot be recorded. Price includes scheduled repeats at 10am, 3pm, 8pm, 10pm and 1am from Monday 9 April to Wednesday 11 April, and at 10am and 3pm on Thursday 12 April