Skip to main content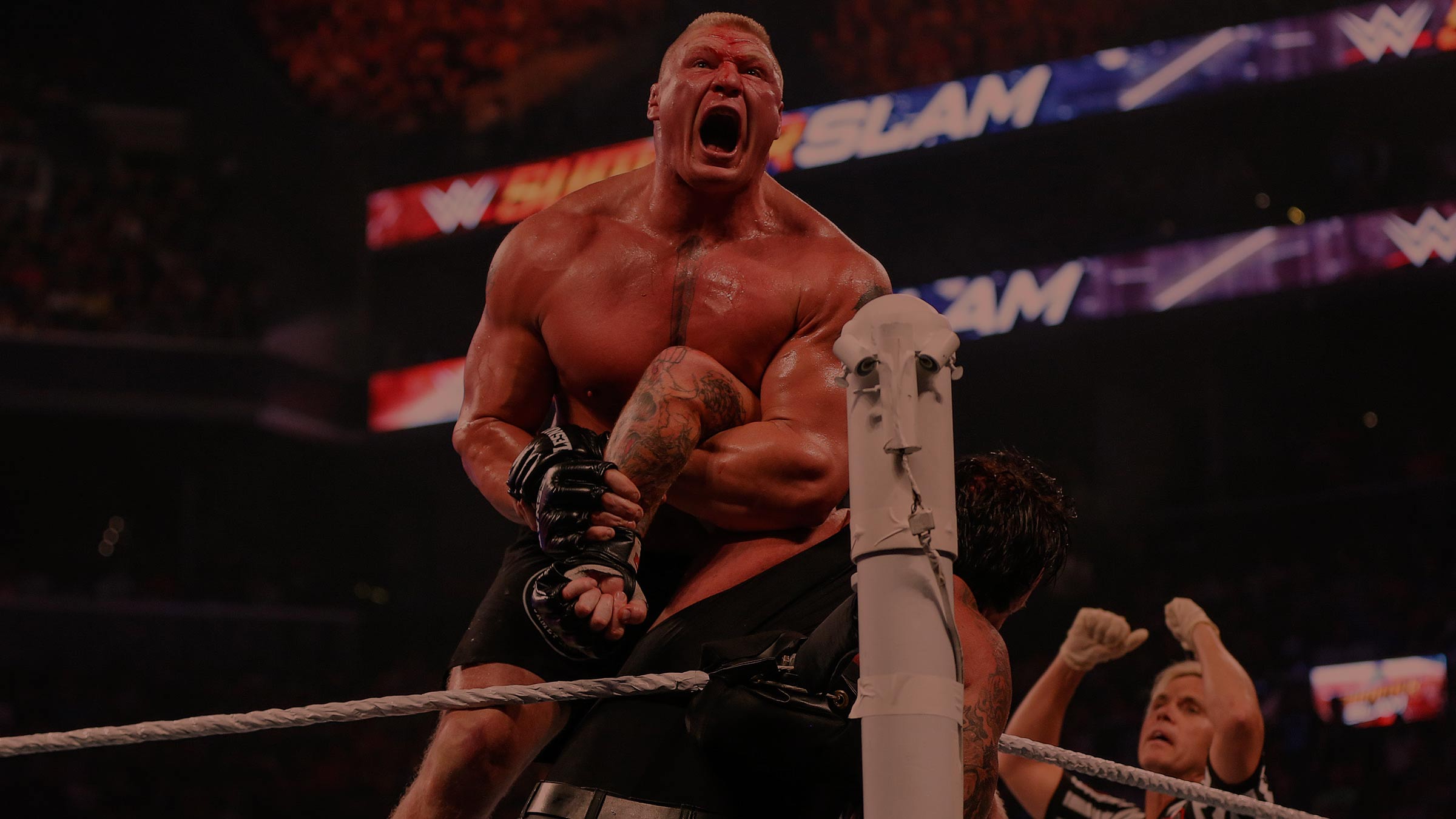 Things are about to hot up in Toronto as the stars of WWE prepare to do battle at one of the most prestigious pay-per-views in the WWE calendar
WWE SummerSlam, Sunday 11 August, 12 midnight (early Monday 13 August), Sky Sports Box Office. £19.95 (SD only). Booking opens Tuesday 6 August at 6am
If WrestleMania is the granddaddy of them all when it comes to WWE pay-per-views, SummerSlam is its cool little brother. The Euros to its World Cup, the Manchester to its London, the Kane to its Undertaker.
It all started back in 1988. WrestleMania III had become the most successful pay-per-view event in wrestling history a year earlier, and Vince McMahon, savvy from the off, wanted to capitalise. SummerSlam was born, taking place at New York's famous Madison Square Garden, and it's been a highlight of the WWE calendar ever since.
This year, it's scooting over the border to Toronto, Canada, and the star-studded card is already looking awesome. Brock Lesnar and Seth Rollins' feud will come to a head, as they again face off for the WWE Universal Championship. With the belt flip-flopping between the two of them since Rollins defeated Lesnar at WrestleMania 35, can Rollins stomp Lesnar to the curb and win back the title, or will the former UFC star F5 Seth into oblivion?

Elsewhere, Kofi Kingston will be defending the WWE Championship he won from Daniel Bryan at WrestleMania, while two huge women's bouts have already been announced. Ireland's own Becky Lynch will fight tooth and nail to keep her Women's Raw Championship belt away from Natalya, and Ember Moon will attempt to win her first major strap, as she challenges Bayley for the SmackDown Women's Championship. It's on!
Ahead of this weekend's epic night of action on Sky Sports Box Office, we want to test your knowledge of all things SummerSlam. Do you have what it takes to become a champion? Find out by taking our quiz…
Are you a SummerSlam Superfan?
How to order
Easy! Go to Home > On Demand > Live Events. To view your booking, once purchased, go to On Demand > Live Events. After that, just sit back and watch WWE's superstars go head to head on an unmissable night of action.
Want more big fight action?
From blockbusting boxing bouts to wild nights of WWE wrestling and MMA matches from the UFC and beyond, it's all on our homepage…
This event can only be purchased/viewed on TiVo and Virgin TV V6 Boxes.
Schedule and programming subject to change. Not available in HD. This is a live event only and cannot be recorded. Price includes scheduled repeats on Monday 12 August at 10am, 4pm and 8pm; Tuesday 13 August and Wednesday 14 August at 6am, 12pm, 6pm; Thursday 15 August at 12am, 6am and 12pm.