Skip to main content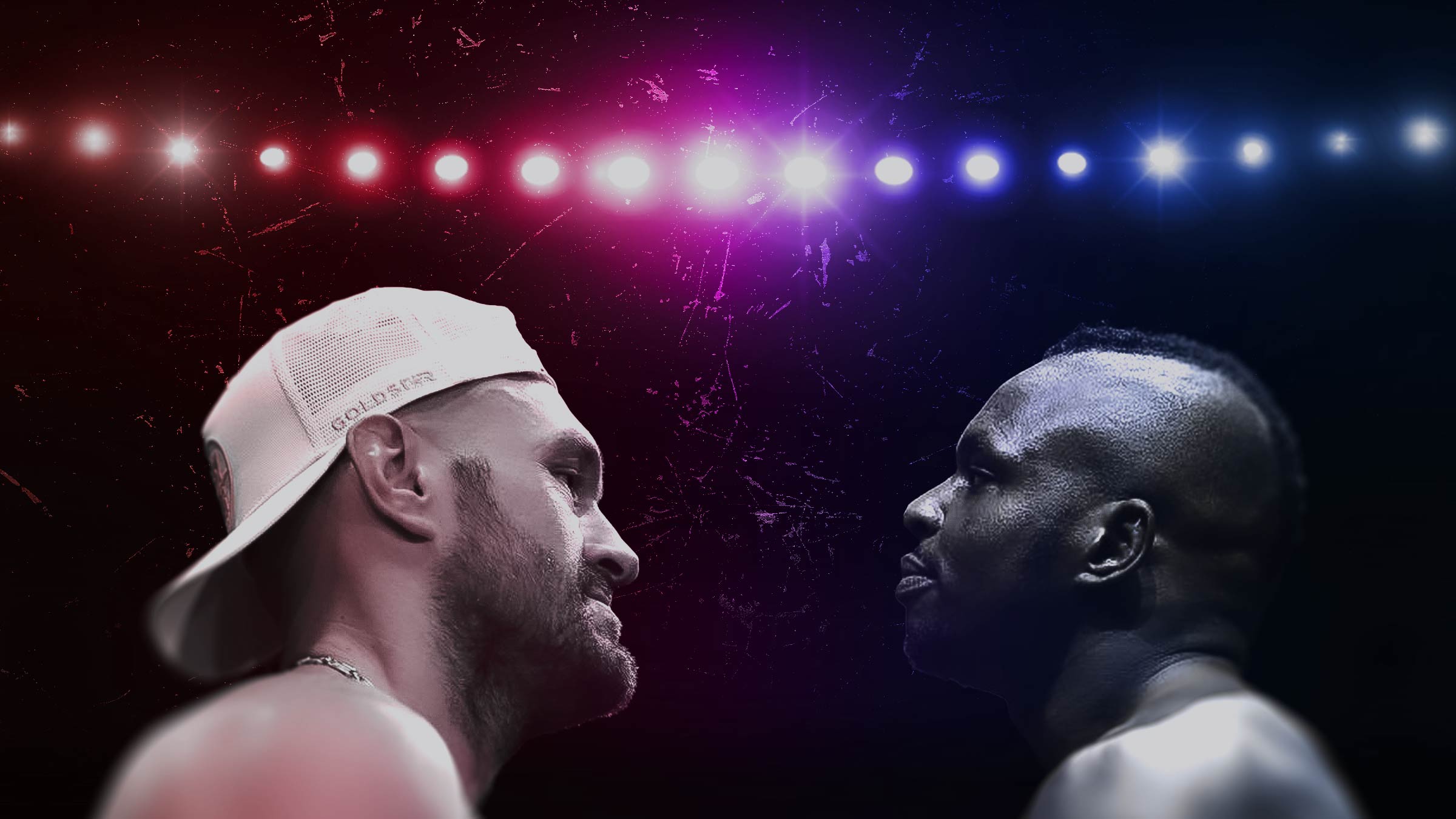 Britain's boxing superstar Tyson Fury takes on Dillian Whyte at Wembley in one of the biggest fights ever. Read on to find out how you can purchase it on BT Sport Box Office with Virgin Media.

By Chris Miller, Writer
There are big fights, and then there are BIG FIGHTS. The all-British heavyweight showdown between Tyson Fury and Dillian Whyte is set to be the biggest boxing event in UK history. The excitement among sports fans, which has been red-hot ever since the clash was announced, is now building to fever pitch ahead of the fight… and you can watch it live on BT Sport Box Office with Virgin Media on Saturday 23 April.
Fury, the "Gypsy King", the defending WBC champion, is the huge star with the huge personality – but Whyte has been one of the world's best heavyweights for years and is a serious contender. It promises to be an epic face-off, so here's everything you need to know…
Doesn't Tyson Fury hold all the world heavyweight belts?
No. Lennox Lewis was the last man to be the official undisputed heavyweight champ, but the Manchester-born Fury came close in 2015, when he beat Wladimir Klitschko to hold the WBA, WBO, IBO, IBF and The Ring heavyweight belts. However, he was stripped of the IBF title almost immediately because his contract stipulated a rematch with Klitschko instead of a contest against the IBF's mandatory challenger.
That rematch never happened, as Fury struggled with addiction and mental health problems in the months after his momentous victory. In 2016 he was suspended by the British Boxing Board of Control and eventually gave up his titles. His comeback began in 2018 and later that year, he took on WBC champion Deontay Wilder in the first of a trilogy of bouts that ended in 2021 with Fury as the champ, ready to defend his title against Whyte.
What sort of shape is Fury in now?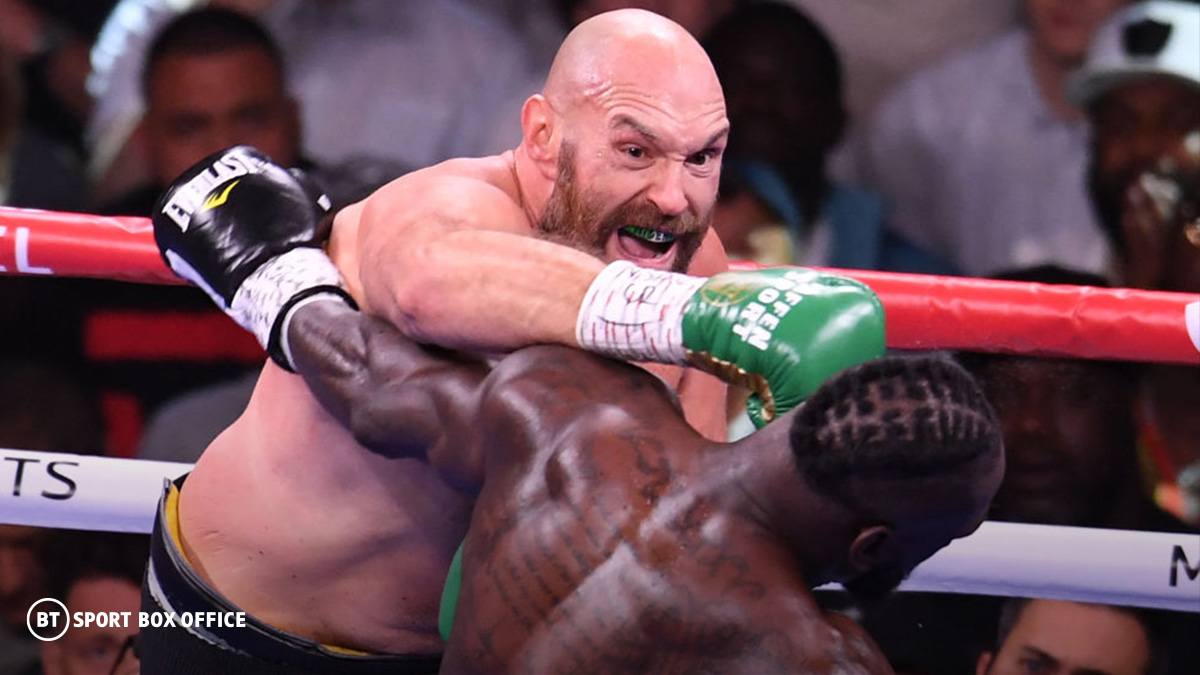 Although he's been through some tough times, no one who saw his third match-up with Wilder in October would doubt that he's in top form and thoroughly deserves to be called one of the finest boxers in the world right now. He put Wilder on the canvas in the third round, survived an onslaught from the American in the next round and floored him with a huge right in the 10th before the referee stopped the fight in the 11th round. Both fighters were acclaimed for their commitment and skill, and Fury – with his astonishing mobility, smart defensive skills and devastating striking power – was acknowledged as a worthy champion.
What sort of chance does Dillian Whyte have?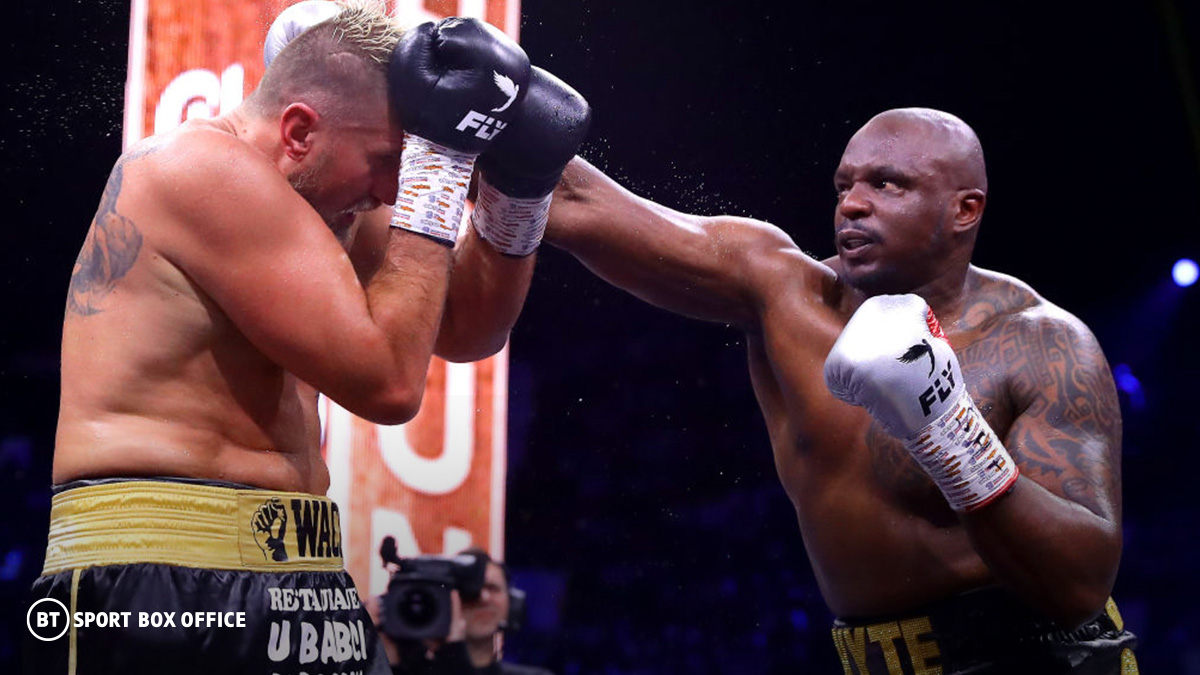 Make no mistake: a decent one. The Jamaica-born, London-based Whyte is a fine fighter. He's keeping his cards close to his chest ahead of the showdown – he didn't even appear at the press conference in March (and, let's face it, he'd have been overshadowed by the walking charisma-bomb that is Fury, who repeatedly proclaimed that he'd be ready to take up arms defend Ukraine and democracy in general if required to do so). But don't misinterpret his restraint as a lack of confidence.
Like Fury, Whyte had a rematch triumph in October, winning back his WBC interim title with a fourth-round stoppage victory over Alexander Povetkin, who had won it from him in 2020 – one of only two defeats in Whyte's career, the other coming against Anthony Joshua in 2015. Fury is the favourite but Whyte, an adaptable fighter with impressive body-punch power and a strong left hook, will be no pushover.
What's their rivalry like?
Somewhat erratic. There's been so much focus on Fury v Wilder in the past few years that few other heavyweights have come in for much consideration. Whyte, though, has been determined that this showdown should happen and has accused Fury of being scared of him. "He's not a fighting man, as he claims, but a running man," he said in 2019.
Ever unpredictable, Fury referred to Whyte in respectful terms, saying he expects his opponent to "come in rugged and rough and prepared and aggressive… and who knows, it could be me chinned". However, he was scornful of Whyte's decision to duck the press conference: "Of course he doesn't want to go face to face with me because he'll see the fire in my eyes, and he'll know he's going to get smashed to bits… I could beat Dillian Whyte with one arm tied behind my back and one foot off the floor." On Instagram he's called him a "big dosser" and a "useless sausage". He's quite the poet.
How big is this match-up?
Remember when we said BIG FIGHTS at the start of this article? THAT big. Fury's matches against Wilder took place in Las Vegas, at venues holding around 20,000 spectators. This one is at Wembley Stadium and when tickets went on sale on 2 March, 85,000 were sold in three hours, sending the organisers scrambling to create more seating to meet demand. There will be almost 100,000 fans crammed into Wembley on Saturday, which would make this Britain's biggest ever boxing event – bigger than Joshua v Klitschko five years ago.
Frank Warren's Queensbury Promotions won the race to promote the fight with a successful bid of £31 million – reportedly the biggest purse for any boxing event. Ever. With apologies to Whyte, it's all testament to the superstar appeal of Fury (plus the fact that he hasn't fought in the UK for almost four years).
What happens after this fight?
Well, there's a question. Fury has claimed that he will soon walk away from boxing, saying he has "£150 million in the bank and nothing to prove". However, this is hardly the first time he's made such a promise/threat, and as promoter Eddie Hearn observed, "If you believe anything Tyson Fury says, you're absolutely mad".
Assuming Fury defends his title successfully against Whyte, many British fans would like to see him take on Anthony Joshua, but that will probably only happen if AJ beats Oleksandr Usyk (holder of the WBA, IBF and WBO belts) – a match that's a contractual obligation but is yet to be confirmed. It's possible that Joshua may accept stand-aside money to allow Fury and Usyk to face off, but those negotiations are bound to be complicated. Fury has also spoken positively about a showpiece crossover fight against UFC champ Francis Ngannou, which looks even less likely.
If Whyte wins, he'll be even more keen to take on Joshua. Their rivalry stretches back to their amateur days in 2009, when Whyte defeated AJ in one of his first fights after choosing boxing over kickboxing – one reason Joshua so relished his 2015 win over Whyte. There's a lot riding on this fight…
Who's on the undercard?
It's heavily populated by Team Tyson types. Fury's sparring partner David Adeleye has an all-British heavyweight bout against Chris Healey, while the big man's best mate Isaac Lowe will go 12 rounds with Nick Ball in a featherweight match-up. The one that might attract the most interest involves Tommy Fury – Love Island star, boyfriend of influencer Molly-Mae Hague, and Tyson's little brother – who takes on Poland's Daniel Bocianksi in a light heavyweight contest.
How do they measure up?
When is Fury v Whyte on TV?
You can see this eagerly awaited fight on BT Sport Box Office with Virgin Media from 6pm on Saturday 23 April. It's available to order from 10am on Tuesday 19 April and costs £24.95.
How can I order the fight?
Tivo® and V6 customers: Go to Home > On Demand > Live Events, press the red button then choose your event and follow the instructions on screen. To view your booking, once purchased, go to On Demand > Live Events > Event Bookings.
Virgin TV 360 customers: Go to Home > Live Events, press OK then choose your event and follow the instructions on screen. To view your booking, once purchased, go to Home > Saved > Rentals.
To watch this event, you must have a TiVo® box, Virgin TV V6 box, powered by TiVo®, or Virgin TV 360 box.
TV channels: Channels, content and features available depend on your chosen package. Channel line-ups and content are subject to change at any time and to regional variations.
HD: HD TV required to view HD channels.
BT Sport Box Office: TiVo® box, Virgin TV V6 box or Virgin TV 360 box is required to watch this event in HD.
This is a live event only and cannot be recorded.
Repeated every 3 hours from 9am Sunday 24 April to 6pm Monday 25 April (last playout).