Skip to main content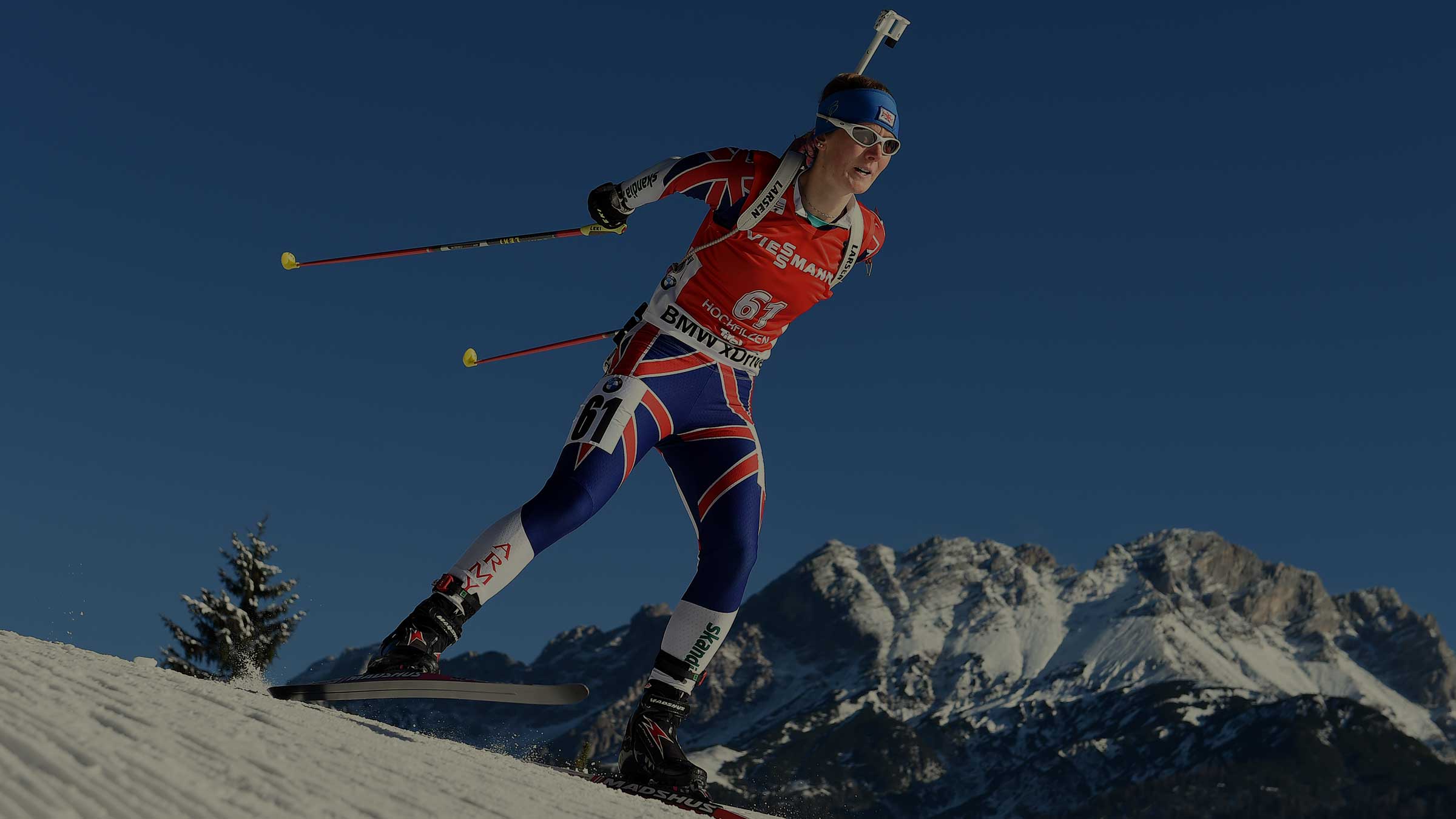 Think the Games are just about bobsleighs and ice hockey? Get ready to think again…
2018 Winter Olympics, continues Friday 16 February, BBC + Eurosport
Ladies and gentlemen, are you ready to go on a voyage of discovery? If you're in the mood to expand your sporting horizons, what better time to do it now that the 2018 Winter Olympics are in full swing? There are plenty of events taking place in PyeongChang that you might be unfamiliar with, but don't panic, because we're here to get you up to full speed on some of the more unusual ones you can watch across Virgin TV.
Like what? Well, if you're a fan of fast-paced action that gets you jumping off the sofa, then we eagerly point you in the direction of short track speed skating. If you like your sport to last a bit longer and involve a sizeable dollop of strategy, then we urge you to take a look at curling. But if you just want to enjoy something completely different that you know virtually nothing about, then we advocate tuning in to one of these fantastic sports. Seriously, we think they'll give you chills…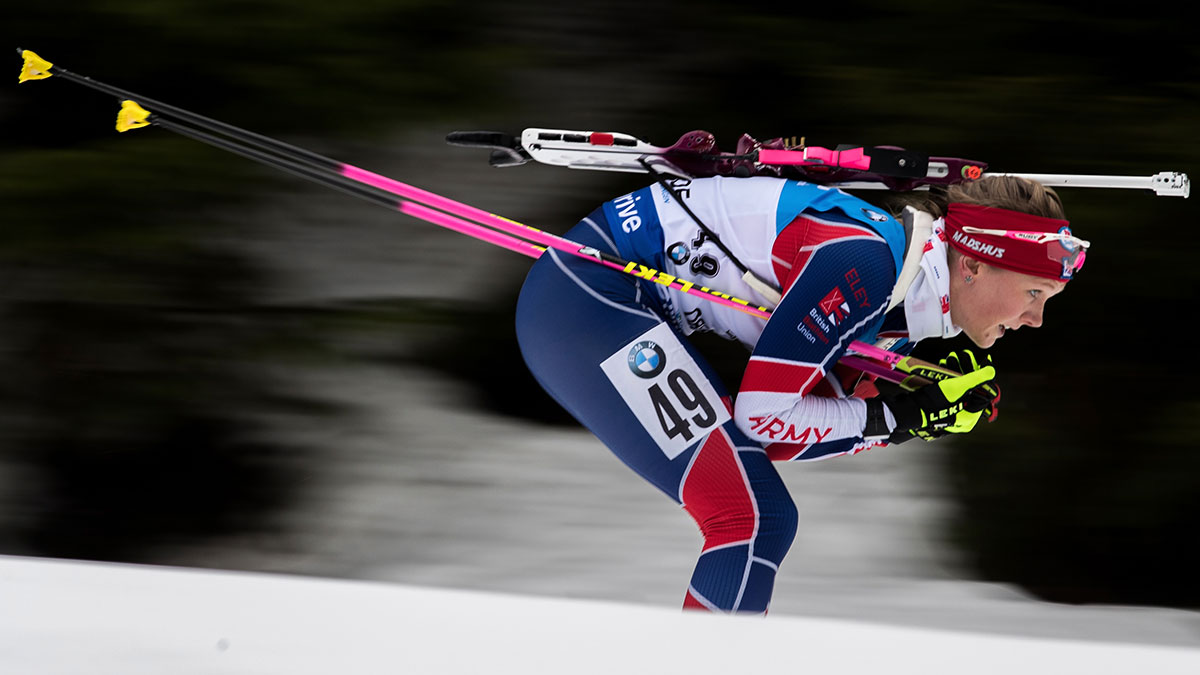 Continues Saturday 17 February, BBC + Eurosport
In a nutshell: James Bond goes skiing
If 007 did a Winter Olympic sport, it would be this gruelling fusion of cross-country skiing and shooting. Biathlon events range in distance and format, but the task remains the same: ski as fast as you can and shoot small targets as accurately as you can. The Scandinavian countries usually dominate, but look out for Team GB's Amanda Lightfoot in PyeongChang. The 31-year-old army sergeant from South Shields could qualify for Saturday's women's 12.5km mass start.
2. Snowboarding
Continues Friday 16 February, BBC + Eurosport
In a nutshell: Snowy acrobatics
Sure, we've all heard of snowboarding, but do you actually know your frontside 1080 from your 1800 quadruple cork? You will after watching Team GB's medal hopeful Aimee Fuller perform a smorgasbord of spectacular mid-air tricks during the women's big air qualifications. Also on this week's snowboard menu is the latter stages of women's snowboard cross, a white-knuckle ride of a competition that sees six competitors race downhill at the same time over jumps and obstacles. Whoever gets to the bottom first (and in one piece) wins.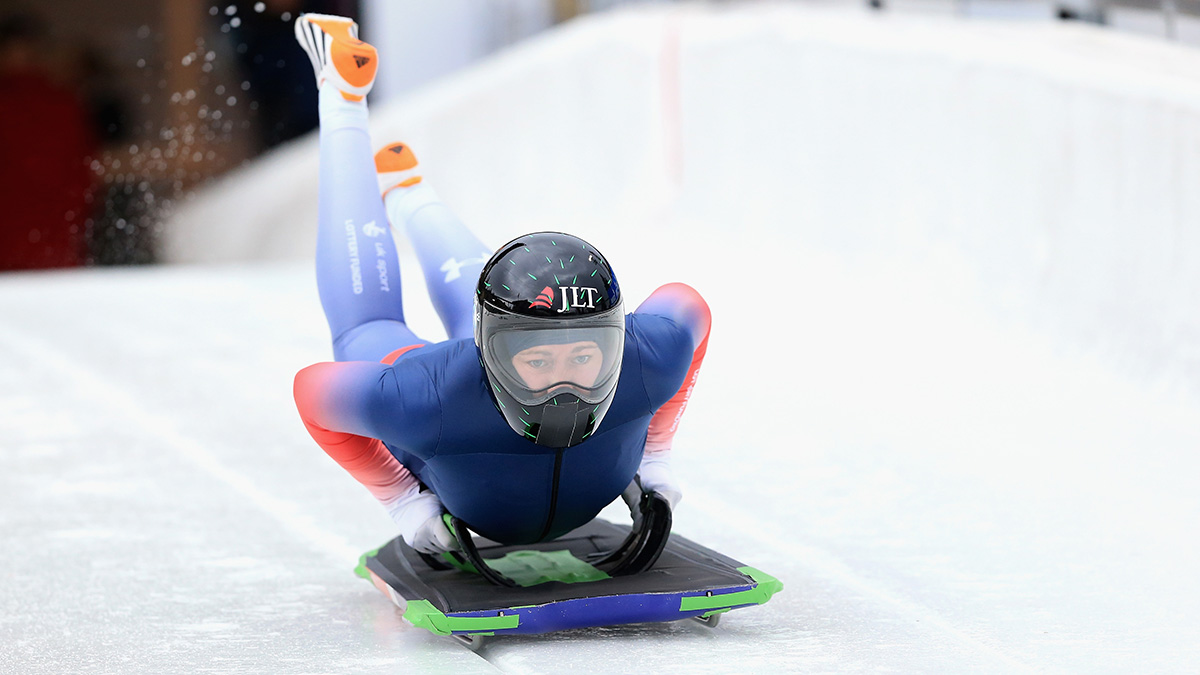 Continues Friday 16 February, BBC + Eurosport
In a nutshell: Extreme sledging
Good news part one: this awesome event is essentially hardcore professional sledging, with athletes throwing themselves down an ice chute as fast as they can while lying face down on a sled that's basically a high-tech tea tray. Good news part two: British ladies have won medals in the women's skeleton at each of the last four Winter Olympics. Good news part three: we've got another strong team this year, with Lizzy Yarnold out to defend the gold she won at Sochi 2014 and Laura Deas, Dominic Parsons and Jerry Rice all aiming for strong finishes.
4. Nordic Combined
Continues Tuesday 20 February, BBC + Eurosport
In a nutshell: A game of cat and mouse on the snow
What do you get if you combine cross-country skiing with ski jumping? The answer is Nordic Combined. This first part of this bizarre hybrid, which was invented at a 19th century Norwegian ski festival, involves leaping off a ski jumping hill. And the second part involves taking part in a handicap cross-country skiing race, where the winner of the ski jump section begins first and the remaining competitors follow on at various time intervals depending on how many points they finished behind the winner in the ski jump. Confused? We were too. Then we watched it and it's actually pretty simple. The first person to cross the line at the end of the cross-country skiing race wins.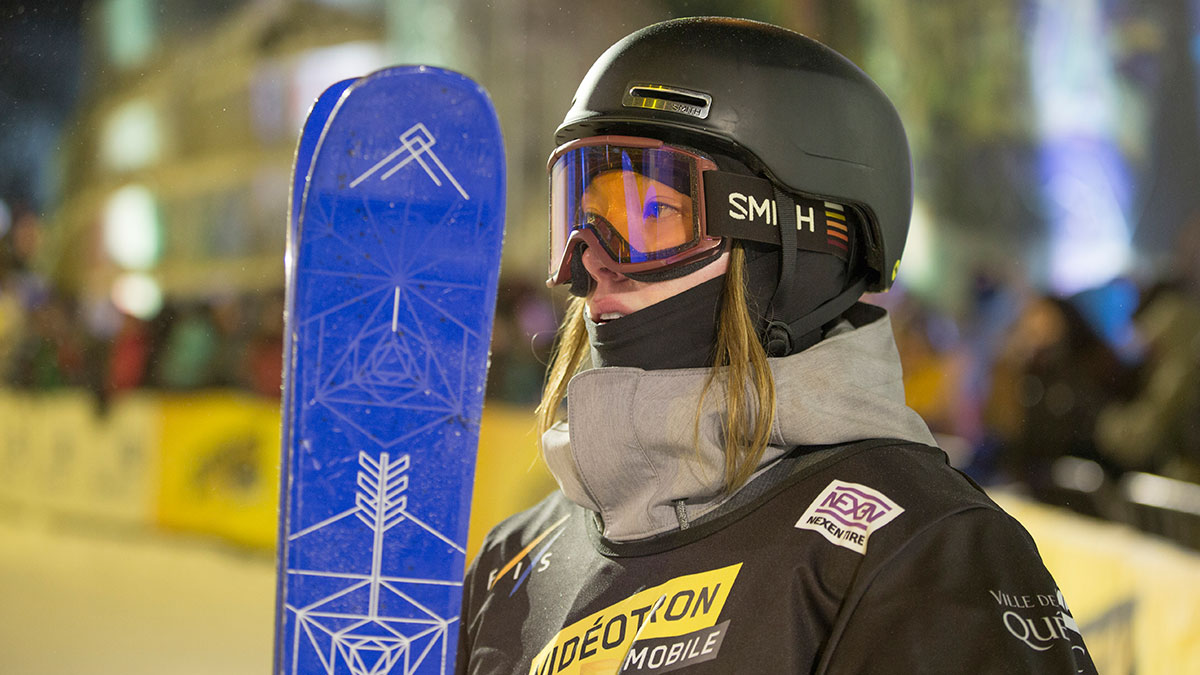 Continues Friday 16 February, BBC + Eurosport
In a nutshell: Really fancy skiing
In traditional skiing, the main aim is to get down the mountain as fast as you can. In freestyle skiing, the main aim of the game is to produce as many awesome aerial acrobatics as you can. Brilliantly, this is as exciting as it sounds. And even more brilliantly, Team GB has some real medal contenders. Keep a close eye on 19-year-old Izzy Atkin in the women's ski slopestyle and 26-year-old James Woods in men's ski slopestyle.
If you don't want to miss a minute of the excitement from PyeongChang, Eurosport is the place to be for round-the-clock, comprehensive coverage of every slip, slide and snowy showstopping moment. Check out your Winter Olympic viewing...
Ways to watch on Virgin TV
On Eurosport 1/HD (CH 523/521) + Eurosport 2/HD (CH 524/522)

On three extra 24/7 pop-up channels – Eurosport 3 HD (CH 552), Eurosport 4 HD (CH 553) and Eurosport 5 HD (CH 554) – dedicated to the Winter Olympics and available to Full House customers
Eurosport's highlights show, Winter Olympics: PyeongChang Today, 7pm daily, Eurosport 1/HD (CH 523/521). Host Jonathan Edwards is joined by expert guests to give a round-up of the day's action.
On BBC One/HD (CH 101/108) and BBC Two/HD (CH 102/162). Live and on demand content also available on BBC iPlayer throughout the games

Plus, catch daily highlights in The Games Today, starting Saturday 10 February, 7pm, BBC Two/HD (CH 102/162)
Channels, content and features available depend on your chosen package.
TV channels: Channel line-ups are subject to change and regional variations. TV packs currently exclude some teletext services.
HD: HD TV required to view HD channels. Number of inclusive HD channels depends on package.