Skip to main content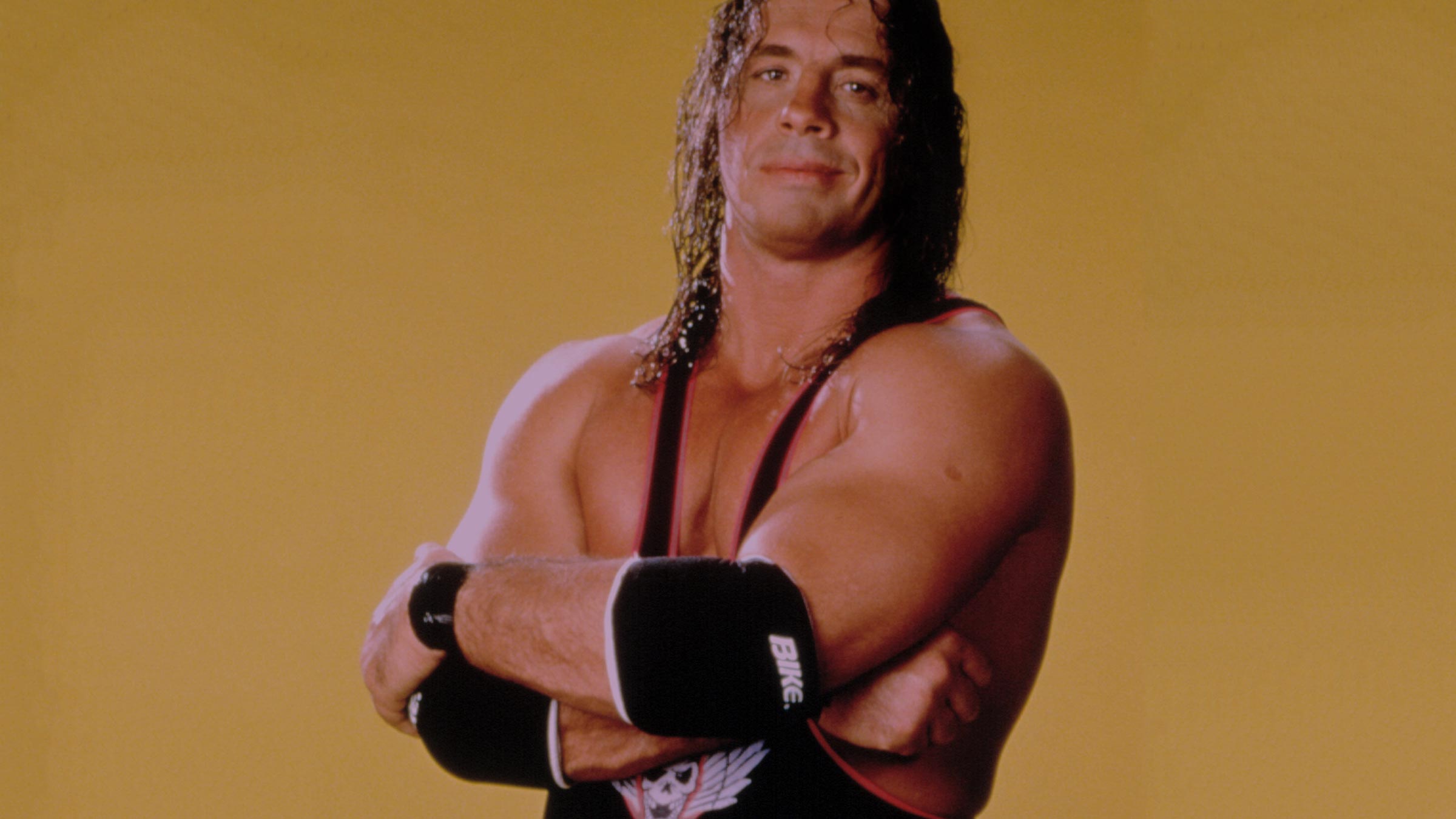 In November 1997, a showdown between two of sports entertainment's biggest stars pulled back the curtain and changed the business forever
WWE Survivor Series, Sunday 24 November, midnight (early Monday 25 November), Sky Sports Box Office. £15.95 (HD) £14.95 (SD). Booking now open
What time is it? It's time for one of the biggest pay-per-views in WWE's calendar. Survivor Series is upon us, and with Brock Lesnar taking on Rey Mysterio for the WWE Championship, Bray Wyatt's clash with Daniel Bryan for the WWE Universal Championship, plus loads more action from within the squared circle, this year's spectacular on Sky Sports Box Office is going to be epic.
This is one event that knows a thing or two about controversy – and you can expect even more headline-grabbing moments from the Allstate Arena in Illinois this year. But of all the incredible matches Survivor Series has given us, there's one that stands head and shoulders above all the rest...
Like most industries, professional wrestling has had to change with the times in order to survive. As audience appetites shift, sports entertainment has fine-tuned its formula to keep us on the edge of our seats.
By the mid-1990s, traditional superstars like Hulk Hogan and the Ultimate Warrior had become less popular, and battle between good guys ("faces", in wrestling parlance) and bad guys ("heels") was wearing thin. Evolving tastes demanded a product that was rebellious, provocative and edgier in tone. Come 1997, the competition between the WWE and rivals World Championship Wrestling (WCW) was as fascinating as it was fierce, with each trying to outdo the other on their respective live weekly shows.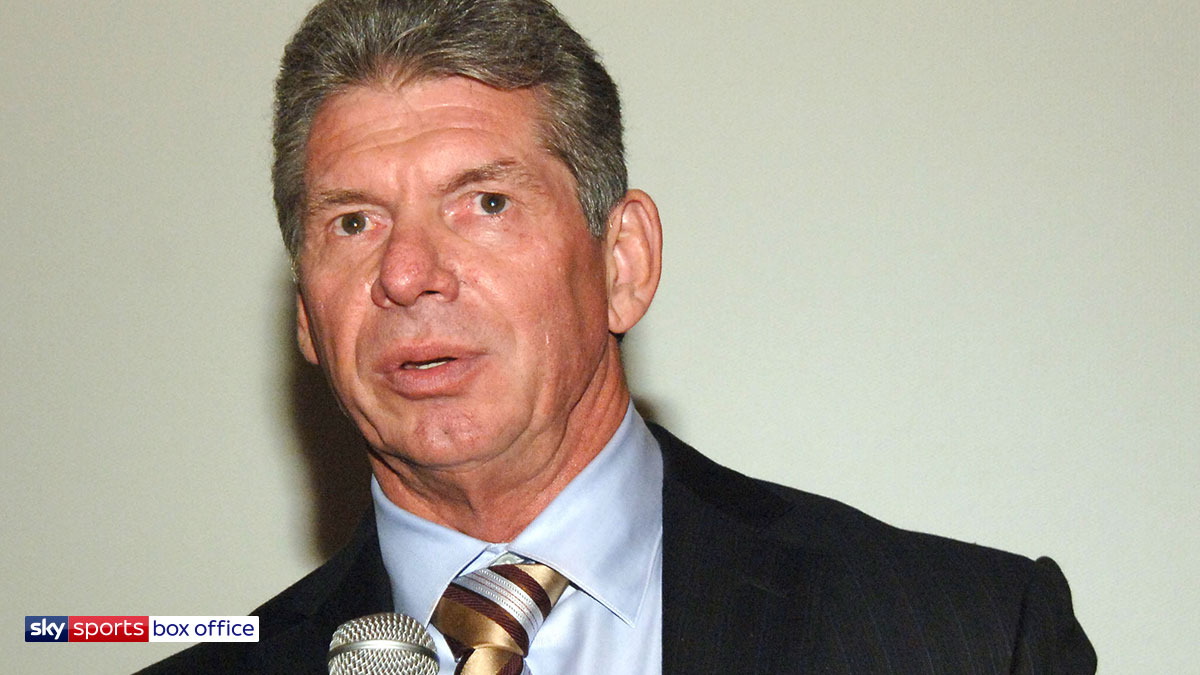 WWE owner Vince McMahon had put his faith in a batch of younger superstars, including beloved world champion Bret Hart and the flamboyant Shawn Michaels – two genuine backstage rivals who were tremendously loyal to the company. But heading into pay-per-view event Survivor Series at Montreal's Molson Centre on Sunday 9 November there was a problem behind the scenes. A big problem.
Hart was to fight Michaels for the title in the main event in front of an arena full of Hart's fellow Canadians. But, as his current contract neared expiry, the champion was unsure whether his future lay with WWE. With a policy of buying up their rivals' top talent, WCW had made him a huge financial offer that was proving hard to turn down, even though he wanted to stay with the company he had served with distinction since 1984. Cue plenty of back-and-forth negotiations between Hart and Vince McMahon, as the pair desperately tried to broker a deal that would keep the superstar where he was.
A deal couldn't be agreed. Hart gave his notice and the nightmare scenario for McMahon was coming true: one of his biggest draws leaving for WCW as WWE champion. But they reached a compromise of sorts. Hart would beat Michaels at Survivor Series via disqualification (real-life animosity between the pair meant neither was willing to lose outright to the other) and then relinquish the belt the following night on WWE programming in an emotional farewell. It was a solid plan that meant both parties would save face. Except Vince McMahon had other ideas…

As two athletic and technical grapplers who always laid everything on the line in the ring, Hart (above) and Michaels put on classic matches whenever they faced off. Survivor Series was no different, with each man giving their all in front of a pumped-up partisan crowd that loved Hart as much as they hated Michaels (as the heel, Texas native Michaels blew his nose in the Canadian flag upon entering the ring).
And then, with 12 minutes of the main event gone, one of the most talked-about moments in wrestling history unfolded. The disqualification finish still in place, Michaels angled Hart into Hart's signature submission move, the sharpshooter. The idea was for the champion to counter the move, but before that could happen referee Earl Hebner signalled that Hart had submitted, losing the match and the title in the process. What was happening? This wasn't how the match was supposed to end. This was a set-up.

The immediate fallout was chaotic. Hart, realising he had been ambushed, spat in the face of McMahon before spelling out WCW in the air with his finger, as jeers rang out around the arena. The fans were beyond furious. Meanwhile, an angry-looking Michaels was guided backstage, where things were about to get even more interesting.
After making his way behind the curtain, Vince McMahon locked himself in his temporary office with a handful of his cronies. Mark Calaway (aka The Undertaker) attempted to persuade WWE's owner to come out and apologise immediately to Hart. Once McMahon emerged, a brief discussion with Hart in the locker room ended when the now former champion floored his boss with a punch. (Much of this is captured in the acclaimed behind-the-scenes documentary Hitman Hart: Wrestling With Shadows.)
If he had been brought down a peg or two in the minutes following the bout, Vince McMahon was in feistier spirits the following night. Sporting a black eye, he appeared on WWE programming and made the infamous claim that "Bret Hart screwed Bret Hart", suggesting Hart's decision to depart the company gave him no other choice but to get the belt by whatever means necessary. Hart eventually made the move to WCW, where his career never reached the heights it had in WWE. Meanwhile, Shawn Michaels (below) revealed years later he was in on the conspiracy all along, as did referee Earl Hebner, a close friend of Hart's.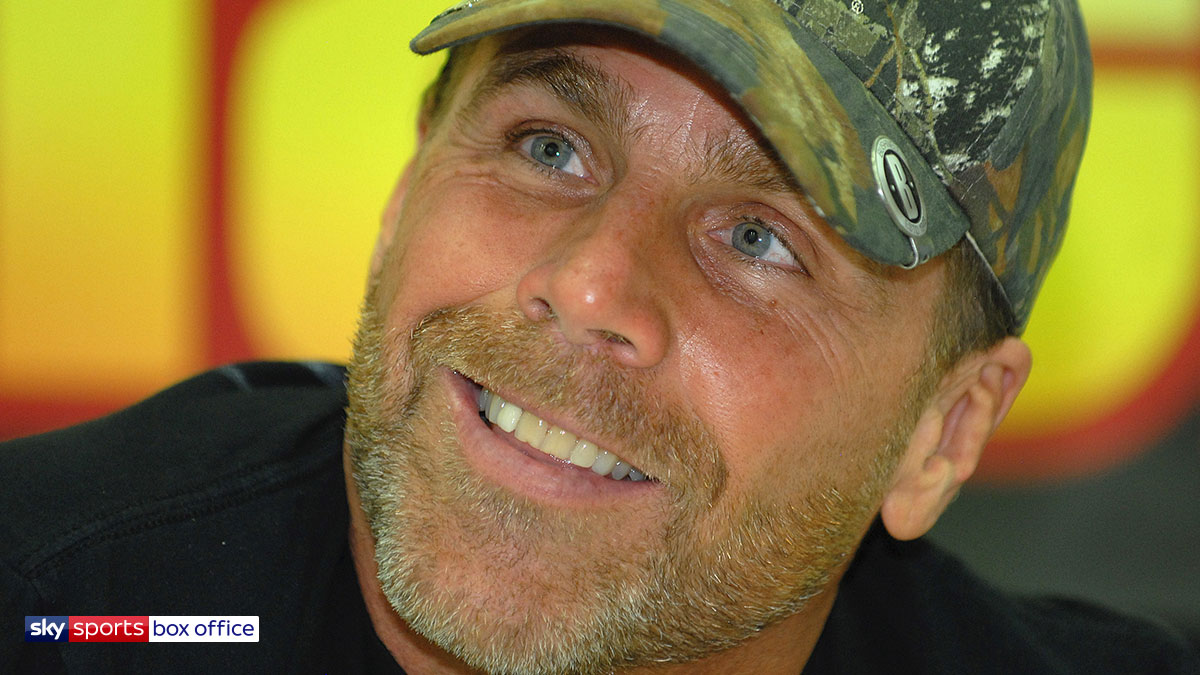 The effect the match had on the wrestling industry was monumental. It was the hottest story in the business. Making viewers question what they were seeing, it gave WWE some much-needed momentum in their ongoing battle with WCW. Putting all their creative focus on more authentic storylines thereafter, fans couldn't get enough of the company's gritty new approach – and with that came a boost in ratings. By the spring of 1999, WWE finally toppled WCW and never looked back.
How to order
Easy! Go to Home > On Demand > Live Events. To view your booking, once purchased, go to On Demand > Live Events. After that, just sit back and watch WWE's superstars go head to head on an unmissable night of action.
Want more big fight action?
From blockbusting boxing bouts to wild nights of WWE wrestling and MMA matches from the UFC and beyond, it's all on our homepage…
HD: HD TV set, V HD Box, TiVo box or Virgin TV V6 connected with HDMI cables required for HD channels. Number of inclusive HD channels depends on package.
This event can only be purchased/viewed on TiVo® and Virgin TV V6 Boxes.
This is a live event only and cannot be recorded. Price includes scheduled repeats.
Repeats on Monday 25 November at 11am, 4pm and 9pm; Tuesday 26 November and Wednesday 27 November at 6am, 11am, 4pm and 9pm; Thursday 28 November at 6am, 11am and 4pm.