Skip to main content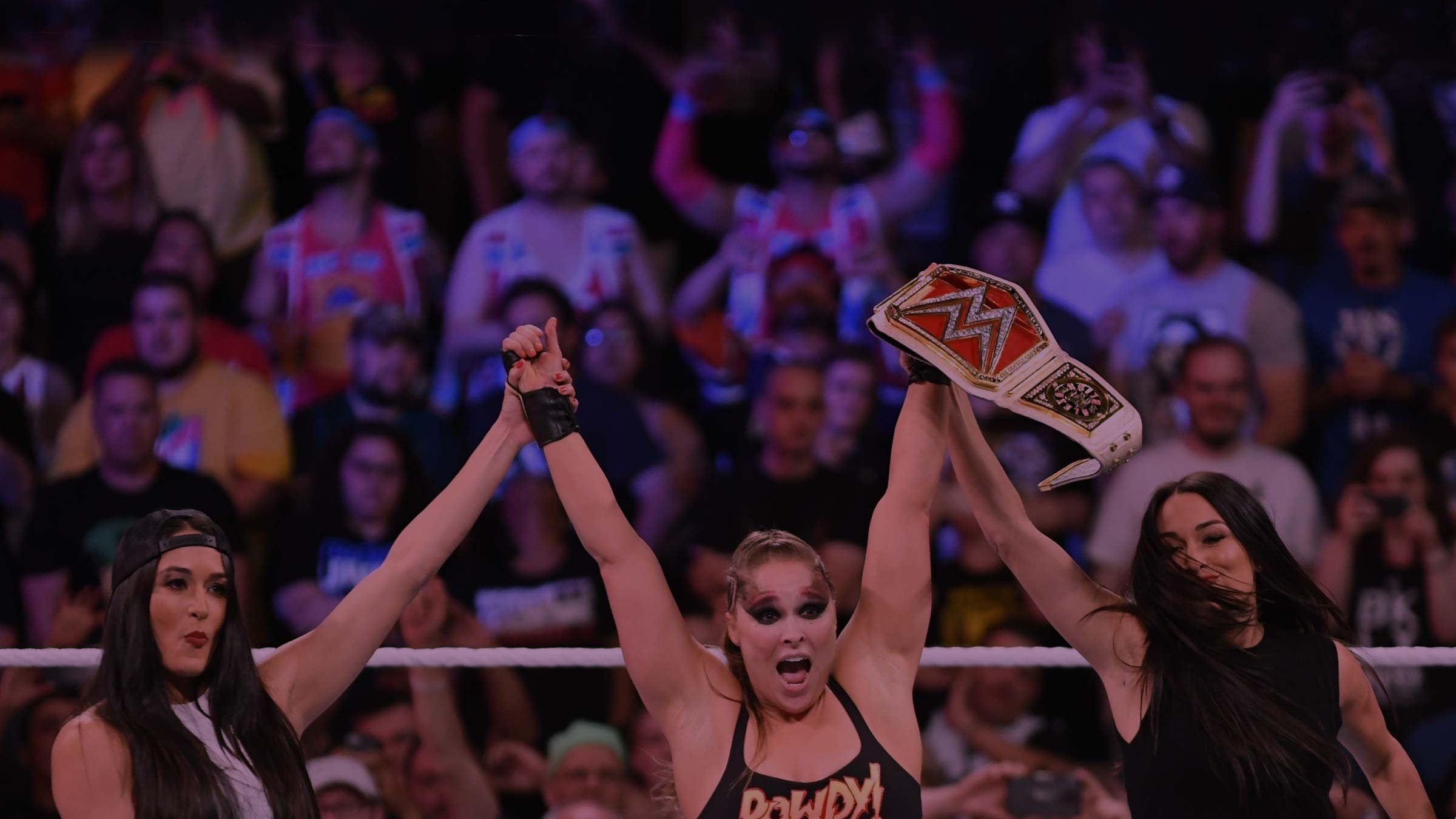 From the hard-hitting history to the defining moments, find out everything you need to know about wrestling's most iconic night
WrestleMania 35, Sunday 7 April, 12 midnight (early Monday morning), Sky Sports Box Office. £19.95 (SD only). Booking opens Tuesday 2 April
It's the Super Bowl, World Cup final and Crufts rolled into one. There's no night in the wrestling calendar bigger, better or more prestigious than WrestleMania – and this weekend you can watch the 35th edition of this bone-breaking extravaganza live on Sky Sports Box Office.
With title showdowns everywhere you look, this year's event from the MetLife Stadium in New Jersey has all the makings of a classic. Topping the bill is a clash for the WWE Universal Championship title between champion Brock Lesnar and challenger Seth Rollins, while Ronda Rousey will defend her Raw Women's Championship title in a hugely anticipated triple-threat match against Becky Lynch and Charlotte Flair. Oof.
The Cruiserweight Championship, United States Championship and SmackDown Women's Championship belts will also be on the line, plus there's a no-holds-barred encounter between Triple H and Batista (that's Drax from Guardians Of The Galaxy) to look forward to. Want more? With AJ Styles going head to head with The Miz, Kurt Angle's farewell match against Baron Corbin, and the André the Giant Memorial Battle Royal also on the bill, it's going to be a WrestleMania unlike any other.
WrestleMania remains the pinnacle of professional wrestling, but if your knowledge is patchier than Hulk Hogan's scalp, allow us to get you up to speed on the key things you need to know about this pay-per-view event. From its historic inception to the stars who have made it the sporting behemoth we know and love, here's your blagger's guide…
The birth of an institution
In the 1980s, WWE owner Vince McMahon had a vision to make his company the biggest in the USA. This meant transforming it from a regional promotion to a nationwide spectacle featuring the best grapplers around. One thing he needed to get to the top of the pile was a showpiece event that would blow the competition out of the water. Enter WrestleMania. Initially collaborating with MTV to give it mainstream appeal, the first 'Mania took place in 1985 and was a knockout success. From there, it swelled in popularity, breaking attendance and pay-per-view records to establish itself as the "grandaddy of them all".

Whether it's Liberace dancing in the ring (WrestleMania I), Shawn Michaels leaping off a ladder onto a helpless Razor Ramon (WrestleMania X), or The Rock's battle for the ages against Hulk Hogan (WrestleMania X8), the most OMG talking points in the pay-per-view event's history are known as WrestleMania Moments. Will more be made this Sunday? You bet they will.
Mr WrestleMania
One wrestler defines WrestleMania more than any other: Shawn Michaels. Also known as The Heartbreak Kid, Michaels, who retired from the ring in 2018 (though retirement doesn't mean diddly-squat in the world of wrestling), has performed in so many iconic 'Mania matches it's easy to lose count. Born for the big stage, Michaels embodies everything WrestleMania stands for: spectacle, showmanship and stardust. Could he turn up at this year's event? This is WWE we're talking about – anything could happen.
The Streak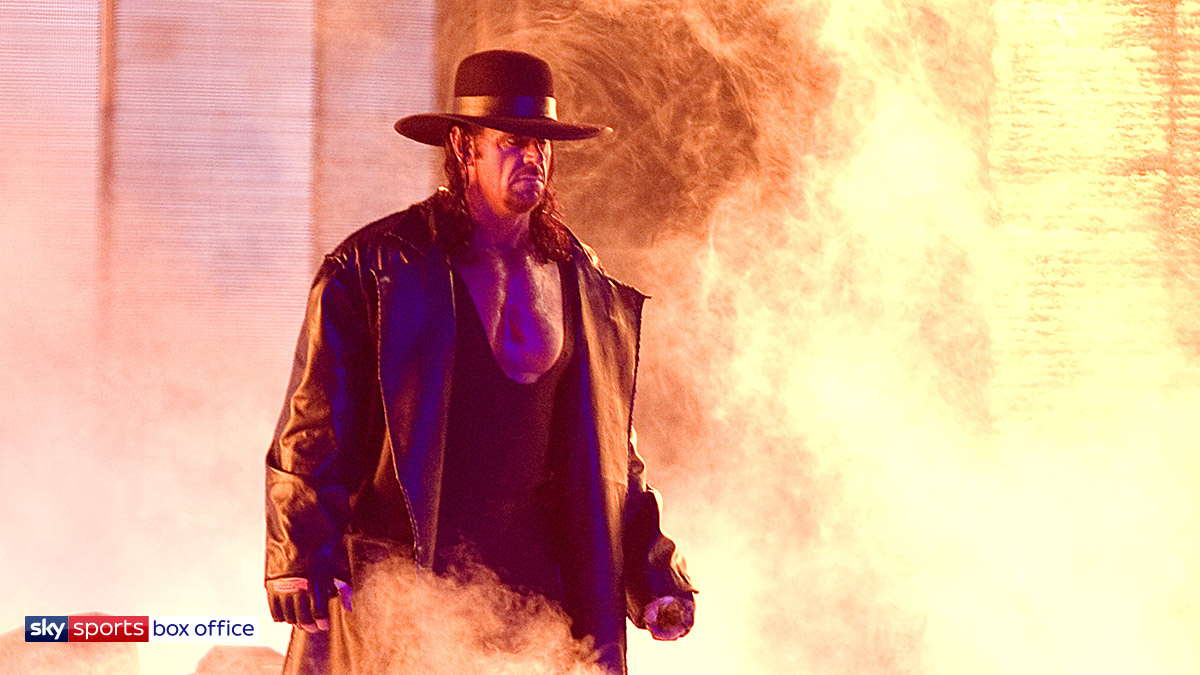 You remember The Undertaker, right? Big chap, long hair, looked like he could do with a good 40 winks. His 21-match undefeated streak at WrestleMania is a major feature of the event's history, with victories over Shawn Michaels, Ric Flair, Kane, Triple H and more cementing the Dead Man's status as one of the all-time greats. But all good things must come to an end. His incredible run was eventually stopped by Brock Lesnar at WrestleMania XXX. Many thought it would never happen, which would explain the shocked faces of fans at ringside when Lesnar finally pinned him.
Spot the stars
Celebs just love being seen at WrestleMania. Down the years, there have been numerous appearances by the great and the good, be it at ringside or in the ring itself. From Arnold Schwarzenegger and Muhammad Ali to Little Richard and Limp Bizkit, it's a magnet for stars. Even Donald Trump has been involved, beating Vince McMahon in the "Battle of the Billionaires" at WrestleMania 23. McMahon's punishment for losing? Having his head shaved. Don't ever say wrestling is predictable.
How to order
Go to Home > On Demand > Live Events. To view your booking, once purchased, go to On Demand > Live Events.
Want more big fight action?
From blockbusting boxing bouts to wild nights of WWE wrestling and MMA matches from the UFC and beyond, it's all on our homepage…
Schedule and programming subject to change. Not available in HD. This is a live event only and cannot be recorded. Customers can view repeats free if they have purchased the live event. Customers who did not purchase the live event can separately purchase the repeats for the same price as the live event. Repeats shown at 10am, 4pm and 10pm on Monday 8 April; 6am, 12pm, 6pm on Tuesday 9 and Wednesday 10 April; and 12am, 6am, 12pm on Thursday 11 April.