Skip to main content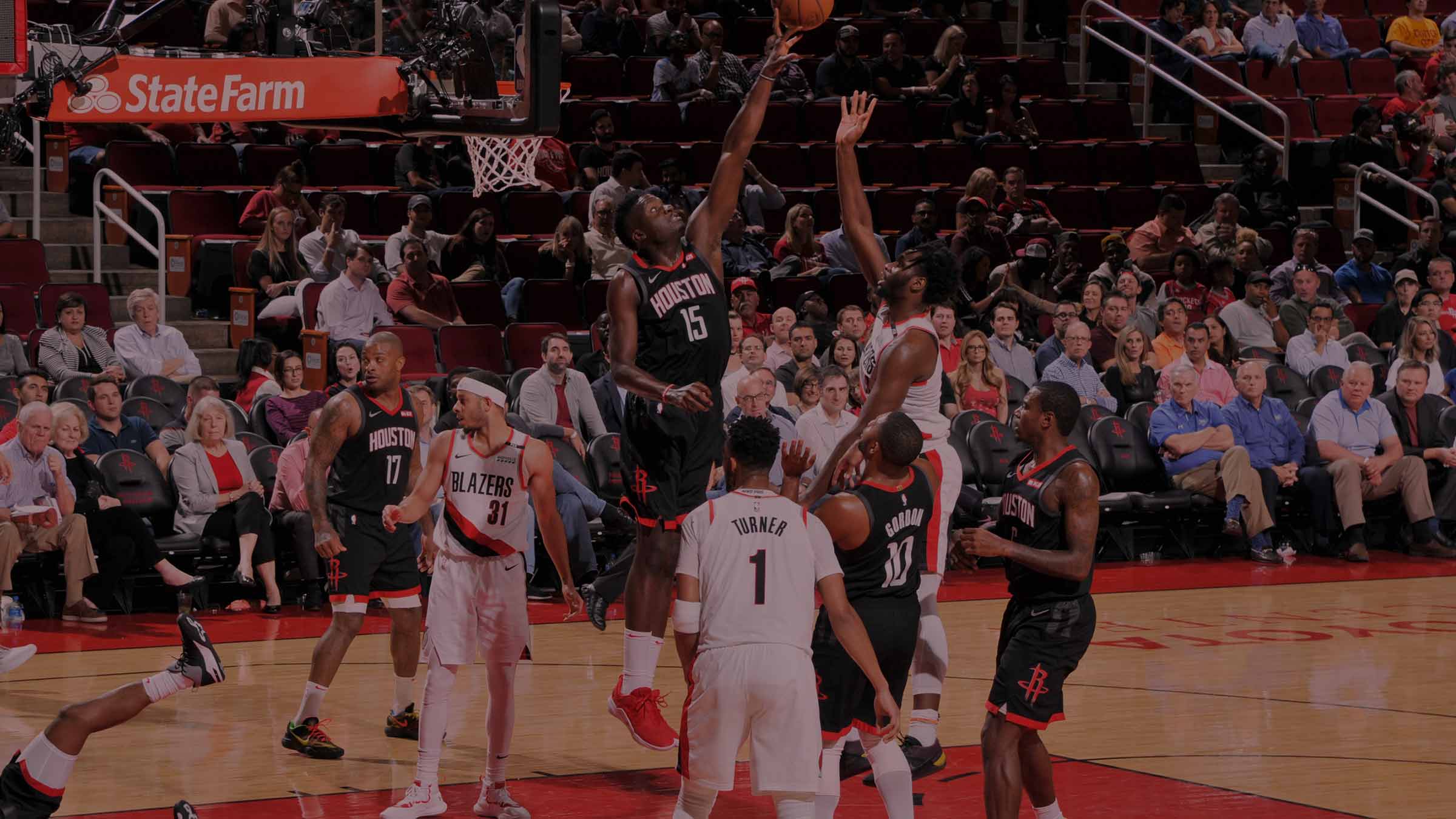 Become an expert with our essential guide to the sport...
Live NBA, from Friday 30 November, 1am, Sky Sports Arena/HD (CH 517/507)
With a whopping 170 live games on the box this season, Sky Sports is the new home of basketball in the UK. This week alone there are five live matches to enjoy on the telly, with some of the best teams and biggest superstars tearing up courts across the pond.
But if your knowledge of the blistering ball game begins and ends with Space Jam, fear not, as help is at hand. Featuring everything from the basic rules to key phrases, our handy guide will take you from amateur to expert faster than you can say "that was a great three-pointer to beat the shot clock". Then once you're well and truly on the b-ball, head to the bottom of the page to check out the games that are on this week.
The basics
A game of basketball involves two teams of five players. The game is split into four quarters, with each quarter lasting 12 minutes. The team that has the most points at the end of the game wins. If the game is tied, it continues for five minutes of overtime. If the scores remain tied, the teams continue playing until a period of overtime ends with one team in the lead.
The terms
NBA
The National Basketball Association is the men's professional basketball league in North America. Comprising 30 teams, it's split into two "conferences" – the Western Conference and the Eastern Conference. At the end of the regular season, the top eight teams from each conference compete in the NBA Playoffs, which eventually determine the overall champion.
Slam dunk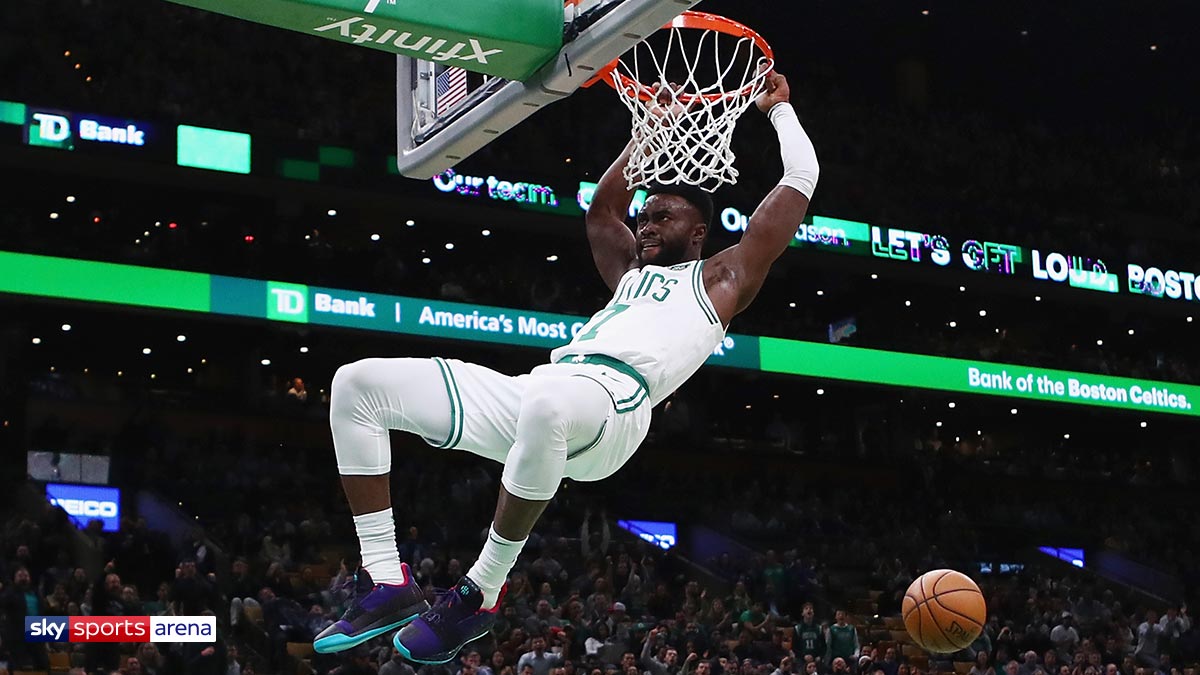 A type of shot that sees a player slam the ball through the basket from above, scoring two points. This technique has become something of an art form, with an official NBA Slam Dunk Contest – in which players compete to pull off the most spectacular dunk – held each year.
Three-pointer
A type of long-range shot taken from beyond the three-point line, scoring – you guessed it – three points.
Shot clock violation
When a team has possession of the ball, they have just 24 seconds to score a point. If they go over the time limit, they've committed a shot clock violation and must relinquish possession.
Block
When a defensive player stops an attacking player from shooting the ball at the net by blocking the ball with their hands.
Free throw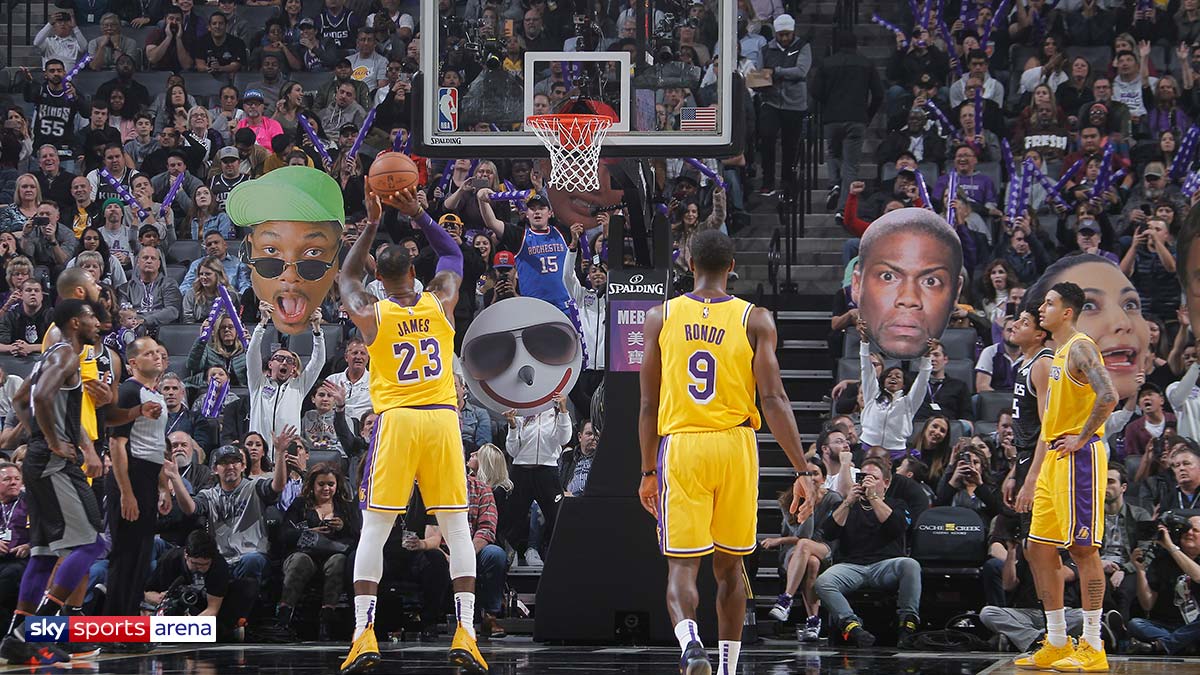 A free shot awarded to a player after they have been fouled.
Rebound
When a player from either side retrieves the ball after a shot misses the net. With your typical basketball match played at a fast and furious pace, rebounds are hugely important in controlling the momentum of the game.
Turnover
When the attacking team loses the ball.
Travel
When a player in possession of the ball illegally moves their pivot foot or takes three steps without having dribbled the ball.
LeBron James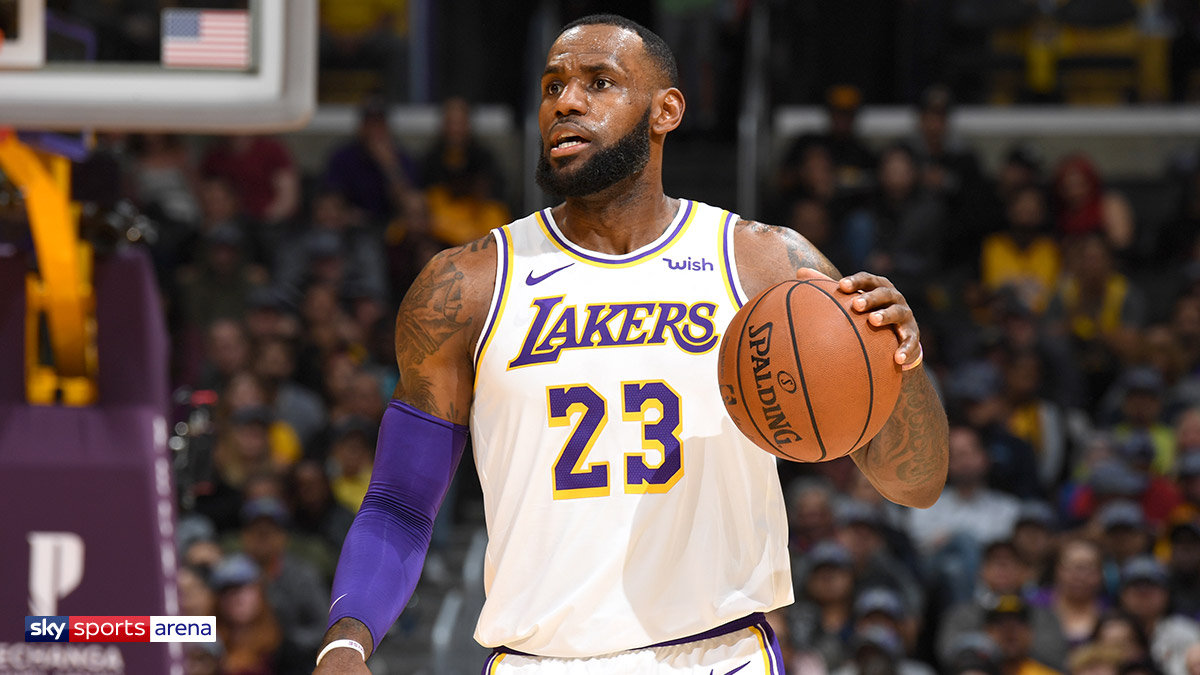 OK, so this isn't exactly a key phrase. But it's a name you should get to know. This modern-day megastar and Los Angeles Lakers player is regarded as one of the greatest players of his generation – and possibly of all time. In terms of a football counterpart, he's Lionel Messi and Cristiano Ronaldo rolled into one.
This week's live NBA on Sky Sports
Golden State Warriors @ Toronto Raptors
Friday 30 November, 1am, Sky Sports Arena/HD (CH 517/507)
Houston Rockets @ San Antonio Spurs
Saturday 1 December, 1am, Sky Sports Arena/HD (CH 517/507)
Milwaukee Bucks @ New York Knicks
Saturday 1 December, 10pm, Sky Sports Arena/HD (CH 517/507)
Phoenix Suns @ Los Angeles Lakers
Sunday 2 December, 8.30pm, Sky Sports Arena/HD (CH 517/507)
Philadelphia 76ers @ Toronto Raptors
Thursday 6 December, 1am, Sky Sports Arena/HD (CH 517/507)
Find out what's on Sky Sports this week
Keep up to speed with the latest games, players, athletes and action with our Sky Sports schedule. Collecting together all the latest sports coverage from across the channels, there's something for every fan to celebrate on our homepage!
Watch on the go
Virgin TV customers who subscribe to Sky Sports can watch on the Sky Sports app, anywhere in the UK (or while temporarily in the EU) with a WiFi or mobile data connection. Not only will you be able to take your Sky packages with you, but you get in-depth sports coverage, as well as exclusive videos and interviews. And, also on iPad, you can access extra features, including Sky Sports' cutting-edge second-screen functions. Download from the Apple app store for iPad or iPhone, or from Google Play.
Upgrade to Sky Sports now
Don't have Sky Sports? You can find out about our Sky Sports package and upgrade here.
TV channels: Channels, content and features available depend on your chosen package. Channel line-ups and content are subject to change at any time and to regional variations.
HD: HD TV required to view HD channels. Number of inclusive HD channels depends on package.
Sky Sports apps: Only available via the Sky Sports websites or apps (for selected iOS and Android mobiles and tablets) to customers who subscribe to these channels. UK only. Maximum 2 devices. Only available on iOS 8 and above, and Android 4.x. Selected content may not be available to view. Separate terms and conditions apply to the Sky Sports apps and websites.
Premium channels (add-ons): 30 days' notice required to remove premium channels/packs. Sky Sports SD subscription required to take Sky Sports channels in HD.