Skip to main content
See More in a Snap with the all-new OPPO Find N2 Flip, launched this month on Virgin Mobile. Plus, your chance to win some fantastic OPPO goodies
By Virgin TV Edit
Thought you'd seen the last of the mighty flip phone? Think again. OPPO has taken the iconic noughties tech staple and given it a modern makeover, creating its very first "flippable" product globally.
The device's innovative and gapless design makes for a seamless flipping experience, while also ensuring that nothing from your pockets or bags gets trapped inside when closed. And despite the sleek design, it doesn't compromise on the battery life either: this device has the largest and fastest-charging battery EVER in a flip-style foldable device.
OPPO's latest device also gives you the best of both worlds for selfies and rear camera capture. Using the OPPO Find N2 Flip when closed allows you to use the large 3.26-inch cover screen to quickly snap selfies, delivering crisp imagery unlike any other smartphone selfie camera. Swish!
The OPPO Find N2 Flip launched with Virgin Mobile on Thursday 2 March and is available to order now. You can grab it in two stunning colours – traditional Astral Black and the distinctive Moonlit Purple – making it the perfect choice for your pocket no matter your style. Plus, with Virgin Mobile you can get the OPPO Find N2 Flip from just £34 a month, with zero upfront cost!
Available to order now on Virgin Mobile.
And on top of all that, you could win a pair of OPPO Enco X2 earbuds and an OPPO Watch Free all worth £238 with our epic Prize Draw! Find out all the details below.
Check out just some of the nifty features that make this phone flippin' fantastic.
The largest cover screen on the market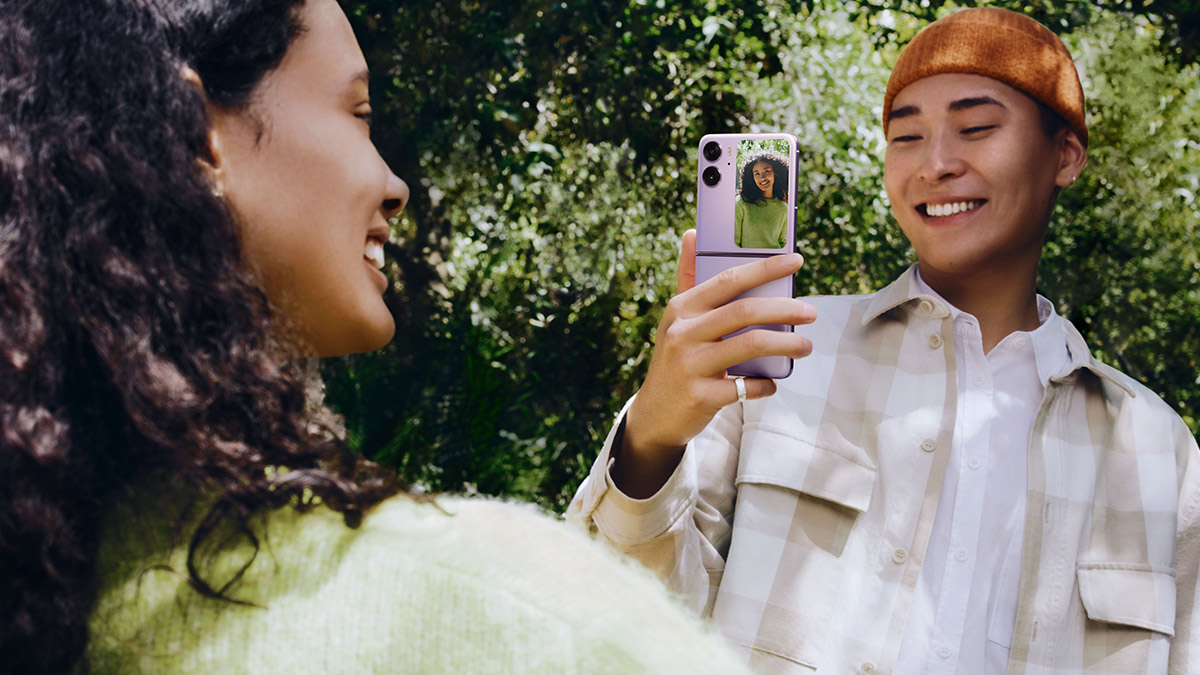 The OPPO Find N2 Flip has the largest cover screen of all flip smartphones on the market, meaning more functionality and better features such as quick replies to incoming messages. And the fingerprint-resistant cover screen makes taking photos on your phone a breeze, because you and your friends can see yourselves on the outer screen before snapping.
Slim and innovative design

Certified as industry-leading for reliability, the OPPO Find N2 Flip has an unrivalled gapless design, making for the best user experience possible when it's flipped open. Each device is tested for 400,000 flips and has a unique waterdrop hinge mechanism that's as practical as it is beautiful, all while being lightweight in your hand.
Foldable flagship cameras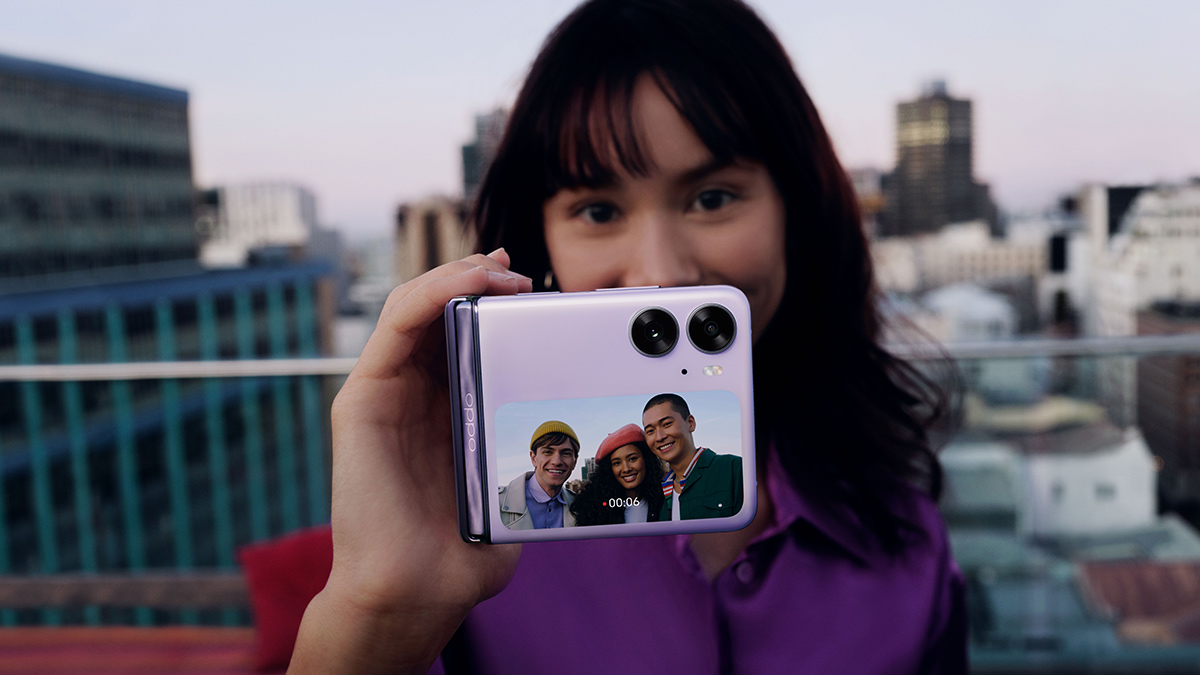 The 50MP Main IMX890 camera's placement means that you can flip the device open either completely or partially in FlexForm mode, to capture sprawling scenes or special selfie moments with your mates. And the photography perks don't stop there – with OPPO's self-developed MariSilicon X NPU technology, the 4K Ultra Night Video capture is bright and sharp. Plus, OPPO's partnership with Hasselblad ensures that colour accuracy is at an all-time high.
Battery life that packs a punch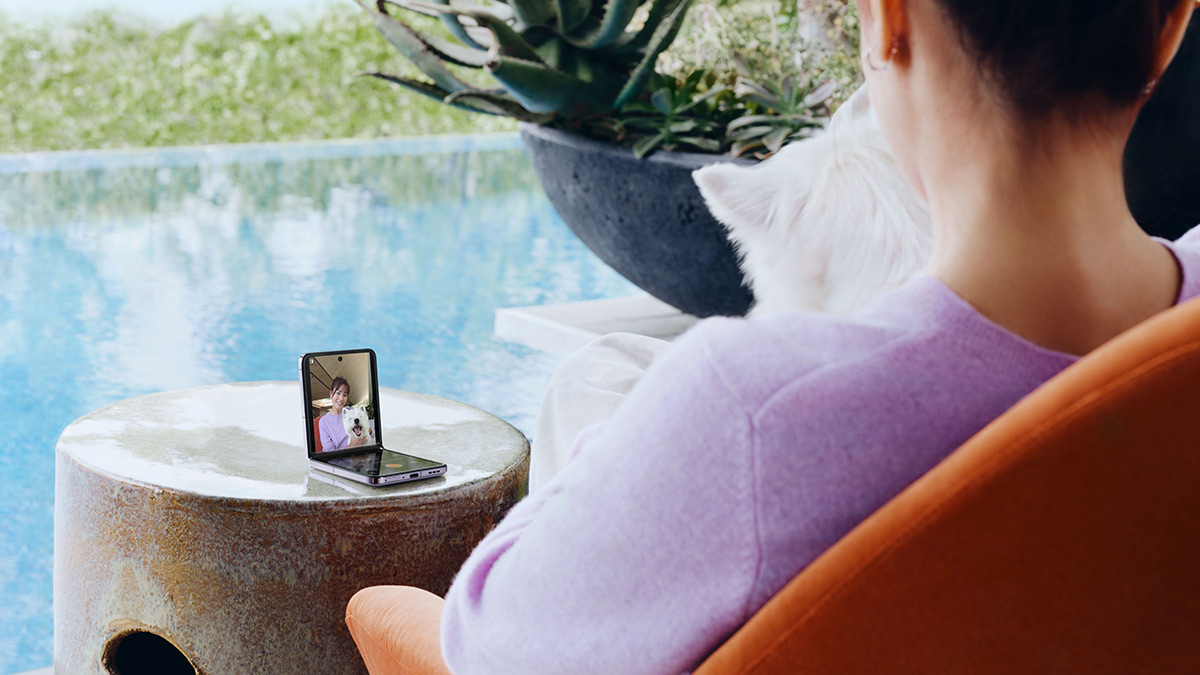 A compact phone with zero compromise, the OPPO Find N2 Flip supports all-day heavy usage and multi-tasking. It has the largest battery capacity ever in a Flip smartphone at a mesmerising 4,300mAh. And when your battery does finally need a top-up, OPPO's legendary SUPERVOOC charging solution will have you fully charged in moments – 23 minutes will rejuvenate up to 50%. Wow!
The OPPO Find N2 Flip is available to buy now on Virgin Mobile, from £34 a month on a 36-month contract, with zero upfront costs.
Want more? You can find a huge range of deals on OPPO smartphones and products from Virgin Mobile here.
Your chance to win a pair of OPPO Enco X2 earbuds and an OPPO Watch Free!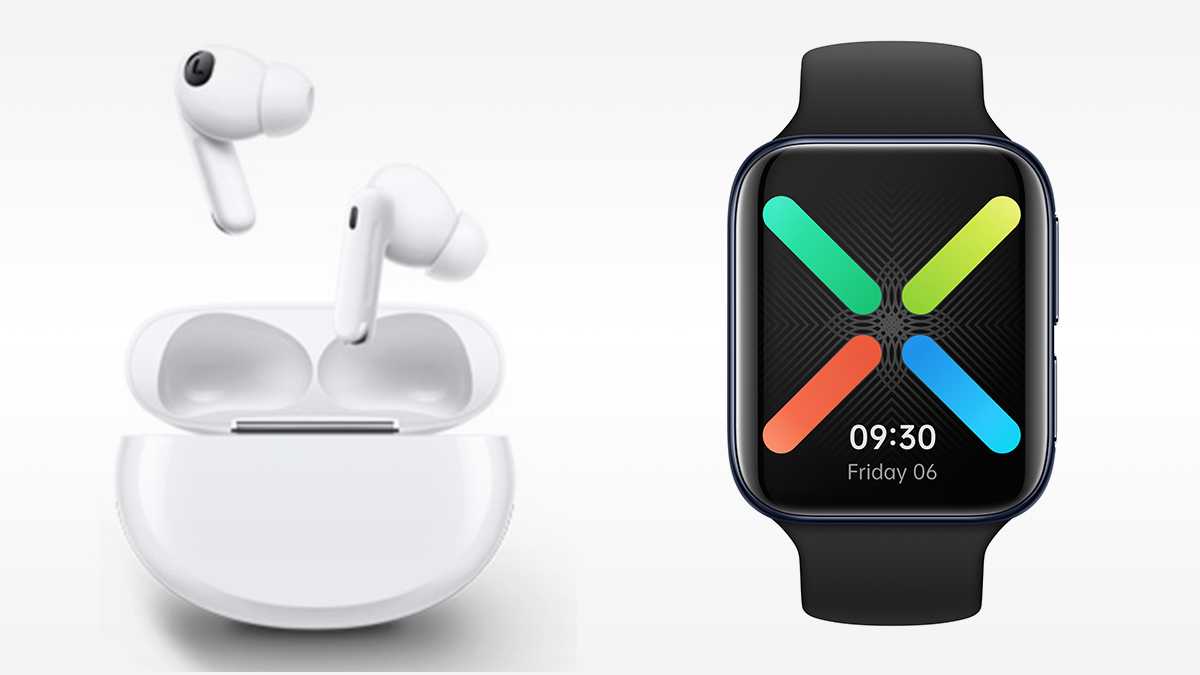 We're offering you the chance to win a pair of OPPO Enco X2 earbuds and an OPPO Watch Free worth £238. These goodies are the perfect companions for both work and leisure, while keeping you entertained on the go! To be in with a chance of winning, enter our prize draw by answering this question…
What colours is the OPPO Find N2 Flip available in?

A) Astral Black and Moonlit Purple
B) Sunflower Yellow and Vivid Violet
C) Grass Green and Puddle Brown
Email your answer – A, B or C – to VirginTVEdit@virginmedia.co.uk with OPPO Prize Draw in the subject line by 11.59pm on Wednesday 15 March. See below for full terms and conditions.
Please include the following details:
Your answer
Your first and last name
Your phone number
Your address
Good luck!
Virgin Mobile OPPO Giveaway Prize Draw Terms and Conditions (Promotion)
1. VIRGIN MEDIA LIMITED ("we", "us", and "our" or similar) (Company Number: 02591237) with a registered office 500 Brook Drive, Reading, United Kingdom, RG2 6UU is the promoter of the Promotion. General Terms and Conditions apply (please click the link in this paragraph for more information) (together, the "Conditions"). In the event of a conflict between the General Terms and Conditions and this Promotion, the terms of this Promotion will prevail.
2. By entering the Promotion, you (the "Entrant", "you", and "your" or similar) confirm that you have read the Conditions and agree to be bound by them and confirm that all information submitted is true, accurate, and complete. Please ensure you read these carefully as entry into this Promotion is subject to and conditional upon acceptance to these Conditions. We reserve the right to verify the eligibility of any and all Entrants and may, in our sole discretion, disqualify any Entrant that fails to satisfy the eligibility requirements. Entrants shall at all times act in good faith towards us and the Promotion.
3. The Promotion is open to any Virgin Media customers (cable and mobile) aged 18 or over resident in the United Kingdom, but shall not be open to employees of Virgin Media Limited and/or Telefonica UK Limited, their immediate family members and anyone professionally connected with this Promotion. Entries on behalf of someone else will not be accepted. Maximum of 1 entry per Virgin Media customer.
4. Entries not submitted in accordance with the rules of these Conditions will be disqualified. We reserve the right to disqualify any Entrant reasonably suspected by us of cheating, behaving fraudulently, acting dishonestly, or otherwise acting contrary to these Conditions.
5. The Promotion starts at 3PM on Wednesday 8th March 2023 and closes at 11.59pm on Wednesday 15th March 2023 ("Closing Date"). Entries received after the closing date will be invalid.
6. To enter the Promotion you must answer the question listed in Virgin TV Edit correctly by sending an email to VirginTVEdit@virginmedia.co.uk and ensure it contains the following details:
a. Your answer (which must be correct)
b. Your first and last name
c. Phone number
d. Full address, including county and postcode
7. There is 1 Prize in total:
OPPO Enco X2 Earbuds and OPPO Watch Free
– the "Prize"
8. There will be 1 winner in total. The details of the winners will be passed to
OPPO MOBILE UK LTD (11222303) Registered office address. 258 Bath Road, Slough, England, SL1 4DX for the purposes of delivering your Prize. Details will be shared securely and deleted immediately after the Prize has been issued.
9. The winner will be selected at random by an independent process from all valid entries received and will be notified by no later than Wednesday 29th March 2023. You will be notified if you have won a Prize by phone or email and must claim your Prize within 4 working days after having been notified. If you do not respond or we do not receive a response within 4 working days of being notified you will forfeit your Prize, and we reserve the right, at our discretion, to choose another winner or to dispose of the Prize as we see fit. Our decision regarding any aspect of the Promotion, including without limitation correspondence regarding the Prize, is final and binding and no correspondence will be entered into about it.
10. We reserve the right to cancel and/or amend these terms and conditions and/or the Promotion at any stage but we will only do so for reasons outside of our reasonable control. We will endeavour to minimize the effect of such cancellation or amendment on participants in order to avoid disappointment, which may include providing an alternative Prize if the original Prize becomes unavailable for any reason.
11. We will only use your data in line with applicable data protection legislation (including but not limited to General Data Protection Regulations) and subject to our Privacy Policy. We will not pass on your personal information to third parties except in accordance with these terms and conditions or where we are required to disclose that information in order to comply with any legal or regulatory requirements.
12. We accept no responsibility for entries not successfully completed due to a technical fault including without limitation a technical malfunction, computer hardware or software failure, satellite, network or server failure of any kind. If the Promotion is not capable of running as planned or entries are not received or validly submitted or the Prize (as defined below) becomes unavailable, we reserve the right to cancel, terminate, modify or suspend the Prize Draw if necessary.
13. We and our agents shall not be responsible or liable to compensate the winners for any loss, damage or consequential damage of any nature in contract, tort (including negligence) or otherwise caused by acceptance of these terms and conditions and/or in connection with the Prize (to the extent permissible by law).
14. These Conditions and any disputes or issues arising out of or in connection with them (whether contractual or non-contractual in nature, such as claims in tort, breach of statute/regulation or otherwise) shall be governed by and construed exclusively in accordance with English law. You agree to submit to the exclusive jurisdiction of the English courts to settle any disputes or issues.
15. Promoter: Virgin Media Limited whose registered office is at 500 Brook Drive, Reading, RG2 6UU.