Skip to main content
EGX might be over for another year, but you can still level up your gaming with this incredible prize draw from Virgin Media and EGX

By Virgin TV Edit
What an incredible weekend! EGX 2022 returned to London's ExCel, and Virgin Media were once again proud to sponsor the UK's biggest gaming event for the tenth consecutive year. From crowd-grabbing AAA releases to wicked indie titles, plus epic eSports tussles, cosplay fits for days, streamer showcases, meet and greets and loads more, it was the four-day weekender that truly had it all.
Want to see just a glimpse of what you missed? Check out some of the highlights below, and then read on to find out more about what went down, plus scroll down to enter our epic prize draw for your chance to win an Xbox Series X, plus some seriously awesome EGX merch.
This year at EGX was bigger than ever before. Fans from up and down the country flocked to get hands-on with some of the biggest games, including 2022's most-anticipated first-person shooter, Call Of Duty: Modern Warfare 2, which was showing off its beta and proved very popular. For a shooter of a different kind, Splatoon 3 also drew the crowds with some ink-credible Turf War tournaments.
Speaking of tournaments, the afterhours MultiVersus tournament from Warner Bros. Interactive was very competitive, with 18-year-old LgdStar eventually pummelling his way to victory in a well-fought contest. MultiVersus may be a relatively new game in the world of eSports, but this tournament showed just how big it's set to become.
MultiVersus, of course, sees the likes of Batman, Shaggy and Arya from Game of Thrones battle it out on the same stage. Anywhere else in the world, that might be unique. But at EGX, that's just another day, because Saturday's Cosplay Showcase saw a final showdown between Link from Twilight Princess, Ezio from Assassin's Creed and General Beatrix from Final Fantasy 9. Just another EGX Saturday.
Other highlights included the hands-on demo of Street Fighter 6, a meet the devs panel for 25 years of GoldenEye 007, a Call Of Duty AMA featuring the game's voice actors, an EGX pub quiz that was just as competitive as any game played all weekend and loads more. Roll on next year...
Prize draw time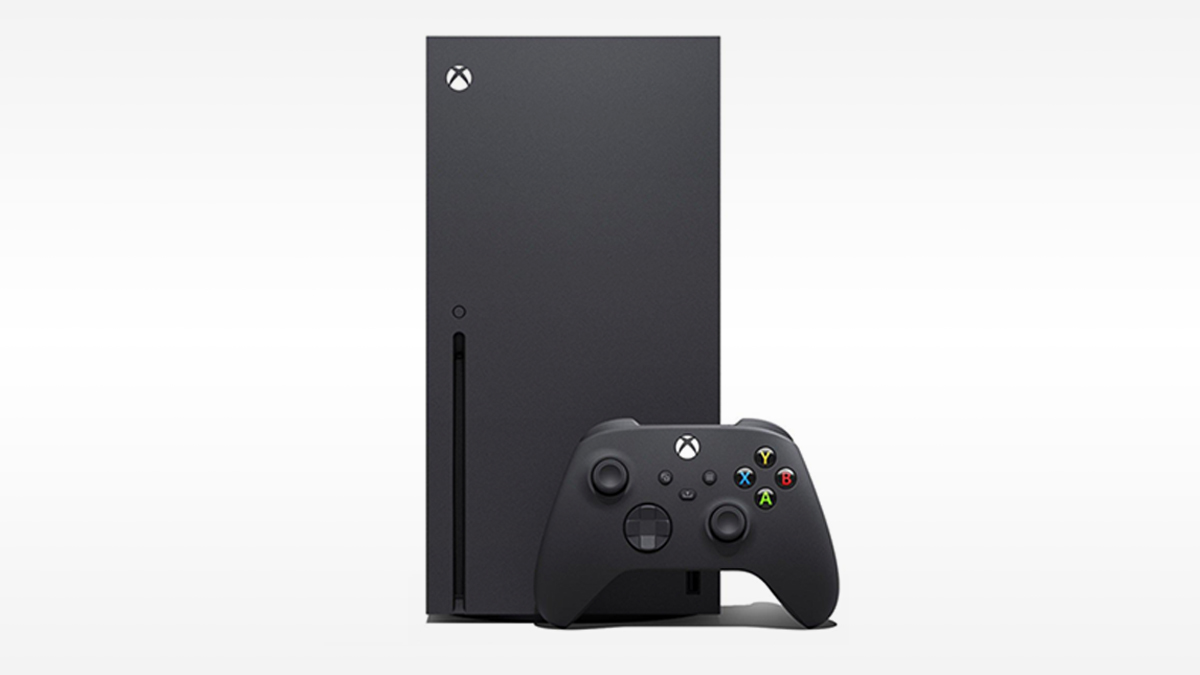 Missed out on all the fun this year? Well, don't worry. Because even if you missed out on EGX 2022, we're giving all Virgin Media customers the chance to take your gaming up to the next level with this epic prize draw.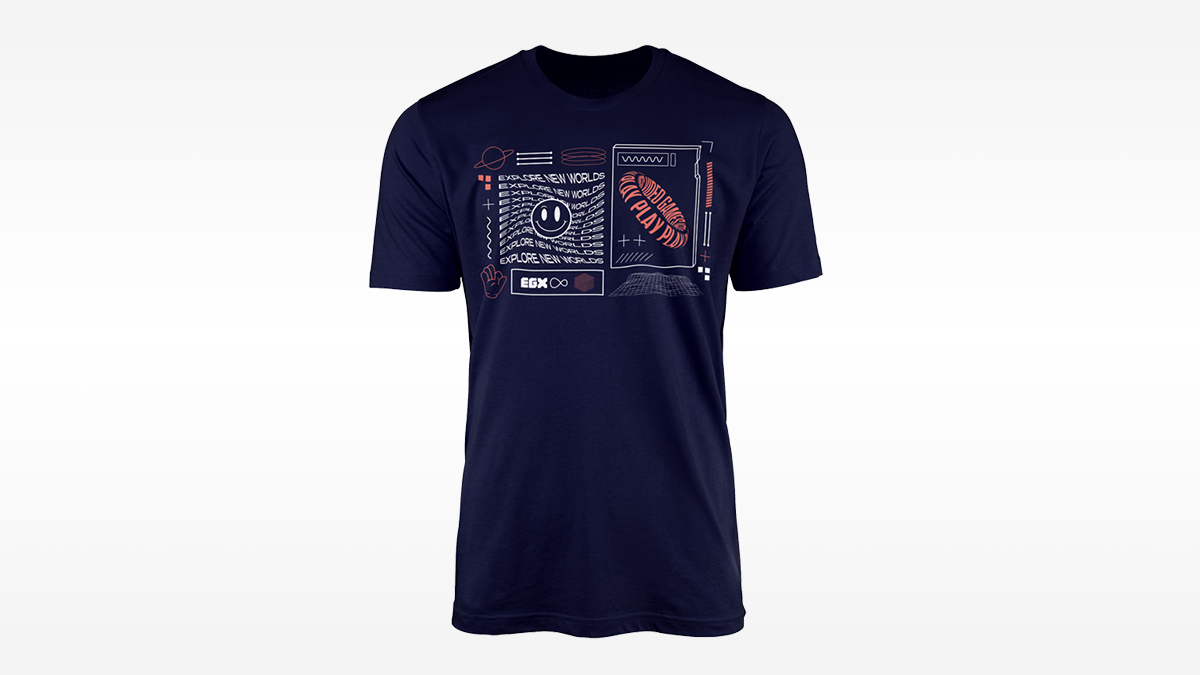 That's right, we're giving one lucky winner the chance to bag an Xbox Series X 1TB console, plus a snazzy EGX t-shirt and hoodie.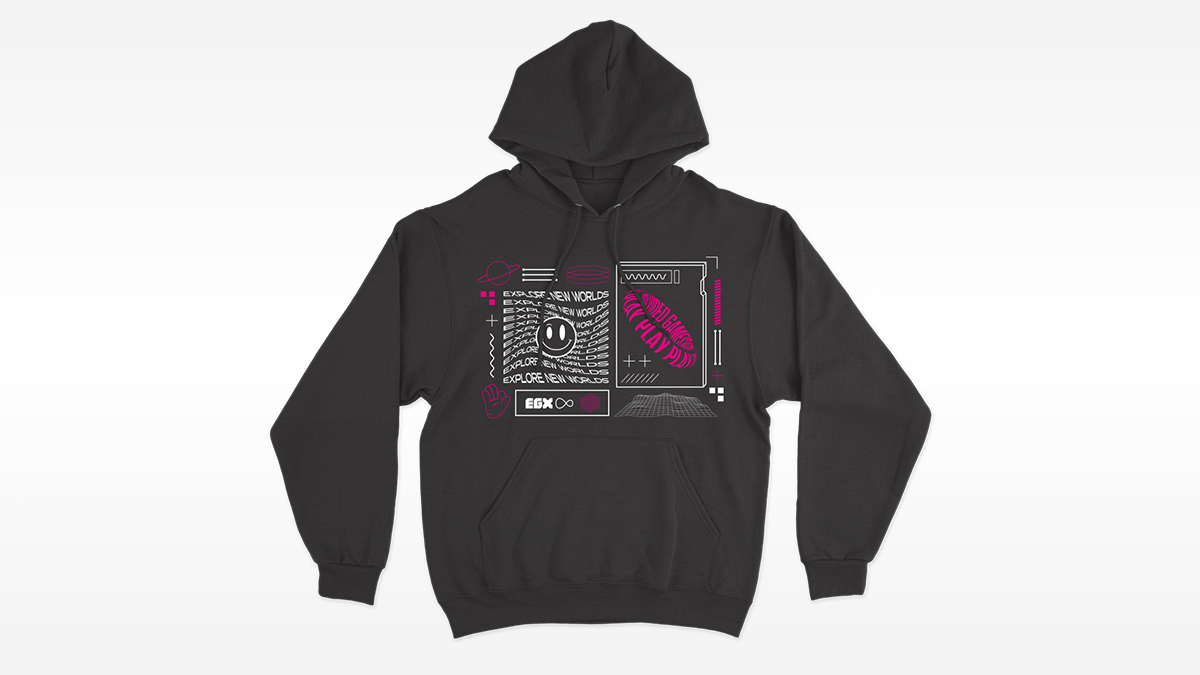 Enter and win!
For your chance to win this epic prize, simply answer the following question.

How many years has Virgin Media now sponsored EGX?
A) 1 year
B) 5 years
C) 10 years
Email your answer – A, B or C – to VirginTVEdit@virginmedia.co.uk with EGX Prize Draw in the subject line by 11.59pm on Wednesday 12 October 2022.
Please include the following details:
Your answer
Your first and last name
Phone number
Address
Good luck!
Virgin Media Xbox Giveaway Prize Draw Terms and Conditions (Promotion)
1. VIRGIN MEDIA LIMITED ("we", "us", and "our" or similar) (Company Number: 02591237) with a registered office 500 Brook Drive, Reading, United Kingdom, RG2 6UU is the promoter of the Promotion. General Terms and Conditions apply (please click the link in this paragraph for more information) (together, the "Conditions"). In the event of a conflict between the General Terms and Conditions and this Promotion, the terms of this Promotion will prevail.
2. By entering the Promotion, you (the "Entrant", "you", and "your" or similar) confirm that you have read the Conditions and agree to be bound by them and confirm that all information submitted is true, accurate, and complete. Please ensure you read these carefully as entry into this Promotion is subject to and conditional upon acceptance to these Conditions. We reserve the right to verify the eligibility of any and all Entrants and may, in our sole discretion, disqualify any Entrant that fails to satisfy the eligibility requirements. Entrants shall at all times act in good faith towards us and the Promotion.

3. The Promotion is open to Virgin Media customers (cable) aged 18 or over resident in the United Kingdom, but shall not be open to employees of Virgin Media Limited, their immediate family members and anyone professionally connected with this Promotion. Entries on behalf of someone else will not be accepted. Maximum of 1 entry per Virgin Media customer.
4. Entries not submitted in accordance with the rules of these Conditions will be disqualified. We reserve the right to disqualify any Entrant reasonably suspected by us of cheating, behaving fraudulently, acting dishonestly, or otherwise acting contrary to these Conditions.
5. The Promotion closes at 11.59pm on Wednesday 12 October 2022 ("Closing Date"). Entries received after the closing date will be invalid.

6. To enter the Promotion you must answer the question listed in Virgin TV Edit correctly by sending an email to VirginTVEdit@virginmedia.co.uk and ensure it contains the following details:
a. Your answer (which must be correct)
b. Your first and last name
c. Phone number
d. Full address, including county and postcode
7. There is x1 Prize in total:
a) Xbox Series X 1TB console plus EGX hoodie (x1) and t-shirt (x1)
8. The Main Prize is provided by Virgin Media Limited of 500 Brook Drive, Green Park, Reading, RG2 6UU, and administered by Redwood BBDO of Bankside 3, 90 Southwark Street, London SE1 0SW. Details will be shared securely and deleted immediately after the prize has been issued.
9. The winner will be selected at random by an independent process from all valid entries received and will be notified, by Redwood, by no later than Wednesday 19 October 2022. You will be notified if you have won a prize by phone or email and must claim your prize within 4 working days after having been notified. If you do not respond or we do not receive a response within 4 working days of being notified you will forfeit your prize, and we reserve the right, at our discretion, to choose another winner or to dispose of the prize as we see fit. Our decision regarding any aspect of the Promotion, including without limitation correspondence regarding prizes, is final and binding and no correspondence will be entered into about it.
10. We reserve the right to cancel and/or amend these terms and conditions and/or the Promotion at any stage but we will only do so for reasons outside of our reasonable control. We will endeavour to minimize the effect of such cancellation or amendment on participants in order to avoid disappointment, which may include providing an alternative Prize if the original Prize becomes unavailable for any reason.
11. We will only use your data in line with applicable data protection legislation (including but not limited to General Data Protection Regulations) and subject to our Privacy Policy. We will not pass on your personal information to third parties except in accordance with these terms and conditions or where we are required to disclose that information in order to comply with any legal or regulatory requirements.

12. We accept no responsibility for entries not successfully completed due to a technical fault including without limitation a technical malfunction, computer hardware or software failure, satellite, network or server failure of any kind. If the Promotion is not capable of running as planned or entries are not received or validly submitted or the Prize (as defined below) becomes unavailable, we reserve the right to cancel, terminate, modify or suspend the Prize Draw if necessary.
13. We and our agents shall not be responsible or liable to compensate the winners for any loss, damage or consequential damage of any nature in contract, tort (including negligence) or otherwise caused by acceptance of these terms and conditions and/or in connection with the Prizes (to the extent permissible by law).
14. These Conditions and any disputes or issues arising out of or in connection with them (whether contractual or non-contractual in nature, such as claims in tort, breach of statute/regulation or otherwise) shall be governed by and construed exclusively in accordance with English law. You agree to submit to the exclusive jurisdiction of the English courts to settle any disputes or issues.
15. Promoter: Virgin Media Limited whose registered office is at 500 Brook Drive, Reading, RG2 6UU.