Skip to main content
Whether you're capturing some haute cuisine, watching a high-definition movie, or just ringing your mum, you need the right tools for the job. And with smart camera AI, a huge 6-inch, 21:9 OLED display and a powerful 4.500mAh battery, the Sony Xperia 10 III will have you snapping, streaming and chatting like the best of them.
What's more, running inside the Xperia 10 III is the mighty Qualcomm® Snapdragon™ 690 5G mobile platform – a super powerful processing chip that makes handling all your apps, films and especially games a breeze, giving you the edge when you need it most.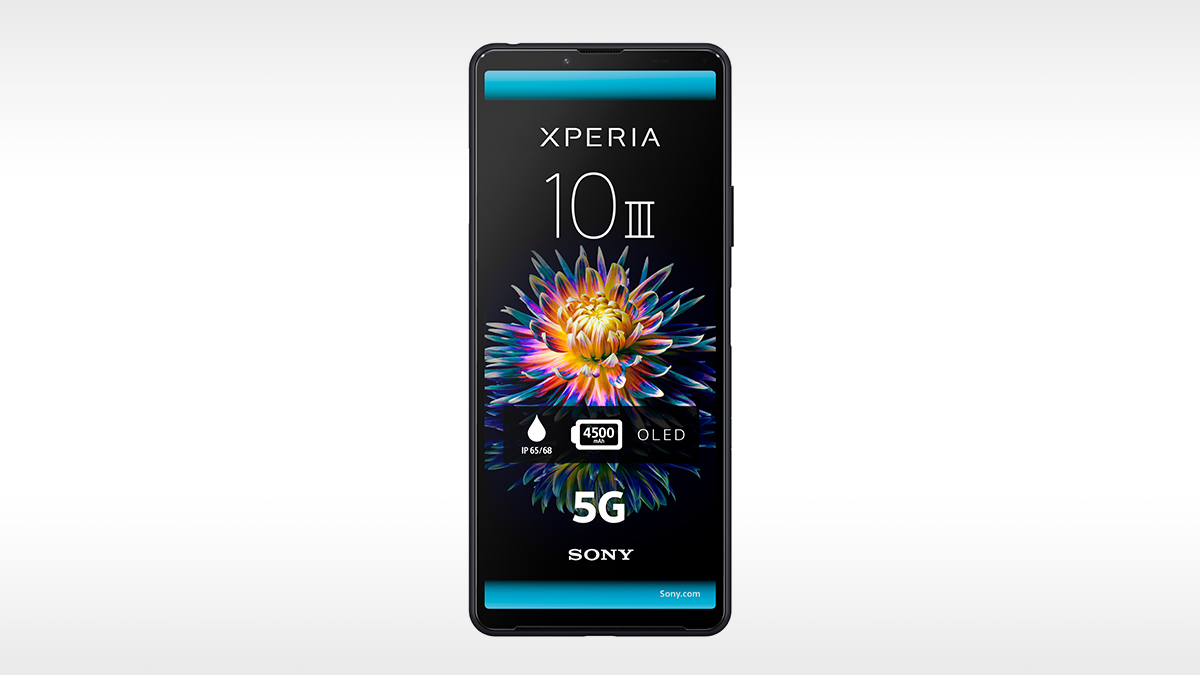 Built for the everyday, and loved by gamers, the Sony Xperia 10 III is available on Virgin Mobile and now comes with a new Sony Mobile Gaming bundle (worth £380) from just £18 a month, with zero upfront cost. Visit here for more info.
Read on to find out more about the Sony Xperia 10 III and discover how you can enter our amazing prize draw to win one, plus the gaming bundle worth £380!
Pure power on the go
The Qualcomm Snapdragon 690 5G mobile platform combines an integrated 5G modem and AI-enabled mobile processor to offer fast-paced gaming, whether you're playing at home or on the go. Plus, get ready for uncompromised high-quality downloads and seamless streaming – perfect for watching HDR videos and speedily redeeming those crucial in-game items.
A dazzling display
Make no bones about it: Sony are TV experts. And with the Sony Xperia 10 III, that pedigree is breathtakingly clear. Drawing on Sony's video image-optimisation technology, the crisp 6-inch, 21:9 OLED display provides incredible range, from rich colours that pop to the deepest of blacks. It can also show HDR content in stunning quality, offering even greater immersion in your favourite TV shows and games.
Crystal-clear audio
Whether using wired or wireless headphones, the Xperia 10 III offers exceptional sound. Thanks to Sony's LDAC technology – used by various Sony products such as headphones, speakers and home entertainment systems – you'll be able to stream near high-resolution audio, wherever you are. Plus, the Xperia 10 III's DSEE Ultimate technology uses AI to up the quality of your music by automatically improving audio frequency and bit rate in real time.
Several ways to shoot
When your snapping pics on the fly, it's important to get the shot you want with minimal fuss. And with the Sony Xperia 10 III's triple lens camera, this couldn't be easier. Capture the scale and size of your subject with the 16mm ultra-wide lens, choose the 27mm wide-angle for your everday snaps, or get up close and personal with the 54mm telephoto lens – perfect for portraits.
Lasting power
Poor battery life is the bane of some modern smartphones. But you'll find no such issue with the Sony Xperia 10 III. Its long-lasting 4.500mAh battery, packs enough juice to power your apps, games, videos and more throughout the day.
Gaming heaven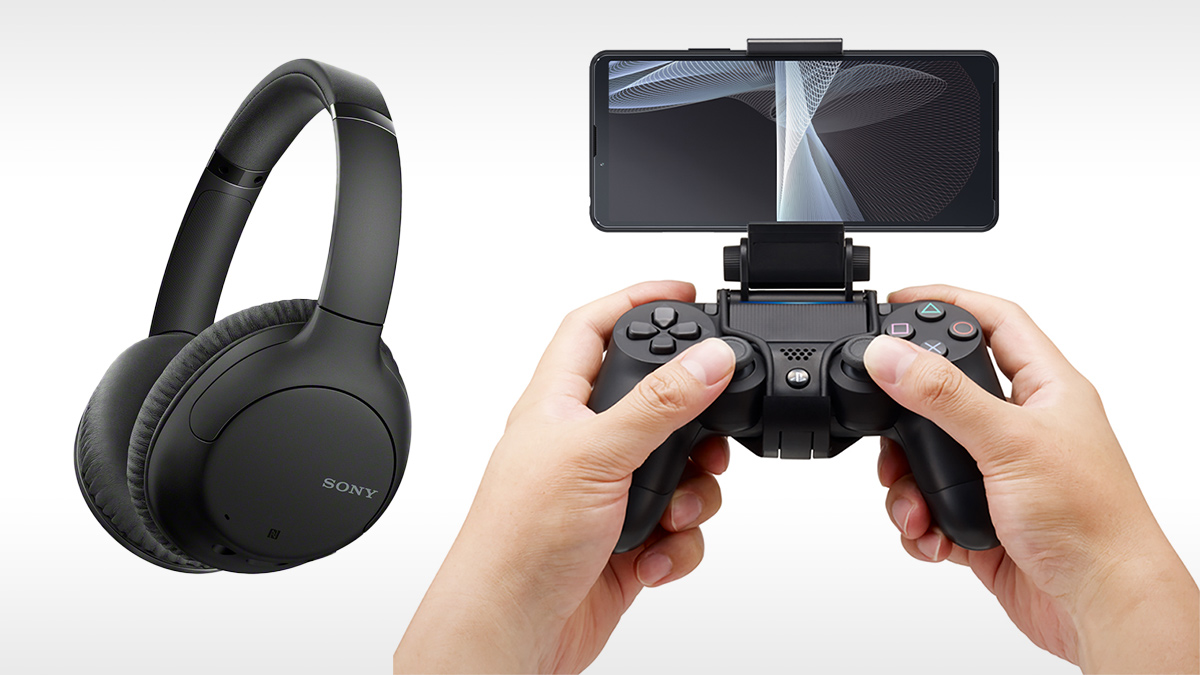 When you order the Sony Xperia 10 III plus Sony Mobile Gaming Bundle, you'll boost your gaming prowess with a free pair of Sony WH-CH710N wireless noise-cancelling headphones, a PS4 DUALSHOCK®4 wireless controller, an Xperia Gaming Mount, and you'll also be able to claim 18,360 Call Of Duty: Mobile CP points.
Enjoy distraction-free listening with the Sony WH-CH710N wireless headphones. Featuring noise cancelling via Sony's Dual Noise Sensor Technology, as well as an Ambient Sound mode, you can stay focused and on-mission, whatever you're playing.
The mighty PS4 DUALSHOCK®4 controller is fully compatible with the Xperia 10 III via Bluetooth. Game to the best of your ability with the ergonomic design, highly precise sticks and responsive triggers.
A masterclass in simplicity and functionality, the Xperia Gaming Mount will help take your gaming to the next level. Simply clip your PS4 DUALSHOCK®4 controller in, slide the Xperia 10 III into the holder, and prepare to quash the competition.
After you've received your smartphone and mobile gaming bundle, you'll be able to claim and upgrade your arsenal in Call Of Duty: Mobile with 18,360 free CP points to spend on in-game items. You'll soon be swimming in Crates, Camos and XP cards (see here for redemption process and full T&Cs)!
Prize draw time
To sing the praises of this smartphone gaming powerhouse, we're giving 1 lucky reader the chance to win their very own Sony Xperia 10 III, plus the gigantic gaming bundle worth £380 mentioned above!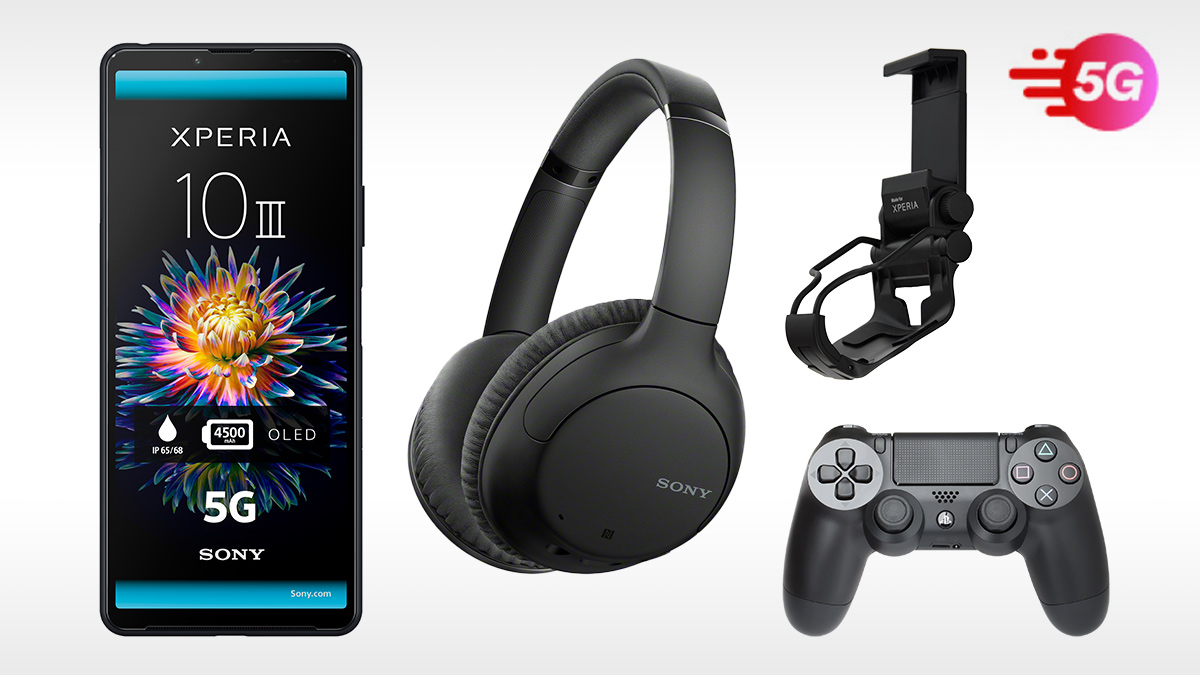 How to enter
To enter the prize draw, answer the following question:
How many millimetres (mm) is the Sony Xperia 10 III's telephoto lens?
A) 16mm
B) 27mm
C) 54mm
Email your answer – A, B or C – to VirginTVEdit@virginmedia.co.uk with Sony Xperia 10 III Giveaway in the subject line by 11.59pm on Wednesday 23 February.
Please include the following details:
Your answer
Your first and last name
Phone number
Address
Good luck!
Virgin Mobile Sony Xperia 10 III Giveaway Prize Draw Terms and Conditions (Promotion)
1. Open to any Virgin Media customers (cable and mobile) aged 18 or over and resident in the United Kingdom except employees of Virgin Media Limited, their immediate family members and anyone professionally connected with this Promotion.
2. The Promotion closes at 11.59pm on Wednesday 23 February 2022. Entries received after the closing date will be invalid. Maximum of 1 entry per household.
3. To enter the Promotion you must answer the question listed in Virgin TV Edit correctly by sending an email to VirginTVEdit@virginmedia.co.uk and ensure it contains the following details:
• Your answer
• Your first and last name
• Phone number
• Address
4. There is 1 prize:
• Sony Xperia 10 III smartphone and Sony Gaming Bundle consisting of Sony Wireless Headphones WH-CH710N, Sony Gaming Mount and Sony Dualshock4 Controller.
5. There will be 1 winner.
6. The winner will be selected at random by an independent process from all valid entries received and will be notified by no later than Friday 25 February 2022. You will be notified if you have won a prize by phone or email and must claim your prize within 2 working days after having been notified.
7. Promoter is Virgin Media Limited. General Terms and Conditions apply, see here.
8. We will only use your data in line with applicable data protection legislation (including but not limited to General Data Protection Regulations) and subject to our Privacy Policy. We will not pass on your personal information to third parties except in accordance with these terms and conditions or where we are required to disclose that information in order to comply with any legal or regulatory requirements.
9. Virgin Media reserves the right to cancel and/or amend these terms and conditions and/or the Prize Draw at any stage but we will only do so for reasons outside of our reasonable control. We will endeavour to minimize the effect of such cancellation or amendment on participants in order to avoid disappointment, which may include providing an alternative Prize if the original Prize becomes unavailable for any reason.
10. The name and county of the winner will be made available for a period of 1 month after the closing date. To receive this, please send a Subject Access Request marked 'Virgin Mobile Sony Giveaway Draw' to: Griffin House, 161 Hammersmith Road, Hammersmith, London W6 8BS.
11. Virgin Media and its agents shall not be responsible or liable to compensate the winners for any loss, damage or consequential damage of any nature in contract, tort (including negligence) or otherwise caused by acceptance of these terms and conditions and/or in connection with the Prize (to the extent permissible by law).
12. These terms and conditions and any disputes or issues arising out of or in connection with them (whether contractual or non-contractual in nature, such as claims in tort, breach of statute/regulation or otherwise) shall be governed by and construed in accordance with English law. You agree to submit to the exclusive jurisdiction of the English courts to settle any disputes or issues.
Sony Xperia 10 III Promotion - Call of Duty® Mobile CP Points
Customers purchasing the Smartphone + Mobile Gaming Bundle will receive a unique redemption code via SMS and be required to visit www.callofduty.com/redemption 14 days after receiving your purchase. Once you have received your code, it is your responsibility to redeem (deadline for redemption: 31 October 2022) and follow the onscreen instructions. Each code (1 per customer) provides 18,360 Call of Duty® Mobile CP Points which can be redeemed for in-game items. Entrants will require; a Compatible Mobile Phone; internet access; a Call of Duty® account; and the latest Call of Duty® Mobile game version (these are not provided as part of the Offer). Activision Customer Service can be contacted in the event of any game related issues and/or errors in code redemption through regular channels (https://support.activision.com/contactus).
Sony Mobile Gaming Bundle:
1 bundle per customer. The DUALSHOCK®4 Controller is supplied with a 12-month full warranty (once registered) from the manufacturer (Sony). No other warranty is provided, although your legal rights for faulty products are not affected. Please contact Sony as soon as practicable if the Gaming items are faulty. In the unlikely event that your DUALSHOCK®4 Controller or Mobile Mount arrive damaged, please contact the Promoter as soon as practicable.