Skip to main content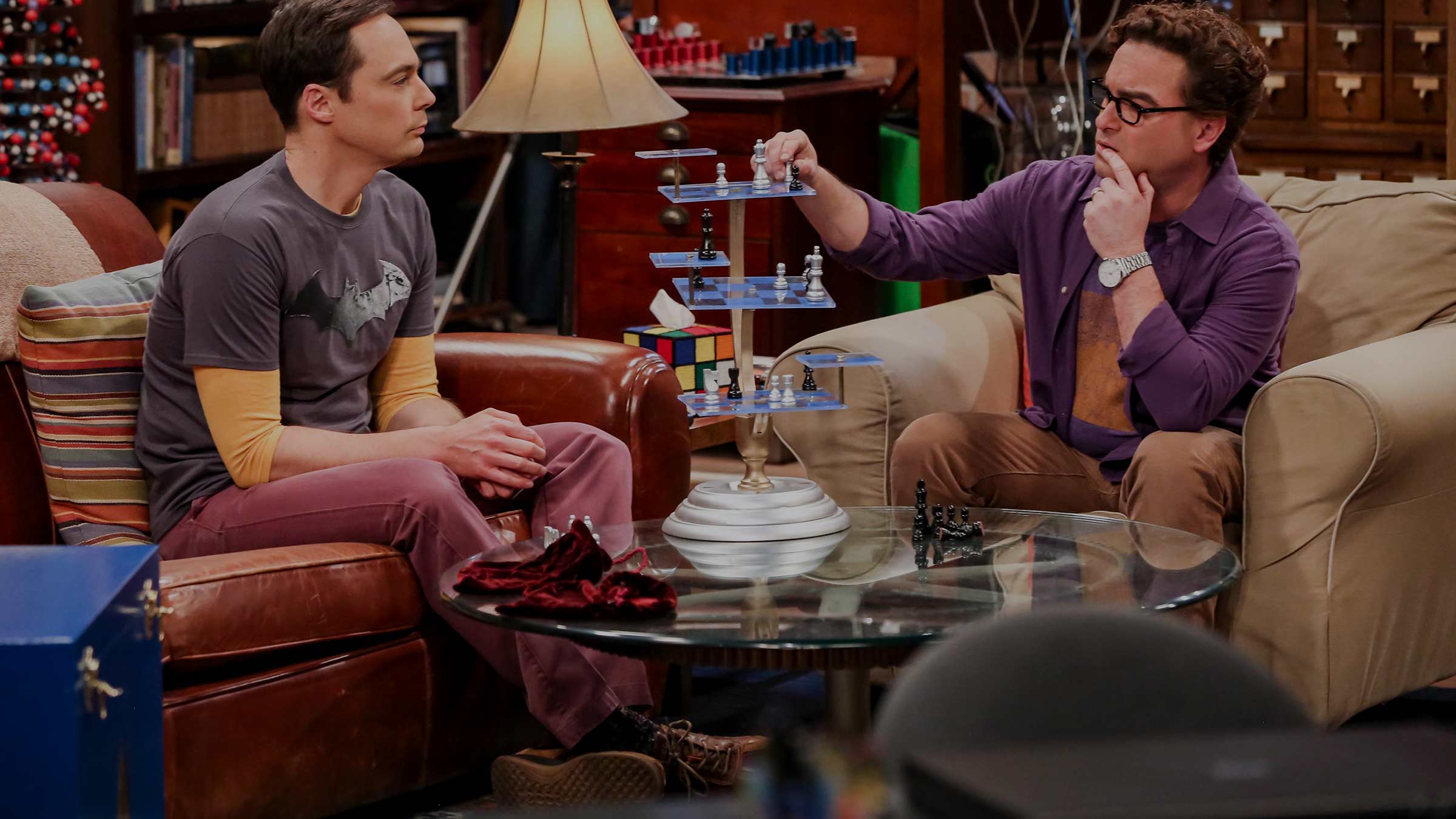 Fancy a dragon egg hunt? Then take a look at the Dungeons & Dragons references you may have seen in TV and film…
By Dan Jolin, Writer
Since it was first published in 1974, Dungeons & Dragons has become so popular, it's hard to dismiss it as some weird, nerdy hobby. Not only is it big business, but its players and fans include some big names in Hollywood too, with the likes of Vince Vaughn, Game Of Thrones co-creator DB Weiss, rock guitarist Tom Morello and WWE wrestler Big Show regularly gathering to play a game run by actor Joe Manganiello.

Given its popularity among the showbiz community, not to mention its cultural proliferation over the decades, D&D has popped up in a lot of different places on our TV and cinema screens. Some rather less expected than others…
1. E.T. The Extra-Terrestrial
Find it in Apps & Games > Prime Video
In one of the earliest Dungeons & Dragons pop-culture references, we find Elliott's older brother Mike playing it with his teenage pals (including a young C Thomas Howell). "So how do you win this game anyway?" their mum asks. "There's no winning, it's like life. You don't win at life," says Games Master Steve. So true.
2. The IT Crowd
Find it in Apps & Games > All 4
As übergeek Moss, Richard Ayoade elaborately explains how his homebrewed role-playing game works in the fourth season episode "Jen the Fredo". "It's kind of like a Dungeons & Dragons thing," he tells Jen. "Ohh, is this something to do with sex?" she asks. "Ha! Far from it Jen!"
Moss's game is eventually revealed as a roaring success, with even his most dubious work colleagues absorbed into his imaginary world of unicorn men and wood fairies.
3. The Simpsons
Weeknights, Channel 4 HD (CH 104/141)
In the fifth episode, "Homer Goes To College", the wannabe jock unwittingly winds up hanging out with his sworn enemies: nerds. "We played Dungeons & Dragons for three hours," he tells his family at the dinner table, revealing his newfound nerdiness. "Then I was slain by an elf."
Come season 29, the medieval-fantasy episode "The Serfsons" would pop in another D&D-specific reference, with the inclusion of a gelatinous cube, an iconic monster from the game, which has dissolved the family cat.
4. Freaks And Geeks
Find it in Apps & Games > All 4
For the final episode of Paul Feig and Judd Apatow's cruelly cancelled high-school show, Dungeons & Dragons is featured as the means by which "freak" Daniel Desario (James Franco) finally connects with "geek" Sam Weir (John Francis Daley) and his friends, joining their game as "Carlos the Dwarf".
At the end, they wonder: "Does him wanting to play this again mean he's turning into a geek, or we're turning into cool guys?" The true answer, of course, is both.
5. The Big Bang Theory
Find it in Apps & Games > Netflix
It's no shock to find the massive hit sitcom outdoing everyone else with its big D&D moment, which came after numerous references to the game throughout the show's lifetime. The final-season episode "The D&D Vortex", doesn't just guest-star Wil Wheaton as a Dungeon Master running a game. It also features William Shatner, Joe Manganiello, Kevin Smith and basketball legend Kareem Abdul-Jabbar as players in probably the starriest campaign the game has ever known.
6. Buffy The Vampire Slayer
Find it in Apps & Games > All 4
In the final episode "Chosen", we find the characters supposedly talking climactic battle strategy before it's revealed they're actually playing what appears to be a game of Dungeons & Dragons.
Although, some of the details are highly questionable. Trogdor the Burninator? Bag of Illusions? "Invoke a time flux"? OK, maybe there's some serious homebrewing going on there…
7. Futurama: Bender's Game
Weeknights, Sky One/HD (CH 110/109)
The 2008 Futurama movie (comprising four episodes of the show's fifth season) is one big D&D tribute – including an actual tribute to the game's creator Gary Gygax, who died during production.
Primarily set in a D&D-created fantasy world of Cornwood, in the now "criminally insane" Bender's mind, it features wizards, rampaging orcs and Leela as a centaur, while also making sure to include some actual dragons in an actual dungeon.
8. That '70s Show
In the "Radio Daze" episode, we're treated to a guest-star spin on the show's regular "circle" gag. It's revealed that Barry Donovan (Curtis Armstrong) and Max (Howard Hesseman) are playing a game of Dungeons & Dragons with none other than heavy metal megastar Alice Cooper, whose character is "Mandar". Wielding his "Rod of Cancellation," Cooper encourages Max to "get out there and slay that dragon."
9. Stranger Things
Find it in Apps & Games > Netflix
Like we could have done this list without including Stranger Things. D&D doesn't just cameo in the show, it's part of its very DNA. The first episode opens with a game ("Something is coming. Something hungry for blood"), it's referred to constantly, and the first season's big bad is named after a Dungeons & Dragons demon lord. Though, in the game, the demogorgon is actually a two-headed baboon monster with tentacles for arms…
10. My Little Pony: Friendship is Magic
Find it in Apps & Games > Prime Video
Hasbro owns My Little Pony. Hasbro also owns Wizards of the Coast, which owns Dungeons & Dragons, so perhaps we shouldn't be so surprised when, in the sixth season episode "Dungeons & Discords", we discover that pony Big McIntosh and purple dragon Spike spend their "Guy's Night" playing a very familiar tabletop role-playing game called "Ogres & Oubliettes".
Interestingly, and adorably, My Little Pony would come to have its own role-playing game, Tails of Equestria, which was published two years later, in 2018.
Want even more tabletop gaming?
Don't miss out on our essential bluffer's guides to the games you love, plus all the best TV shows and films to fuel your fandom.


How to watch Amazon Prime Video with Virgin TV
Prime Video is available to all Virgin TV customers with a V6 box, powered by TiVo®, and a subscription to the service. Simply sign up to Amazon Prime Video via their website, and you can log in on the box. And because Prime Video is fully integrated into TiVo®, you can search without even going into the app. Just select Search & Discover from the Home menu and type in the name of the show or movie you're after.
How to watch Netflix with Virgin TV
If you have a TiVo® box or Virgin TV V6 box, powered by TiVo®:
Press home on your remote
Select Apps & Games
Select All Apps
Select Netflix
If you're already a Netflix subscriber, you can also access the app through Search & Discover or by pressing Red on channel 204. Just sign in with your existing login and start watching. And you'll only have to log in the first time you use it.
If you're new to Netflix, then you'll need to subscribe to use the app. The easiest way to do this is by going to netflix.com/virginmedia. You can also subscribe using the Netflix app in Apps & Games.
TV channels: Channels, content and features available depend on your chosen package. Channel line-ups and content are subject to change at any time and to regional variations.
HD: HD TV set, V HD Box, TiVo box or Virgin TV V6 connected with HDMI cables required for HD channels. Number of inclusive HD channels depends on package.
On Demand: Content available to view depends on TV package. Time limits apply for viewing chargeable On Demand content – see virginmedia.com. Once purchased, all chargeable On Demand content must be viewed within 48 hours. Premium channels and upgrades must be kept for at least 30 days.
Amazon Prime Video: Amazon Prime subscription required at extra cost. 18+. Click here for T&Cs.
Netflix: Netflix subscription required at extra cost.