Skip to main content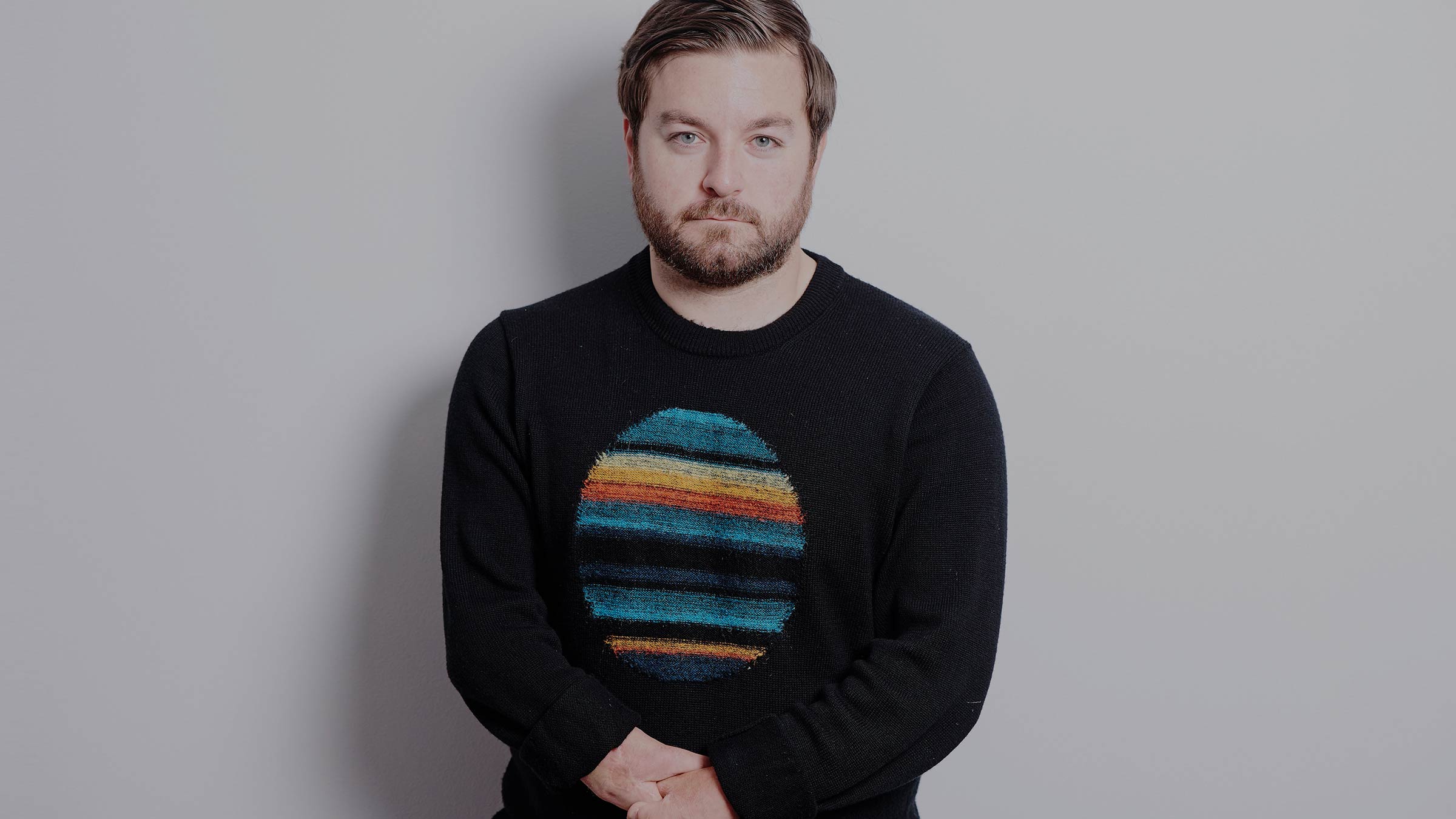 "I felt very, very disabled in that moment, and I'm not used to that at all… I went to quite an extreme place…"
By Virgin TV Edit
Though he's best known for his acerbic, razor-sharp wit and side-splitting self-deprecation when tackling his disability on either The Last Leg or his numerous other TV appearances, Alex Brooker: Disability And Me sees the comic take a rawer, far more personal, look into his condition.
As he revealed when were able to sit down with him earlier this week, an incident while filming Sink Or Swim last year prompted Brooker to take a more introspective look at his condition, and what it means to him today.
"There were moments in it, during the swim in Lake Windemere, when I really struggled, where my body wasn't doing what I wanted it to do", Brooker says. "I felt very, very disabled at that moment, and I'm not used to that at all, and got extremely emotional and very frustrated very quickly, and went to quite an extreme place.
"And I thought, Why has that happened? Maybe there were some issues regarding my disability that I wasn't as at peace with. So when I was approached, I wanted to make something that both able-bodied people and disabled people can take something from, but also me, you know?"
The documentary sees him reacquainted with surgeons who he met as a child, revisit Great Ormand Street with his mother for the first time in almost two decades and, most touchingly of all, meet other men and women who, like him, are living with disabilities in an ever-changing modern world.
But it's his encounters with fellow Arsenal fan and father of two, Lee, which resonated the most once the cameras had stopped rolling.
"He acquired his disability quite late on in life, after he got a blood clot on his spine and ended up paralysed within hours of walking around at a Charity Shield game. And it's one of those things where I've been disabled all my life – I don't know any different – but at the same time Lee and I are both classed as disabled. And yet his experience is very different to mine, you know? It was suddenly thrust upon him, whereas I haven't known anything else, and there's big differences in that and in people's experiences when it comes to disability and coming to terms with it.
"The interview with Lee, when he was talking about his children, those conversations really resonated with me. Because they weren't just conversations as disabled men, or as Arsenal fans, but as fathers as well. Having children has had the biggest impact on my view towards my disability, which I'd never really spoken about prior to filming this.
"When we started the baby scans before my daughter was born, they always checked to make sure that the arms and legs were OK. And I got it was about putting our minds at ease, but, ultimately, they're checking to make sure that my kid's not going to be like me, you know? I get very emotional in the film when I talk about my own worries of how my kids will react to my disability. And having met Lee, then experiencing it only months later, when it finally did happen, I was in a much better place to deal with it than maybe I would have been before."
Disability And Me is a doc in much the same vein as Rio Ferdinand's acclaimed Being Mum And Dad and, more recently, Patrick Kielty's My Dad, The Peace Deal And Me. Seeing Brooker at his most candid is an emotional yet undeniably engrossing experience, and one we cannot recommend tuning in for enough, when the show premieres on BBC Two this coming Sunday at 9pm.
As an added bonus, we were also able to pick Alex's brain for his one of everything from the world of entertainment…
TV Show/Box Set: Succession
Succession… I've only just discovered it, but I can honestly say I'm absolutely obsessed with it. It's honestly one of the best things I've ever watched. The Sopranos is my favourite show of all-time, and this is up there… To me they'll never be anything like The Sopranos, but watching this is the most, I think, I've enjoyed anything since. I absolutely love it.
What else have we been watching? Also, of course, where the kids have been away from nursery, I've watched a lot of Mickey Mouse Club House… The theme tune is in my head constantly, so, yeah… that's pretty grim.
Film: Ghostbusters and Ghostbusters 2
D'you know what? This might sound weird, but I think I've watched Ghostbusters 1 and 2 probably once every couple of weeks? They're always on, and I always watch 'em. The new one was meant to come out this weekend, actually, and I've never looked forward to a film more than I have for that one, and it's been postponed.
App: Pintrest and Zoom
Pinterest, mate! We're decorating the house at the moment, it's all I'm on. I can't go two minutes without being on it. I even go up to the builders and they're like, "So what lights are you thinking of?", and I'll just show 'em my phone and go "These ones, just like this please." And they're like, "That's a picture, we can't do anything with that, there's no specifications you've just shown me a picture on your iPad."
Obviously Zoom, as well. Everyone's been Zooming. I'm quite proud to say, even with pubs closed, I was able to have Zoom calls with my mates where I don't remember logging off. Where I'm like "I don't remember what happened last night," and they're like, "Well we're all at home… we just logged off, didn't we?"
Video Game: Football Manager
I used to be massively into FIFA, but when we had our daughter, because I used to the get the hump with it so much, I didn't think it was a good idea to have something in my life that made me that angry. Conceding a last minute goal to some Belgian teenager… Ah, awful. It's not worth it.
But, the big thing I play on now is Football Manager, on my iPad. I've done extremely well with a number of different clubs – I had a great Plymouth game going, Sunderland… The FM game I've done all during lockdown is, I took over as manager of Ibiza, in the Spanish third division. I always imagined us going out to Ocean Beach after winning a game, so basically in my head I was on holiday in Ibiza whilst also being a manager.
I got my three-year old into it, while my wife was working, by "hiring" her as my assistant manager, but her job was to just press the Continue button on the iPad. We were joint managers at Plymouth, Sunderland and Ibiza, and won Champions Leagues at all of them. So she's experienced success.
TikTok: Meggie Foster
I don't really go on TikTok. I'm slightly worried that at the age of 36 that it might be slightly odd for a man of my age to be on TikTok. But I do think Meggie Foster, who does all the political TikToks, is great. Hers have popped up on my Twitter every now and again. She's really funny. There's always like little Easter Eggs in them. She's great.
Podcast: Lockdown Parenting Hell and Quickly Kevin
Josh Widdicombe and Rob Beckett's podcast, the parenting lockdown one, I really love that. I like Quickly Kevin, too. I've been lucky to be on both and really enjoy 'em, they're really good. I need to start Gossip Mongers though – I definitely want to get into listening to that.
Documentary: Alex Brooker: Disability And Me
Alex Brooker: Disability And Me, it's on BBC 2, Sunday at 9pm! I haven't watched a documentary for ages, really. Tiger King doesn't really count, does it?
Guilty pleasure: Buffy The Vampire Slayer
I've been rewatching Buffy The Vampire Slayer from the start. I've been absolutely loving that. We've kind of dipped back in to all those old shows like Buffy, Dawson's Creek, The OC, all those kind of shows. I don't even feel that guilty about it, if I'm honest!
When is BBC Two's Alex Brooker: Disability And Me on TV?
Alex Brooker: Disability And Me airs on BBC Two HD (CH 102) on Sunday 5 July at 9pm. It is also available for 30 days in Apps & Games > BBC iPlayer
TV channels: Channels, content and features available depend on your chosen package. Channel line-ups and content are subject to change at any time and to regional variations.
HD: HD TV set, V HD Box, TiVo box or Virgin TV V6 connected with HDMI cables required for HD channels. Number of inclusive HD channels depends on package.
Catch Up TV: Catch Up TV content available for up to 7 days or up to 30 days after broadcast, depending on content.
Interviews: Any opinions expressed in interviews are those of the interview subject and not those of Virgin Media.
Image credits: Alex Brooker Disability And Me © Stuart Wood / Wonder TV - Photographer: Stuart Wood