Skip to main content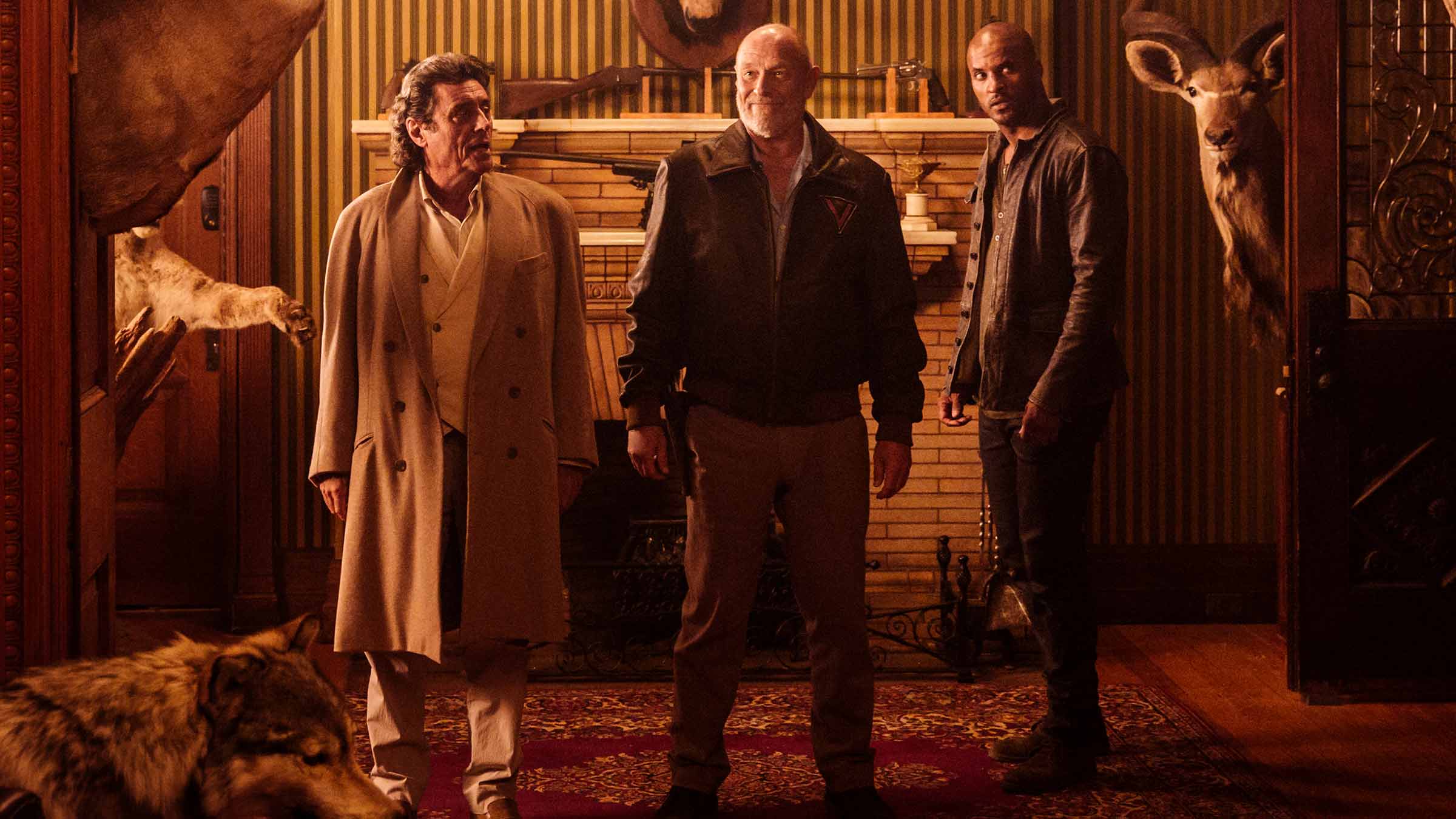 Old gods, new gods, guts and gore… nope, this isn't Game Of Thrones – but it is your next TV obsession!
American Gods, Friday 4 October, 10pm, Virgin TV Ultra HD (CH 999)
Fans of the supernatural, it's time to get excited. Your TV viewing is about a whole lot more colourful – and in glorious Ultra HD to boot!
Based on Neil Gaiman's novel of the same name, American Gods introduces us to Shadow Moon, played by Ricky Whittle (Calvin Valentine from Hollyoaks and a former runner-up on Strictly!). He plays an ex-con who's roped into becoming an assistant and bodyguard to a mysterious character named Mr Wednesday (Ian McShane).

From there, he's transported into a fantastical world of mystery and magic. The Old Gods (Norse, Egyptian, you name it) are in deep trouble, feeling threatened and diminished by the New Gods of the modern world – think everything from technology to pop stars.
Mr Wednesday is the man who must help the Old Gods band together to restore their power and influence, but with these gods in dire straits – down on their luck and working menial jobs – he has a hell of a task on his hands.
With truly stunning visuals, American Gods is a show that needs to be seen on Virgin's Ultra HD channel – the UK's only dedicated ultra high definition channel dedicated to stellar shows, music concerts, spectacular sporting events and more, and all advert free.

Still need some convincing? Here's why you need to find time for these American Gods…
It's a stunning swirl of colour and camerawork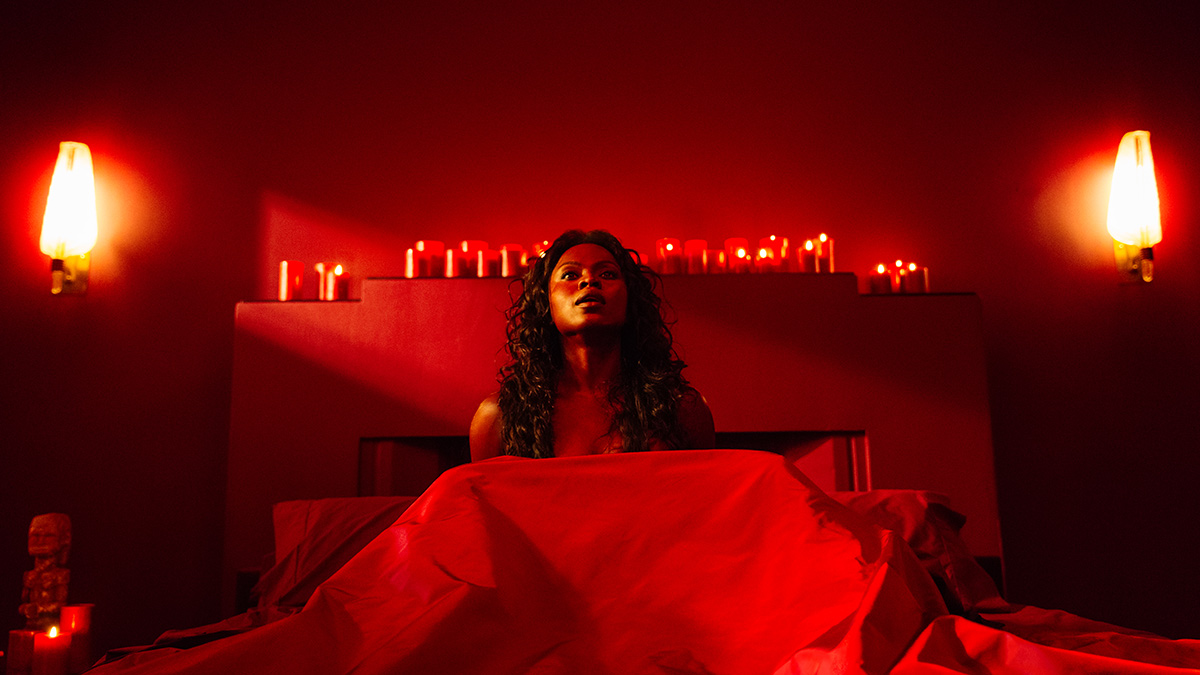 American Gods might be the most beautiful show on TV since Breaking Bad, and in Ultra HD it really shines. The colours are both moody and intense, with vivid, unsettling greens and ominous reds setting the tone for the action. And with its trippy camerawork and visual style, you'd be forgiven for thinking you've slipped into a swirling, hypnotic dreamscape.
The rich, bizarre world will suck you right in
If you've not quite got a grip on just how wild this show is yet, here are some extra details. One of the gods is essentially a YouTuber, while another – the Hindu goddess of death and destruction, no less – works in a diner serving pancakes. One of the main characters is a leprechaun and the leader of the New Gods sometimes likes to shapeshift into Marilyn Monroe. Ridiculous? Yes, but it manages to weave these elements together in a story that's as irresistible as it is outlandish.
It's a must watch for fans of dark humour
While the cinematography is filled with colour, the humour is as dark as night. Early on in the series, Shadow Moon is told by a prison guard that his release date has been brought forward by a few days. However, it soon transpires that the decision was made to ensure he can attend the funeral of someone dear to him, who died days before his release date. Talk about a joke that sets the tone…
Ian McShane is at his imperious best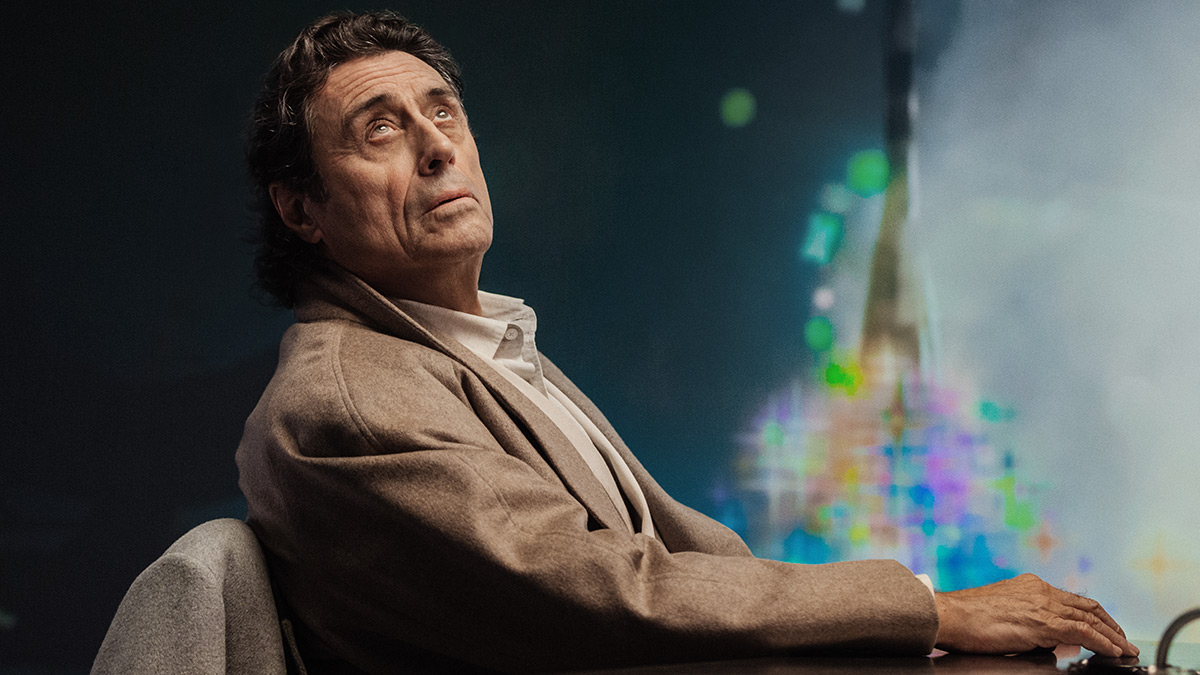 American Gods has a deep and diverse cast that you will fall in love with, but McShane absolutely steals the show as Mr Wednesday. The Lancastrian star of Lovejoy and Deadwood is at his wry, wisecracking best as he turns Shadow's life upside down, swilling whisky as he goes about his business.
It'll help fill that fantasy show-shaped hole in your life
A blood, guts and goretastic battle between old and new gods in a supernatural world filled with magic, strange creatures and shadowy figures… Sound familiar? While American Gods is very much its own show, with politics and personas that are a far cry from those found in Westeros, it's twisting narrative, deep lore and proclivity for violence will have you feeling right at home.
Its story offers a smart and sceptical take on modern life
The show calls into question the values and morals associated with aspects of modern life, such as the rise of globalisation, pop culture and our reliance on technology, and the powerful companies and individuals operating behind the scenes. Whatever your views, American Gods provides a fascinating commentary on the world we live in, all wrapped up in a delectable, dystopian package.
How to access the Virgin TV Ultra HD channel
You'll find all the details explaining what you need here. Then simply press the up button on the EPG to easily access this great show on the Virgin TV Ultra HD channel!
Want to see more in Ultra High Definition?
Find the latest on all the stellar drama, incredible documentaries and thrilling music concerts available in 4K exclusively on Virgin TV Ultra HD.
TV channels: Channels, content and features available depend on your chosen package. Channel line-ups and content are subject to change at any time and to regional variations.
HD: HD TV set, V HD Box, TiVo box or Virgin TV V6 connected with HDMI cables required for HD channels. Number of inclusive HD channels depends on package.
Virgin TV UHD channel: Available to Full House TV customers only. Primetime only – see channel for programming schedule each day. 4K enabled TV/device and V6 box required to watch content in UHD. Quality assumes your equipment is working at optimum standard.