Skip to main content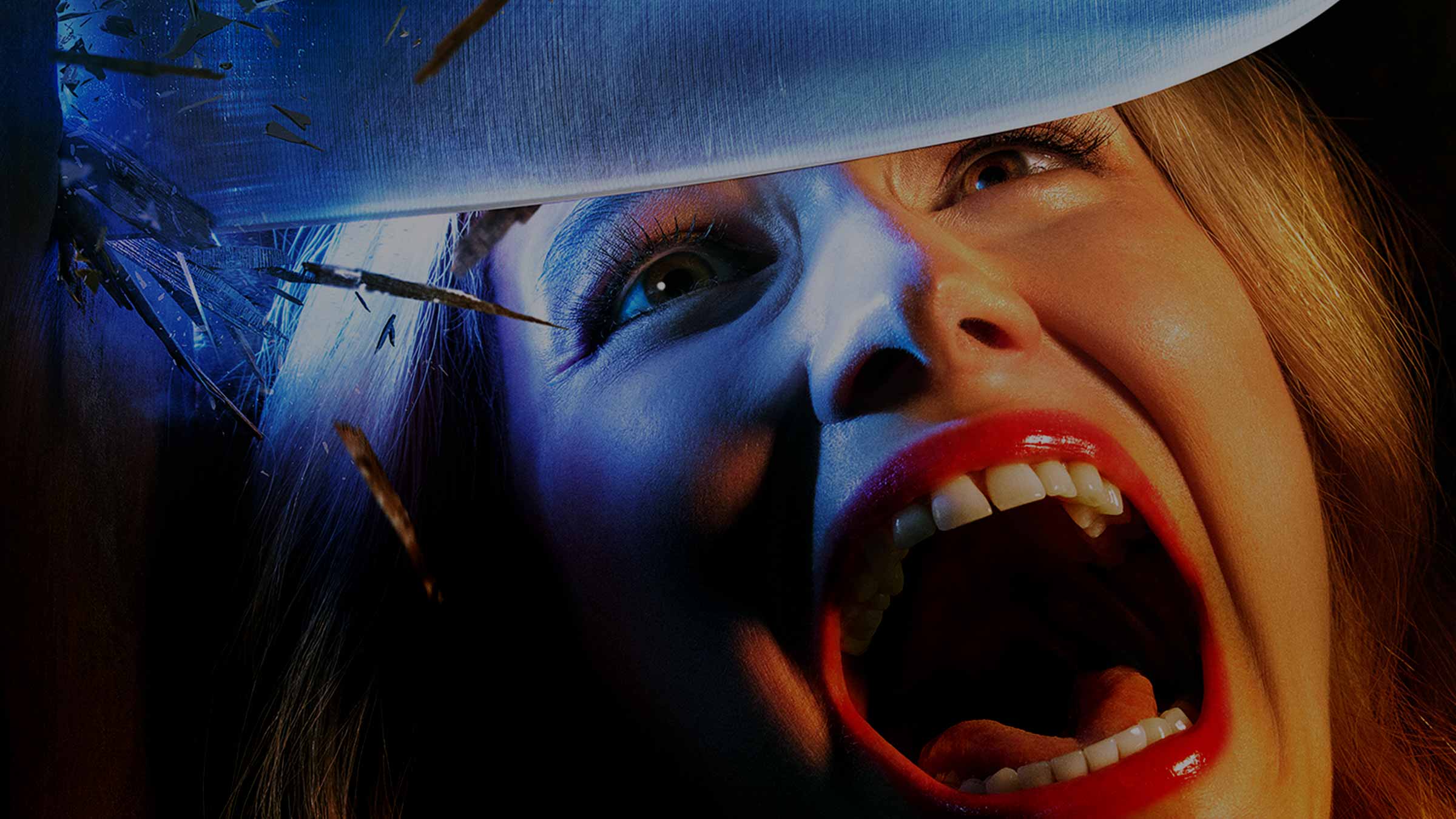 The 1980s was a big decade in a lot of ways (big hair, big shoulder pads, big attitude), and now, in 2019, it has become a BIG MOOD
American Horror Story, Thursday 19 September, 10pm, FOX/HD (CH 157/199). Also available for 30 days in Catch Up > Channels > FOX
We're wearing scrunchies in our hair, oversized sunnies over our eyes and neon brights all over our bodies. And it's not just our fashion choices receiving a dose of nostalgia – all of our favourite TV shows, including The Americans, GLOW and Stranger Things, have reclaimed the decade and made it (and its wardrobe) relevant (and cool) again.
Even the 2017 film It, adapted from Stephen King's 1986 novel, takes place in the 80s rather than in the book's original 1950s setting. But why? Well, as Ryan Murphy and Brad Falchuk, creators of the American Horror Story (AHS) anthology series (and Glee), would tell you, the 80s was a great time for horror. And for season 9, we're heading back in time to 1984.

1984 is notable for being the year George Orwell's classic dystopian novel focuses on, and the decade itself gave rise to the slasher genre, which instilled a similar sense of excitement and dread in audiences. And it's experiencing something of a renaissance, with everything from long-awaited sequels like Halloween (2018), to more novel takes on the genre such as Happy Death Day, garnering critical acclaim.
American Horror Story: 1984 stars Cody Fern (American Crime Story: The Assassination Of Gianni Versace) as Xavier, a fitness instructor who's offered a counselling gig at Camp Redwood. He takes along a group of friends who soon realise the camp is being terrorised by a crazed killer named Mr Jingles.
Emma Roberts (Scream Queens), Billie Lourd (Star Wars: The Last Jedi), Leslie Grossman (The Good Place) and John Carroll Lynch (The Americans) make up the returning cast. Olympic athlete Gus Kenworth, Angelica Ross (Pose), Matthew Morrison (Glee), DeRon Horton (Dear White People) and Zach Villa (Bordertown) join the Emmy and Golden Globe award-winning show for the first time.
Clearly the 80s is SO HOT right now, so join us as we delve into the past to reveal the films that inspired American Horror Story: 1984. Find out more below – if you dare!
Halloween (1978)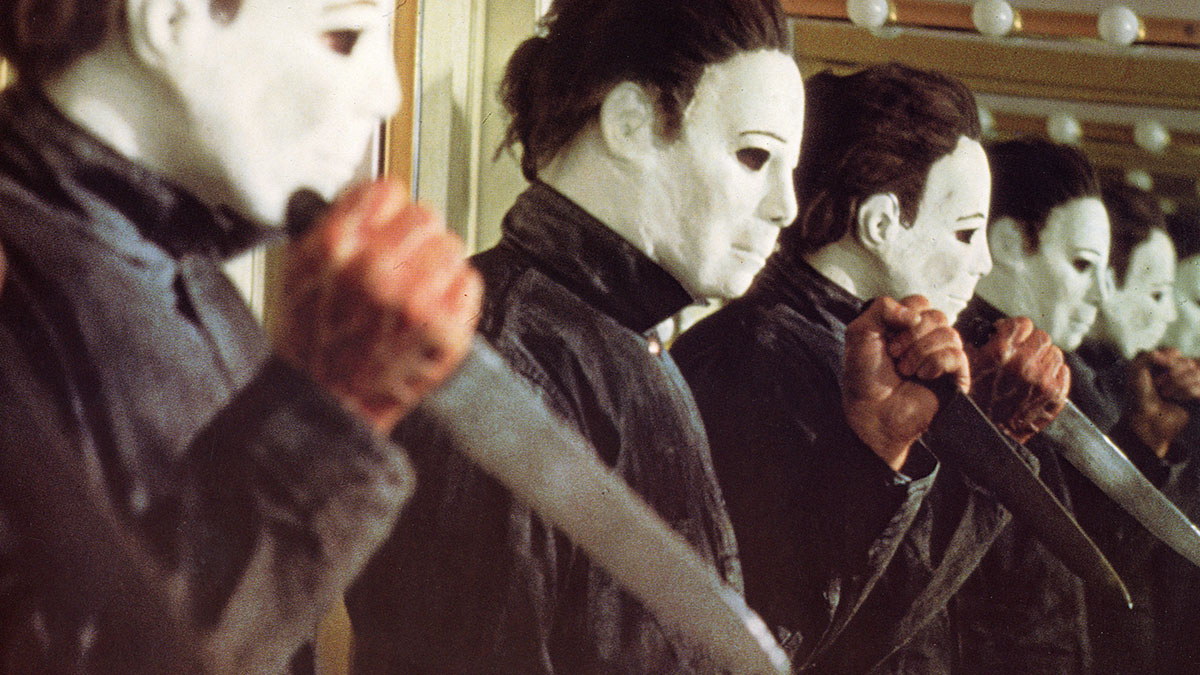 The first Halloween was released in 1978, but its sequels continued throughout the 80s. In AHS, a serial killer named Mr Jingles breaks out of a psychiatric ward, similar to Michael Myers' escape from Smith's Grove Warren County Sanitarium. There's also a character who looks and sounds just like Dr Samuel Loomis, a psychiatrist who's appeared in several films in the franchise.
Friday The 13th (1980)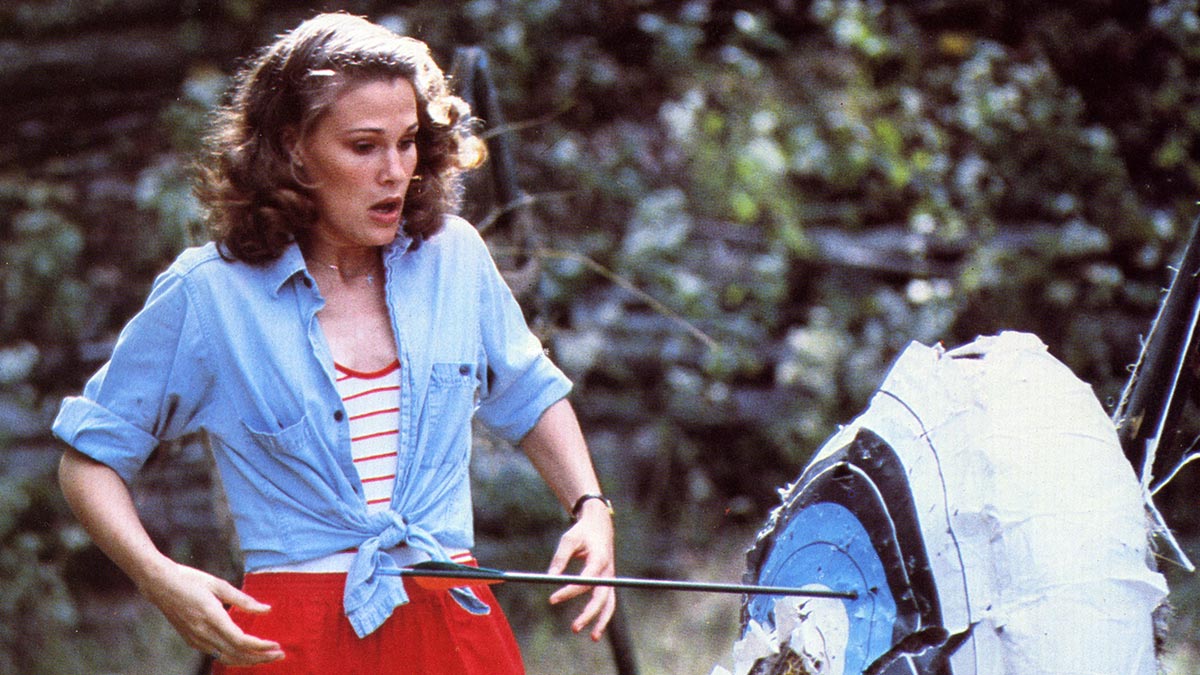 If Camp Redwood is anything like Friday The 13th's Camp Crystal Lake, the counsellors and the campers are definitely not in for a summer of fun. In the AHS trailer, a girl is murdered on a lake, just like in the original Friday The 13th. Jason Voorhees and Halloween's Michael Myers are masked murderers – and AHS's Mr Jingles follows suit with a similarly terrifying disguise.
The Burning (1981)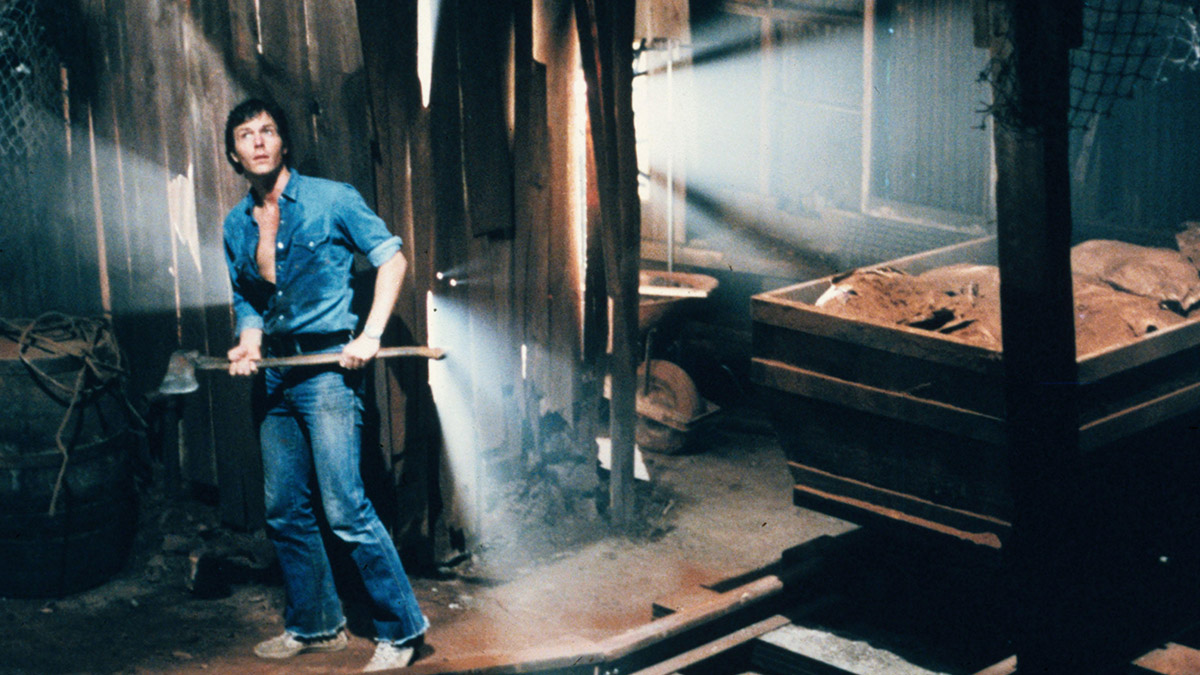 Slasher? Check. Summer camp? Check. Someone out for revenge? Check. When a group of teens play a prank on the camp's caretaker, the joke goes horribly wrong as he's set on fire and left for dead. Years later, the scarred caretaker returns to the camp clutching a pair of shears, seeking revenge against a new batch of teens. We wonder if he turned Freddy Krueger on to his murderous coping method.
Sleepaway Camp (1983)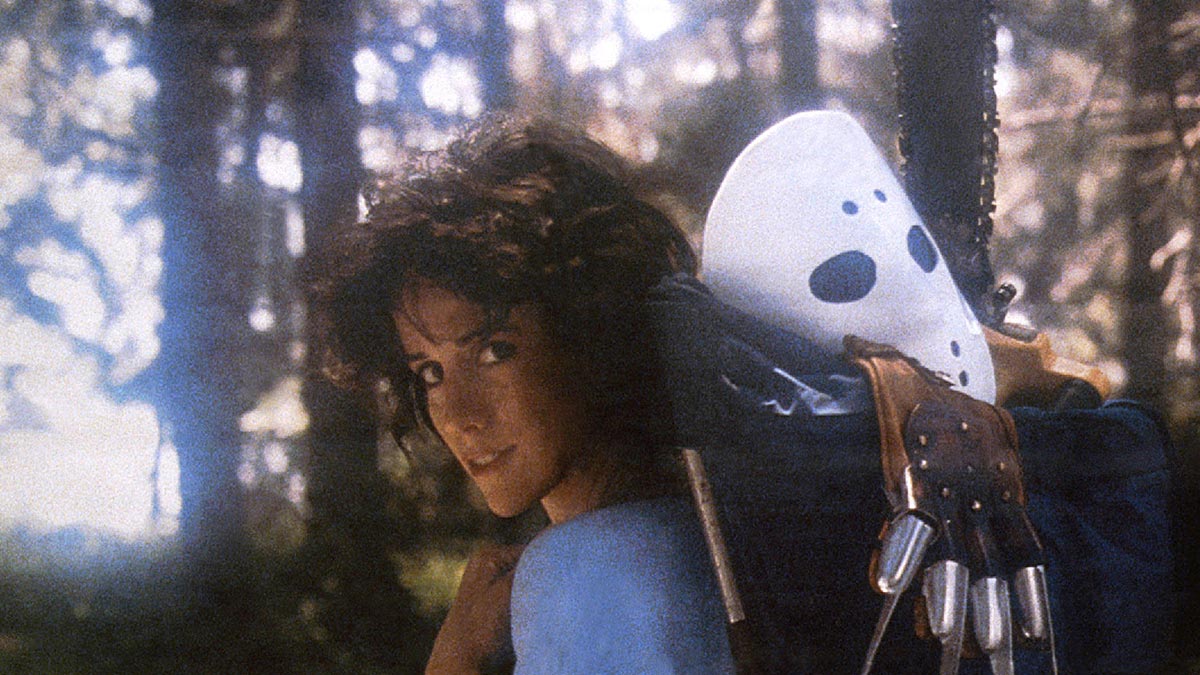 We're starting to see a theme emerging here. When Sleepaway Camp was released, the similarities to Friday The 13th seemed obvious, but it actually offered a less bloody and more thoughtful take on the genre. It touched on gender issues and homosexuality, which was extremely progressive for the time, and subverted our expectations of what a "slasher" is supposed to be. Murphy and Falchuk would follow suit in AHS with their own creative and stylised brand of scary.
A Nightmare On Elm Street (1984)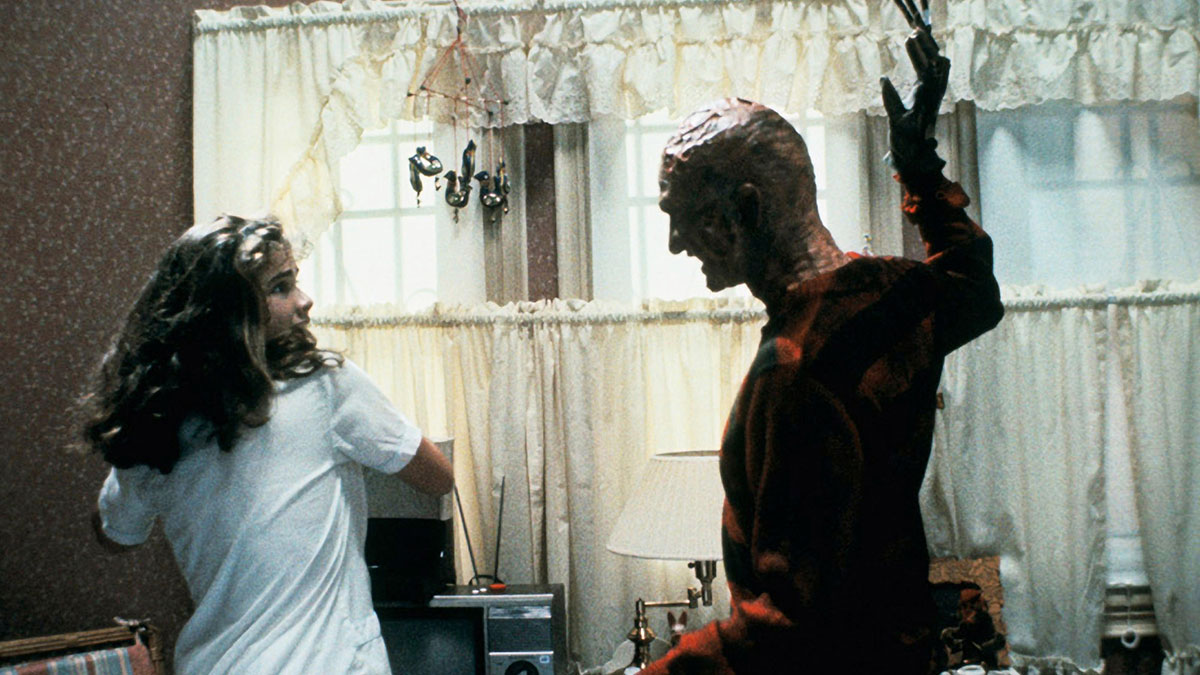 When Freddy Krueger stepped onto the scene in Wes Craven's cult slasher flick, sales of black and red-striped jumpers everywhere decreased (or increased… we don't have the exact figures to hand). One review for A Nightmare On Elm Street 2: Freddy's Revenge called it the "the gayest horror film ever" due to its homoerotic subtext. AHS is known for its roster of LGBT talent and this season's trailer hints at a lesbian relationship. Let's just hope no one falls asleep if Freddy's watching…
I Know What You Did Last Summer (1997)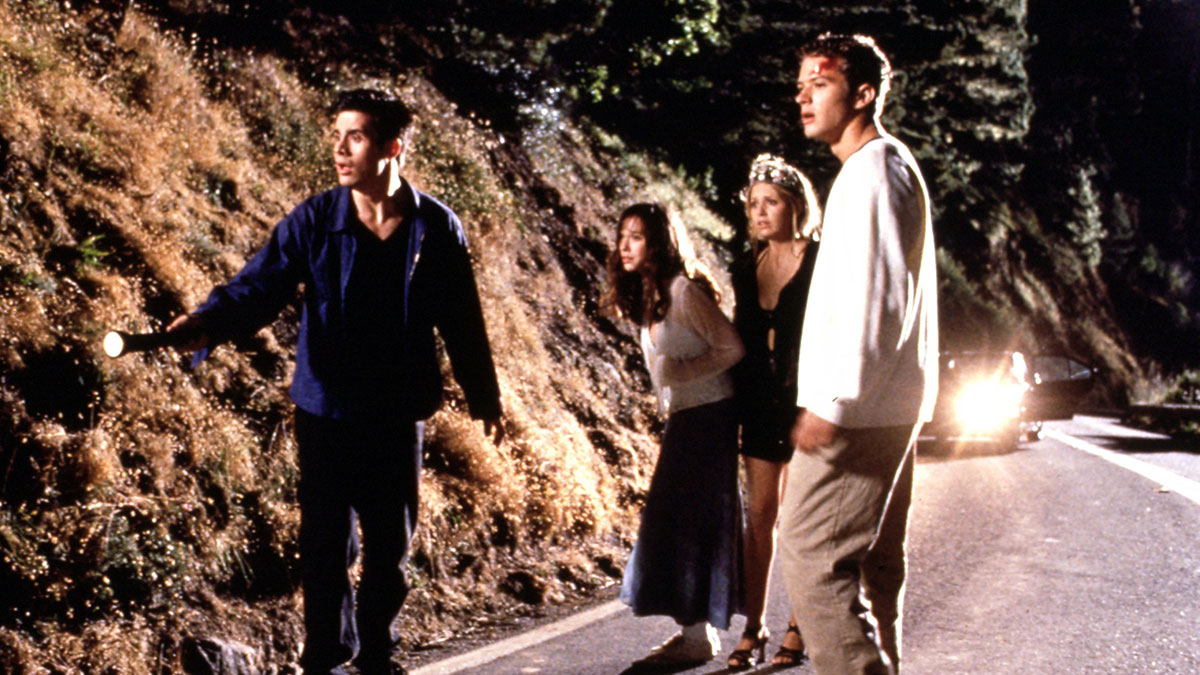 Massively inspired by the tropes of 80s slasher classics, I Know What You Did Last Summer finds a group of teens being picked off by a hook-wielding fisherman they accidentally hit with their car. AHS: 1984's Mr Jingles is also a fan of sharp, pointy things… and the AHS gang hit a man with their car… then cover their tracks à la the I Know What You Did Last Summer crew. Uh oh, here we go again…
TV channels: Channels, content and features available depend on your chosen package. Channel line-ups and content are subject to change at any time and to regional variations.
HD: HD TV set, V HD Box, TiVo box or Virgin TV V6 connected with HDMI cables required for HD channels. Number of inclusive HD channels depends on package.
Catch Up TV: Catch Up TV content available for up to 7 days or up to 30 days after broadcast, depending on content.