Skip to main content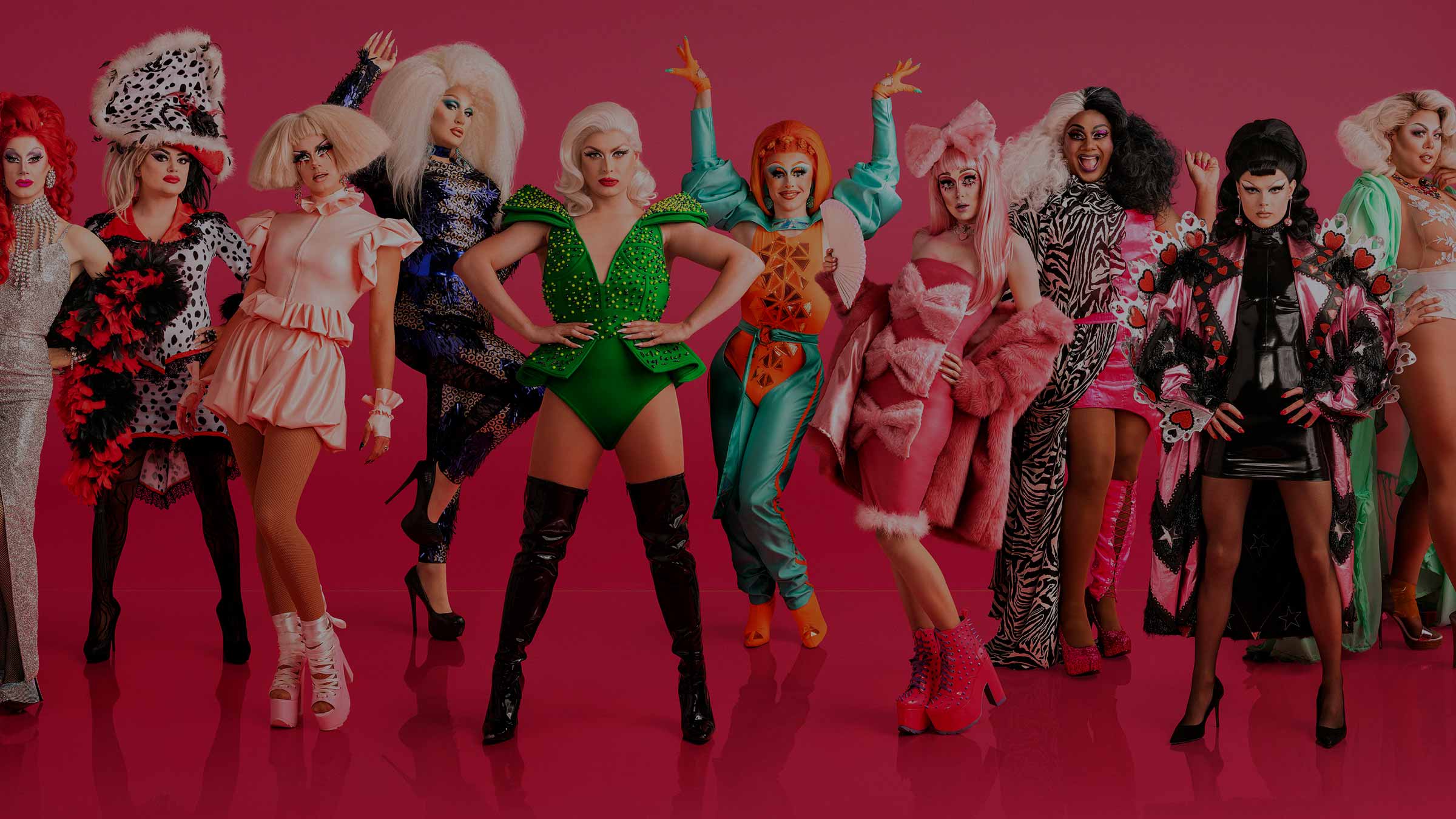 The Emmy-award winning show has been running for 11 seasons in the US. Now, for the first time, it sashays to the UK.
RuPaul's Drag Race UK, Friday 10 January, 11.35pm, BBC One HD (CH 101/108). Also available for 30 days in Catch Up > Channels > BBC iPlayer
YAAAASSSS, RuPaul's Drag Race UK is coming to BBC One after its huge success on BBC Three! Mama Ru has hunted far and wide, from Northern Ireland to Wiltshire, to introduce ten diverse queens. They all have their own unique strengths, whether it's comic chops, fierce looks or OMG performances. There's even a bedroom queen, which means she practises drag in private rather than performing live.
This season's larger-than-life line-up, who range in age from 19 to 35, promise: "hair, lots of nerves, camp fun and crazy drama". They'll lip sync, act, model, sew and laugh their way through the drag competition until one of them is crowned Britain's very first Drag Race Superstar.

We got all the goss from the queens (who are just as fabulous in real life) and judge Michelle Visage on why this is one race you'll want to watch until it reaches the finish line. On your mark, get set…
This show has been a long time coming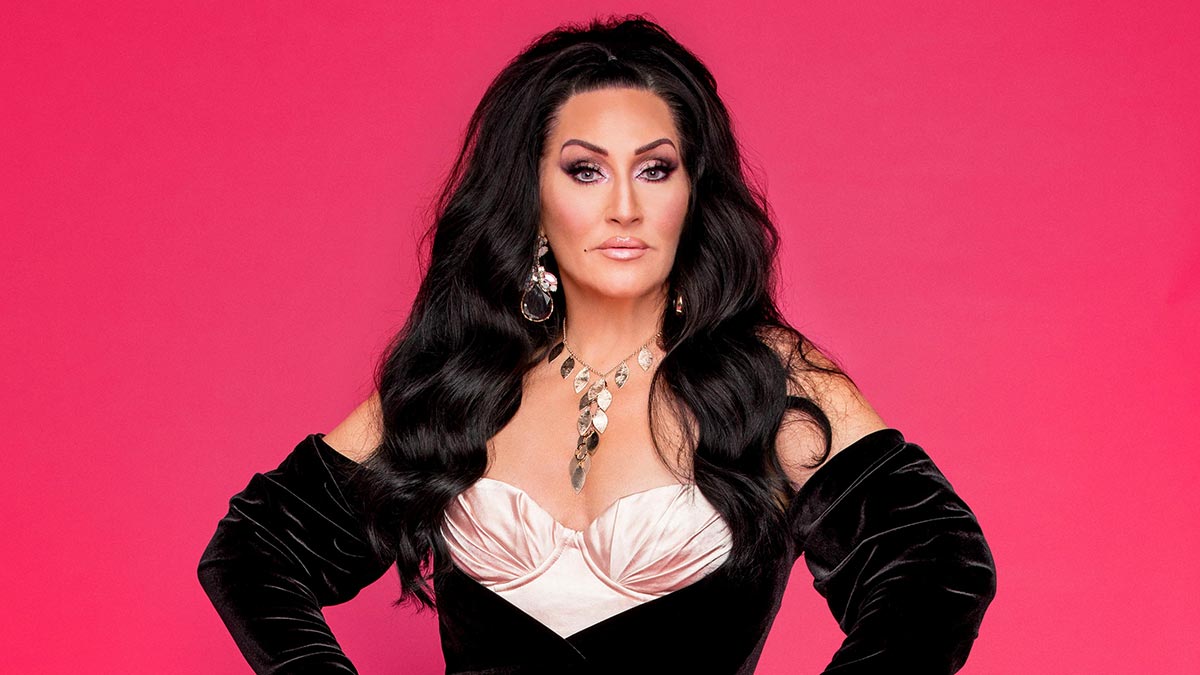 Judge Michelle Visage said it's "fantastic to be judged" in Strictly Come Dancing, which she's also starring in. She should just move here already!

Michelle says, "The reason I did Big Brother five years ago was to get this show on the map. We met with every single commissioner and every single channel over the past five years and it took the BBC to have the balls to do it. So it was meant to happen when it happened. This show is about heart, integrity and tenacity of the human spirit. That's why so many people are passionate about it, because it changes lives. It lets people know that they are not alone."
It's Drag Race like you've never seen it before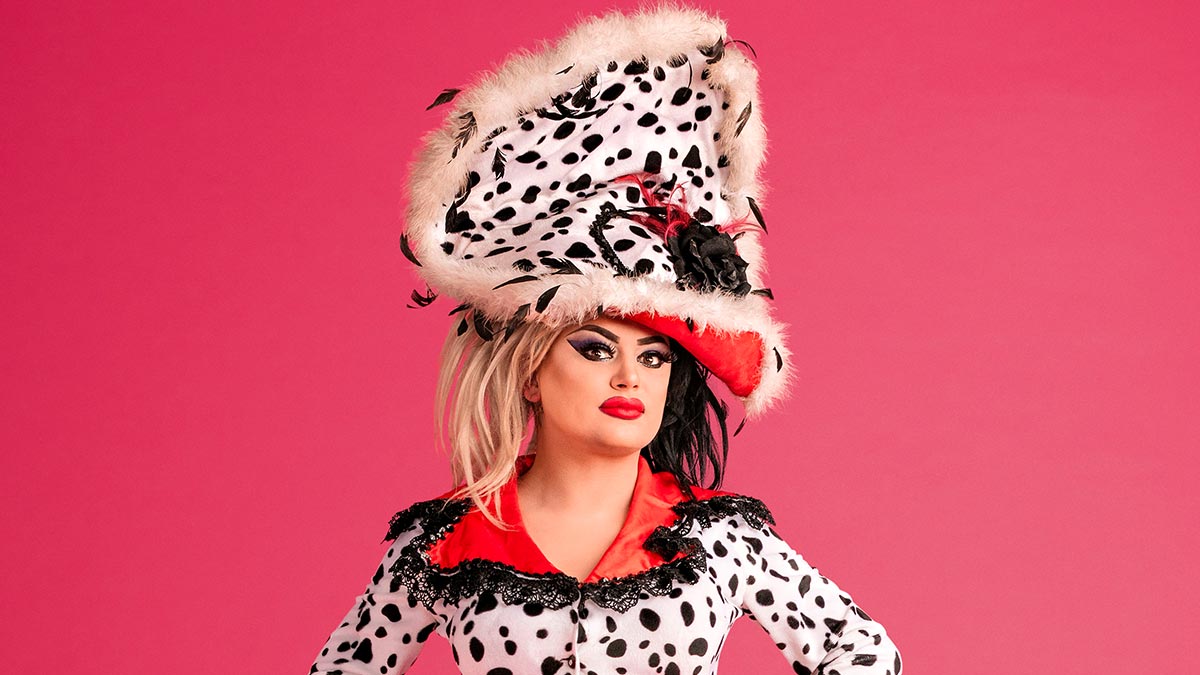 Baga Chipz admits you'll probably need subtitles to understand her, even if you're a Brit: "They're just gonna be like what is that?"

"It's not fair to these queens if you were to look at them and expect the American aesthetic. British drag fundamentally is different," says Michelle. "British drag looks gorgeous, but they really care the most about the presentation and the production."
She's not wrong. The UK version brings the focus back to old-school drag, rather than ramping up the reality TV factor with catfights. And in real life, the queens all get along really well, calling each other "sisters". "I think it's a lot grittier, dirtier, a lot more real, [it's] grosser. There's a lot more swearing," adds Scaredy Kat, 20, from Wiltshire.
"Oh, poor BBC! I hope [they bleep us out]!," says fellow competitor, 30-year old Sum Ting Wong from Birmingham.
London-based Baga Chipz, 29, interjects: "They will with me. I'm just very crude. It's like a girls' school trip and we're a bunch of naughty school girls that are always smoking. We're all common as muck. It's all very pageant-y in America and we're like, "I want a ciggy and a kebab.""
Graham Norton and Alan Carr join as judges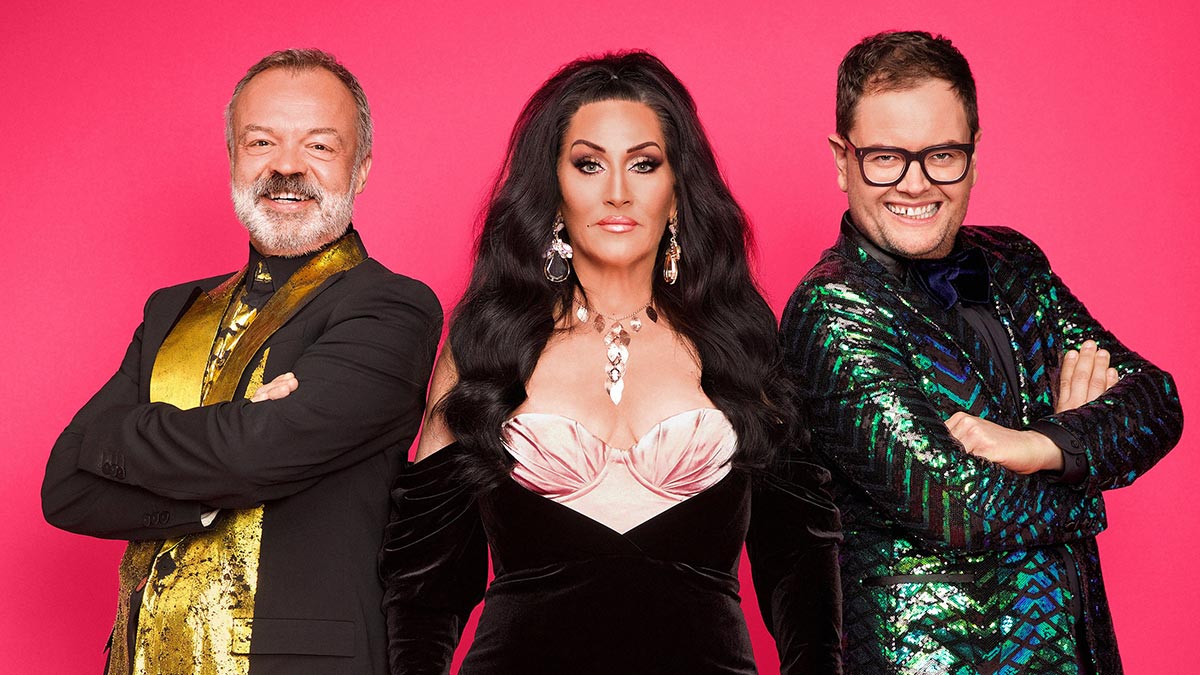 Graham and Alan clearly didn't get Michelle's no smiling memo...
Ross Matthews and Carson Kressley are judges on the American Drag Race – here across the pond, we have Graham and Alan, who will rotate as regular judges alongside RuPaul and Michelle. "Alan Carr just lights up a room anyway, doesn't he? He's hilarious. And same with Graham. They both did amazing," says The Vivienne, 27, from Liverpool.
Celebrity guest judges will include Andrew Garfield, Michaela Coel, Dame Twiggy, Cheryl, Maisie Williams, Geri Horner and Little Mix's Jade Thirlwall. Strictly Come Dancing's AJ Pritchard and his brother Curtis (Love Island) act as coaches on the show, alongside British singer and producer MNEK.
There's no one size-fits-all for this show
Scaredy Kat is the youngest queen on the show.


Scaredy Kat was 19 while filming the series, only a year older than Drag Race Thailand's Morrigan. "I just wanted to be the youngest one really and that happened. Tick! You don't have to be gay to be a drag queen. You don't have to know what you're doing. Just have a go, have a good time. Drag can be what you want it to be," she says. Scaredy identifies as being bisexual and it was her girlfriend, Pussy Kat, who also does drag, who first helped with her look.
Scaredy has been practising drag for about a year, whereas Divina De Campo, 35, from West Yorkshire, is a drag veteran. The Vivienne, who has been doing drag for 12 years, adds that she recognised many of the competitors when she joined the show: "It was kind of like, "Oh, there she is, there she is. I knew you'd be here. What are you wearing?""
Future series might get the royal treatment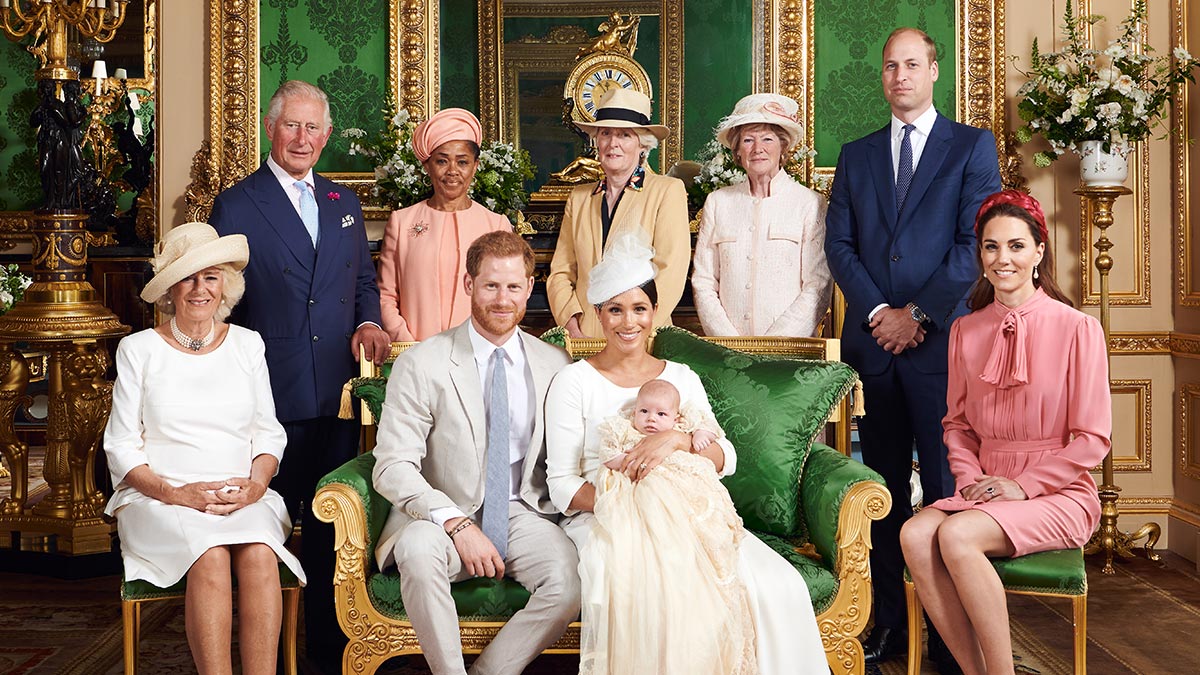 The royals already know how to rock a hat, so we reckon they'd make great Drag Race guests!

"Meghan [Markle] has a standing invite – so does the Queen, and Harry. Anybody from the royals, we will take them. Every year we have these standing invites in America. We always ask Madonna, Dolly [Parton], Cher. Jennifer Saunders and Joanna Lumley are on the top of my list," says Michelle.

Its sense of humour is quintessentially British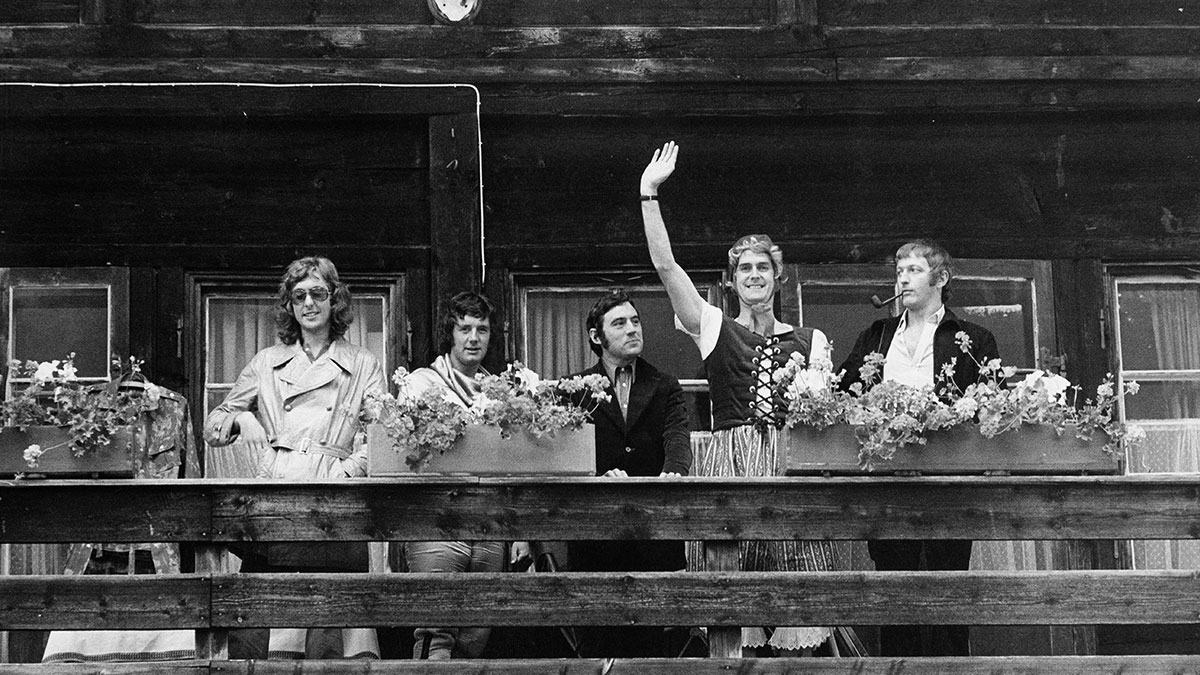 And now for something completely different...

All you have to do is watch the series promo to spot references to classic BBC sitcoms, including gags that pay homage to two iconic Basils: Brush and Fawlty! "Americans take it so seriously. We come from more of a campy pantomime background," says 21-year-old Gothy Kendoll from Leicester.
Cheryl Hole, 25, from Essex agrees: "We're all just tits and wigs having a good time." And their humour translated well to Michelle and Ru. "Michelle is such an anglophile. She watched TOWIE, Geordie Shore, all the shows, so she's clued up on everything. Ru is down with all the pop culture references, because Ru's sense of humour is Monty Python. We all got on like a house on fire," says Cheryl Hole.
Michelle adds: "I live for British humour – it's so sarcastic, dry and funny. I absolutely love [this country]. In a past life, I was a gay British man of some sort. I feel like when I walk these streets, I'm home."

The competition (quite literally) heats up

Most of the queens say they would typically spend at least three hours (usually more) putting their makeup on, but the show forces them to speed up their routine. "The lightbulbs around that mirror are boiling hot and you're trying to do your face and your lipstick is liquid. You're like, "I'm conscious that this is the most important face I've ever put on in my entire life and I've only got an hour," says 34-year-old Canadian, Crystal, who has been living in the UK for ten years.

The challenges are as "sickening" as ever
You can expect sewing and acting challenges and – of course – Snatch Game. "Snatch Game is the one everyone's always so excited about, because it's just so camp, isn't it? The fact that it is so camp and performative is what UK drag is all about," says Gothy Kendoll. It's based on television show Match Game, where the queens deliver their best celebrity impersonations in a game show setting. Oh, we do hope the GC (Gemma Collins) gets a shout-out!

It opens up important conversations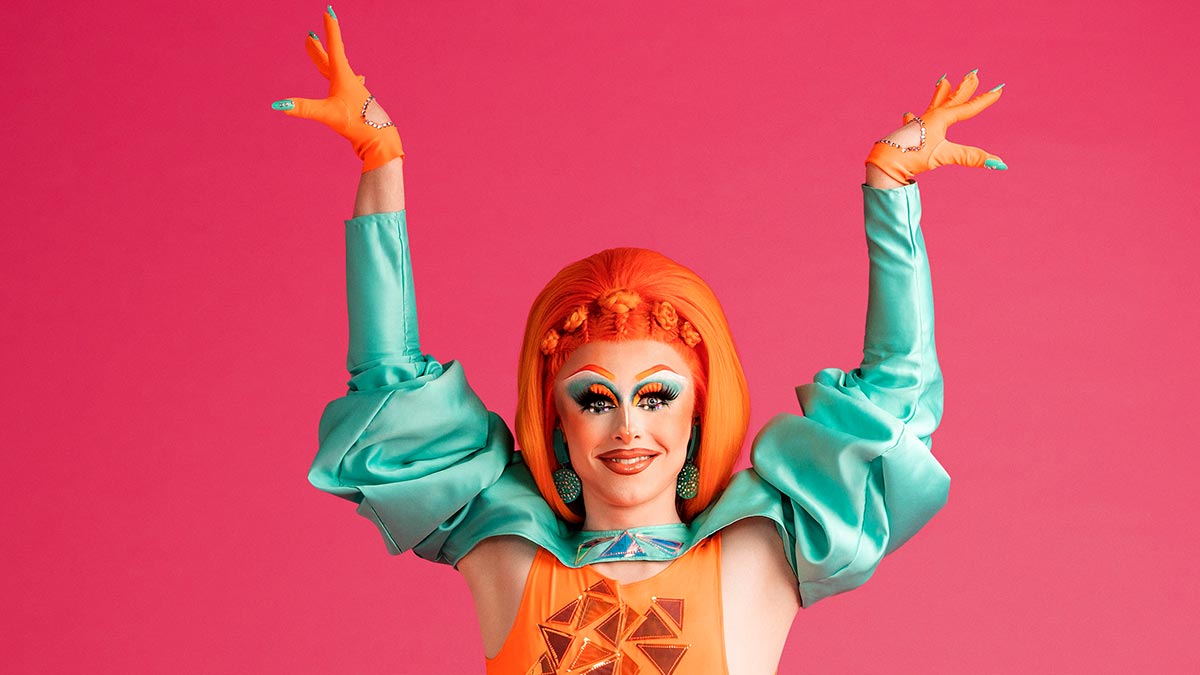 Blu Hydrangea performs at one of the two drag bars they have in Belfast. "They're opposite each other. You can wave at the drag queens from the dressing room," she says.

Blu Hydrangea, 23, from Belfast, says: "I don't want anyone in Northern Ireland to be like "I can't do anything with my life, I can't be gay, I can't come out." I want people to see me on the show and be like, "he's living his best life and I can do that too if I want to." It opens up so many opportunities, for not only me, but people in Northern Ireland.

"We're still in black and white – please remember us while you're living your rainbow fantasies. We're still without gay marriage. I have a boyfriend of five years, so I want to be the first person to get married in Northern Ireland. It was nice to have that voice and to talk about something that is meaningful and matters."

When is RuPaul's Drag Race UK on and how can I watch it?
Catch RuPaul's Drag Race UK at 11.35pm on Fridays from 10 January on BBC One HD (CH 101/108).
Catch Up TV: Catch Up TV content available for up to 7 days or up to 30 days after broadcast, depending on content.
Interviews: Any opinions expressed in interviews are those of the interview subject and not those of Virgin Media.
Image credit: Ru Paul's Drag Race © BBC – Photographer: Leight Keily