Skip to main content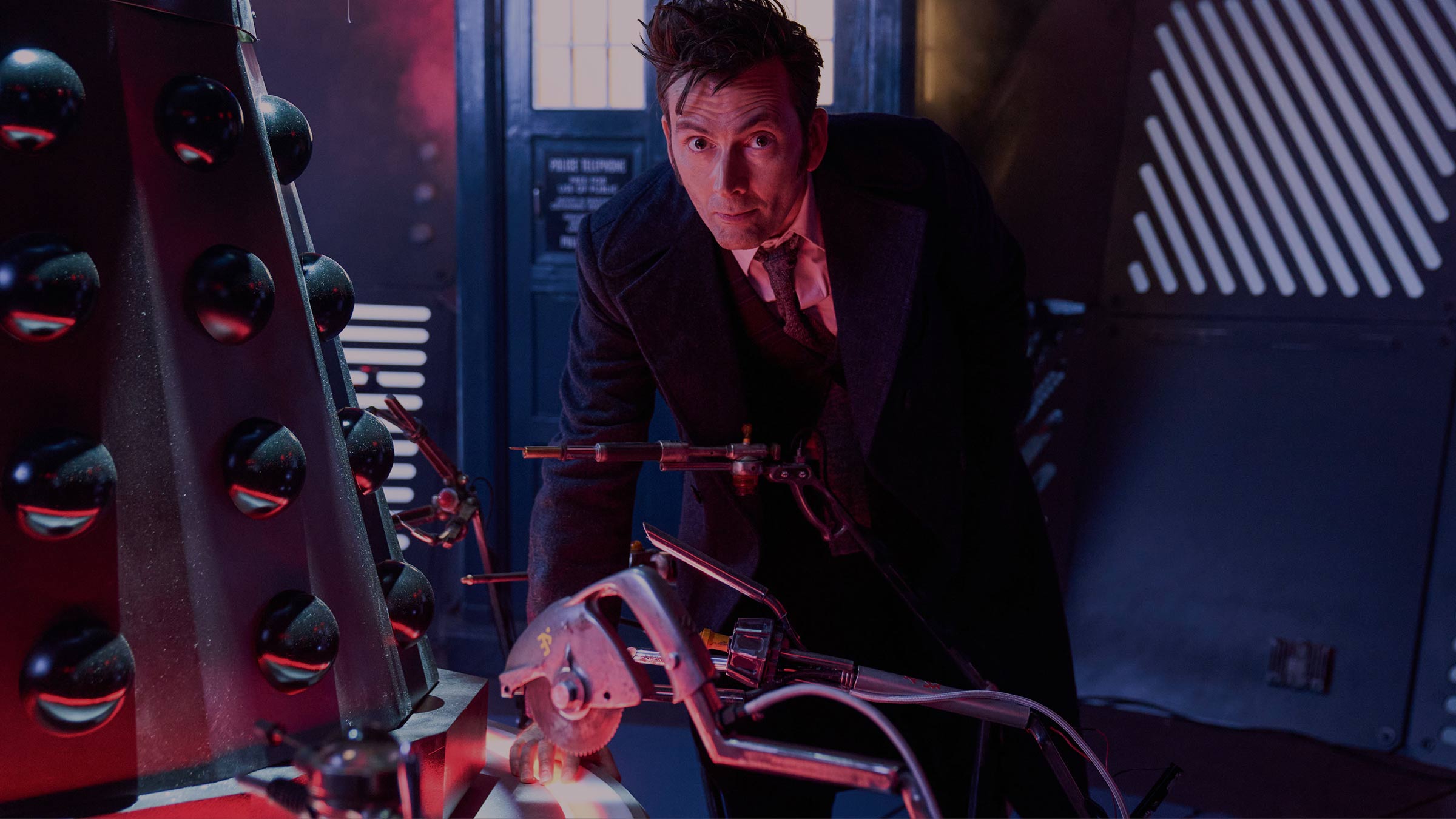 It's SIXTY years since Doctor Who began on the BBC – and its return this month promises to be an absolutely huge TV event. Here's everything we're excited about in the new episodes
By Virgin TV Edit
The arrival of new Doctor Who episodes is always an exciting moment in TV world – but this time around, you can pump that up to the power of 60! Not only do we have a series of special episodes here to mark 60 years since the legendary programme was first broadcast, but they're promising to be a real treat both for diehard fans and, well, anyone who's watched the show.
Starting on Saturday 25 November, we're going to see a host of beloved faces returning to the show, alongside exciting new stars and intriguing characters. And it's not just the onscreen talent that's getting a huge boost. With the return of Russell T Davies to the executive producer's chair, we're fully expecting to see Peak Who – the inventive storytelling and characterisation, the extravagant sci-fi set pieces and the warm, rich streak of love for all humanity that marked Davies's years running the show from 2005 to 2010.
It may only be a three-part miniseries but at the end, we do know the Doctor is going to regenerate into Ncuti Gatwa ahead of a full series in 2024. So don't worry, Whovians – the future is secure, and it'll be back before you know it! But for now, here are the reasons to be excited about these 60th anniversary specials.
1. Russell T Davies is just the best
Doctor Who is terrifically reliable entertainment, and even its wobblier series can be guaranteed to pull off a handful of instant classic episodes. But there's no doubt in our minds that the series was at its absolute best when Davies was in charge. He brought back such beloved antagonists as the Daleks and the Cybermen with style, and his dialogue always sparkled with wit – and he dealt with heavy emotions too, like the emotional wrench when Rose (Billie Piper) departed.
But more than anything, Davies' Doctor Who was optimistic, always looking for – and usually finding – the best in humanity. His other work since he last worked on Who, such as It's A Sin, Years & Years and Nolly, dealt with difficult and even devastating themes but always highlighted the power of the human spirit. And that's what we need right now.
2. The Doctor/Donna reunion will be out of this world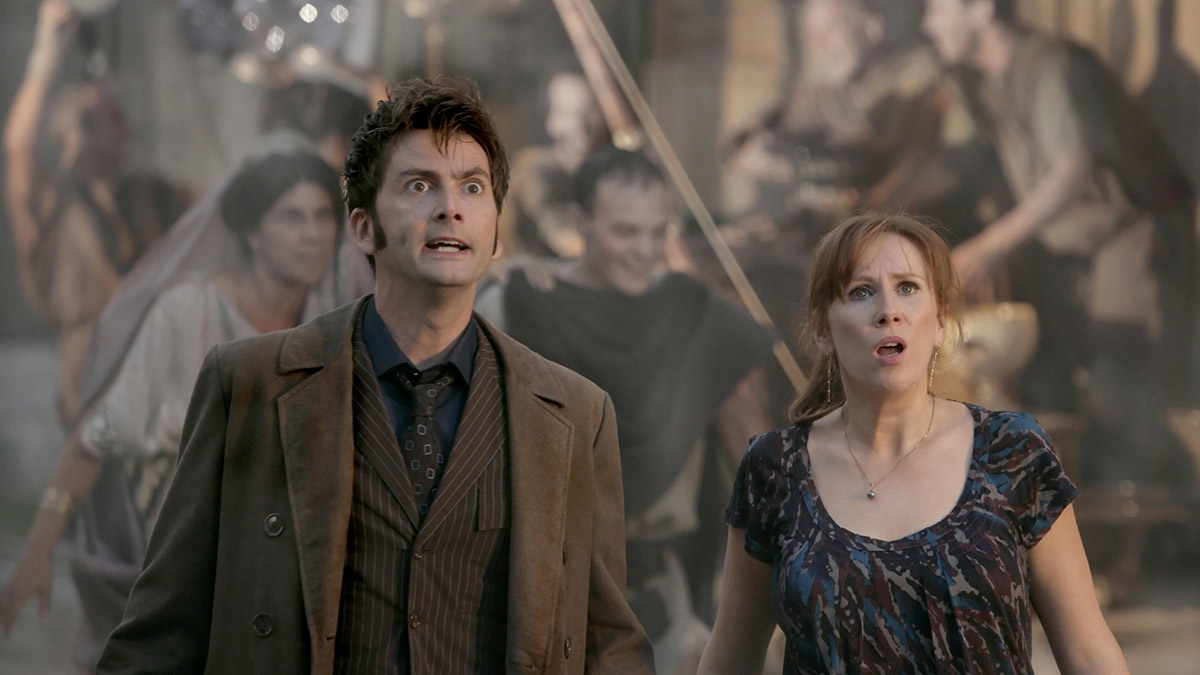 David Tennant's Eleventh Doctor and Catherine Tate's Donna Noble were a perfect match from the moment Donna appeared unexpectedly in the TARDIS in "Doomsday", before eye-rolling and arguing her way through the "The Runaway Bride", and then throughout her run as official companion. Donna never let the Doctor off the hook when he was inclined to glib explanations for incredible occurrences, and he respected her for it. In the end, they were best friends – which made the Doctor's sacrifice, when he had to wipe Donna's memory, all the more poignant.
And that's another reason we're eager for these episodes. Donna's enforced obliviousness to the Doctor and her adventures in time and space seemed to put a definitive end to her time as a companion – not least because, as the Doctor made clear, she would perish if he came back into her life. We've no idea how Davies is going to wriggle out of that one, but we can't wait to find out!
3. Other beloved characters are returning too
Tennant and Tate are not the only ones to return! Jemma Redgrave is back as Kate Stewart, the fierce Head of UNIT who works tirelessly to protect Earth against extraterrestrial threats. She's also been confirmed for the coming full series, and there are rumours of a spin-off UNIT series too! Also reprising their roles are Jacqueline King as Donna's mother Sylvia, Karl Collins as Donna's husband Shaun and, in a return that's sure to bring a tear to viewers' eyes, the late Bernard Cribbins in his final TV role as Donna's grandfather, Wilfred Mott.
4. There are some starry additions to the cast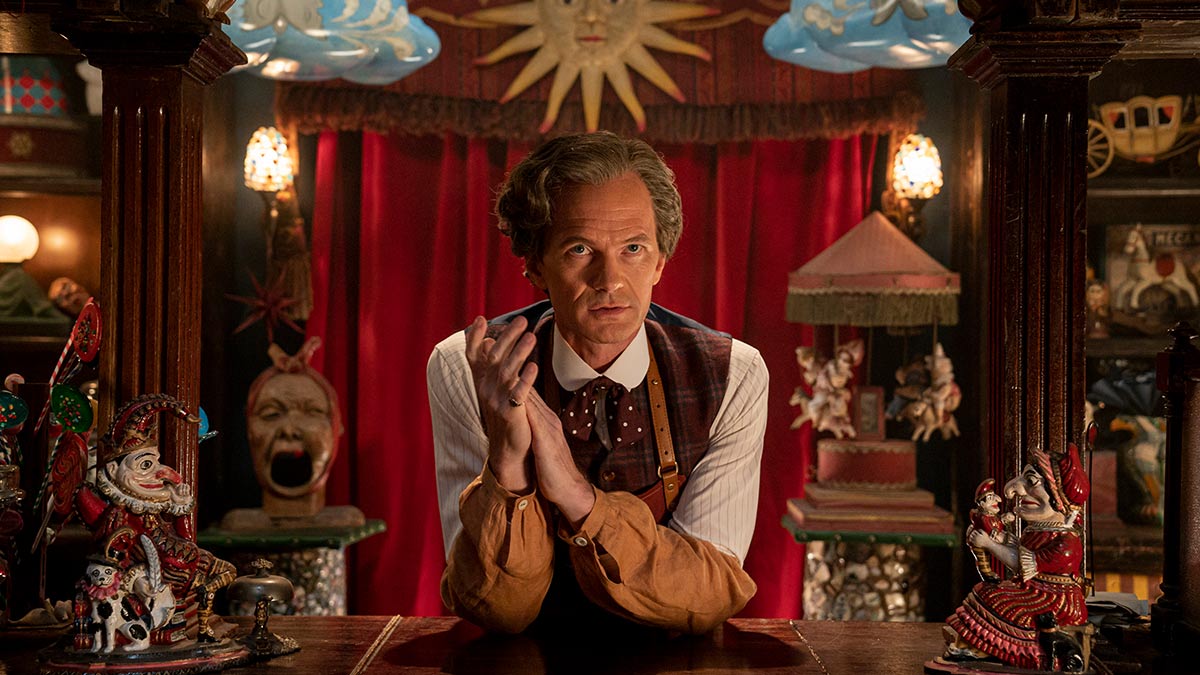 That's right. Augmenting the ensemble line-up is Neil Patrick Harris, who worked with Russell T Davies on the writer/producer's award-winning It's A Sin. He's the all-powerful Toymaker, who's been part of Doctor Who since the early days – he separated the first incarnation of the Doctor (William Hartnell) from his companions, forcing them to play childish games before they could return to the TARDIS. And even though over half a century has passed since their last encounter, it looks like the evil Toymaker is still holding a grudge or two.
Harris is a wholehearted performer (a musical theatre legend) who seems a perfect fit for an archly sinister Who villain and we can't wait to see him in the role. Plus, Heartstopper's brilliant breakout star Yasmin Finney makes her Doctor Who debut as Rose Noble, while national treasure Miriam Margolyes lends her vocal talents to a newcomer…
5. New aliens are making their screen debut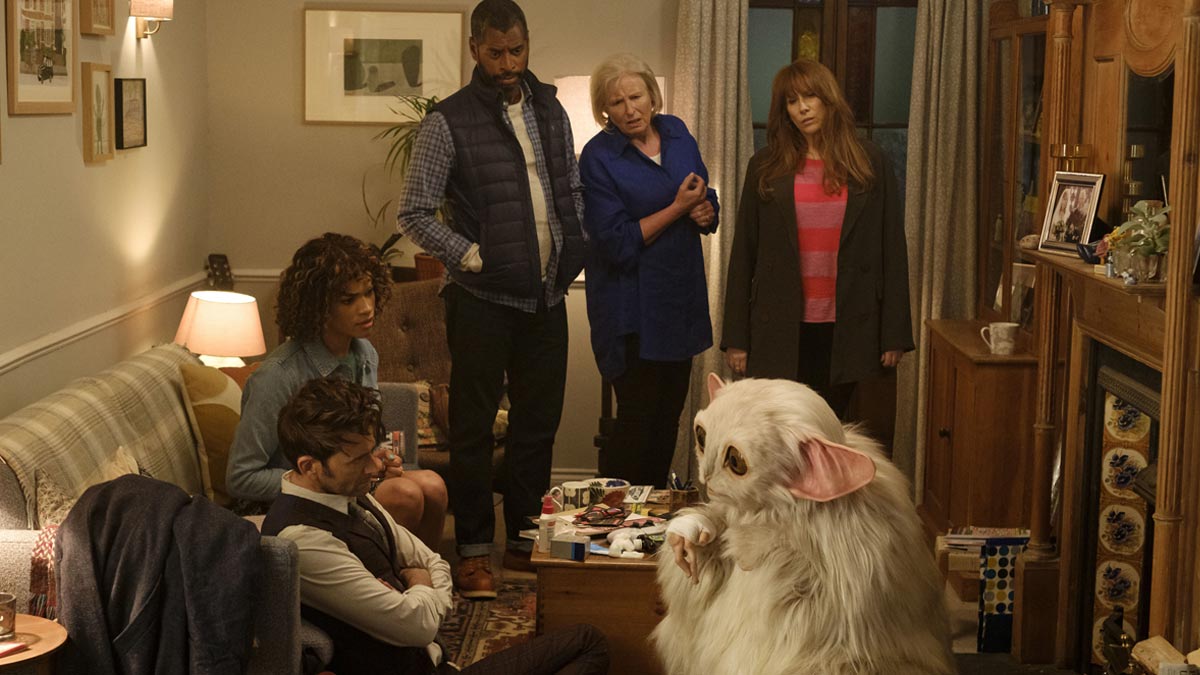 Thought you'd seen all the weird and wonderful creatures that existed within the Whoniverse? Think again. Joining big name characters such as the Daleks and Cybermen is the seemingly cutesy creature Beep the Meep. While this alien's allegiance is being kept swiftly under wraps for the upcoming episodes, in the 1980s Doctor Who comics Beep served as the sadist leader of the Meep armada with a mission to conquer the galaxy. Yikes! Plus, we suspect that hot on the fluffy white creature's tail will be authoritarian alien enforcers, the Wrarth Warriors.
6. It's going to be a rollercoaster ride
Doctor Who has always been a broad church of a TV show, switching from comedy to drama, as likely to make you cheer as hide behind the sofa. And the 60th anniversary shows are proof of that. Davies has offered cryptic, teasing hints at what to expect from the episodes, saying the first, "The Star Beast", is 'like a bank holiday film – all the family watching, lots of laughs, a funny monster." That's the one with Beep the Meep.
It will be followed by "Wild Blue Yonder" which he says "is darker. Not scary – it's genuinely weird." But Davies says episode 3, "The Giggle", featuring Harris as the Toymaker, is "nuts, completely mad, frightening… That one will scare you." We're making sure there's a comfy sport behind the couch already…
Here's a look at what's coming your way in these anniversary episodes…
When are the Doctor Who 60th anniversary specials on TV?
The three-part series begins with "The Star Beast" on Saturday 25 November at 6.30pm on BBC One HD (CH 101). "Wild Blue Yonder" follows on Saturday 2 December and "The Giggle" concludes the trilogy on Saturday 9 December.
TV channels: Channels, content and features available depend on your chosen package. Channel line-ups and content are subject to change at any time and to regional variations.
HD: HD TV set, V HD Box, TiVo box, Virgin TV V6 box or Virgin TV 360 box connected with HDMI cables required for HD channels. Number of inclusive HD channels depends on package.
Catch Up TV: Catch Up TV content available for up to 7 days or up to 30 days after broadcast, depending on content.
On Demand: Content available to view depends on TV package. Time limits apply for viewing chargeable On Demand content – see virginmedia.com. Once purchased, all chargeable On Demand content must be viewed within 48 hours. Premium channels and upgrades must be kept for at least 30 days.
Image credit: Doctor Who © BBC, BBC Studios 2023 / Alistair Heap, Bad Wolf / BBC Studios / Natalie Seery