Skip to main content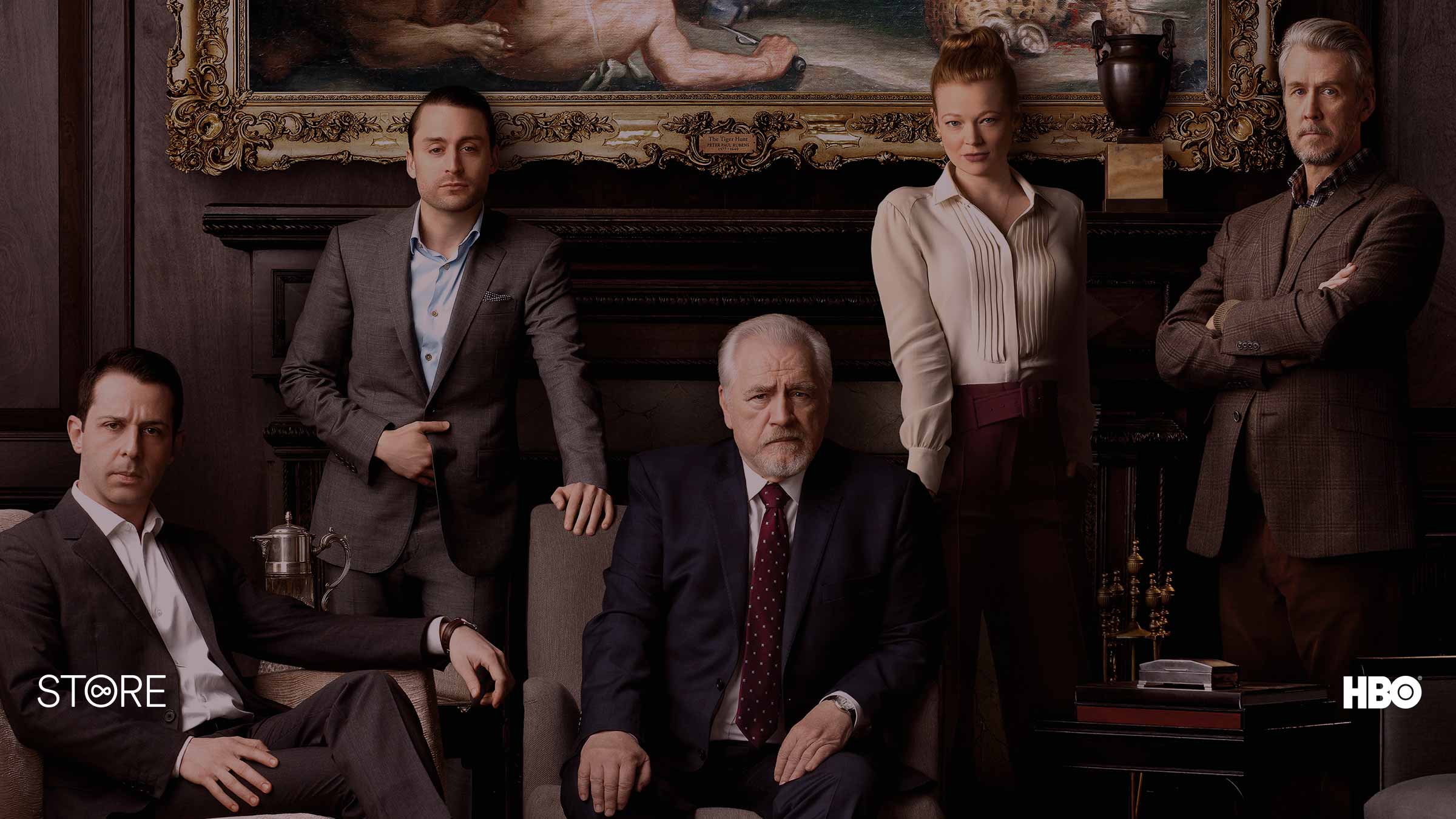 The machinations and manoeuvrings of the Roy family had everyone talking about Succession this summer, so if you haven't yet seen it, now's your chance…
Buy Succession season 1 now on the Virgin Media Store. Cert 18
With a mesmerising cast and more cut-throat power moves than a season of Game Of Thrones, this HBO show has captured the imagination of everyone who's seen it. It's also secured itself a second season and had critical reviews so golden and glowing that they look like Love Island contestants.
Now Succession is available for you to buy on the Virgin Media Store, so you can sink your teeth into this torrid tale of rivalry, back-biting and family in-fighting, all played out on the lavish canvas of society's super-rich.

Hot off the press, here's eight reasons you need to get in the know…
1. Brian Cox as Logan Roy
The towering captain of industry casting a long shadow over the drama is Logan Roy, octogenarian head of Waystar/Royco, a multinational media company. Cox's Logan is charismatic, tough and foul-mouthed, but even he is beginning to realise that he will need to hand over the reins of his company sooner or later. So which of his spoilt children truly deserves the prize? And how difficult is he going to make things before he goes?
2. The softball scene
If you're wondering how this family of wealthy monsters interact, a "friendly" game of softball at Logan's birthday party lays it all out. There's a showy arrival, ultra-competitive players, and a genuinely horrible moment involving an unfortunate young man from outside the clan who's co-opted onto one of the teams. It's clear that even this family's "nice" guys are basically sociopaths. Actually it's good to get that straight early: all of these unbelievably rich people live in their own super-weird bubble.

3. The beleaguered heir apparent
As we meet Jeremy Strong's Kendall Roy, he seems on top of the world. He's the likely successor to his father's Waystar throne and a man with the world at his feet. But when things go slightly awry with a major deal, Kendall starts to look less secure in his position. Logan, naturally, offers him paternal love and support… only joking, he feeds Kendall's insecurity and undermines him further, leading to some blindingly stupid decision-making on both sides.
4. The playboy brother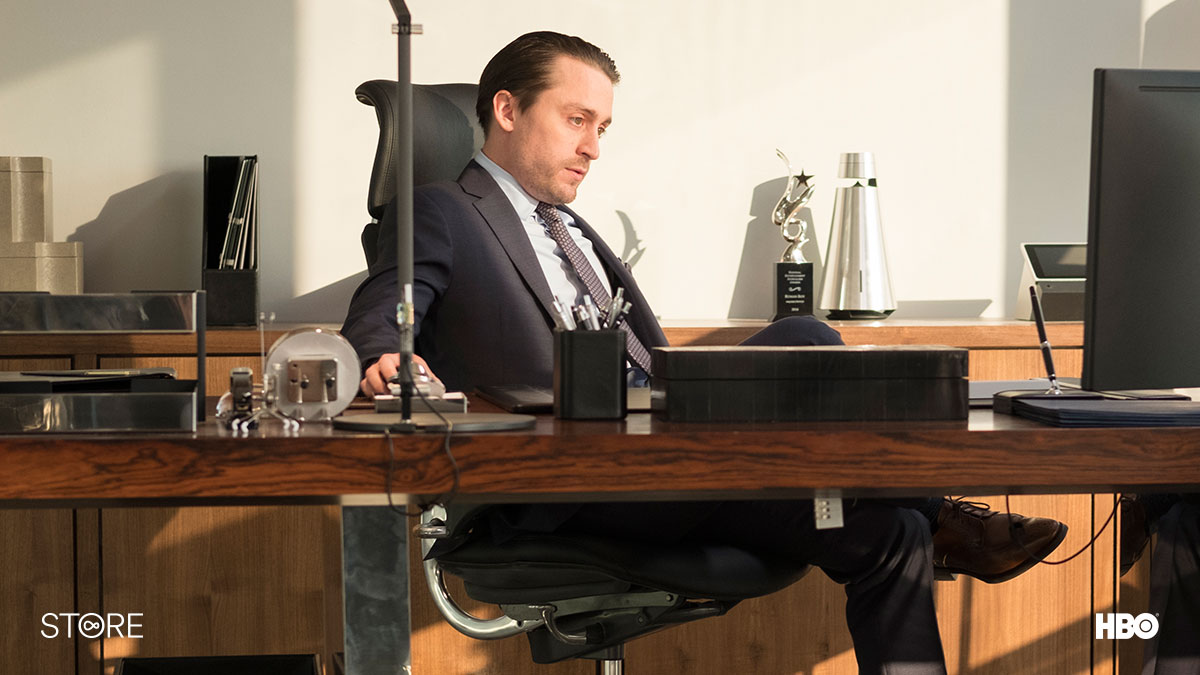 Kieran Culkin may have started his career as "Macaulay's brother" but he's become a reliable scene-stealer (see, for evidence, Scott Pilgrim Vs The World, also on the Virgin Media Store) and as Roman Roy, Logan's youngest son, he's about to become your favourite character. Outwardly easy-going but just as venal and grasping as the rest of his family underneath, he delivers many of the show's funniest lines and seems to be positively relishing everyone else's discomfort – until he has to deal with some of his own…
5. The dark horse contenders
Connor (Alan Ruck, Ferris Bueller's Day Off) is Logan's eldest son from his first marriage, and a screaming control freak underneath his apparent calm. Logan's daughter Siobhan "Shiv" Roy (Sarah Snook, Steve Jobs) is a formidable force with her own agenda, while her fiancé Tom (Matthew Macfadyen, Pride And Prejudice) seems to want to keep everyone happy – and takes his frustrations out on useless great-nephew Greg (Nicholas Braun), who is also trying to get himself a piece of the Waystar pie. There are a lot of vultures circling this company, and their greed and selfishness may mean they simply tear it all apart.
6. The straight woman
The closest thing the show has to a voice of reason comes from Marcia Roy (Hiam Abbass, Blade Runner 2049), Logan's third wife. She's a dignified presence amid the squabbling and, if she's not much less monstrous than the rest, at least she seems a little less blinded by wealth. Marcia is the calm at the heart of the Roy storm, and one of the few characters who appear to have genuine affection for Logan – so will the rest of the family's antics wear her down?
7. The creative team
The show was created by Jesse Armstrong, a leading light of Peep Show (which he co-created) and The Thick Of It. More comedy legends in the form of Anchorman's Will Ferrell and Adam McKay are on board as executive producers (McKay directed the first episode), and the team of writers also includes Georgia Pritchett (Veep) and playwright Lucy Prebble, who scripted the award-winning satire Enron. With such a staff, it's no surprise that Succession is such a blackly, bleakly funny show.
8. The guessing game you can join
Figuring out which real-life dynasties might have inspired elements of the show has become a favourite pastime for viewers. Various family-owned media empires have been identified as influences – not to mention Shakespeare's King Lear, other classic family dramas and even our own Royal Family. It's a grand epic, in other words. You need it in your life.
Not heard about the Virgin Media Store?
It's the place where you can buy the latest and greatest movies and TV Box Sets, yours to watch again and again, at home or on the go. Sign up now at virginmediastore.com, choose from hundreds of films and TV Box Sets and start watching instantly.
Enjoy your purchases on your Virgin TV Box (TiVo®/V6), online, or on your registered iOS and Android devices with the Virgin Media Store app.
Show me the latest releases on the Virgin Media Store.
Virgin Media Store: Separate terms and conditions apply to the Virgin Media Store service. DVD included for movie purchases only. Purchases must be made on the website or set top box. Virgin TV subscription and our latest Virgin TV V6 box required to buy and watch via set top box – Store is not available on other boxes. Compatible device & browser required. Max 5 registered devices. Max 2 devices can stream content simultaneously. Stream and download in UK only (or while temporarily in the EU).
Image credits: Succession © 2018 Home Box Office, Inc. All rights reserved.