Skip to main content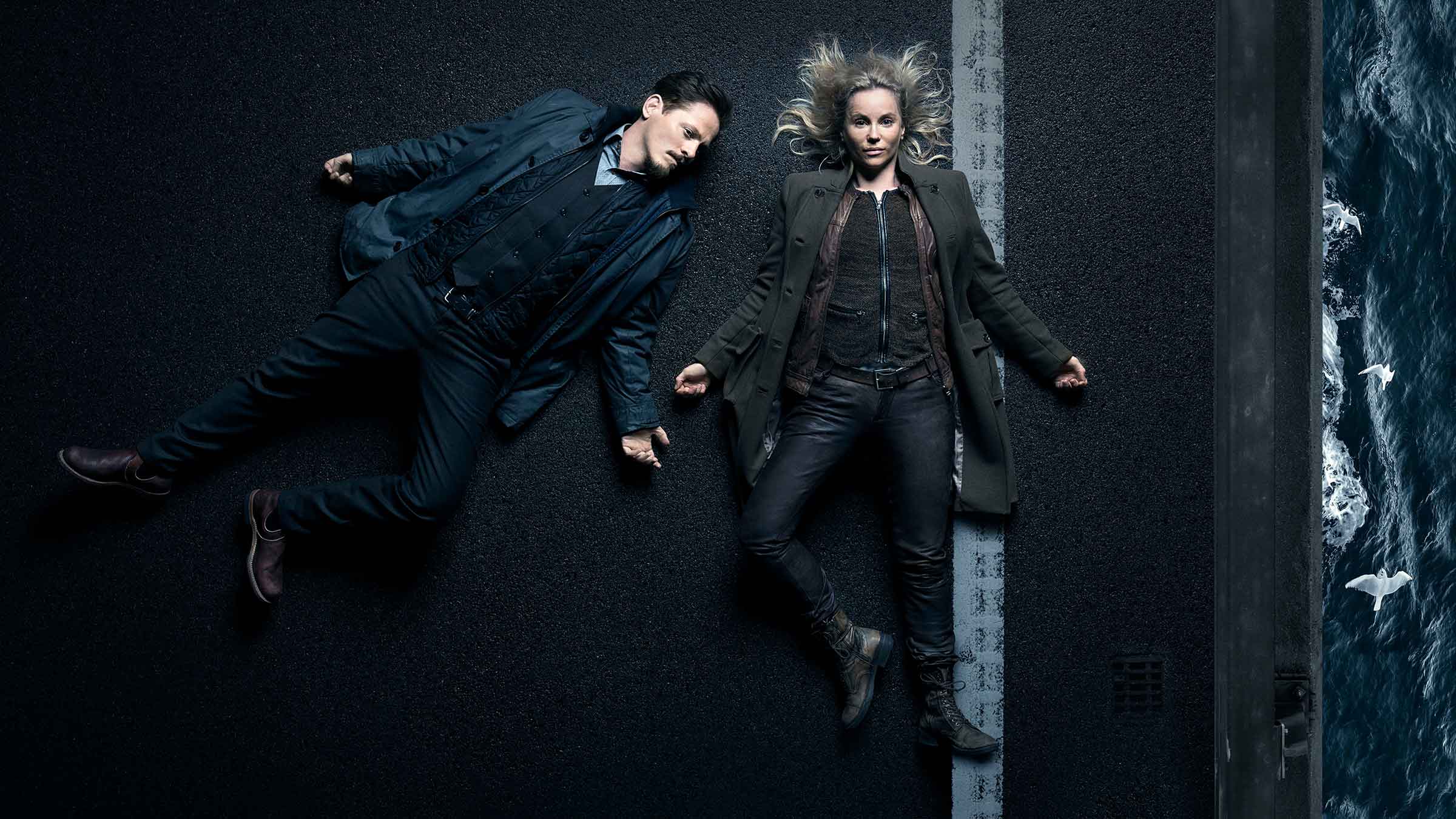 Welcome to the Long Story Short on The Bridge, the hit Scandinavian crime show that showed viewers cross-border policing at its best (and made them believe they understood Danish)
Buy The Bridge seasons 1-4 on the Virgin Media Store now
Got seconds to spare?
A homicide victim is left precisely on the border between two countries. That's the premise of season 1 of The Bridge, which sees Danish and Swedish detectives compelled to work together to find the murderer. Their cases – and their personal lives – only get messier from there.

Have a minute more?
It's not really all about a bridge, is it?

That's really only the first season – and although some crucial action takes place on the crossing between the two countries, it's mainly just moody shots of detectives driving back and forth from Copenhagen to Malmö. A ship, a bioweapon threat and a corporate conspiracy are the focus of season 2, and after that the crimes become even more complicated and the stakes even more personal. But the show's real genius lies in its characters, who have lives so complex that it must be a relief to have a devious murderer to catch for a change.
Who are these characters then?
The principal trio are the anti-social Swedish detective Saga Norén (Sofia Helin), her amiable Danish counterpart Martin Rohde (Kim Bodnia) and, from season 3, the haunted Henrik Sabroe (Thure Lindhardt). There's no doubt that Saga is the real breakout character, though – a woman with basically no social filters and almost as little ability to empathise with others. But it turns out there's a reason for that…
Dark past, eh?
Let's just say that her mother and sister come to feature heavily in the storyline, and Saga might have preferred if they had not. But Martin also has a lot on his personal plate: as the show starts, he's clashing with his adult son from his first marriage and his second wife is pregnant for the fourth time. Henrik, meanwhile, is still missing his wife and two daughters, who he hasn't seen in years. It's not easy being a character in a Scandi noir series – personal traumas and past mistakes frequently come back to haunt them. Still, it certainly makes for compelling viewing.
Are there loads more seasons to come?
Actually, creator Hans Rosenfeldt has confirmed that season 4 was the final instalment. Of course, since The Bridge contains some of the hardest-to-guess revelations and twists ever seen in a detective series, you may wish there were a few more years' worth once you get into it. But that's the risk you take when losing yourself in great, addictive TV. And with only ten episodes per season, bingeing this Box Set is a highly manageable undertaking.
Can't get enough?
If you still want more, the crime scene below offers a few details on each season – nothing spoilerific, but some tantalising titbits about the sort of bizarre, twisty cases that you're in for when you buy the complete series on the Virgin Media Store. Click/hover over the numbered markers to see the case files…


Not heard about the Virgin Media Store?
It's the place where you can buy the latest and greatest movies and TV Box Sets, yours to watch again and again, at home or on the go. Sign up now at virginmediastore.com, choose from hundreds of films and TV Box Sets and start watching instantly.
Enjoy your purchases on your Virgin TV Box (TiVo®/V6), online, or on your registered iOS and Android devices with the Virgin Media Store app.
Show me the latest releases on the Virgin Media Store.
Virgin Media Store: Separate terms and conditions apply to the Virgin Media Store service. DVD included for movie purchases only. Purchases must be made on the website or set top box. Virgin TV subscription and our latest Virgin TV V6 box required to buy and watch via set top box – Store is not available on other boxes. Compatible device & browser required. Max 5 registered devices. Max 2 devices can stream content simultaneously. Stream and download in UK only (or while temporarily in the EU).